The best outdoor colleges provide students with opportunities to explore the great outdoors. College is all about learning and growing through experiences. At colleges near the mountains, you can pursue your passions through outdoors-focused programs, and experience new outdoor adventures in the Gunnison Valley every weekend. At Western Colorado University, you can find other students and programs that get you outside and in nature year-round. Join the outdoor community and see what doors open for you. Learn about the opportunities to explore at the best outdoor colleges:
Programs at One of the Best Colleges for Outdoors Enthusiasts
There are many options for students to explore their passions for the outdoors in coursework and beyond. The best colleges for outdoor lovers provide the tools to pursue your interests for an outdoor career or gain skills for mountain adventures. See some of the outdoor programs available at Western below:
Cultural Resource Management
The cultural resource management certificate combines seamlessly with several other academic programs at Western. This certificate requires 17 credits to complete and gives you the flexibility to take the required courses on your schedule. Students gain technical skills and academic research experience to become a skilled CRM technician. As one of the top colleges for outdoors enthusiasts, programs like the CRM get students outside for exciting, hands-on fieldwork throughout the semester.
Environmental Biology & Ecology
In the environmental biology & ecology emphasis, students study the interactions of organisms in their environment. Explore and gain expertise in courses relating to biology and chemistry, providing a broad horizon for future study and research. Alongside the coursework, students have access to research positions and programs through the Rocky Mountain Biological Laboratory, and outdoor-focused societies and clubs.
Outdoor Environmental Education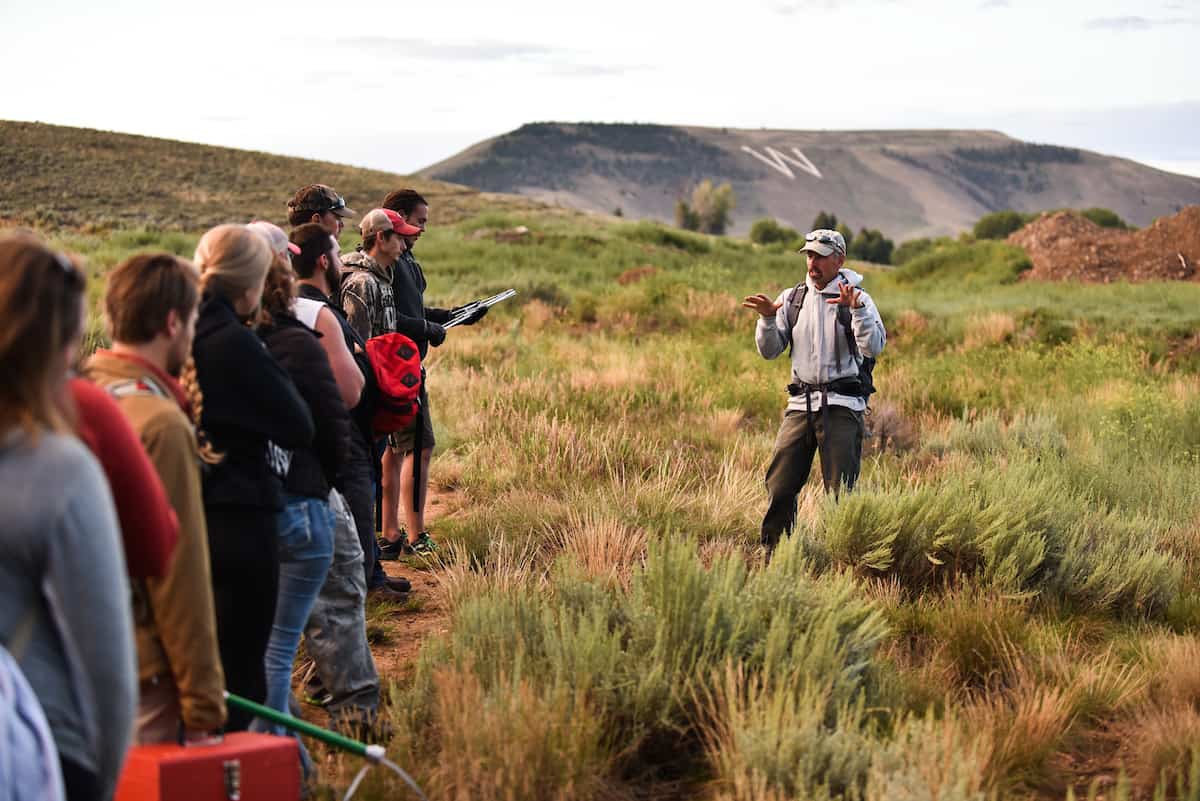 Through the outdoor environmental education you can explore the Rocky Mountains and Gunnison Valley with experiential and field-based courses. This program immerses students in the outdoors, where you will earn the Wilderness First Responder certification and discover how to educate others on how to sustainably navigate, survive, and stay safe in the outdoors. After graduation, you can pursue a career as a professional guide, trip leader, or outdoor educator.
Outdoor Leadership
As one of the best outdoor colleges, Western students test their leadership skills through the outdoor leadership program. This emphasis pushes students to tackle expeditions and demonstrate leadership and risk assessment skills. The environment and path will constantly change as you work through rock, snow, and water throughout the year. This emphasis enables students to enter the billion-dollar outdoor industry to employ their skills.
Environment & Sustainability
The environment & sustainability major gives students the coursework and knowledge to make a difference in the world around them. The best colleges for outdoor lovers set their students up for success, and this program has ample opportunities to explore your passion for nature and sustainability. The environment & sustainability major introduces students to clubs and organizations, conferences, laboratories, and internships that propel their growth in the environmental field.
Recreation & Outdoor Education
The recreation & outdoor education program teaches students technical, interpersonal, and leadership skills to work in the outdoors industry. Students learn and take classes in Western's outdoor learning laboratory in the Gunnison Valley. Field experience tests your abilities and teaches valuable lessons to empower growth and confidence in the outdoors so you can share your knowledge with others post-graduation. Along with the required coursework, students gain experience in courses like biology and geology for a strong, interdisciplinary knowledge.
M.S. in Ecology
A graduate degree in ecology challenges students to form creative solutions to problems in the environment and ecosystems surrounding Western and around the world. Ecologists push the boundary of understanding and Western enables students to conduct research at the highest level. Many specializations are available at one of the best colleges for outdoors lovers, like aquatic, forest and fire, population and conservation, wildlife ecology, and more.
Master in Environmental Management
A master's in environmental management provides a unique opportunity for students to study and grow in the heart of Colorado's Rocky Mountains. The exceptional playground of the mountains fosters a perfect place for study and play. Students can customize their academic experience to best suit their interests and passions to launch a career after graduation. Opportunities extend to fieldwork, research, internships, and political analysis and consulting.
Outdoor Industry MBA
For those passionate about the outdoors, the outdoor industry MBA program provides students skills to become successful entrepreneurs and researched professionals within the outdoor industry. The program builds leaders who possess executive-level mindsets to tackle the toughest challenges and questions. There are two specialized tracks students can pursue: the product concentration for sustainable development and the service concentration for management skills.
Best Colleges for Outdoor Lovers: Discover What's Out There
The Rocky Mountains provide endless opportunities for adventure and exploration. Along with a program from one of the best colleges for outdoor lovers, students can enjoy a variety of mountain sports. The mountains around Gunnison, Colorado make Western one of the best outdoor colleges for those looking to learn and play in the outdoors. Learn some of the best things to do in western Colorado while studying at Western:
Hiking
There are countless hiking trails to explore with trailheads leading to peaks above 9,000 feet within walking distance from Western's campus. Many wilderness areas, national forests, and national parks are only a short drive away for students looking for their next adventure. Students can test and build their skills and confidence with the various hiking options around Western.
Biking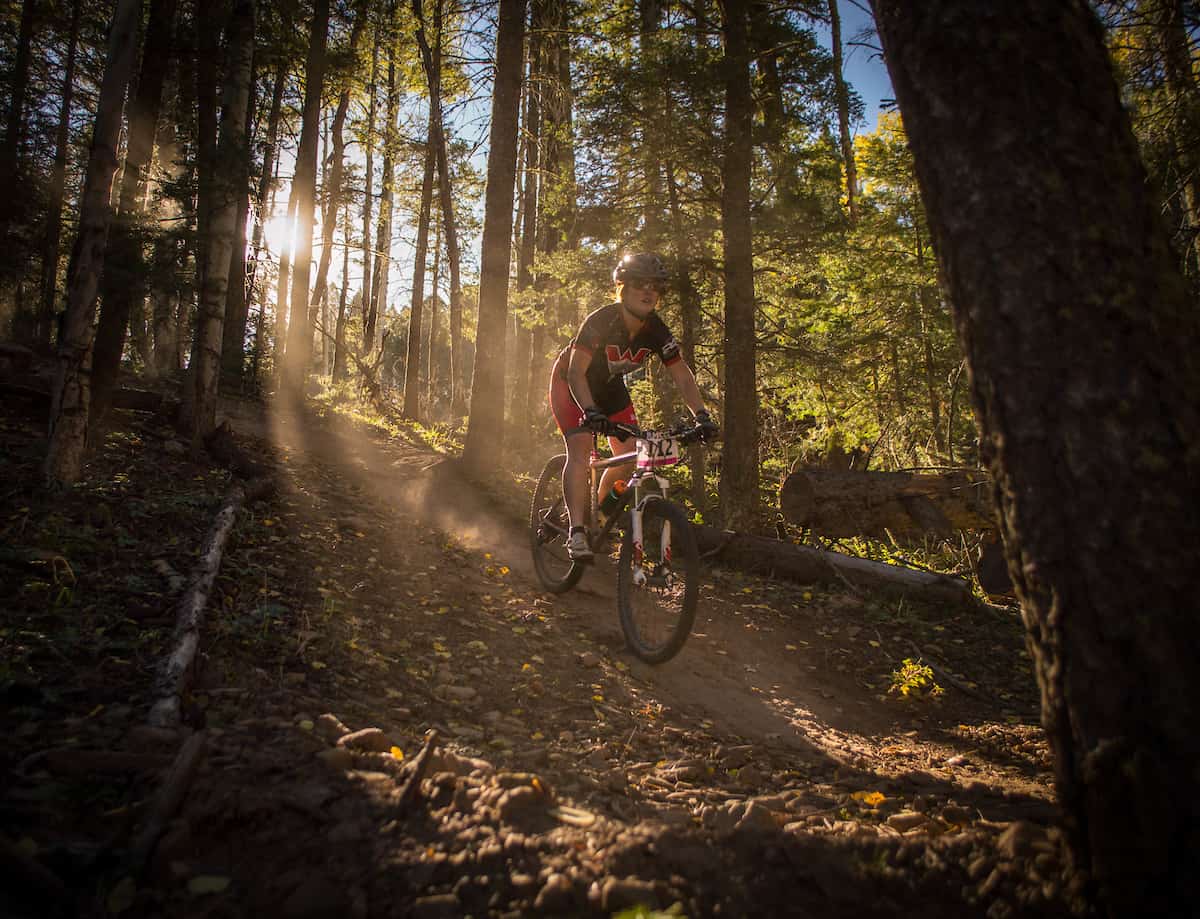 The mountain biking trails challenge athletes to learn and respond as they tackle challenging and fun terrain. Western ranks as one of the and offers something for all skill levels. The biking club members push themselves to conquer new challenges, compete, and enhance their biking ability. Students can expect to foster a great community while exploring the trails around them.
Skiing/Snowboarding
Western sits about 30 minutes away from the world-class ski area of Crested Butte Mountain Resort. That's why Western is considered one of the best colleges for skiing — with ample space to hone your skills and hit the slopes with other great skiers. Students can participate in Nordic skiing, Freeride, Alpine, and Ski Mountaineering.
Water Sports
The Gunnison River runs through the town of Gunnison and eventually picks up power to create dramatic landscapes and gushing rapids. Students can explore the river by rafting, kayaking, or canoeing for thrills and an intense workout. For more recreational activities, students can also spend their time fly-fishing along the river to appreciate the beauty of their surroundings.
Mountain Towns
Western's campus is only a few minutes away from the main street of the mountain town of Gunnison. There are many shops to explore and students can uncover the best restaurants Gunnison has to offer. The best colleges for outdoors lovers provide students with access to the great outdoors, but also a home base, like the Gunnison, to explore shops and join a community.
Proximity to the Mountains
Western is nestled between many mountains and so you can easily get out explore the Rockies. As one of the best colleges for outdoor lovers, Western allows students to learn and grow in the classroom throughout the week and venture out in their free time to uncover unimaginable scenery. All the activities above are less than an hour away in some of the most picturesque locations.
The Best Outdoor Colleges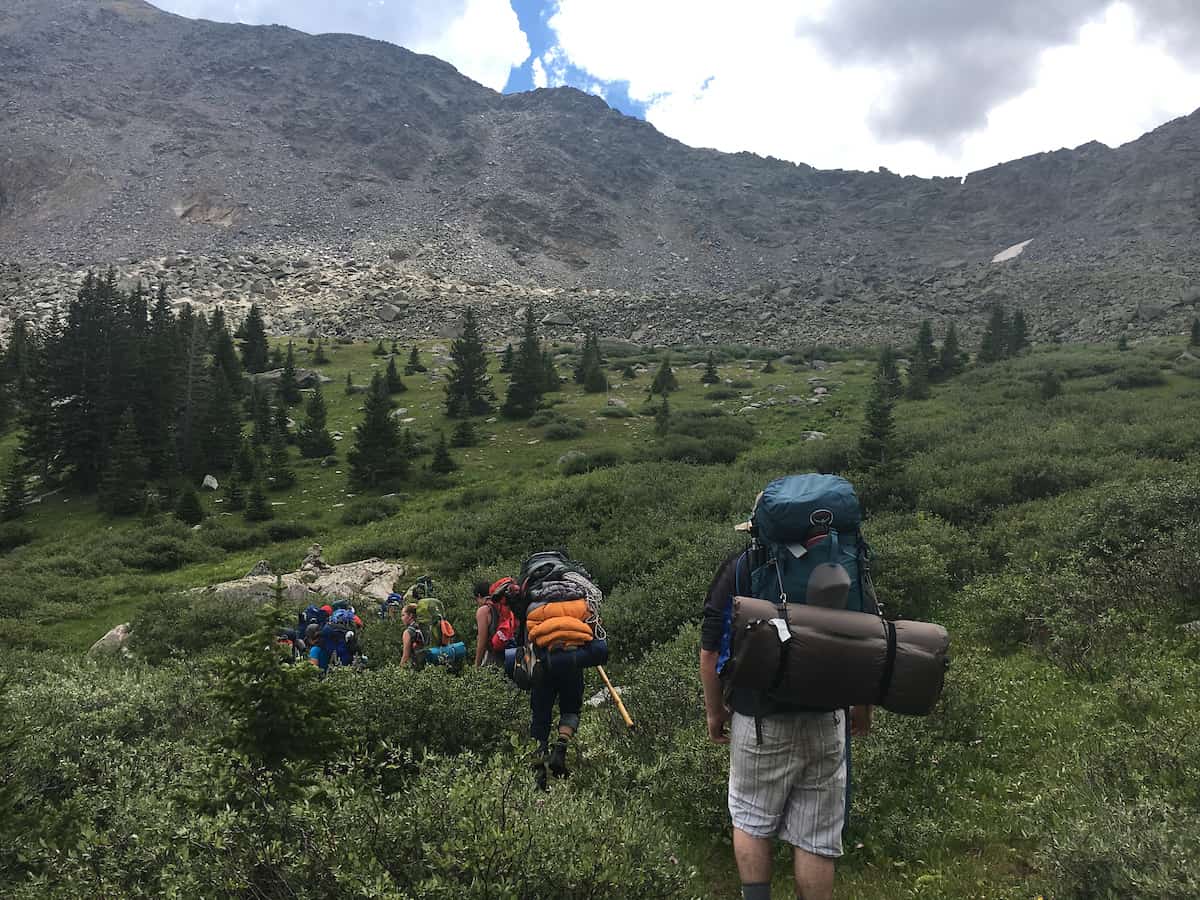 College provides a one-of-a-kind experience for students to explore their passions and interests for nature. As one of the best outdoor colleges, Western marries the classroom with the amazing outdoor learning laboratory of the Rocky Mountains. Many programs have students work in the field and gain valuable academic knowledge and outdoor experience. These moments build the confidence of the students to tackle whatever they pursue post-graduation.
Why Western is the Best Outdoor College for You
There are many benefits of going to college and Western provides the perfect opportunity to hone your skills and passions. It can be challenging to know how to proceed after high school, but Western provides a guide on when to start applying for college along with the best questions to ask when visiting colleges for those looking to schedule a visit to Western's campus.
Apply to Western today to explore the outdoors.