Train with one of the strongest Mountain Bike Teams in the country.
Members of Western's Mountain Biking Team find organized training, coaching, travel, competition and world-class mountain biking within the Mountain Sports program at Western Colorado University.
Western's Mountain Bike Team is among the strongest in the country. The team earned DII national titles in 2018 and 2019, with runner-up titles the previous two years. These accomplishments are just a small glimpse at the consistent success of the diverse, hard-working group that makes up our Mountain Bike team.
The team has regular practices throughout the week that are tailored to the variety of passions and skill levels on the team. From the very start of the semester into October, the team travels to Rocky Mountain Collegiate Cycling Conference (RMCCC) races and builds for a strong showing at the USA Cycling Collegiate National Championships to top the season off!
The collegiate mountain biking racing scene is structured into A, B, and C categories so that riders who are new to racing and those who are looking to vi for a podium spot at top races can compete all the same. Whether an athlete is looking for cross country or downhill mountain biking (or both), Western's top-notch coaches are keen on supporting each athlete's growth and passion for the sport!
Western Colorado University CamelBak Collegiate Cycling Video Competition
Get an idea of what the Mountain Biking team is all about in this short video.
---
Gravity Dues: $600
XC Dues: $600
Combined: $700
Gravity Dues Cover: Coaching, uniforms, travel, entry fees, lodging, lift tickets and food.
Gravity Dues Don't Cover: Your bike, licenses, uniforms, CBMR ski pass, tools and parts.
XC Dues Cover: Coaching, travel, entry fees, lodging and food.
XC Dues Don't Cover: Your bike, licenses, uniforms, tools and parts.
Season: Mountain bike season starts with the first day of classes and runs until the end of October.
Practice: Four days per week.
2022 Schedule
Sept. 3-4
CMU Rumble, Grand Junction, CO
Sept. 10-11
Buffaloes at Snowmass, Snowmass, CO
Sept. 17-18
Pagan Pedal, Crested Butte, CO
Sept. 24-25
Ram Roundup, Minturn, CO
Oct. 12-15
USA Cycling Collegiate National Championships – Durango, CO
Register
Coaching Staff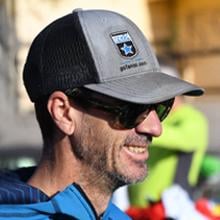 Jason Tullous
Head Cycling Coach
Jason has successfully coached 14 National Elite Champions and 5 age group National Champions. He's also prepared athletes for events such as the Tour of […]