Nature is a powerful tool for personal wellness and community building. Whether you want to work with at-risk youth, design programs for corporate team building or teach outdoor education to others, the Outdoor Leadership program will provide you skills to make a positive impact in the world.
Follow your passion to your purpose.
The Outdoor Leadership emphasis will immerse you in expeditions, leadership challenges, risk management scenarios and therapeutic recreation in preparation to facilitate adventure programming. You'll have the opportunity to study in water-, snow- and land-based courses to prepare you for work in diverse environments all over the world. Before you graduate, you'll earn your Wilderness First Responder (WFR) credentials which will supplement your degree and provide you the skills to handle emergency situations. Through a comprehensive curriculum and experiential learning opportunities, you'll graduate ready to lead a course in backcountry skiing or work in wilderness therapy programs. No matter what your ambition, the program will impart the knowledge, skills and experience you need to embark on an adventurous career in the billion-dollar outdoor industry.
Becoming leaders
Surrounded by peaks and rivers, Western's Outdoor Leadership program is positioned to develop decision-makers with self-awareness, emotional intelligence, risk-sensitivity and resilience.
At Western, course rotations are crafted to encompass a variety of subject fields for a comprehensive education and versatile degree. For required courses and degree plans, visit the official University Catalog. Below is a general overview of courses at Western Colorado University related to this area of study.
| Code | Title | Credits | Description |
| --- | --- | --- | --- |
| BIOL 130 | Environmental Biology (GT-SC2) | 3 | View |
| ENVS 100 | Introduction to Environment and Sustainability (GT-SS2) | 3 | View |
| ROE 230 | Interpretation of Natural and Cultural History | 3 | View |
| ROE 235 | Foundations of Teaching Environmental Education | 3 | View |
| ROE 293 | Outdoor Pursuits Education- Water Based (with laboratory) | 1-20 | View |
| ROE 295 | Outdoor Pursuits Education- Snow Based (with laboratory) | 1-20 | View |
| ROE 296 | Outdoor Pursuits Education- Land Based (with laboratory) | 1-20 | View |
| ROE 333 | Recreation and Sport Marketing | 3 | View |
| ROE 364 | Entrepreneurship and Commercial Recreation | 3 | View |
| ROE 391 | Experiential Education Theory and Pedagogy | 3 | View |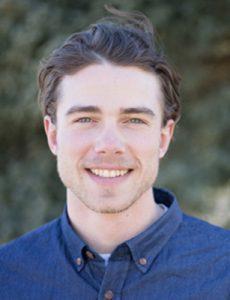 Kevin Fox
Alumni
"Western helped me develop soft skills, such as strong communication and problem-solving, through a wide variety of opportunities across campus."
Career preparation starts your first year at Western and is the primary focus of every degree.
Visit Career Services in Library 120 or online to discover your interests, define your goals, and land the career of your dreams.
The data below is automatically collected by Burning Glass Technologies, a firm that sources job market data and provides analytics. The statistics illustrate general trends in U.S. careers, but do not precisely represent every job and salary.
Make your education a life changing experience.
A college education is so much more than just taking classes. Expand your community and network, while gaining hands-on experience in your field.
Advanced Leadership Expedition: Students expand their global perspectives and hone their leadership skills by traveling to developing nations.
Certifications: Students are required to obtain 100 hours of professional certifications in addition to their Wilderness First Responder certification.
Field Courses: Four courses feature multiple days and nights spent in the backcountry.
Internships: Students often land full-time professional positions in the agencies they intern with for their capstone experience.
Teaching: Many students apply to work as TAs after their freshman year.
Exploring further
Outdoor Leadership students take part in Outdoor Pursuits Education courses that teach skills in areas such as leadership, facilitation, outdoor education, rescue techniques, rock climbing, mountain biking, backpacking and more.
Campus Location
Western Colorado University
Paul Wright Gym 209
1 Western Way
Gunnison, CO 81231