A deep understanding of environmental issues and a passion to find innovative solutions will open doors to meaningful careers in education, climate change policy and environmental science. Learn the skills and science behind solving the most pressing environmental issues of today and in the future.
Help protect and preserve life on earth.
In the Environment & Sustainability (ENVS) program, you'll study the structure and function of natural systems; examine how social, political and economic activity impacts those systems; and experiment with resilient solutions to unsustainable human impacts.
Through comprehensive coursework and hands-on experience, the ENVS program will prepare you for a meaningful career fueled by your passion and natural interests. Upon graduating, you'll be an effective interdisciplinary communicator with the skills and knowledge to lead environmental and sustainability efforts anywhere.
Research in our backyard
Sam Brozek uses a hand lens to examine a daisy while conducting field research that looks at the effects of forest regeneration after compounding disturbances.
At Western, course rotations are crafted to encompass a variety of subject fields for a comprehensive education and versatile degree. For required courses and degree plans, visit the official University Catalog. Below is a general overview of courses at Western Colorado University related to this area of study.
| Code | Title | Credits | Description |
| --- | --- | --- | --- |
| BIOL 130 | Environmental Biology (GT-SC2) | 3 | View |
| BIOL 135 | Environmental Biology Laboratory (GT-SC1) | 1 | View |
| ECON 215 | Environmental Economics | 3 | View |
| ENVS 100 | Introduction to Environment and Sustainability (GT-SS2) | 3 | View |
| ENVS 200 | Writing the Environment | 3 | View |
| ENVS 301 | Science of Sustainability and Resilience | 3 | View |
| ENVS 350 | U.S. and Western Environmental Politics | 3 | View |
| ENVS 360 | Global Environmental Policy | 3 | View |
| ENVS 370 | Water Policy and Politics | 3 | View |
| ENVS 375 | Seminar in Water Topics | 3 | View |
| ENVS 390 | Environmental Monitoring | 4 | View |
| ENVS 400 | Applied Sustainability | 3 | View |
| ENVS 410 | Environmental Ethics | 3 | View |
| HWTR 200 | This Is The Headwaters | 1 | View |
| HWTR 398 | Headwaters Conference | 1 | View |
| MATH 213 | Probability and Statistics | 3 | View |
| PHYS 125 | Energy and the Environment (GT-SC2) | 3 | View |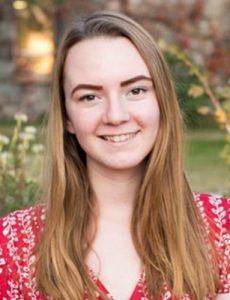 Hannah White
Student
"Being so involved in so many different things you get to know all kinds of people. You get to make connections with people that just aren't at Western."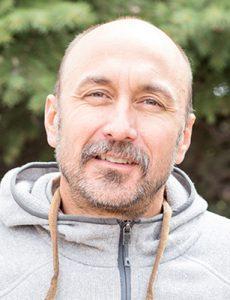 Jonathan Coop, Ph.D.
Faculty
"We can produce high-quality research and publish papers in scientific journals with our students. We're out on the cutting edge of our field learning the things we don't know yet."
Career preparation starts your first year at Western and is the primary focus of every degree.
Visit Career Services in Library 120 or online to discover your interests, define your goals, and land the career of your dreams.
The data below is automatically collected by Burning Glass Technologies, a firm that sources job market data and provides analytics. The statistics illustrate general trends in U.S. careers, but do not precisely represent every job and salary.
Take your education beyond the classroom.
Get the hands-on learning experience you need to apply your knowledge and launch your career.
Clubs & Organizations: Join the Organics Guild, Sustainability Coalition or Wildlife Society.
Coldharbour Institute: Experiment with sustainable building design, resilient food systems or community organizing in the Gunnison Valley.
Conferences: Attend the Headwaters Conference, the Colorado Water Workshop and Sage Grouse Spring Symposium.
Earthship Academy: Learn how to construct a self-sustaining building capable of producing food and saving energy.
High Country News: Check out the independent news source's new satellite office located in Kelley Hall.
Rocky Mountain Biological Laboratory: Find a research assistantship at one of the premier biological research stations in the world.
Solar Energy International: Engage in the local, regional or global conversation about the renewable energy era.
Plotting a path forward
The ENVS program prepares students for meaningful livelihoods based on their values. Graduates enter their fields with the skills to connect ideas, individuals and organizations.
Campus Location
1 Western Way
Gunnison, CO 81230