What are the benefits of a college degree? College presents a unique opportunity for students to discover and dive into academic passions. The skills help bridge the transition between academia and the professional world. There are numerous skills to develop and friendships to form. Beyond these reasons, there are some less obvious benefits of a college degree. Plus, there are some lesser-known financial benefits of going to college and more personal reasons that affect those around you.
How Western Colorado University Helps Students Succeed
Western Colorado University offers a variety of undergraduate programs for students to explore their passions and get real-world experience and skills. These programs challenge students to learn and grow in and out of the classroom. The university continues to challenge students with award-winning graduate programs.
Beyond the classroom at Western, you'll find an engaging student life on and around the campus. Explore the town of Gunnison and the surrounding areas to create one-of-a-kind experiences and memories. We all know universities provide a foundation for specialized knowledge and career growth. But there are several hidden benefits of a college degree. See some of the lesser-known benefits of going to college below:
Hidden Benefits of Going to College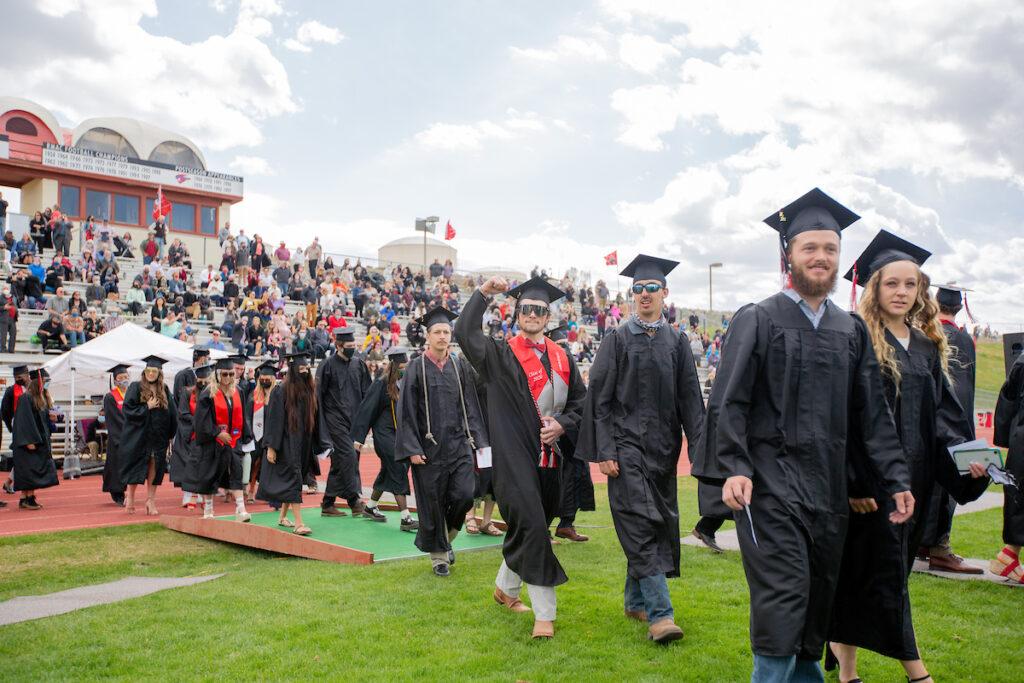 Determination and Persistence
College requires commitment in a variety of aspects. Whether that be maintaining a strong work ethic or finding what social schedule works best for you. These factors help reach the goal of graduating with a college degree. Finishing a college degree is not easy. It requires focus and strength to keep working till the finish line. One of the hidden benefits of a college degree is that friends, family, employers, and other important connections will admire this determination and respect the work and strength it took to reach your goals.
That said, students face many challenges during college. Several of those obstacles nurture growth and change to show how resilient you truly are. One of the most common interview questions is, "What is the biggest challenge you've faced professionally and how did you overcome that challenge?". Strength can display itself in many ways, it can be adaptability, perseverance, or however you choose to define it. When you tell others that you earned a college degree, many will understand that you have the skills to succeed and overcome obstacles in the future.
Network and Connections
Every day at college presents the opportunity to meet new people and learn about different skills, cultures, and ways of thinking. Students around the country and world enroll in college knowing they will meet people who are similar and different. These similarities can open doors to friendships during college and connections for a career beyond. The differences allow you to learn about a lifestyle completely different from yours, to ask questions, uncover new interests, and gain new perspectives.
This is one of the most unique aspects of the college experience. You can explore and learn about the different experiences of friends, classmates, or professors. This variety of backgrounds gives a glimpse into the factors that influence different ways of thinking and living. You may have never crossed paths with people you met in college, if not for pursuing a college education. This exposure leads to a more compassionate and understanding person as you are able to see a different perspective and listen to different opinions.
Networking is a powerful tool. It can open doors that you never knew existed and alter the course of your life and career. At college, you'll meet people with similar academic interests as you but also other students pursuing careers you may have never heard of. Networking can prove the financial benefits of going to college in securing a job with the right connections. Get to know your professors and explore the alumni network of your university – it can lead to professional opportunities you didn't think were possible.
Become a Lifelong Learner
Continuing education at college is a great decision for a student. Colleges are filled with professors who dedicate their lives to research and expertise in their field. That knowledge gets passed on to you and a new generation of students. You can dive deeper into your academic passions, whether that be conducting chemistry experiments in the lab or discussing the deeper meaning behind a novel, you have the ability to enhance your understanding of a particular study. It's a time to explore topics you never had the chance to study in prior educational environments.
Majors and minors allow students to explore specializations at different levels, from introductory classes to high level courses that test mastery of the subject. Majors are important to provide direction after college, while minors can be completed to bolster one's knowledge in a particular field or learn specifically for fun or curiosity. One of the benefits of going to college is this exploratory phase to find interests you enjoy. College opens the door to an interest in a variety of topics. This exploration will not end after crossing the stage at graduation.
Unparalleled Opportunities
One of the most life changing benefits of going to college are the opportunities afforded to students. There are clubs and organizations to join for students to explore their passions, research opportunities that have real impacts on the world, and study abroad programs to expand upon a student's educational environment. These opportunities build skills as well as create memories and bonds that last a lifetime.
You can find a club for almost anything at college. If you like whitewater rafting, there's a club for that. Do you want to learn to play chess, there's a club for that. If you want to try dancing, there is definitely a club for that – and so much more. Clubs provide students an outlet to find people with similar interests and pick up new interests by trying something new. There are also leadership opportunities within clubs, giving students practical experience as the treasurer or president and assuming more responsibilities.
Research opportunities are powerful tools to help college students become more invested in a field of study or push for change they want to see in the world. Research nurtures skills necessary in a career for specific fields and gives students real experience that translates into the workforce. These opportunities help students get established in a field and gain more credibility, allowing for further research on bigger projects.
One of the most unique opportunities for college students are study abroad programs. Students can take college credit courses while exploring some amazing locations around the world. There, they can learn about the culture and gain unforgettable experiences. Here, you can push yourself out of your comfort zone by traveling to remote corners of the world or walking the streets of Paris to sightsee. Study abroad programs help students grow in ways they may not have thought possible by exposing them to a different perspective of the world.
Autonomy
Starting college is the first time many students will live away from home. This can be a nervous but also exciting time as it grants the opportunity to grow and learn more about themselves. Students can learn how to assume more responsibilities and discover passions and interests they were unaware of before. There are many skills to develop in college, such as how to budget time, take care of yourself, live independently, and so much more.
These skills translate to life after college and are some of the most valuable hidden benefits of a college degree. Through living on your own and determining your goals, students learn how to create healthy relationships and understand what environments and work methods are most appropriate for success. This autonomy in college helps students learn how to be independent and think for themselves to find happiness and purpose.
After graduation, these skills help students find direction and continue to challenge themselves. Autonomy in college shows they are able to apply the same growth process to launch their success for their future and make decisions ahead.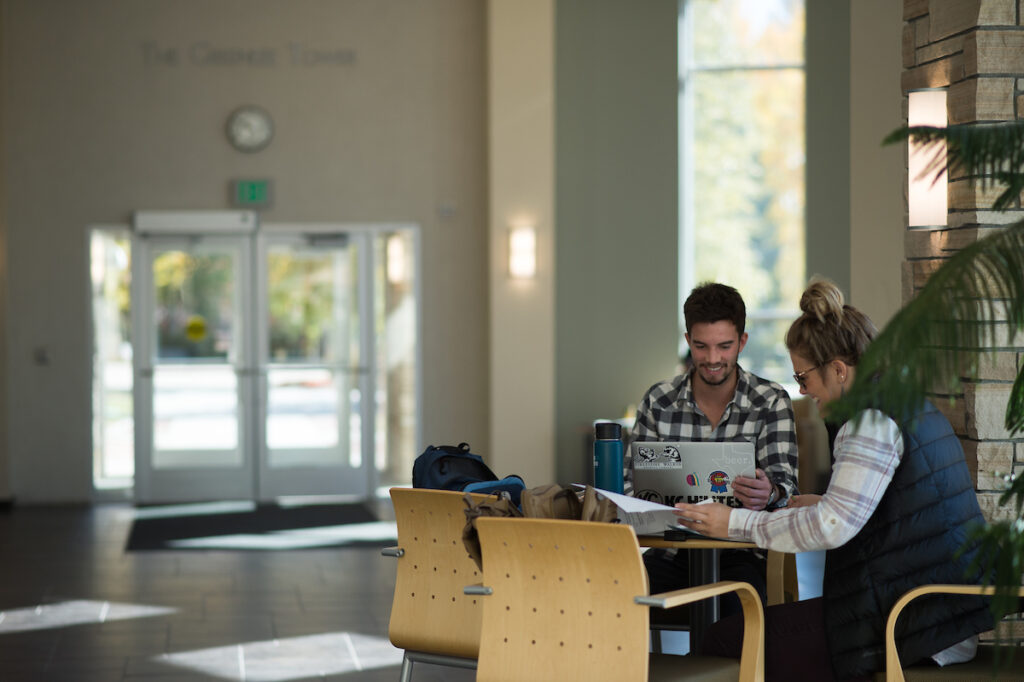 You Now Know Some Hidden Benefits of a College Degree
For the graduates, be proud of your accomplishment and use your skills and influence to make a change in the world around you. For those preparing to apply to college, there are financial benefits of going to college and also many underlying benefits to get you excited about reaching this goal. A diploma is more than just a piece of paper, it represents hours of hard work, resilience, responsibility, growth, and hope for the future.
Explore College Opportunities with Western
Find your next academic adventure at Western Colorado University. Schedule a campus tour to explore Gunnison and apply today.