Join Western's powerhouse Nordic Team.
Members of Western's Nordic Team find organized training, coaching, travel, competition and kilometers and kilometers of ski trails within the Mountain Sports program at Western Colorado University.
Western's Nordic Ski Team has established itself as a national powerhouse with the men's and women's teams both placing individuals on the podium at the 2022 USCSA National Championships. Competing in the United States Collegiate Ski and Snowboard Association (USCSA) Rocky Mountain Conference, the team attends between 10 and 15 races in Colorado, Wyoming, Montana and Utah, primarily competing against the University of Wyoming, Colorado Mesa University, Air Force Academy and Colorado College. Additionally, the team provides select opportunities to compete in a variety of other events ranging from Junior National Qualifiers to FIS races, and US Nationals. Members of the Nordic Team have also competed internationally with Team USA at the World University Games.
Dryland training season begins in the fall with weekly roller-ski sessions, trail running and strength training. The goal of this eight-week block of training is to lay the foundation for a smooth transition to on-snow training in early November. Combined with detailed goal-setting and an eye on the future, this dryland season sets the tone for a strong season of competition.
The competition season starts in November with a training camp and races at the West Yellowstone Ski Festival in Montana and concludes in mid-March with the USCSA National Championships. The team meets for six to eight training sessions per week in the winter and has access to 75km of groomed trails throughout the Gunnison Valley.
---
Dues: $1,500
Covers: Coaching, uniforms, travel, entry fees, food and lodging.
Doesn't Cover: Racing licenses and equipment.
Schedule: Dryland training begins in the first week of September and on-snow practice begins mid-November.
Practice: Six days per week.
2022-23 Competition Schedule
Nov. 19 – 27
West Yellowstone Ski Festival – West Yellowstone, MT
Dec. 17 – 18
Crested Butte JNQ – Crested Butte, CO
Jan. 1 – 7
US Senior Nationals – Houghton, MI
Jan. 20 – 21
Soldier Hollow Super JNQ – Midway, UT
Jan. 28 – 29
CMU Invite – Grand Mesa, CO
Feb. 4 – 5
Alley Loop / WCU Invite – Crested Butte, CO
Feb. 10 – 12
CSU Invite – Leadville, CO
Feb. 18 – 19
UWYO Invite – Laramie, WY
Mar. 4 – 12
USCSA Nationals – Mammoth, CA
Register
Coaching Staff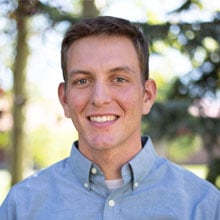 Kevin Geisen
Assistant Director of Campus Recreation - Mountain Sports
Kevin Geisen has served as the Assistant Director of Campus Recreation – Mountain Sports for just over a year now, but his connection to Mountain […]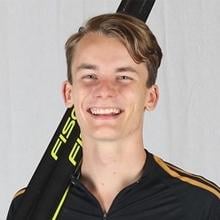 Spencer WareJoncas
Spencer WareJoncas is a former NCAA Skier turned coach. Originally from Saint Paul, Minnesota, he learned to ski before he could walk. In college racing […]