Expansive terrain for freeride skiing and snowboarding.
Western's freeride ski and snowboard team is one of the only collegiate freeride teams in the nation that boasts organized coaching, structured training, epic travel opportunities, and thrilling competition. Whether you have a history competing on the Junior Freeride Series or are an avid skier/rider looking to step into competition, the Freeride team provides support for a range of passionate winter athletes.
Freeride team members have opportunities to travel for competition and training on a national and international level, depending on each athlete's goals. Western Freeride's experienced and talented crew of coaches help athletes to set short-term and long-term goals that allow for extensive growth and success in the program. Being part of a team encourages athletes to support one another and push each other to new heights as both athletes and students.
In partnership with the local CrossFit gym, Freeride athletes who are not involved in a fall sport can prep for the coming winter through organized dryland programming specific to the sport. The team begins on-snow practices in late fall, competing in the IFSA's Freeride World Qualifier events through the spring.
Western Freeriders at Red Mountain
The Western Colorado University Mountain Sports Freeride Team traveled to Red Mountain, British Columbia for the first stop of the IFSA Collegiate Freeride Series. In addition to the competition, the team was able to shred the excellent snow and terrain Red had to offer.
---
Dues: 
Regional Team: $500 – Less for travel competition
Travel Team: $700 – More for travel competition
Covers: Coaching, travel, food and lodging.
Doesn't Cover: Lift tickets at comps, season pass, licenses, entry fees and equipment.
Season: Dryland training begins in the first week of October and on-snow practice begins mid-November. Competitions start in the Spring Semester and run through early April.
Practice: Two-three afternoons per week and on Saturdays.
Coaching Staff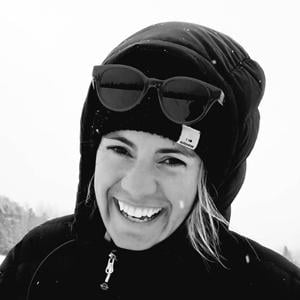 Ciera Glenn
Head Coach
Ciera grew up on the slopes of the PNW. She came to race NCAA at Western in 2007 and never left. After coaching the Alpine Team for Mountain Sports, she transitioned to coaching Freeride and is excited for another eventful season.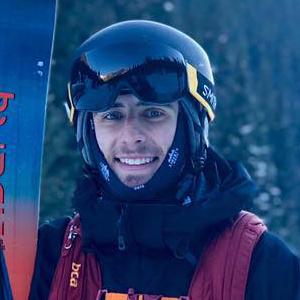 Ouray Walker
Mountain Sports Freeride Coach
Ouray grew up in Denver, but traveled to the Western Slope of Colorado every chance he had during the winters to ski at Monarch Ski Area, just east of Gunnison. Ouray knew he wanted to attend Western for the business school and freeride team, and he did just that. During his final year in college, […]