At Western Colorado University, we believe a relevant education goes beyond academic excellence and critical thinking. From our accomplished faculty members to our state-of-the-art facilities, we'll give you the real-world skills and knowledge you need for a successful and rewarding career.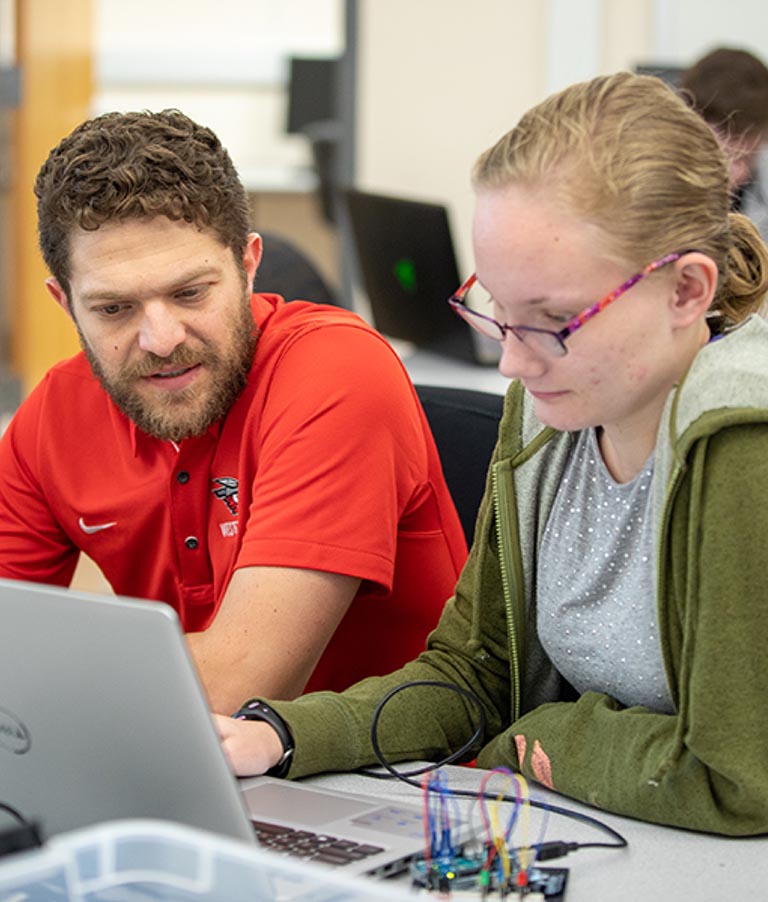 Unlock your potential.
At the heart of Western's curricula is a commitment to academic excellence and career readiness. We take pride in delivering a truly personalized education with dedicated and caring faculty and staff, small class sizes, unique research opportunities, and a variety of immersive educational experiences in and beyond the classroom.
Explore Undergraduate Programs
Engineered for success
Professor Marc Rubin assists a student during an "Internet of Things" class in the Computer Science program.
Education for the Future
At Western, you learn vital communication and creative problem-solving skills required to meet the demands of the modern workplace, while also exploring the world through the lenses of social and natural sciences, as well as the arts and humanities. Choose from over 100 areas of study, conduct original field research, study abroad, participate in some of the 50+ on-campus student clubs, and embark on world-class adventures in the Rocky Mountains.
---
of Students Receive Financial Aid
---
Faculty with the Highest Degree in Their Field