The western slope of Colorado is defined by the area west of the Continental Divide in the Rocky Mountains. This portion of the state is home to many mountain towns with their unique charm, Western Colorado University, and a variety of environments with deserts, mountains, and valleys. Here you can find luxurious ski towns or rugged trails for any kind of traveler. Colorado is home to amazing scenery and is a great place to find your next adventure.
You can always find best things to do in Western Colorado, visit Western, or check out a National Park.
Plan Your Trip to Western Colorado
There are so many ways to enjoy Colorado, whether you're there for the mountain towns or outdoor activities, we'll help you decide on the best things to do in Western Colorado. The options are seemingly endless, but here are some categories to help you choose:
Mountain Towns
There are many famous Western Colorado mountain towns, such as Aspen, Telluride, and Durango, and are great places to visit. There are also many more places to explore for their history and culture. Some of the best things to do in Western Colorado is to explore these mountain towns and learn more. Our recommendations are:
Gunnison
Gunnison has something for everyone. The town has great character with a lively main street and houses our very own university. For anyone looking to enjoy a quintessential mountain town, you'll have top-tier access to explore the shops, businesses, and the best restaurants Gunnison has to offer. You can find great hiking, biking, and outdoor activities only a few minutes away. Gunnison has a great location that allows you to explore the many other areas of Western Colorado.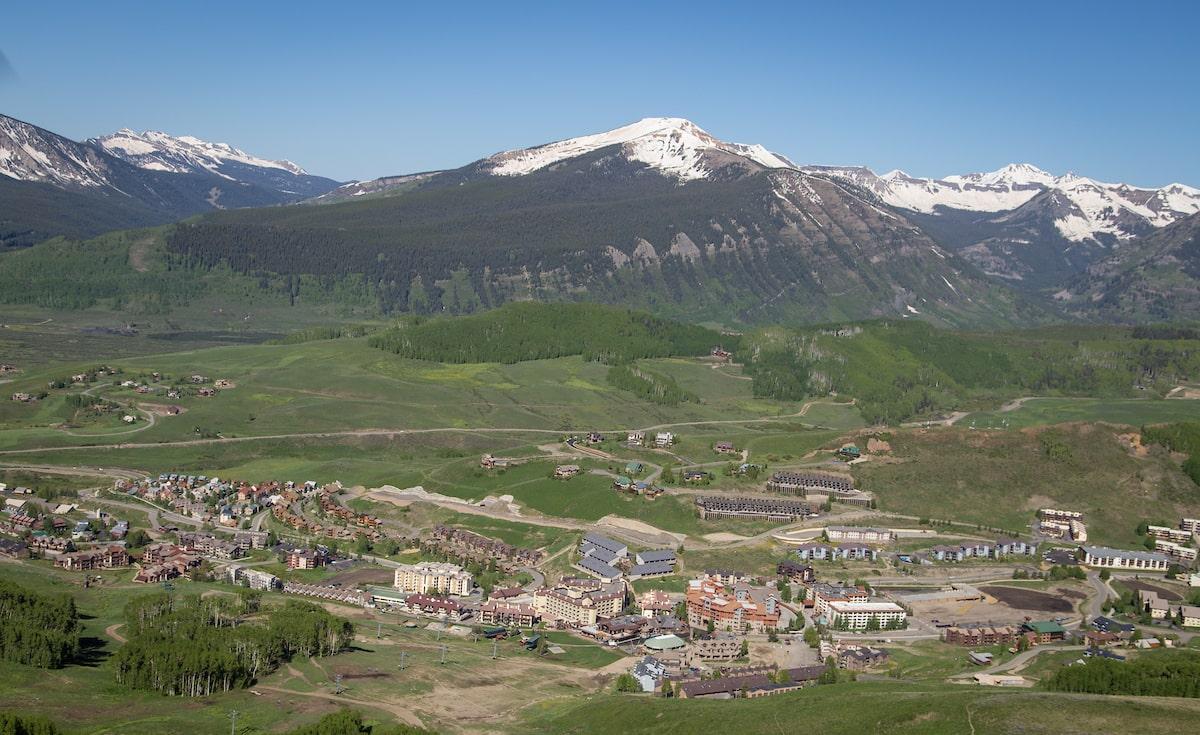 Glenwood Springs
Driving west on I-70 will lead you to discover the town of Glenwood Springs. You can find a quaint mountain town surrounded by White River National Forest, hiking trails like Hanging Lake, the ancient underground caves of Glenwood Caverns, and so much more. Unique features of Glenwood Springs are the hot springs and water park to offer a refreshing experience.
Aspen
Located along Independence Pass is the famous ski town of Aspen. Whether you're visiting during the summer or winter months, Aspen is a great town to explore. In the summer, enjoy the outdoors and surrounding areas through hiking, biking, and gondola rides. In the winter, you'll find world-class skiing across the four mountains close by. Regardless of the season, the luxurious town of Aspen always offers great shopping and dining options.
Grand Junction
Near the western border of Colorado, Grand Junction hugs the Colorado River as one of the westernmost towns in Colorado. There are plenty of outdoor activities in and around Grand Junction that allow you to take advantage of the canyons close by.
Crested Butte
Nestled by mountains, Crested Butte is a great mountain town for skiing and biking. There are numerous trails to explore close to town and within the surrounding mountains. In the winter, explore Mt. Crested Butte and improve your skiing skills on world-class slopes. The town is home to a great main street and a friendly, adventurous culture.
Ouray
Sitting at an entrance to the Million Dollar Highway is the mountain town of Ouray. Ouray has been nicknamed the "Switzerland of America" due to its climate and scenery. There are many outdoor activities to be discovered here, like ice climbing their famous frozen waterfalls. Spend the day roaming the town or four-wheeling in the surrounding mountains.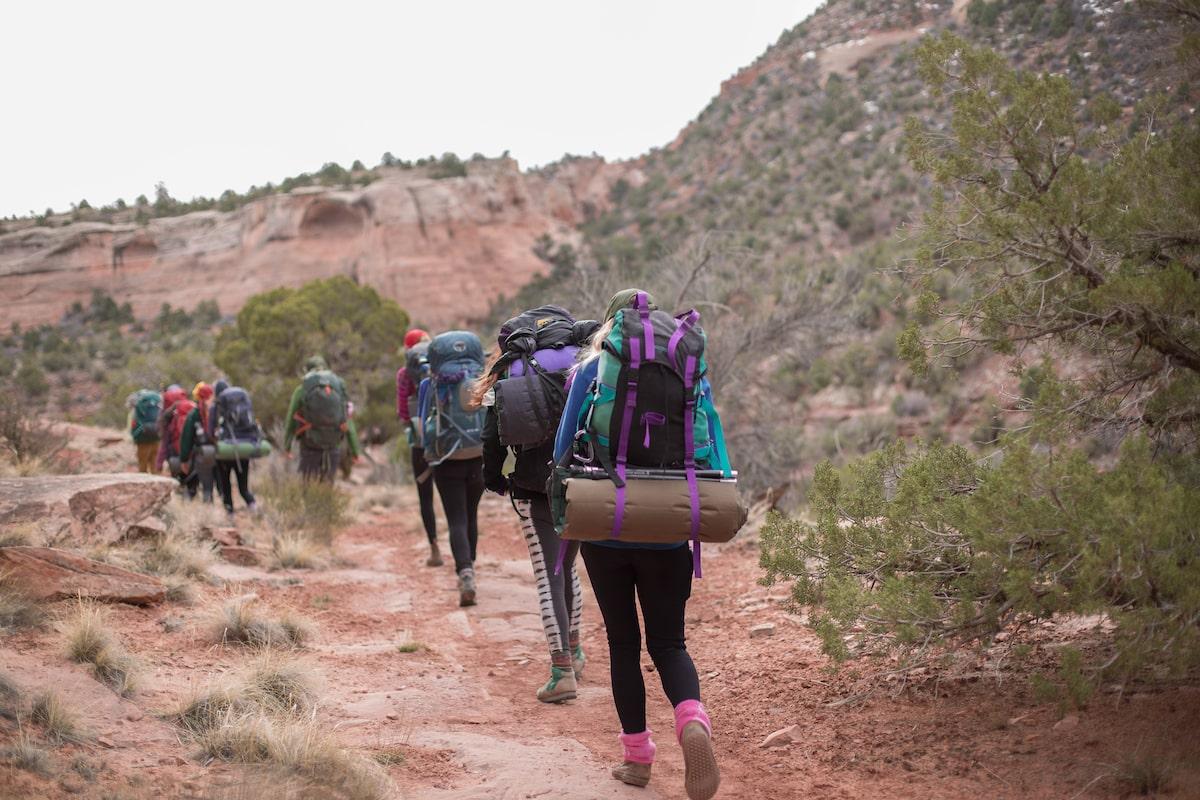 Telluride
Rated as one of the best ski resorts in North America, Telluride has stunning natural beauty. Enjoy any of the outdoor activities in the nearby mountains or the various festivals hosted year-round in the mountain town. This former Victorian mining town has become wildly popular over the years and provides a luxurious experience during the warm and cold months.
Durango
Tucked away in the southwest corner of Colorado, Durango is a mountain town with a connection to the railroad. Steam trains have traveled through the mountains and canyons nearby for years and serve commercial and recreational purposes now. Durango has a variety of attractions in town or nearby, including Mesa Verde National Park and San Juan National Forest. Explore the variety of museums during the day and take part in the vibrant nightlife.
Salida
A great mountain town for outdoor activities is Salida. The Arkansas River runs through the town and is the heartbeat of the town as many locals partake in water sports and festivals to utilize the river's potential. Notably, FIBArk is America's oldest whitewater festival occurring every June. The festival hosts land and water events and races for a whole weekend of activities. Aside from the festivals, Salida is known for its mountain views and quaint town appeal.
National Parks & National Monuments
Western Colorado is home to some amazing scenery and natural environments. You can find peaks climbing to over 14,000 feet, deep canyons carved out by powerful rivers, and prehistoric homes to ancient American tribes and dinosaurs. You can find highlights for the best things to do in Western Colorado National Parks and Monuments.
Mesa Verde National Park
Located in Southwest Colorado, Mesa Verde National Park includes canyon hiking trails, exhibits on ancient Native American culture, rock carvings, and the famous Cliff Palace. As a UNESCO World Heritage site, Mesa Verde NP takes you on a tour of the lifestyle of the ancestral Puebloans who lived in the four-corners region of the United States.
Black Canyon of the Gunnison National Park
The Black Canyon of the Gunnison National Park displays the power of the Gunnison River, which has carved out this almost 3,000-foot-deep canyon. Enjoy camping, hiking, or driving in or around the canyon to take in the full beauty and jaw-dropping views. Stay in the neighboring towns of Montrose or Gunnison to make the most out of your time in Western Colorado.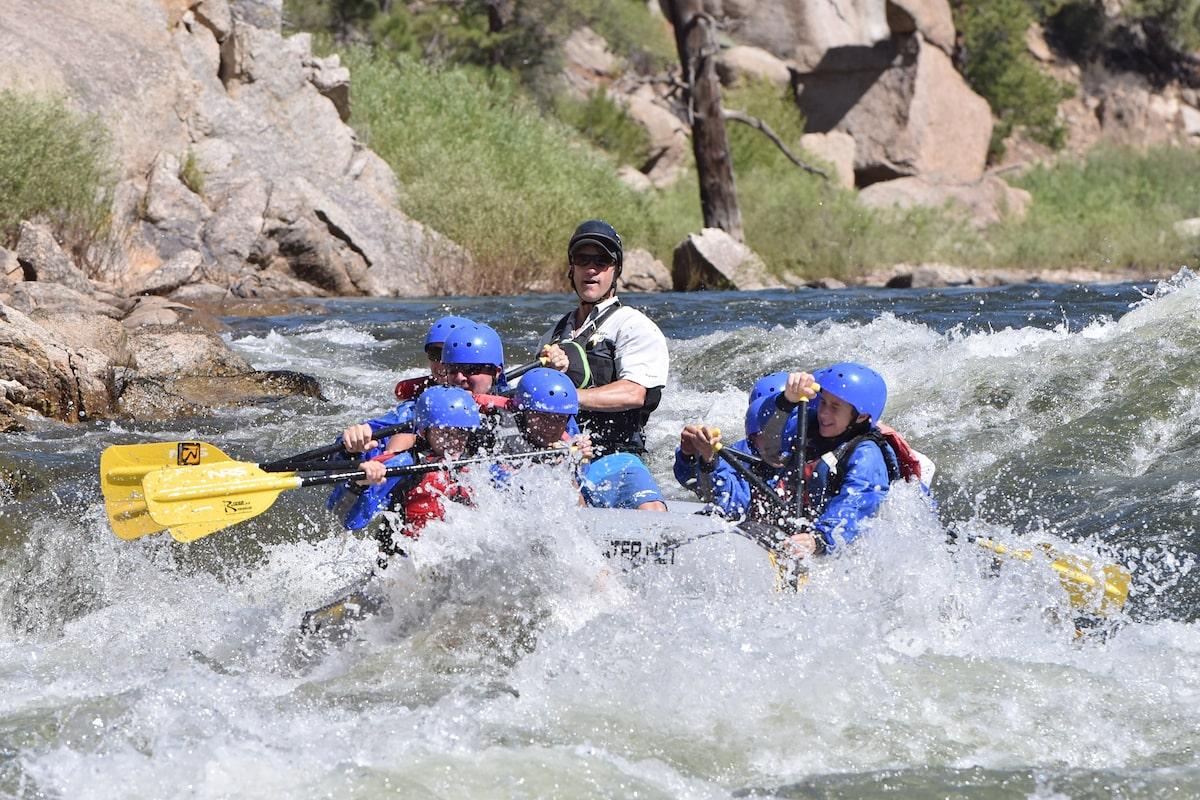 Colorado National Monument
Near the town of Grand Junction sits Colorado National Monument. You can find this National Monument on the Colorado Plateau, a desert region with sandstone formations and dramatic canyons. There are various hiking and biking trails to get a more personal look at all the monument has to offer, as well as a scenic road that takes you along the edge of the monument.
Dinosaur National Monument
Along the border of Western Colorado and Utah is Dinosaur National Monument. For all dinosaur enthusiasts, this must be added to the bucket list. The over 200,000 acres have contributed large amounts of evidence of the prehistoric animal, along with a museum that shows off over 1,500 fossils from the late Jurassic period. There are also great camping, hiking, and rafting areas in and around the canyons.
Scenic Drives
If you're looking to pack in as many views as possible, hop in a 4WD vehicle to explore Western Colorado. The Rocky Mountains cover most of the state and present draw-dropping sights like towering peaks, mountain lakes, impressive geological formations, rivers, and so much more. Driving is a great way to access hard-to-reach points that may be more physically demanding while also making the most out of a short amount of time.
Million Dollar Highway
You can find this 25-mile drive between the towns of Silverton and Ouray along U.S. 550. It is part of the San Juan Skyway between the states of New Mexico and Colorado that offers spectacular views of the towering San Juan Mountains. This road is not for the faint of heart, there are no guard rails and many switchbacks along this mountain road with a steep cliff on one side and sheer rock on the other.
Plan your trip accordingly if you are going to drive this road as weather and road conditions are taken very seriously and can close the road at a moment's notice. You will find endless breathtaking views during the drive between two great mountain towns.
I-70
I-70 is a road known to every Colorado resident, either you love it for its views or hate it for its traffic. Regardless, I-70 is one of the best ways to quickly traverse the state from East to West and grants access to great towns and mountain destinations. In Western Colorado, I-70 will be less busy than its eastern portion closer to Denver and presents dramatic views as you cut through the Rocky Mountains, going over, around, or through.
Independence Pass
One of Western Colorado's most famous roads is Independence Pass, which is part of Highway 82, connecting Glenwood Springs to Twin Lakes. Along this road, you can find the towns of Carbondale, Basalt, Snowmass, and Aspen. You'll drive across the Continental Divide and soar to an altitude of just over 12,000 feet in the Sawatch Range of the Rocky Mountains. There are many great trailheads along the road for those willing to trek at higher altitudes along with shocking views of the surrounding mountains. Plan your trip accordingly as the road is subject to weather closures and is not open year-round.
Hot Springs
Due to the unique location and environments in Western Colorado, there are some great opportunities to relax at luxury and affordable resorts. Many hot springs run warm, mineral-rich, water into pools for locals or travelers to enjoy. You can visit in the summer or winter to take advantage of this natural resource and its relaxing properties.
Iron Mountain
In Glenwood Springs, you'll find Iron Mountain hot springs with water temperatures over 100 degrees Fahrenheit. You can visit at any time of the year, allowing you to stay warm during the colder winter months. The resort boasts 16 geothermal pools, jetted spas, and freshwater pools for everyone to enjoy. There are 14 minerals in the waters at Iron Mountain, some of which, like iron and sulfate, are known for their relaxing qualities.
Ouray Hot Springs
Ouray Hot Springs has almost one million gallons of hot springs water across three pools. The temperatures range from 80 to 105 degrees Fahrenheit. Among the minerals are iron, manganese, zinc, fluoride, potassium, and more, with the notable absence of sulfur, meaning there is no rotten egg smell like other hot springs. These hot springs have a great history, being utilized by the Ute Native American tribe. The town and hot springs are nestled between staggering peaks reaching over 13,000 feet to provide a great relaxing atmosphere.
Outdoor Activities
For any outdoor enthusiast, Western Colorado has something for everyone. There are easy hiking trails to highlight the dramatic Rocky Mountains, to steep, technical, routes that give a much more personal look at the mountains. Powerful rivers rush by many of the towns, bringing life but also activities of kayaking, rafting, tubing, and more. Any time of year is perfect too, the warmer months provide great hiking and biking opportunities, while the colder months grant access to some of the best skiing in the world. Make the most out of your time in college at one of the top colleges for outdoor enthusiasts right in Western Colorado.
Hiking
There are almost endless trails to explore and conquer in Western Colorado. Hike the ski slopes of famous Western Colorado towns in the summer with a relaxing ride down on one of the chairlifts or test your physical ability against any of the giant mountains in the region. There are serene lakes with backgrounds of sheer peaks and opportunities to observe the wildlife in their natural habitats. Conduct some research to find what suits your hiking aspirations and abilities.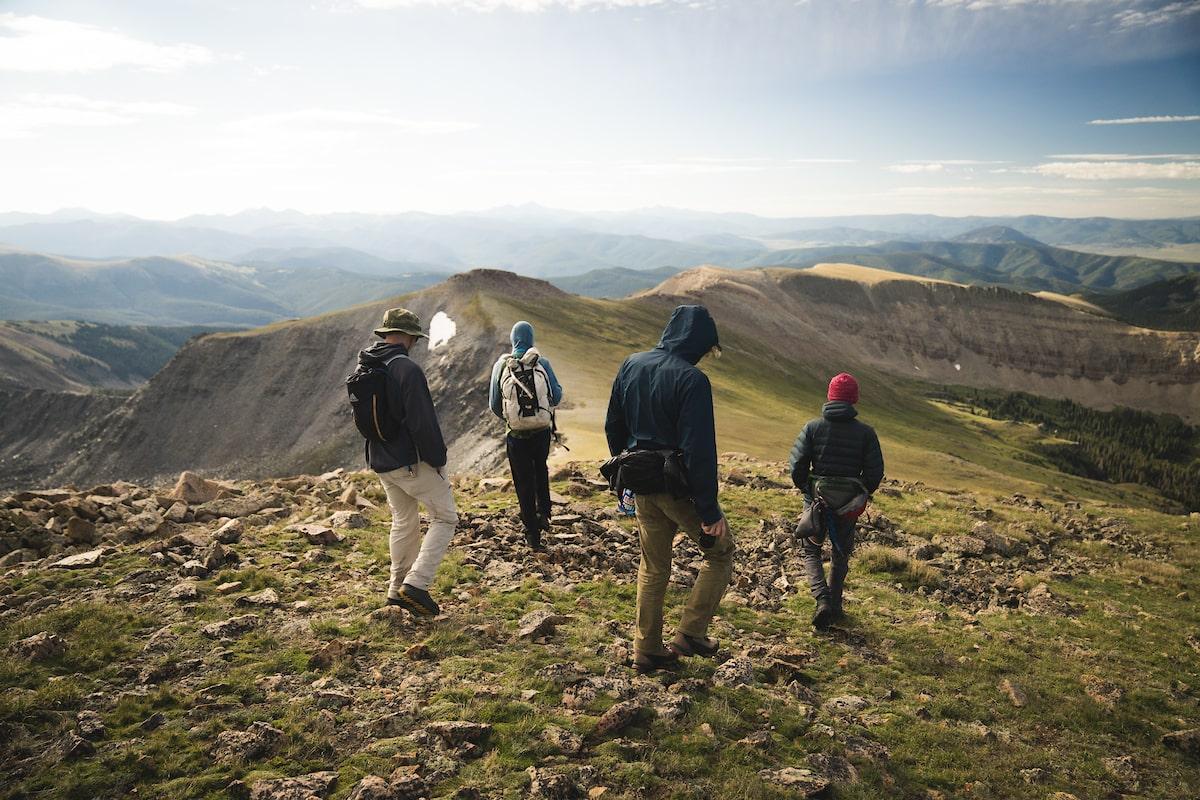 Biking
Western Colorado has some of the best mountain biking in the state. You can find runs that are great for beginners or rocky and technical trails to test all your biking skills. One trail that has something for everyone is the Colorado Trail, a 534-mile trail that rides along some of the highest points in the state and cuts through dense forests. You can find intense trails to get your adrenaline flowing or paved paths to ensure a relaxing day.
Skiing
Colorado is known for its world-class skiing in the winter months and is an ideal place for skiers looking to hone their skills. There are big resorts like Vail, Aspen, and Telluride along with smaller tucked-away ski areas like Crested Butte, Purgatory, Powderhorn, and so much more. Enjoy the Colorado snow and variety of terrain in Western Colorado during the ski season and learn about the history of skiing in the state. Western, one of the best colleges for skiing, is only a few miles away from Crested Butte in Gunnison. Enjoy world-class skiing while completing your educational aspirations at Western.
Rafting
Many rivers can be found in Western Colorado, which leads to some excellent rafting opportunities. Rafters can enjoy battling strong rapids and dodging obstacles in a plethora of rivers. Rapids range from casually floating down to powerful forces of nature eager to throw you out. Some of the most popular rivers are the Arkansas, Colorado, Animas, and Dolores.  Enjoy the impressive views through carved-out canyons and surrounding mountains.
And So Much More: Best Things to Do in Western Colorado
These were only a few options for outdoor activities in Western Colorado. There is something for everyone to enjoy the landscape and scenery west of the Continental Divide. Find climbing, hiking, biking, swimming, skiing, and any other possibilities that await you in Western Colorado.
Enjoy the Best Things to Do in Western Colorado
Western Colorado offers activities and memories for everyone, from the mountain daredevils to those seeking to relax and recover in the many hot springs. There are many hidden gems in and around the Western Colorado mountain towns, learn more about the best mountain towns in Colorado. There is a stunning beauty to all of Colorado and especially in Western Colorado, this list will help you plan your trip and be able to experience some unforgettable memories.
Western is Here for you to Explore
Western is located in the mountain town of Gunnison and challenges students academically and pushes them to find new adventures. If you're looking to schedule a visit, be reminded of the best questions to ask when visiting colleges. Gunnison is a great place to be during the Fall and Spring semesters, Western also offers Winter and Summer courses for college students to make the most out of all the activities and mountain sports.
Apply to Western today.