Located in the heart of the Rocky Mountains, Western Colorado University delivers career preparation, engineering, computer and other sciences and a liberal arts curriculum to 2,900 intellectually adventurous students. Here, students can explore their field of study, gain leadership experience and discover extraordinary adventure in western Colorado.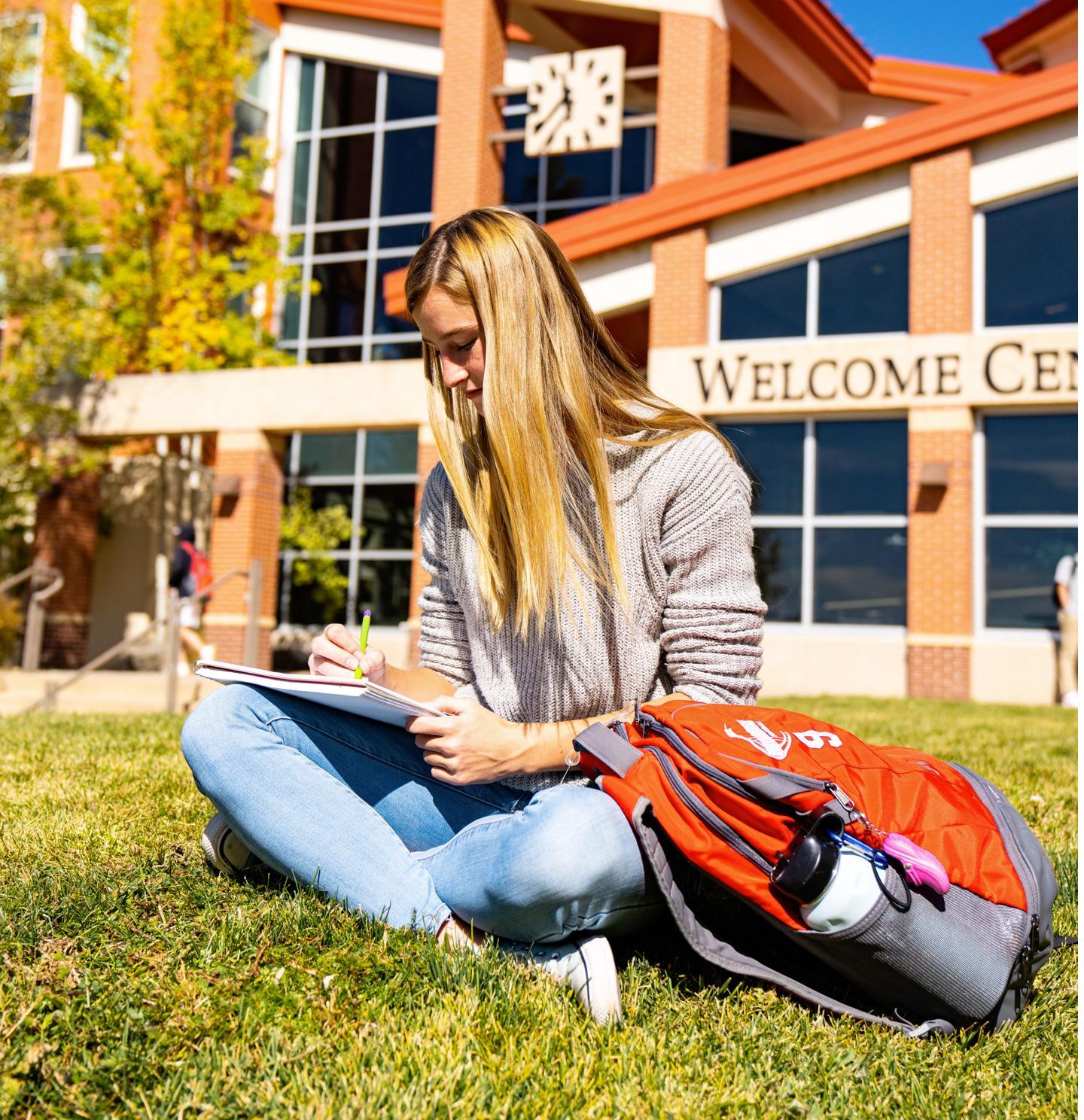 Dedicated to education, enriched by our community.
Western Colorado University promotes intellectual maturity and personal growth in its students and prepares them to assume constructive roles in local, national and global communities. Western's distinctive character emerges from its unity among academic and professional disciplines, high standards of scholarship, and a unique environment in the mountains of western Colorado.
Discover tomorrow's leaders
Western programs combine academic rigor with personal development, so students have the skills to succeed as professionals in their field of study.
Western's size and setting promotes exceptional educational experiences.
Our university's small size and unique setting ensures students receive personalized attention, gain hands-on experience and become better leaders. We are proud to serve our state and country by preparing our students to make meaningful contributions in Colorado and beyond. From cybersecurity experts to social workers and teachers, Western graduates become preeminent leaders in their fields.
The following statistics reflect the most recent stable data compiled by the institution encompassing retention, graduation rates, institutional research, common data sets, student outcomes, and student achievements. For more information, visit Western's profile on the National Center for Education Statistics website.
Annual Report
---
Accreditation Information
Western Colorado University is accredited by the Higher Learning Commission.
For more information, please go to Higher Learning Commission's website at https://www.hlcommission.org/. The Higher Learning Commission may be contacted at 230 LaSalle Street, Suite 7-500, Chicago, Illinois 60604, or 312.263.0456.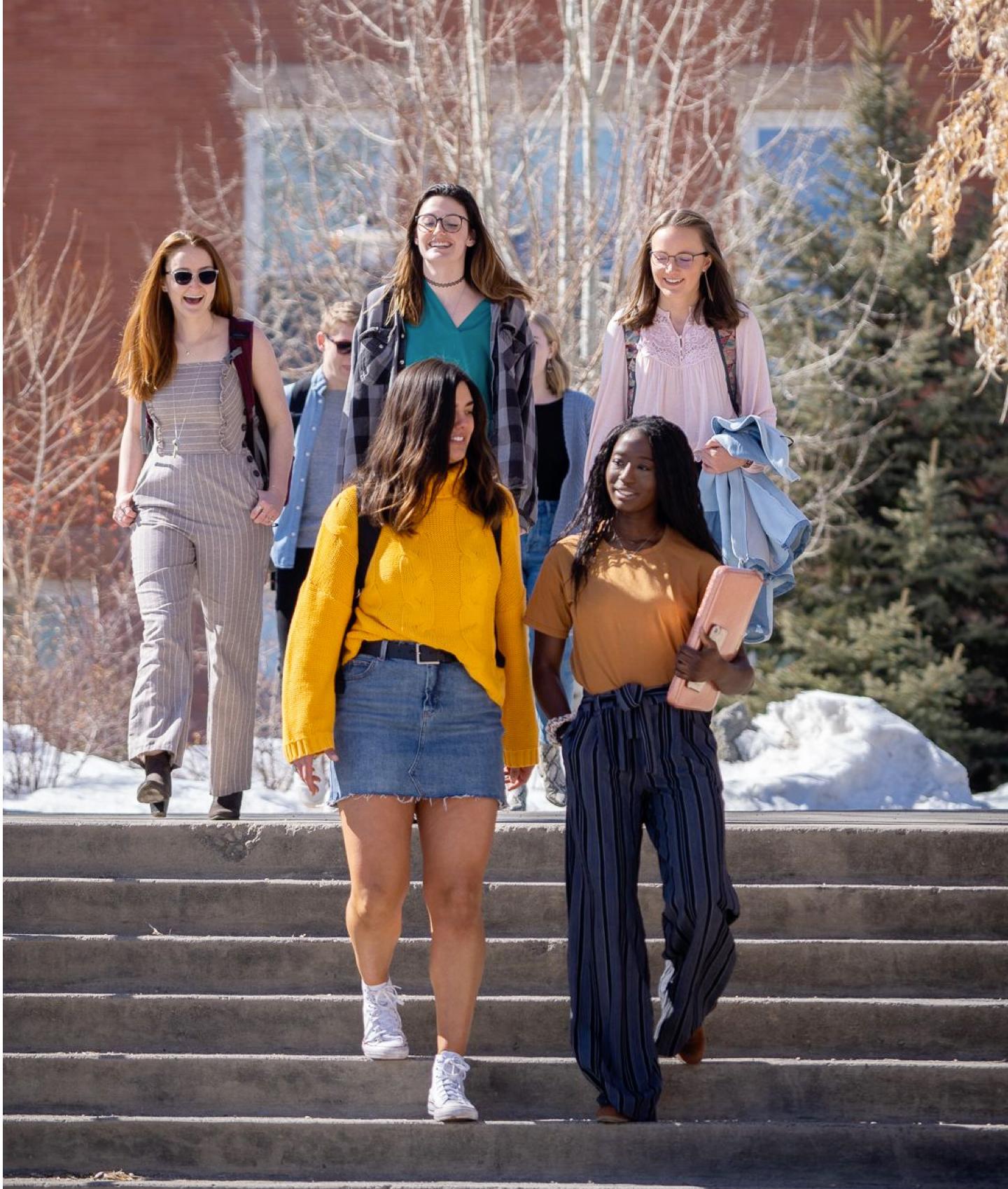 Learning through diverse experiences and perspectives.
We know people of different backgrounds bring various experiences and perspectives to the classroom and community. Through ongoing education, attention to cultural differences and a focus on social and intellectual growth, we strive to provide a healthy and supportive academic environment for all students, faculty and staff.
Learn More
A focus on our values
Diversity is a core value at Western Colorado University, as it's central to education and growth.
Western's Statement on Diversity and Inclusion
"Western Colorado University takes a firm and unyielding stance in support of diversity, inclusivity, scientific inquiry and creative expression. We believe these principles are necessary for the free and open inquiry that defines our role as a public institution in a democratic society. We believe that these principles are a moral imperative requiring constant vigilance and a firm stance against actions motivated by hate or intimidation. The university welcomes people of color, people with disabilities, people of all genders and orientations, people of all religious preferences, immigrants and refugees regardless of national origin or ethnicity and other underrepresented communities regardless of socioeconomic class. We actively seek to build a civil and respectful culture which affirms these principles in all that we do."
The Board of Trustees endorsed the above Statement on Diversity and Inclusion authored and adopted by the Faculty Senate.
Learn More