Western Colorado University is located within the heart of the Rocky Mountains in Gunnison, Colorado and is considered among the best colleges for skiing. Our campus is located right near incredible skiing resorts and trails, such as the Crested Butte Mountain Resort. For those interested in participating in colleges with Nordic skiing clubs, or just want to try skiing out for the first time, Western is a perfect choice for your college career. Thanks to our close location to endless trails and our award-winning skiing teams, incredible opportunities await you right in your backyard.
Hoping to find the best colleges for skiing? Or maybe you just want to find a place just as adventurous as you are, with countless mountain sports options at your fingertips. Western strongly believes in the importance of enjoying all the outdoor sports that our beautiful location has to offer. Below, we'll discuss why Western is an excellent choice for any college student who wants a great education and why it's among the best colleges for Nordic skiing, as well as Freeride, Alpine, and Ski Mountaineering. From multiple skiing teams to incredible slopes nearby to explore, our university is second to none. Here's why we are one of the best colleges for skiing.
Finding Colleges with Nordic Ski Clubs
If you love skiing, be sure to check out Western's Nordic skiing team. There are multiple groups for you to join within the team, depending on your skill level. Thanks to our Mountain Sports program, you can take advantage of excellent training, coaching, and competition programs. This team and its students also have access to many traveling opportunities and incredible local ski trails.
As one of the best colleges for Nordic skiing, our program includes large-scale training, as well as many opportunities to compete with other Nordic skiing colleges and travel. For example, our Nordic skiing team competes in anywhere between 10 and 15 races throughout the states of Colorado, Montana, Utah, and Wyoming. Our team has even competed with Team USA at the World University Games in previous years. In fact, just last year Western's Nordic skiers headed to the International Collegiate Games.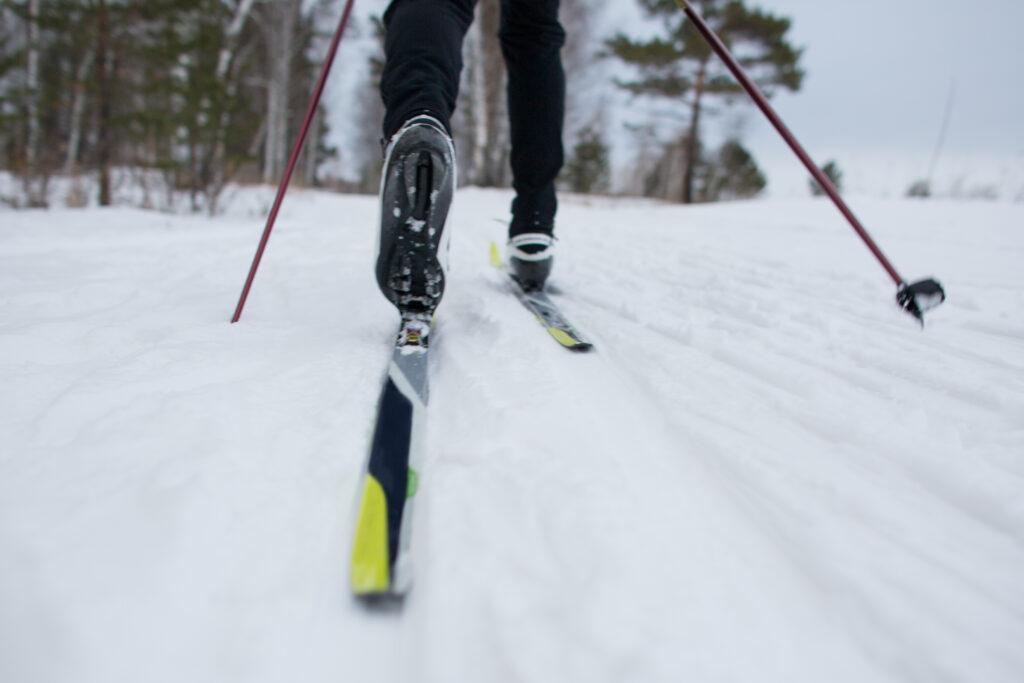 Top Opportunities at Nordic Skiing Colleges
If you're hoping to join a the best colleges for skiing that is serious about the sport, Gunnison is the place to be. Western has even more opportunities for you to expand your skills and get exposed to high-level competition through the Nordic ski team. Because of our winning coaches and proximity to the best mountains in the country, Western is considered one of the best colleges for Nordic skiing. If you're curious about the specifics of the training, here are more details:
Dryland Season

September – October

Weekly roller-ski sessions, trail running, and strength training.
On-Snow Training

November – End of Season

Six to eight training sessions per week on the groomed trails in Gunnison Valley.
As a student at Western, you will not only be challenged mentally through our education program, but, with our Nordic skiing team, you will also be challenged physically with high-demand skiing. The work is well worth it, though, thanks to the lifelong friendships and memories created through participating. If you're hoping to find a college that can give you the camaraderie found in a competitive college team, consider applying to Western. We're one of the best colleges for Nordic skiing.
Participate in Our Alpine Skiing Team
Western also has a talented Alpine skiing team that has been a strong competitor in the Rocky Mountain Conference of the United States Collegiate Ski & Snowboard Association. We even have a partnership with Crested Butte Mountain Resort, only thirty miles away from campus. It's the perfect place to train for both our slalom and giant slalom teams.
Call the Rocky Mountains Your Home
Because Western is based in Gunnison, there are hundreds upon hundreds of trails and mountains to ski down just a short drive or bus ride away. There is something available for every type of skier, from the more advanced to the beginner. We recommend everyone does some research before heading out, but you won't be disappointed.
Western also orchestrates campus skiing days, with free bus rides from campus to Crested Butte Mountain Resort. That means one of the most fantastic skiing destinations in the country is at your doorstep. Countless trails filled with fantastic snow and challenging routes are at your disposal. Whether you choose to train with our ski teams or just want to go out and adventure on your own, anything is possible.
Don't Just Stop at Skiing, Explore Other Year-Round Mountain Sports
Thanks to our close location to the fantastic mountains and nearby nature parks and trails, our campus and student body have an amazing selection of outdoor adventure sports at their fingertips. Not only do we have Nordic and Alpine skiing group as we discussed earlier, but we also have other teams such as Mountain Biking, Ski Mountaineering, and Trail Running.
That means countless outdoor adventures for those with a passion for alpine experiences. Whether you want to snowboard, hike, bike, run, or ski, we've got plenty of options for you. If you've been wanting to dabble in other outdoor activities or are serious about expanding your winter sports skills, Western is the perfect place to do so.
Not only will you get to grow your skiing skills and knowledge, you can also strengthen your body and mind through other sports. Mountain biking is an incredible option for those looking for something just as thrilling as skiing. Or if you're hoping to spend more time in more snow, consider the ski mountaineering program, where you can ski and climb in the snow. It's the only college program that provides structured support and coaching for this discipline.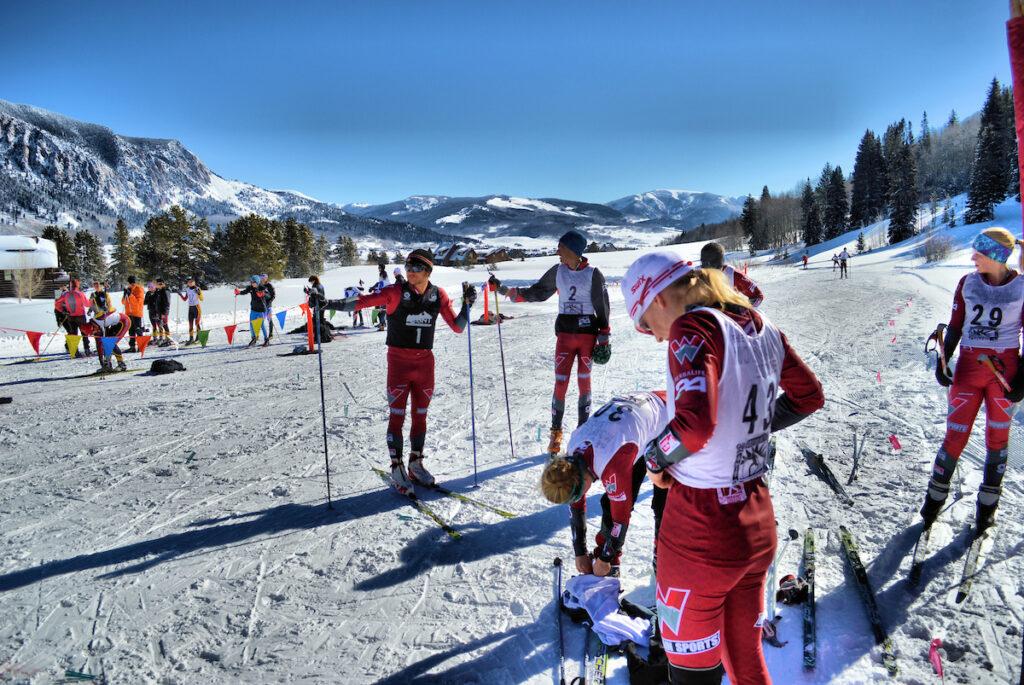 Want to Be a Part of The Best Colleges for Skiing? Apply to Western Today
Western is proud to be a part of the skiing community as one of the best colleges for skiing. Our proximity to gorgeous mountains with perfect skiing conditions attracts all kinds of students far and wide. Plus, our competitive skiing team allows students to grow in their skills and find a group of similarly skilled people to compete with. If you are hoping to find one of the best colleges for Nordic skiing that not only caters to your educational needs but also provides an excellent place to pursue your outdoor hobbies, consider applying to Western Colorado University and checking out our mountain sports teams today.