When it comes to finding the right college, many nature lovers seek out the top colleges for outdoor enthusiasts. Western Colorado University has plenty of great outdoor programs, clubs, and activities that bring students close to nature where they can explore the gorgeous ecosystems within the region. Western is located in Gunnison, a Colorado mountain town in the heart of the Rockies that has some of the most amazing natural beauty in the United States. Right off-campus, outdoor enthusiasts can access everything they need to learn more about their passion and experience extraordinary adventure.
Departments, Programs, and Colleges for Outdoor Enthusiasts
There are several academic programs at Western that bring students out of the classroom and into the outdoors. As one of the leading experiential learning universities, there is a strong focus on hands-on learning experiences – especially when it comes to some of the more nature-focused programs in the Recreation, Exercise & Sport Science (RESS), Environment & Sustainability, and Natural & Environmental Sciences departments. See some popular majors below.
Outdoor Leadership
The Outdoor Leadership emphasis leads students in numerous outdoor expeditions throughout the program. Diving into the various seasonal and conditional phases of nature, courses cover land, water, and snow-based subject matter. Beyond learning about how to navigate and teach the different elements of outdoor leadership, you also earn a Wilderness First Responder certification, equipping you to appropriately handle many different kinds of outdoor emergencies.
Most of these lessons take place outside of the classroom, and in the beautiful natural areas surrounding Western's campus and beyond. With access to the natural beauty and diverse ecosystems in the Rockies, student can learn about the different flora and fauna, and how to facilitate nature programming where that knowledge can be shared and passed on.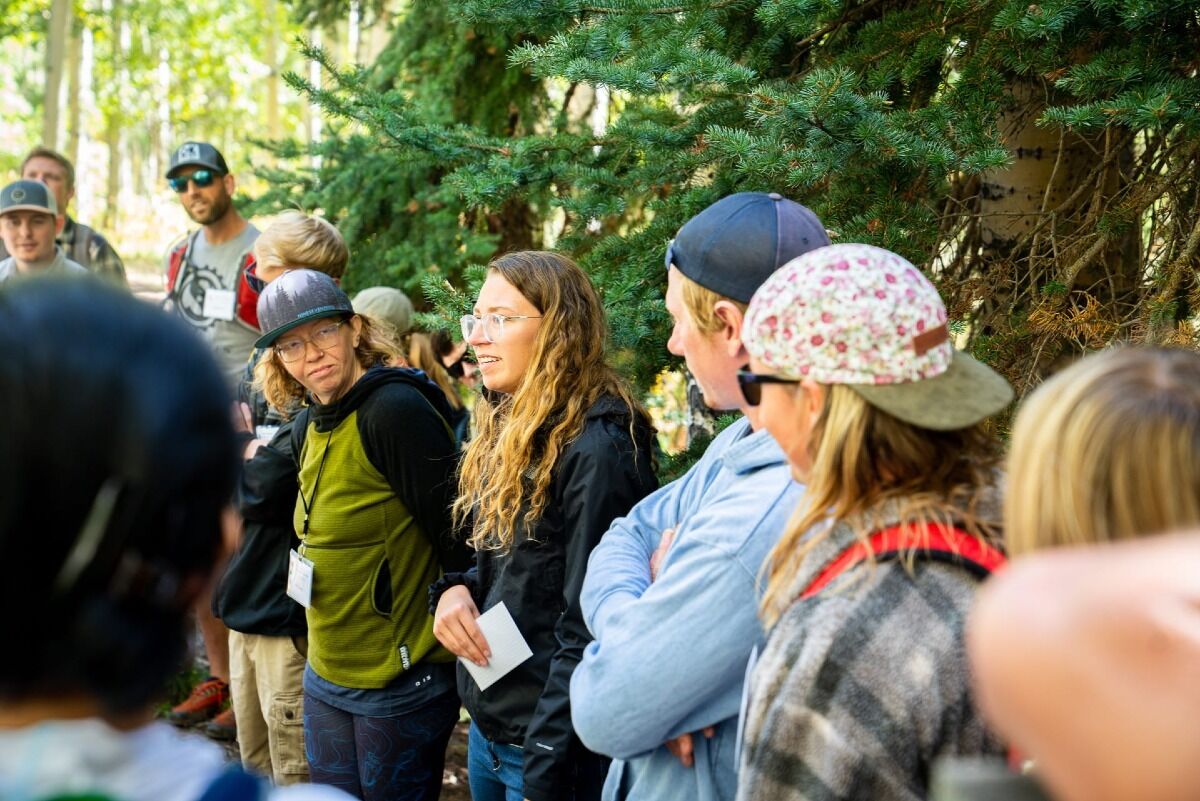 Outdoor Environmental Education
If your dream is to teach others about nature, the Outdoor Environmental Education program is probably the perfect choice. Western has six wilderness areas surrounding campus, providing a wide range of ecosystems like deep forests, rocky alpine crags, rivers, and more. With so much to explore, students learn about all kinds of plants, animals, utilities, and natural histories within these environments. As part of your major, you can embark on an Advanced Leadership Expedition, where students hone leadership skills by traveling to developing nations and completing an environmentally focused project. Several courses also require exploring into the backcountry of Colorado, spending multiple days immersed in the outdoors.
Recreation & Outdoor Education
The Recreation & Outdoor Education program delivers outdoor adventures you will never forget. Recreation & Outdoor Education majors learn valuable information experientially, exploring the Rocky Mountains and learning how to properly teach others about the amazing activities, ecosystems, and interpersonal skills that can be gained by bringing people into the outdoors. Based in western Colorado, a hub for the billion-dollar outdoor industry, students learn the skills, and the many opportunities that come with this dynamic major.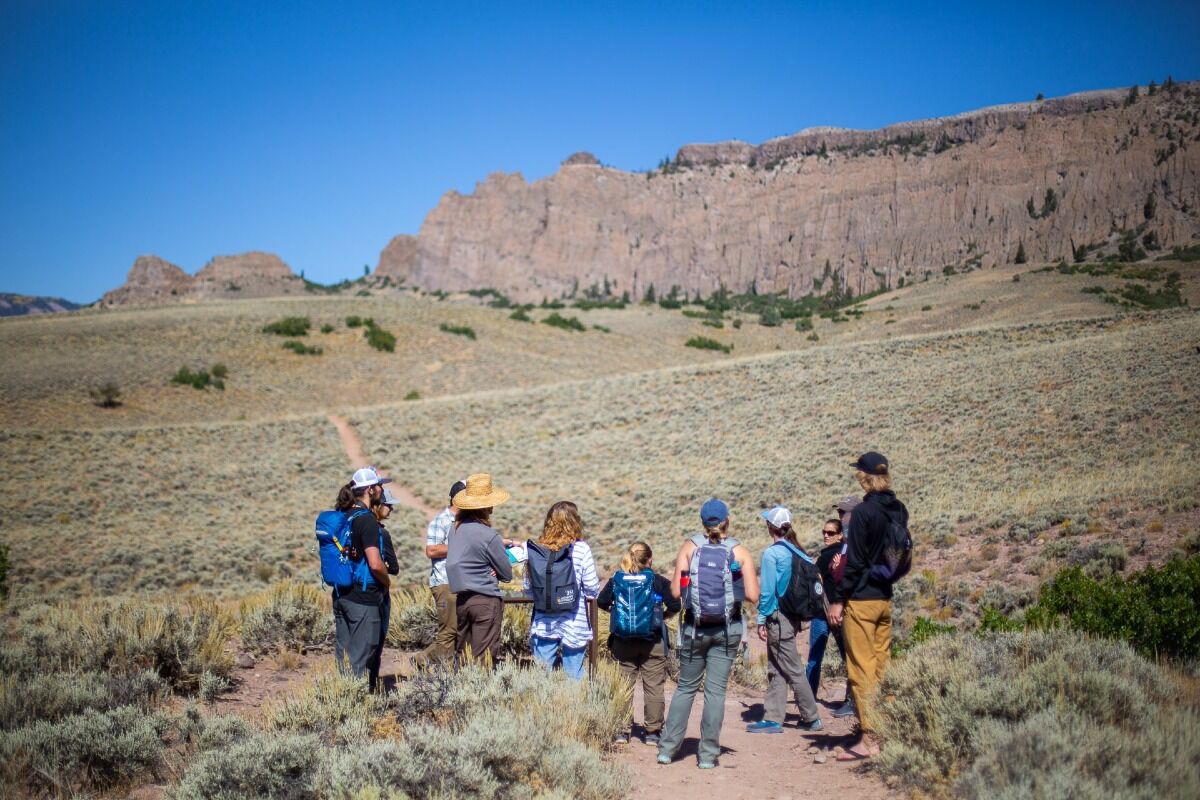 Master in Environmental Management (MEM)
The Master in Environmental Management (MEM) major is a master's program focused on teaching the skills to manage environmental organizations, public lands agencies, and communities in their transition to sustainable solutions. Within this major, the nature surrounding Western acts as a living laboratory, where students can learn about the immense value of different plant and animal species.
Not only do students learn about the complex interactions between people, climate, and ecological systems, but they also uncover how to translate that knowledge to evaluate information about environmental issues and create meaningful solutions to these problems. As a professional in this field, you will likely communicate with various stakeholders to complete environmental projects. Western's professors will help you build the skills to navigate these important interactions and become a leader capable of making real and meaningful change within the industry.
M.S. in Ecology
The Master of Science in Ecology is a graduate program within the Clark Family School of Environment and Sustainability. Like all of Western's environmentally focused programs, there is a strong emphasis on accessibility, social justice, and scientific relevance. As an Ecology student, you have the opportunity to explore public and private lands and learn skills and proficiencies to help protect and study them. Students become well-versed in the impact of climate change, and how to best bridge the information gaps at local, regional, and global levels.  As a graduate program, students get involved with comprehensive research to dive deep into these topics.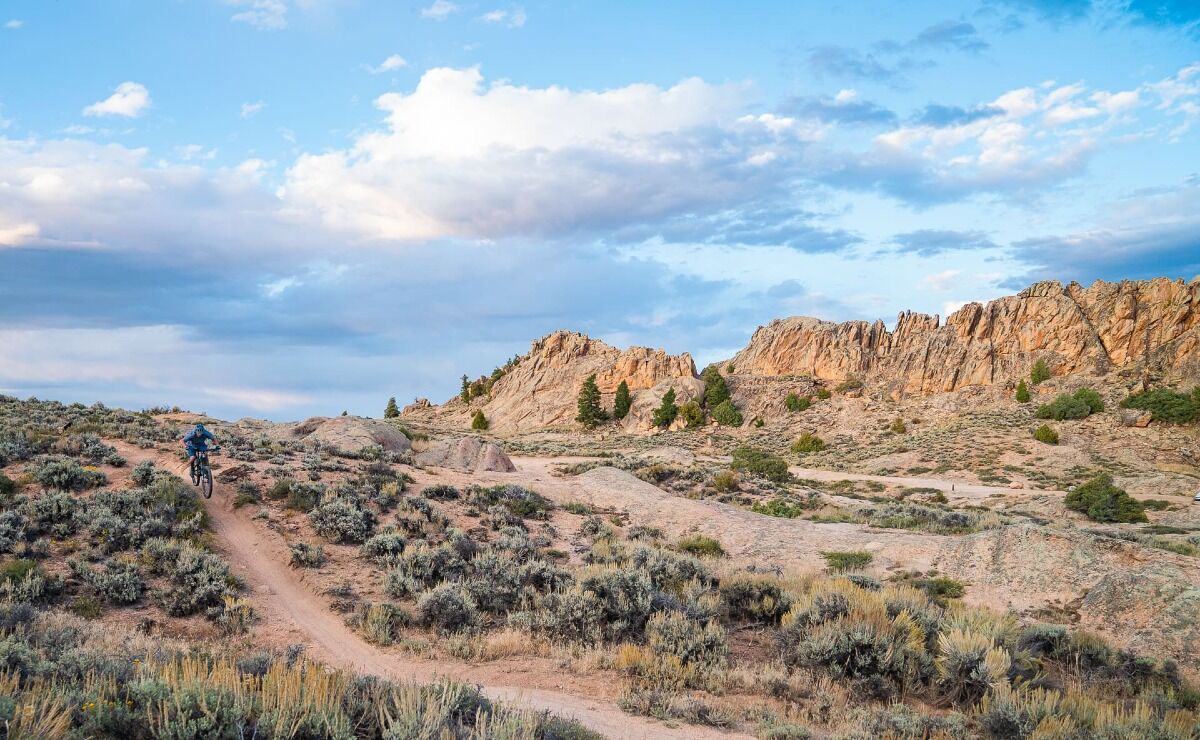 Off-Campus Adventure: Best Colleges for Outdoor Activities
If you are someone who loves the outdoors but doesn't necessarily want to make a career out of it, there is still a lot of value in attending one of the top colleges for outdoor enthusiasts. Western has a wide variety of majors, and many of the students within them spend their free time on the ski slopes throughout the winter or exploring the natural beauty of the Gunnison Valley year-round. Whether you want to join a club that suits your interests, get involved with a Rocky Mountain sports team, or just get outside on a weekend, Western is an amazing home-base to access amazing adventure.
Best Colleges for Outdoor Activities' Clubs and Teams
The best colleges for outdoor activities provide a variety of clubs and programs that get students with similar interests together to get outside. Some of the most popular Mountain Sports include Climbing, Trail Running, and Mountain Biking. That doesn't even touch on all the ski teams, like Alpine, Nordic, Ski Mountaineering, and Freeride (which includes both skiing and snowboarding). Western is right by some of the best skiing mountains in the country, so if you are interested in pursuing the sport, there are tons of opportunities to hit the slopes all winter.
Clubs and activities not only introduce student to new things to do outdoors, but also brings them together with other people who have similar interests, to make new friends and explore the area. If you are hoping to attend one of the best colleges for outdoor activities and want to find other people with the same love of nature, you can definitely do so at Western.
The Next Step: Attending Colleges for Outdoor Careers
The primary goal of all of Western's programs is to prepare students for careers that utilize skills formed by their major. All of the outdoor programs can be advanced through internship opportunities. Whether you are interested in exploring environmental agencies, or even Teacher's Assistant opportunities on-campus, it is a great idea to gain some job experience while attending school. Students can work with a counselor in Career Services to uncover all the career opportunities available through their major. They can also help you find career options within regions of the United States and around the world that are close to outdoor adventure.
Getting the Most from Top Colleges for Outdoor Enthusiasts
Getting the most out of top colleges for outdoor enthusiasts means not only looking into the many outdoor-focused majors, but also getting involved with the many outdoor activities offered on campus that get students outside and exploring the environment.
Visit the Top Colleges for Outdoor Enthusiasts
As one of the top colleges for outdoor enthusiasts, Western Colorado University has dynamic programs and resources that get students outside and experiencing the amazing nature in the Rocky Mountains. Schedule an appointment to visit Western today to see the campus and discover why so many nature-lovers choose to attend.
Interested in applying to one of these programs? See everything you need to start your application through the Admissions and Aid department.