Location is essential when selecting a university, especially for those passionate about being outdoors. While many universities take pride in offering unique outdoor opportunities, students often must drive several hours to reach these destinations. With academic success being a top priority when considering higher education, it may be difficult to balance studying with finding time to make these much-needed excursions.
However, students at Western Colorado University do not need to sacrifice their academic performance when pursuing their outdoor endeavors. The school is 7,700 feet above sea level in the heart of the Gunnison Valley, home to various outdoor recreational opportunities and some of the most beautiful and untouched landscapes in the country. Considering this nearby and expansive outdoor access, Western is truly one of the top colleges for outdoor enthusiasts.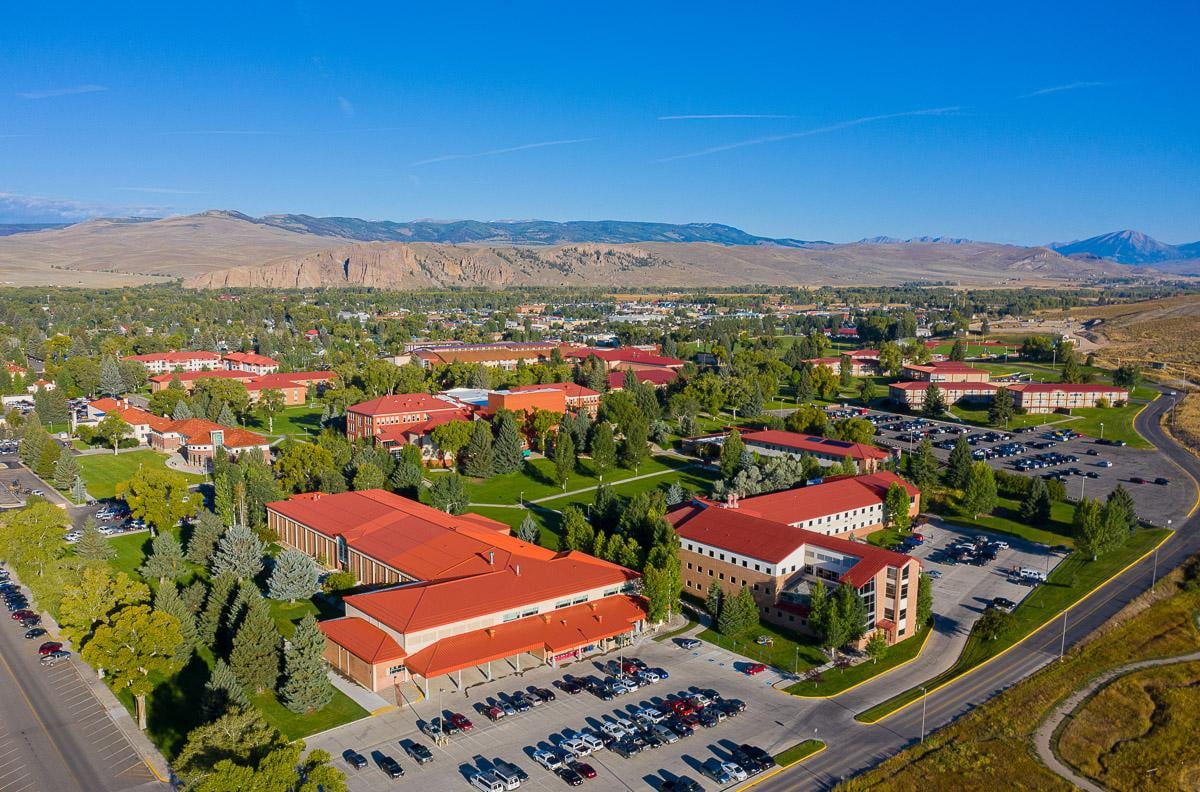 Exploring the Gunnison Valley
Western Colorado University rests in the small town of Gunnison, Colorado. The iconic crimson roofs pop against the sea of sagebrush that hugs the north side of campus. Fourteen thousand acres of this land is known as the Signal Peak Area and offers an elaborate trail system accessible from campus for hikers, trail runners, and mountain bikers to enjoy alike.
Five miles south of campus, students can access Hartman Rocks, a unique high desert environment known for its unusual granite rock formations and incredible Milky Way viewing. The area provides 45 miles of singletrack through both sagebrush and technical granite slabs, 50 campsites, and over 200 climbing routes, according to The Crag.
The renowned mountain town of Crested Butte is located less than 30 miles from Gunnison and a free bus system, including a stop on campus, operates almost every 30 minutes to link the two towns together. In the winter months, Crested Butte Ski Resort is home to some of the best skiing and snowboarding in the country with over 1,500 skiable acres, champagne powder, long groomers for beginners, and its legendary technical steeps for experts.Outdoor Leadership
Crested Butte is a haven for hikers, backpackers, trail runners, and mountain bikers in the summer and fall months. From alpine meadows blanketed with wildflowers, 360-degree views on mountain summits, expansive aspen forests, over 700 miles of multi-use singletrack trails, and alpine lakes, there is no shortage of adventure opportunities in this unique area.
The East River flows from Emerald Lake north of Crested Butte and links to the Taylor River in Almont, Colorado. The Taylor River then connects to the Gunnison River which finally feeds into Blue Mesa, Colorado's largest body of water. This intricate and proximate water system permits several opportunities for outdoor enthusiasts to whitewater raft, kayak, paddleboard, and fish.
A Backyard for Learning
With a campus surrounded by over two million acres of public land and five designated wilderness areas, Western offers a variety of niche academic programs that take advantage of the university's extensive outdoor access. From programs ranging from Wildlife & Conservation Biology to Recreation & Outdoor Education (ROE) to M.S. in Ecology and even an Outdoor Industry MBA, students often find themselves in an outdoor classroom gaining direct learning experience in the field.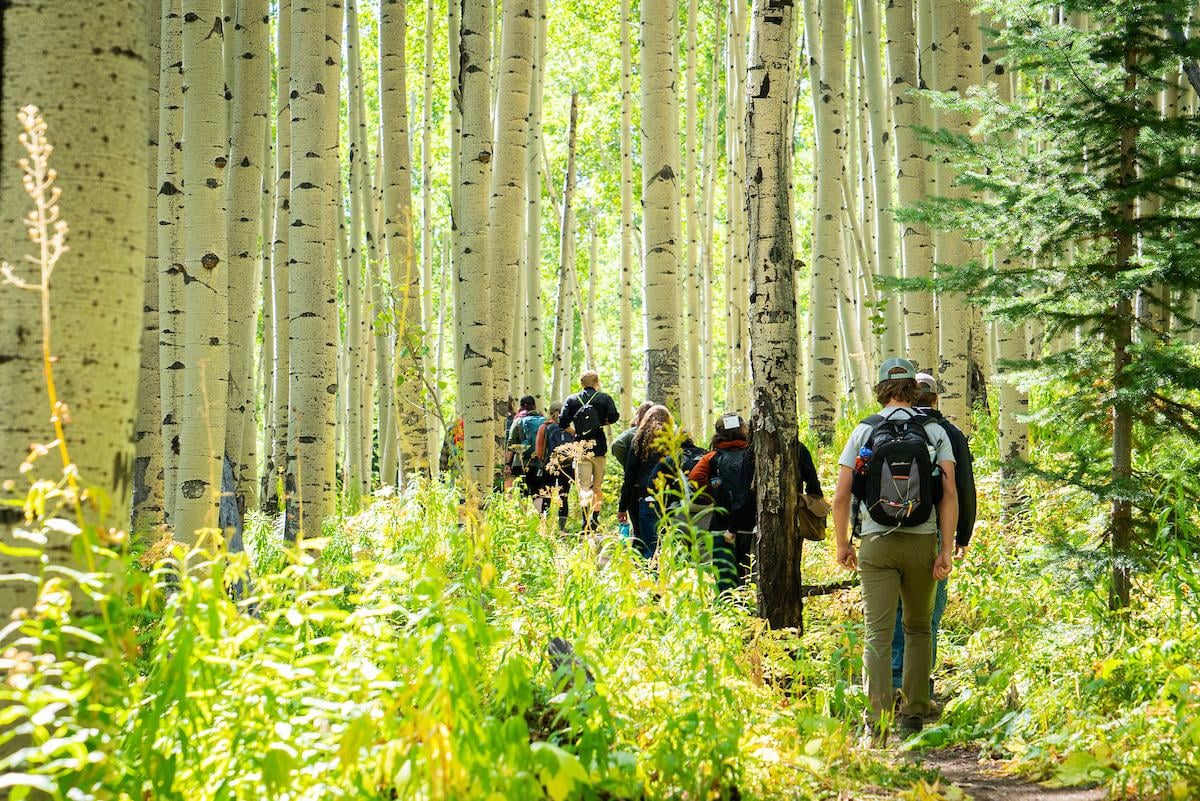 For example, in the wintertime, wildlife and conservation biology students get the opportunity to snowshoe to Gothic, Colorado, and spend two nights at the Rocky Mountain Biological Laboratory to observe mammal footprints in the snow. ROE majors are required to embark on four field-based courses each specializing in land, water, or snow. Students have gone whitewater rafting, backcountry skiing, backpacking, mountain biking, and even ice climbing on these multi-day courses.
Mountain Sports: A Unique Athletic Experience
While Western provides NCAA Division II athletics, club sports, and intramural sports, the university also offers seven Mountain Sports teams that guarantee a college experience like no other. Outdoor enthusiasts may join the alpine skiing, climbing, mountain biking, freeride skiing and snowboarding, Nordic skiing, trail running, and ski mountaineering teams to take their outdoor activity of choice to the next level. Similar to Western's academics, the Mountain Sports program utilizes the surrounding area for athletes to hone their sports of choice. Trail runners and mountain bikers will take advantage of the vast trail system in the Gunnison Valley while the skiing and snowboarding athletes will practice regularly at Crested Butte Ski Resort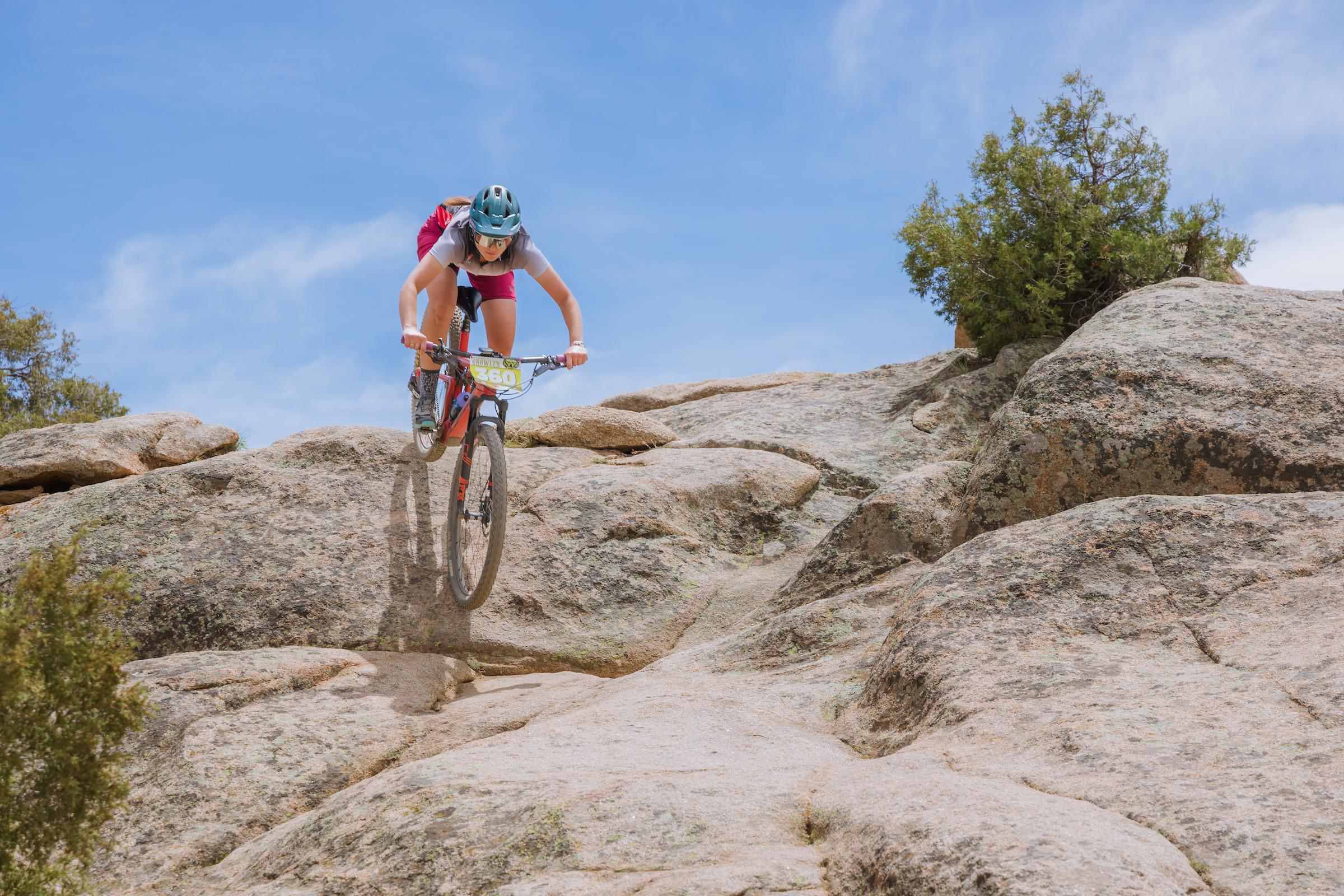 The Mountain Sports program also grants athletes the unique opportunity to travel all over the country and sometimes even out of the country to compete at an affordable cost. Last winter, the freeride ski and snowboard team flew to Juneau, Alaska for a Freeride World Qualifier competition at Eaglecrest Ski Area. The trail running team recently sent a few athletes to represent Western in the Adidas Infinite Trails Race in Bad Gastein, Austria.
A Place for Outdoor Enthusiasts to Call Home
From the beauty in the Gunnison Valley to outdoor-specific academics and sports programs, Western Colorado University is undoubtedly one of the top colleges for outdoor enthusiasts. Come see this gorgeous campus and surrounding area yourself by scheduling a visit today!