Western Board of Trustees announce Brad Baca to be 14th President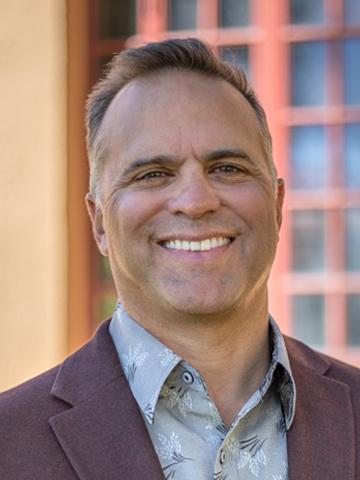 The Board of Trustees of Western Colorado University proudly announces it has selected William Bradley (Brad) Baca, M.A., to be Western's 14th president beginning July 1, 2022. Baca is currently the Executive Vice President and Chief Operating Officer at Western and previously served as the university's interim president in 2013.
"We are grateful that Brad accepted the position as he has in-depth experience and understanding of Colorado higher education, which he consistently uses to the betterment of the University. Moreover, his passion and commitment to Western cannot be rivaled," said Pamela Shaddock, Chair of Western's Board of Trustees.
Baca's selection is the result of a nationwide search led by James Pribyl, Chair of the Presidential Search Committee. Pribyl and 10 other committee members from the board, faculty, staff, students, and community at large worked with AGB Search to identify a pool of highly qualified and diverse candidates. Baca emerged as the best candidate to lead the university forward with the input of members of the campus and Gunnison Valley communities.
"Brad has an outstanding resume and a long history of service to Western, and he is well known and respected throughout the state," said Pribyl. "Throughout the selection process, Brad conveyed his deep commitment to the Western community and the wellbeing of students, faculty, and staff."
During his tenure, Baca has been instrumental in re-establishing Western's financial stability. He has guided Western's finances as the university's education and general fund went from a negative balance to more than $14 million in reserves. He has also overseen more than $128 million in construction and maintenance projects on campus, including the renovation of academic buildings, the construction of the University Center, and much more.
Before joining Western, Baca served more than three years as director of budgets for the Colorado Community College System. He also served as a budget and policy analyst on the staff of former Colorado Gov. Roy Romer.
Baca is a Colorado native and a first-generation college student of Hispanic descent. He holds a B.A. degree in Government from Dartmouth College in Hanover, N.H. He also earned an M.A. in Public Policy from the University of Colorado-Boulder. He has built lasting relationships with Colorado lawmakers and with colleagues in higher education through his membership and service with a number of organizations and boards and serves as the current President of the Western Association of College and University Business Officers (WACUBO).
Take the Next Step
Apply to Western
Apply to Western
We understand that applying to a university can be daunting, which is why we make our admission process as simple and straightforward as possible. Learn more about applying to your program of choice at Western.
Visit Western
Visit Western
The best way to find out what makes Western such a special place is to experience it for yourself. Our student-led tours give you an insider's perspective on everything from academics to student life.
Alumni Community
Alumni Community
We keep the Mountaineer spirit going strong within our alumni community. Whether getting together with friends at an annual event, making a donation or mentoring a student, graduates continue to play an important role in the Western community.