A Ski Mountaineering program unlike any other in the U.S.
Members of the Ski Mountaineering Team find organized training, coaching, travel, competition and endless winter mountains within the Mountain Sports program at Western Colorado University.
When it comes to location, Western is the ideal spot for ski mountaineering (Skimo) athletes. Campus is nestled right between Monarch Ski Area and Crested Butte Mountain Resort, and the Gunnison Valley is known for world-class backcountry skiing. Skimo, a rapidly growing sport that will soon make its Olympic debut, incorporates both uphill and downhill skiing in an incredibly adventurous and gritty race format.
Unlike any other program in the U.S, Western's skimo team trains and competes on the national level with opportunities to compete internationally as well. Head coach Cam Smith, an elite skimo athlete himself, provides structure and support for skimo athletes to foster individual growth and learning for each athlete. The team has scheduled training throughout the week and travels to a variety of races, with both partner and individual competitions, throughout the winter. Many top athletes in trail running or mountain biking find skimo to be the perfect transition during the winter time to continue chasing athletic and personal goals. If you are a winter endurance fanatic looking to dabble in the race scene or are an experienced skimo athlete looking to step up to the next level, Western's skimo team will provide an epic environment for growth!
---
Dues: $400
Covers: Coaching, travel, food and race registrations.
Doesn't Cover: Equipment and ski passes.
Schedule: Dryland training begins in the first week of October and on-snow practice begins mid-November. Competitions start in December and run through early April.
Practice: Two-three weekdays and Saturdays
Register
Coaching Staff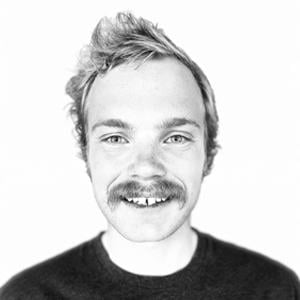 Jacob Dewey
Jacob Dewey is the head coach of the Skimo Team here at Western Colorado University. Jacob raced for Western during his undergraduate career and is currently a member of the Senior Men's National Team. When he is not skiing or coaching, Jacob enjoys running and listening to music.