Visitor Internet Access
Visitors to campus can get temporary access (five days) to the internet by connecting to the Western-Visitors wireless network. If you are unable to connect to Western-Visitors after self-registering, please stop by IT Services (Taylor Hall 125) Monday-Friday 8 a.m.-5 p.m.
Begin by selecting Western-Visitors wireless network.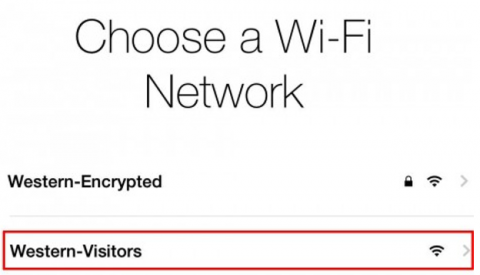 Once connected, open your web browser.
You will be redirected to a registration page. Your name and valid email address are required.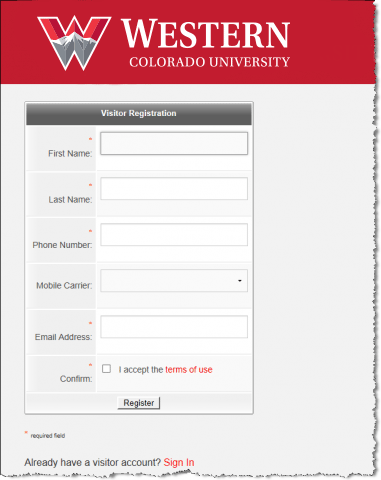 Fill out the form and select Register.
You will receive a temporary Guest Password. To proceed with just the device you are using, simply select Log In. You may reuse this username and password, so please make a note of it if you wish to connect other devices. If you entered a cell phone in your registration, you may also text yourself the password.