We believe that your education goes above and beyond the classroom experience. In our complex, globalized world, you need more than academic knowledge to make a meaningful impact. Each of our academic departments and their accomplished faculty offer unique opportunities for you to apply academic theories to the real-world.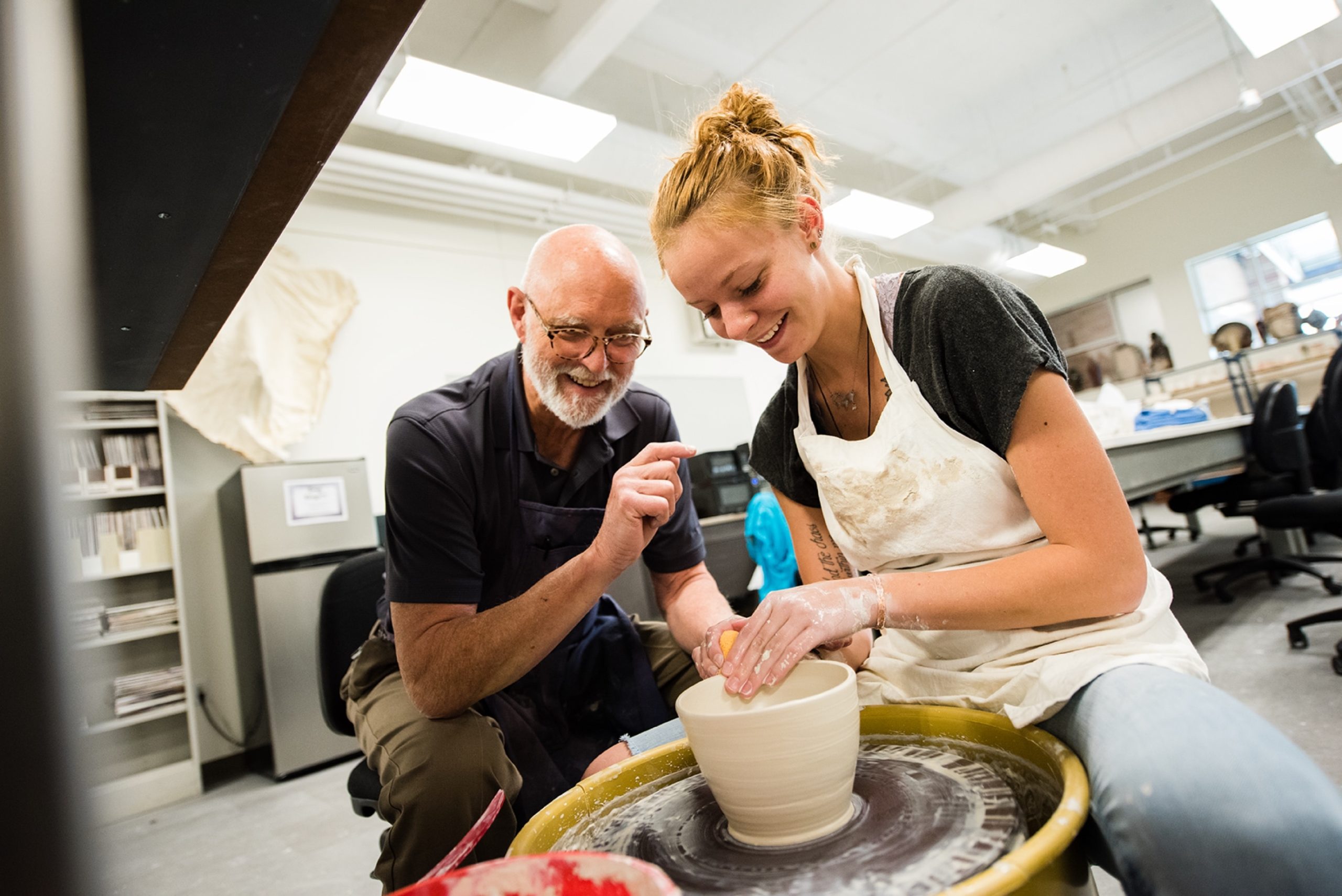 Art Department
Art students learn how to unify technique and theory across an array of media and disciplines, with the option of pursuing a Bachelor of Arts or Bachelor of Fine Arts track. An art degree from Western Colorado University prepares you to pursue careers in graphic design, photography, animation, teaching and museum curation. Areas of study include Art Education Licensure, Art History, Graphic Design, Ceramics and more. This department also encompasses our Master of Gallery and Museum Management.
Art Department
Where ideas become creations
A Western art student perfects her ceramics technique with guidance from Dr. Al Caniff.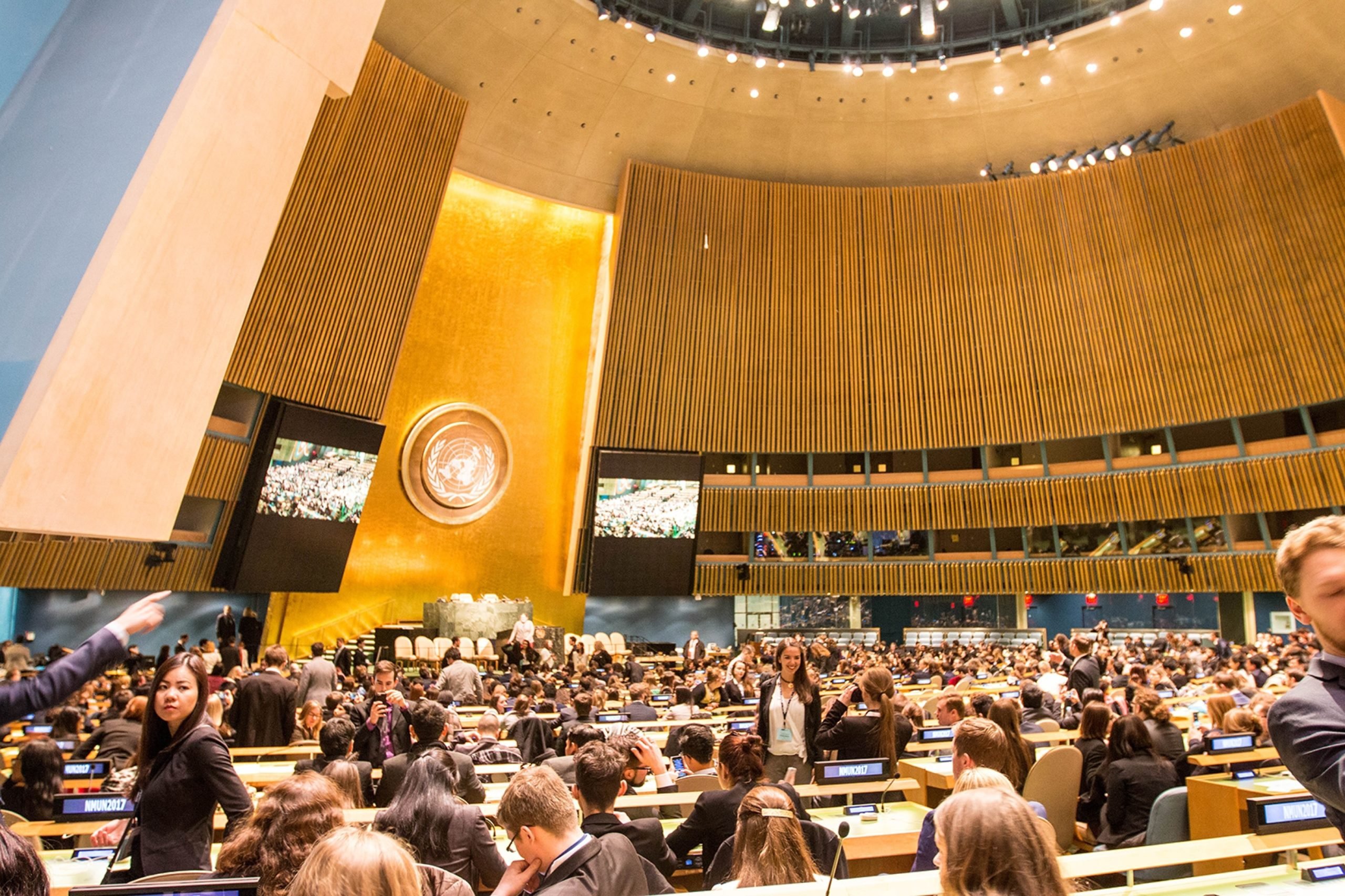 Behavioral & Social Sciences (BASS) Department
The BASS Department is dedicated to understanding how the behavior of individuals impacts different populations' health and well-being. A degree from the Behavioral & Social Sciences Department will prepare you for a meaningful career as a social worker, psychologist, teacher, policy maker or criminal justice advocate. Areas of study include History, Politics and Government, Psychology, Criminal Justice and more.
Learn More
Citizens of the World
Western's Model United Nations team competes in the National Model United Nations conference.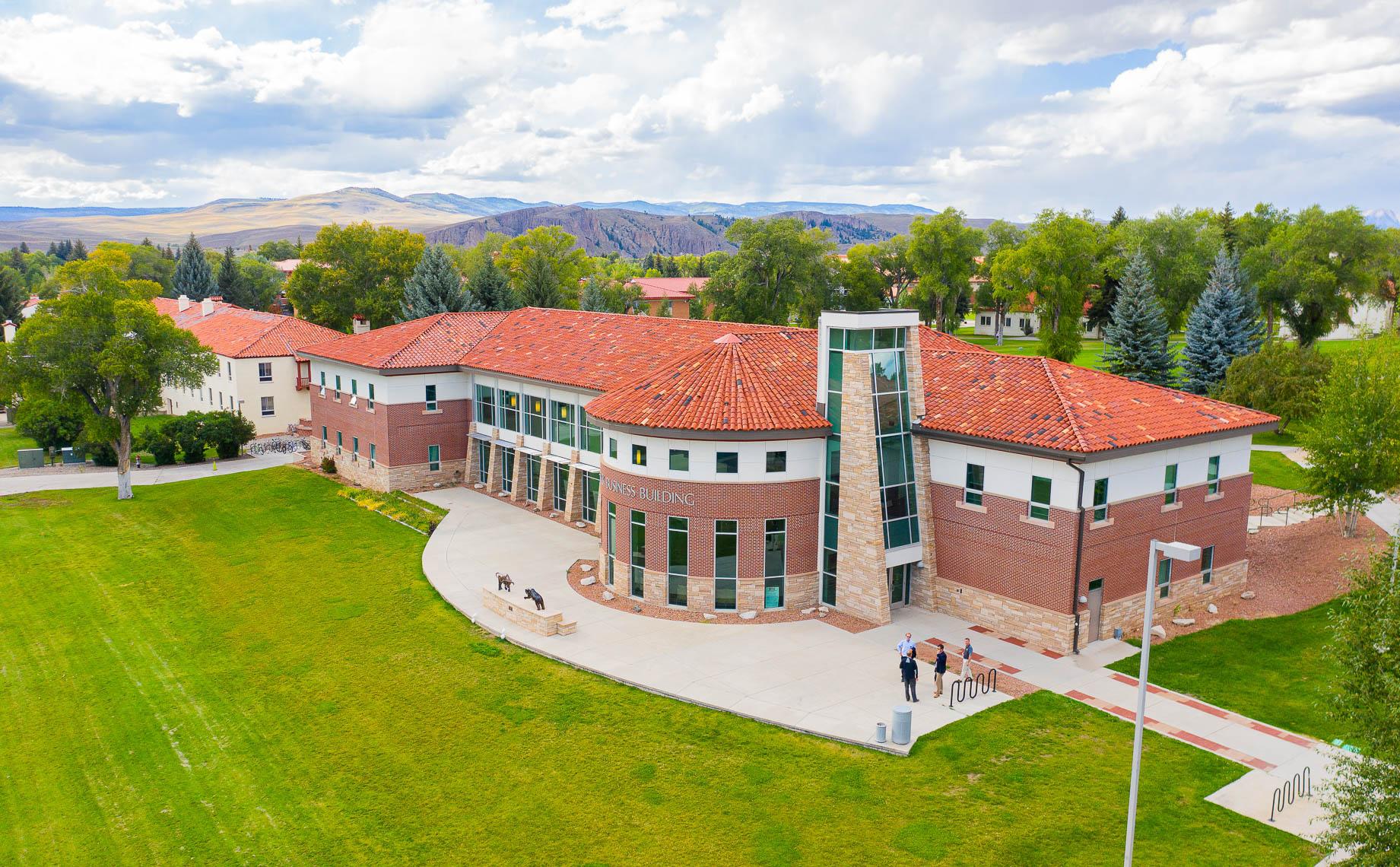 School of Business
The business, accounting and economics programs at Western immerse students in business management, organizational theory, technological innovation and entrepreneurship. If you're interested in starting your own business, becoming an accountant, getting into the solar industry or learning about digital marketing, Western's business curricula covers it all. Programs in the School of Business include Marketing, Finance, Energy Management, Resort Management and more.
Learn More
Learning Spaces
Students in the School of Business take their courses in Borick Hall, one of Western's most prominent academic buildings.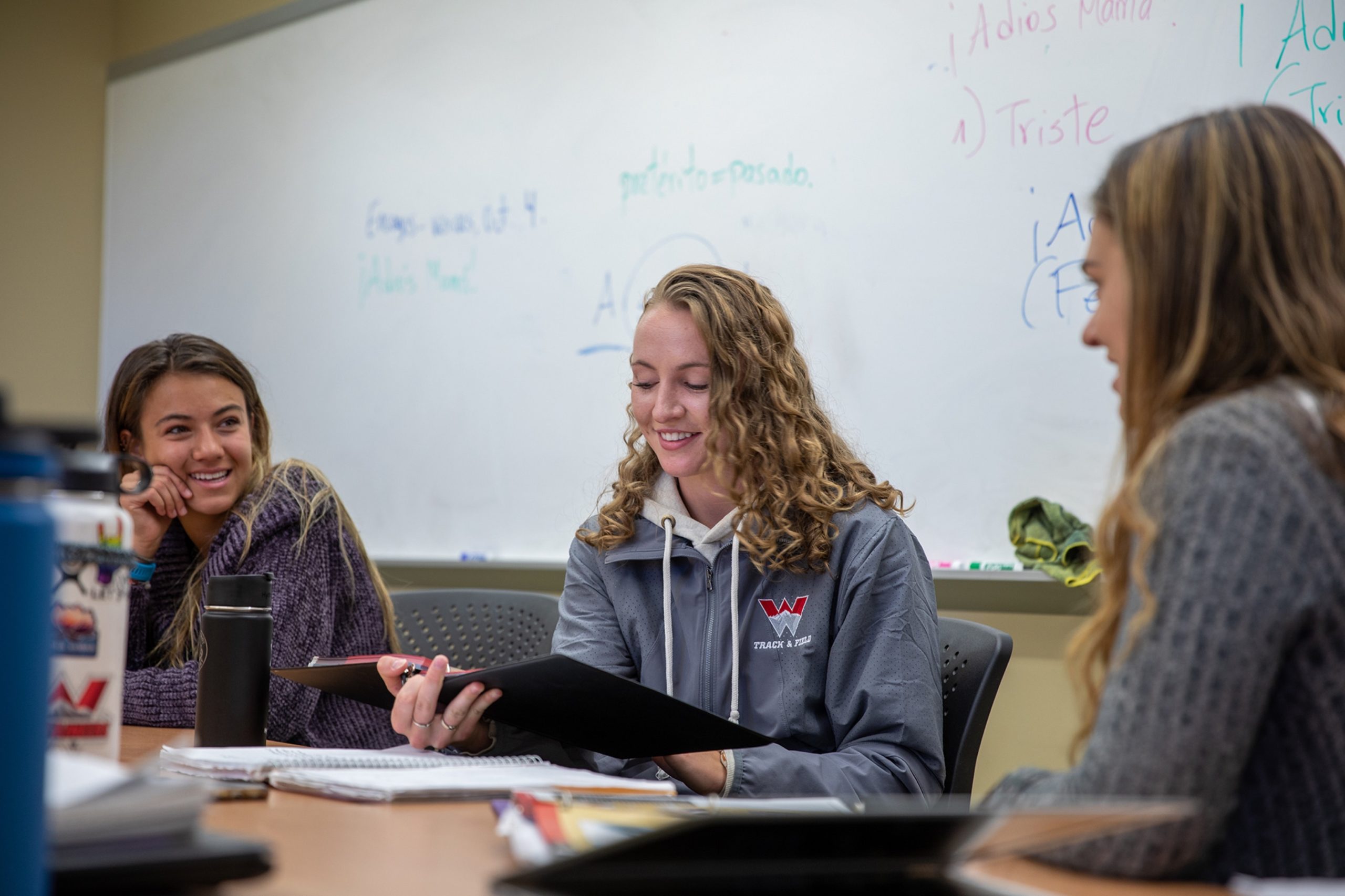 Communication, Arts, Language & Literature (CALL) Department
The CALL Department interweaves communication theory and practice, providing you with a valuable liberal arts foundation for any career path. As a student in the CALL Department, you'll analyze classic literary works, gain valuable communications skills and assemble your own creative writing portfolio. Areas of study include Communication Arts, English, Philosophy, Public Relations and more.
Learn More
Language Skills
A student reads from their Spanish textbook.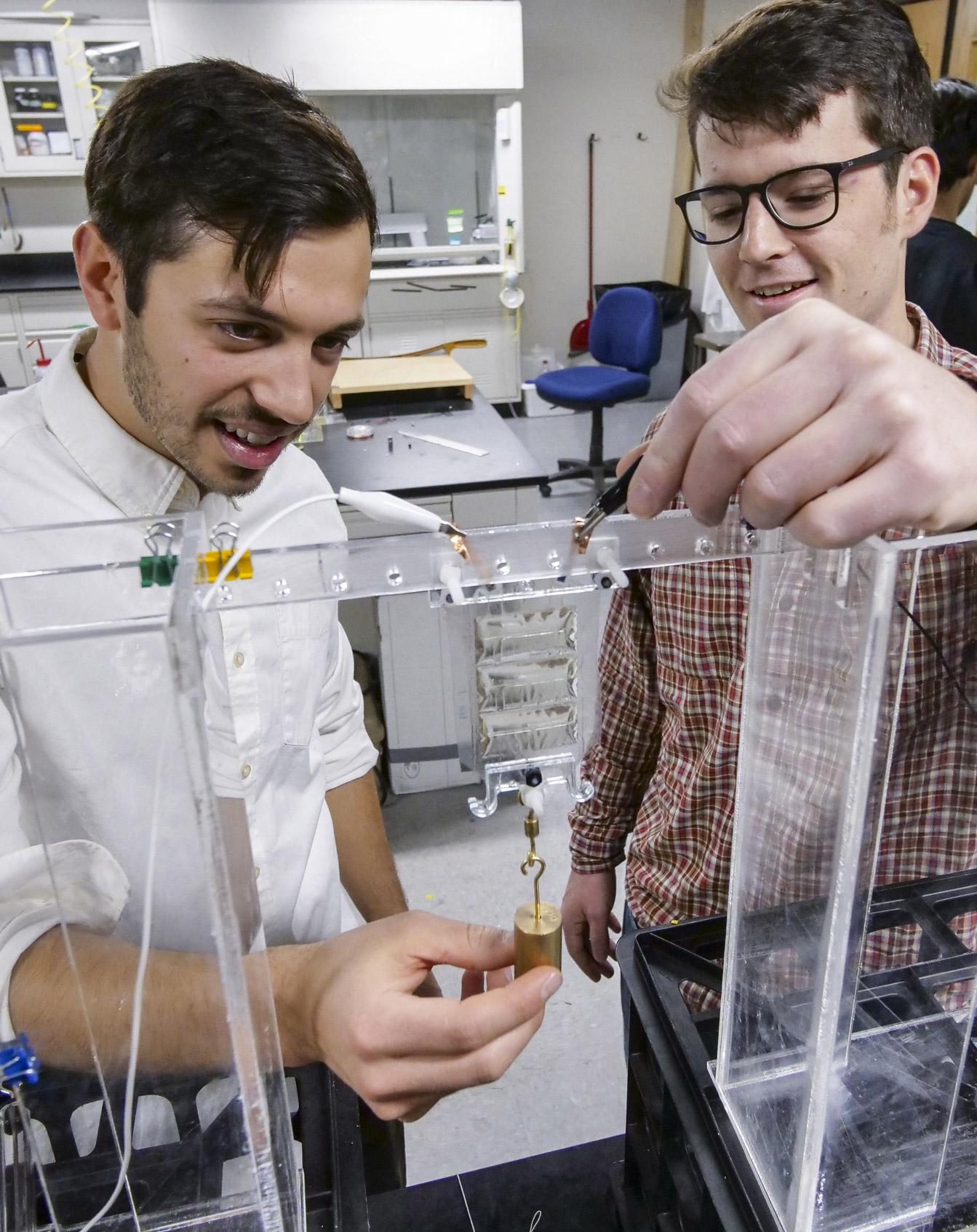 Paul M. Rady School of Computer Science & Engineering
The Paul M. Rady School of Computer Science and Engineering represents an innovative partnership between Western and the University of Colorado Boulder College of Engineering and Applied Science. Whether you're studying Actuarial Science, Mathematics, Computer Science or Software Engineering, you can take full advantage of the new, cutting-edge 75,000-square-foot building with versatile teaching and lab spaces, advanced instrumentation rooms and more.
Mathematicians, computer scientists and engineers enjoy creating solutions to challenging problems across all fields and sectors. They help protect national security, develop revolutionary robotics and contribute to medical discoveries. Whatever your interests may be, a strong foundation in math and computer sciences will open doors to a variety of in-demand careers.
Learn More
Exploring unlimited possibilities
Students learn how to think analytically and find solutions to challenging problems and equations.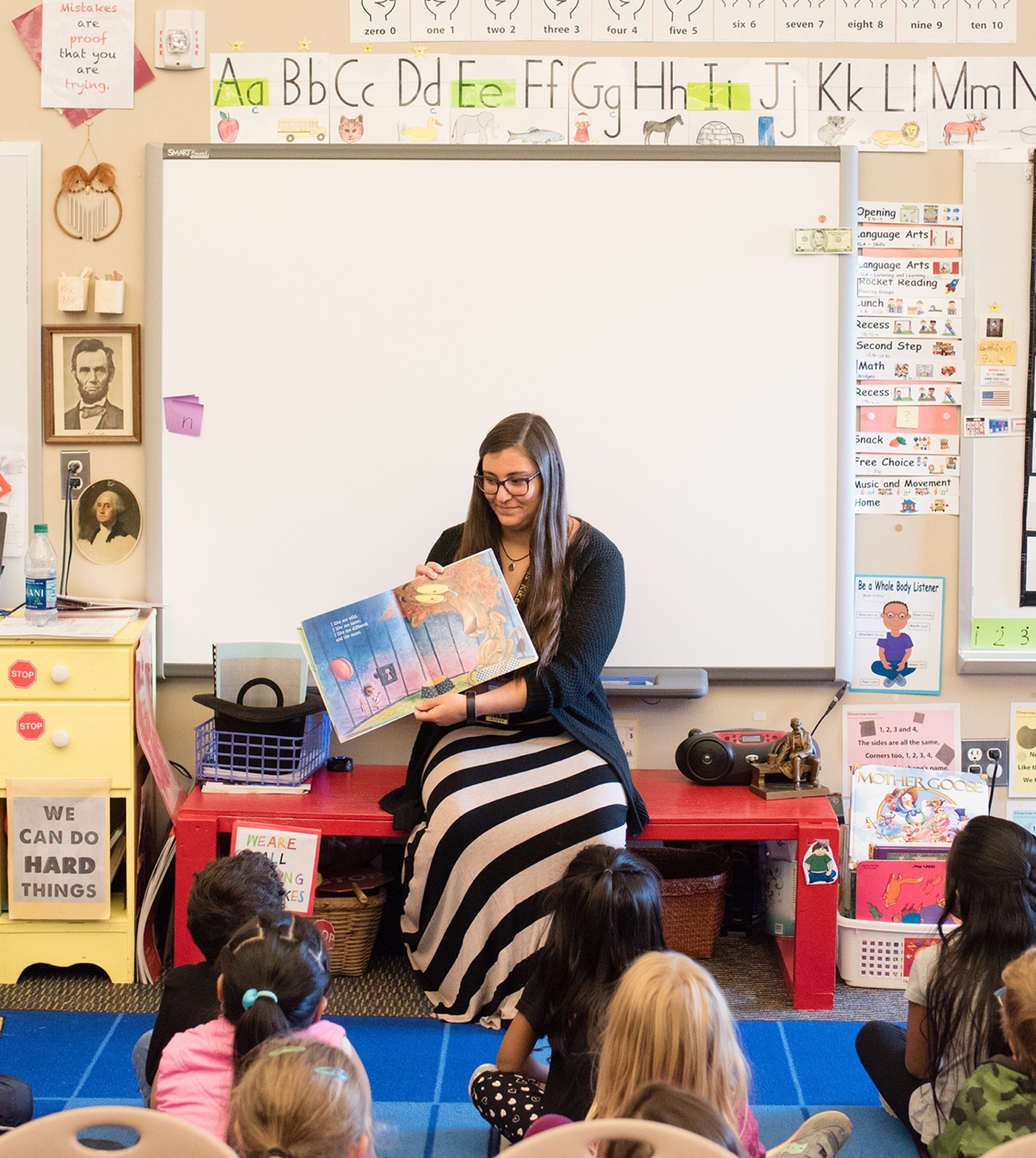 Education Department
We've been graduating exceptional teachers from the Education Department for over 100 years. Whether you aspire to be a policymaker, researcher, educational leader or math teacher, the Education Department is designed to prepare graduates to make an impact at all levels of the educational system. Areas of study include Education, Elementary Education and Master of Arts in Education.
Learn More
Teaching opportunities
Student teacher, Alyeska Riker, reads a book out loud to a classroom of kindergarteners.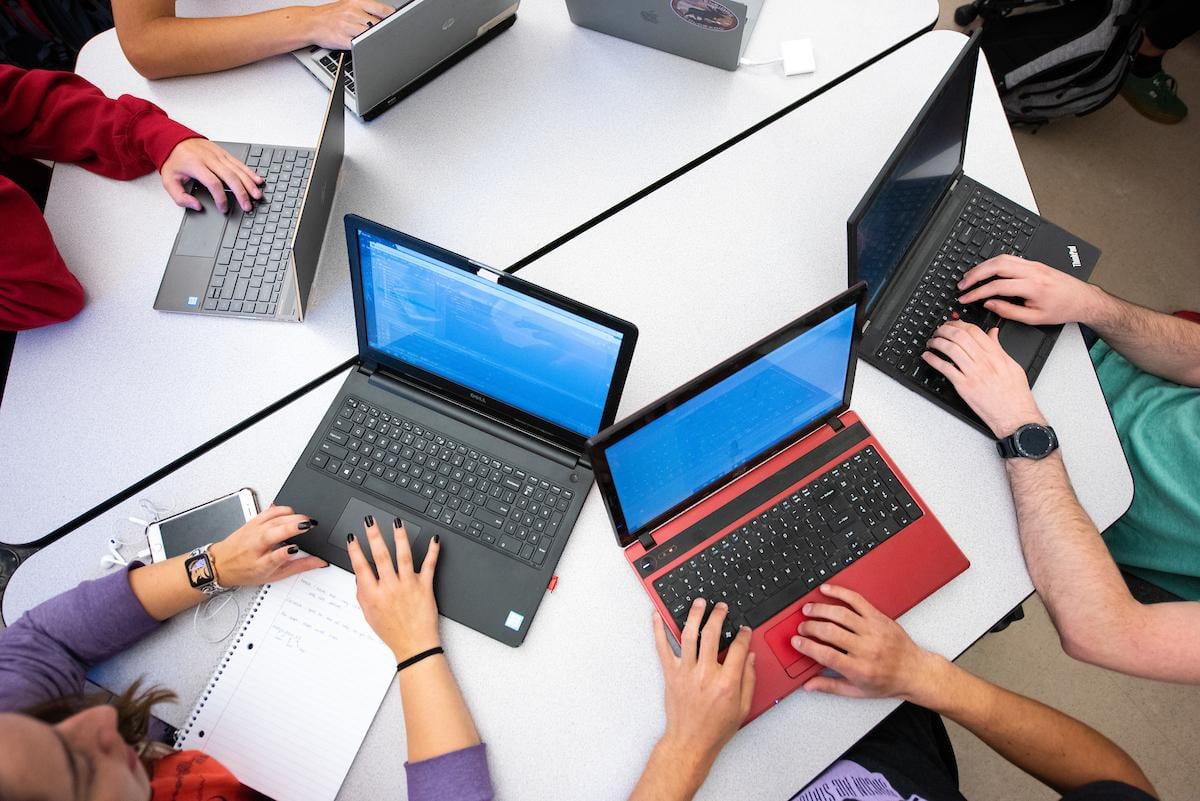 Math & Computer Science Department
The Math and Computer Science Department prepares students for roles as software engineers, data analysts, teachers, cybersecurity professionals, and a variety of other lucrative and fulfilling careers. With an emphasis on practical, hands-on learning, students who graduate from programs in the Math and Computer Science Department leave Western with an in-demand skillset and awareness of what it takes to succeed in some of the fastest growing professional industries.
Learn More
Building a skillset
Students in Western's math and computer science programs take the knowledge they gain in lecture-based settings and apply it to course projects they work on individually and in small teams.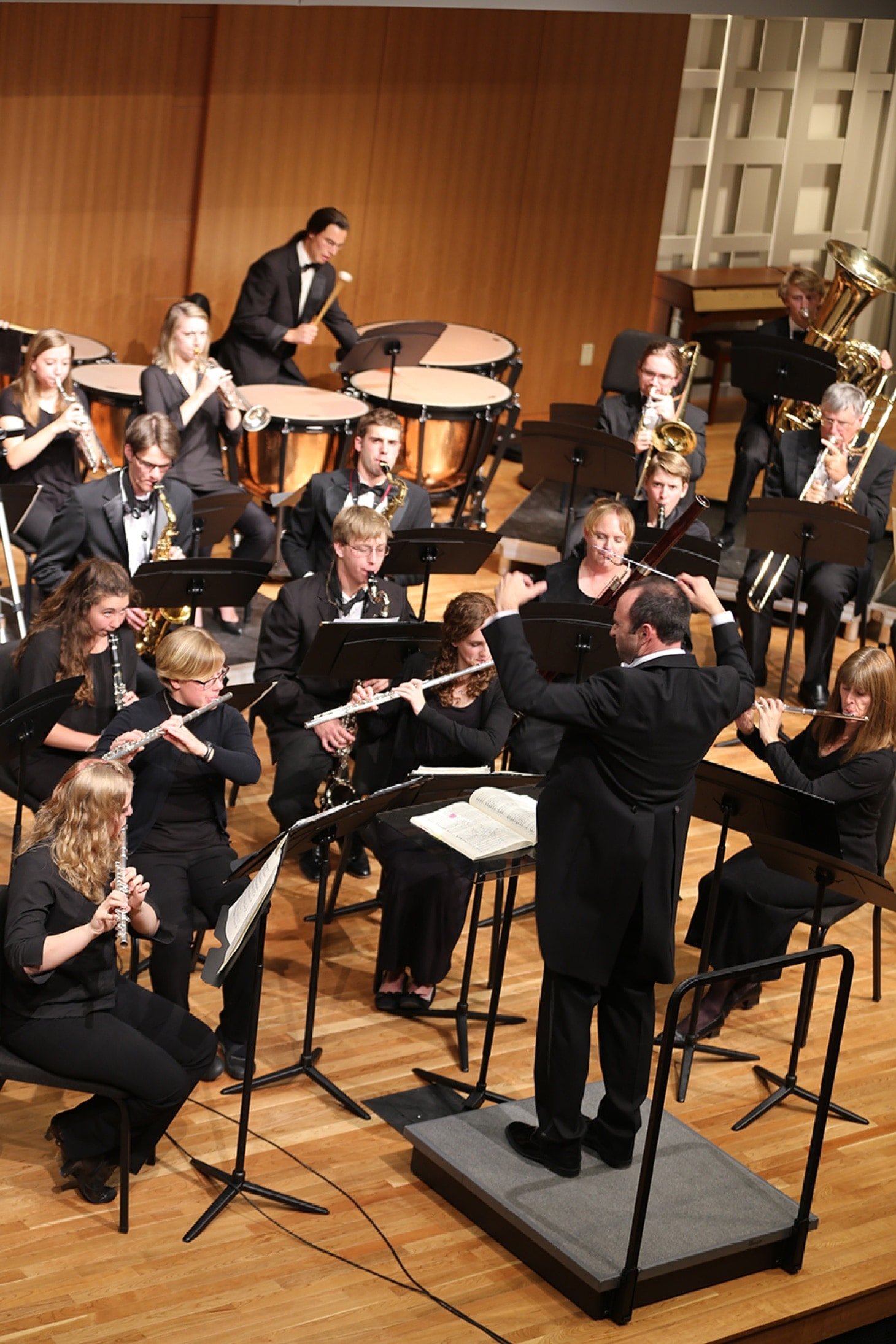 Music Department
Housed in the newly renovated Quigley Hall, Western's Music Department leads you on a journey to understand how melody, harmony and rhythm combine. Take advantage of the opportunity to work closely with faculty in ensembles, classes and private lessons to hone your performance skills and learn advanced music theory. On-campus groups collaborate and perform everything—from symphonies and chamber music—to jazz and roots music. Areas of study include Music, Music Business and Music Technology.
Learn More
Mastering Music
Dr. Michael Flynn directs the honor band during a concert series at Quigley Concert Hall.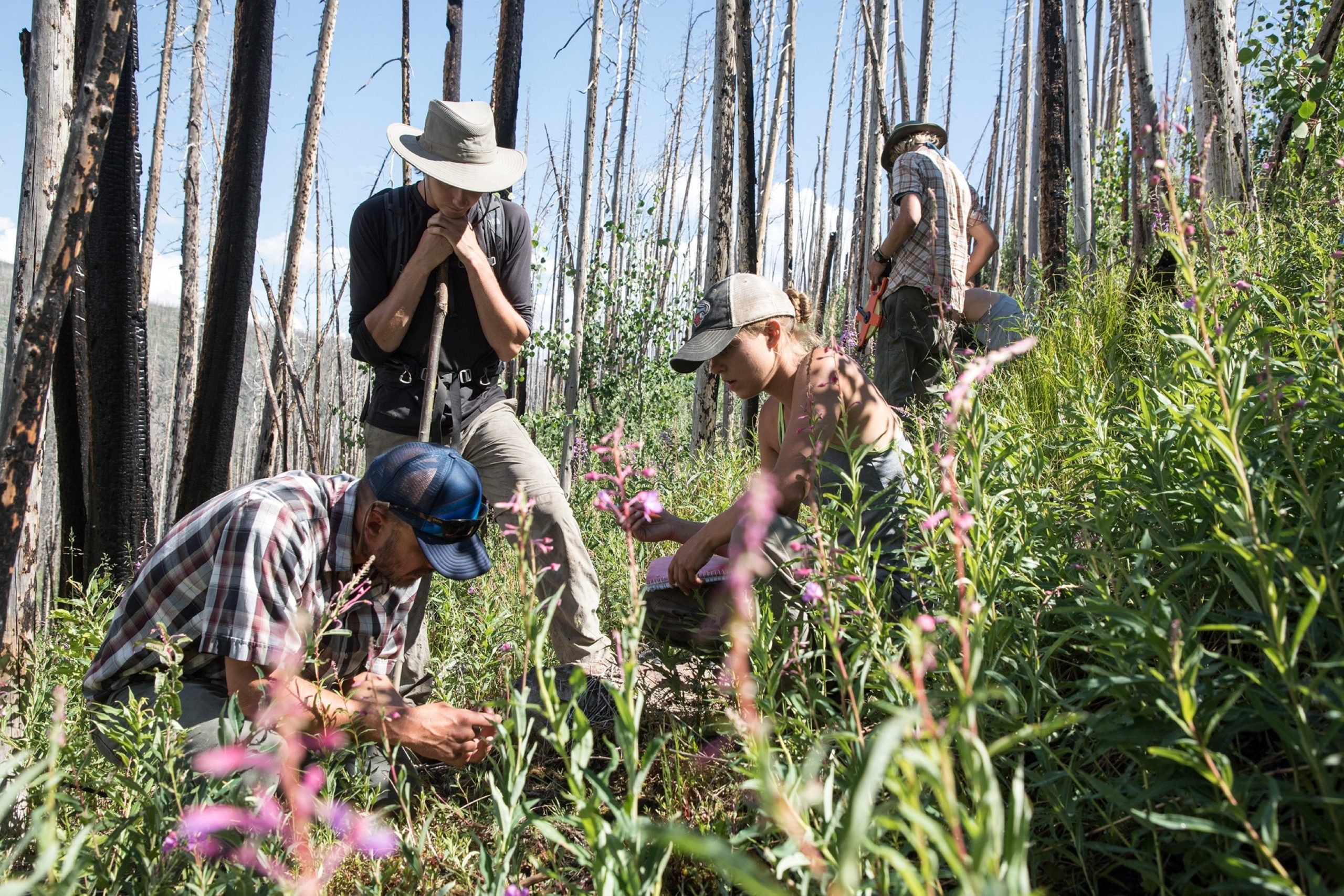 Natural & Environmental Sciences (NES) Department
The NES Department is dedicated to solving critical environmental challenges with breakthrough research. Take advantage of this opportunity to prepare yourself for a meaningful career as a geologist, hydrologist, botanist or ecologist. Areas of study in the NES Department include Environmental Biology, Ecology, Pre-Medicine, Cell and Molecular Biology and more.
Learn More
Hands-on research
Dr. Jonathan Coop works with students Sarah Viner and Sam Brozek to identify understory species within a research plot.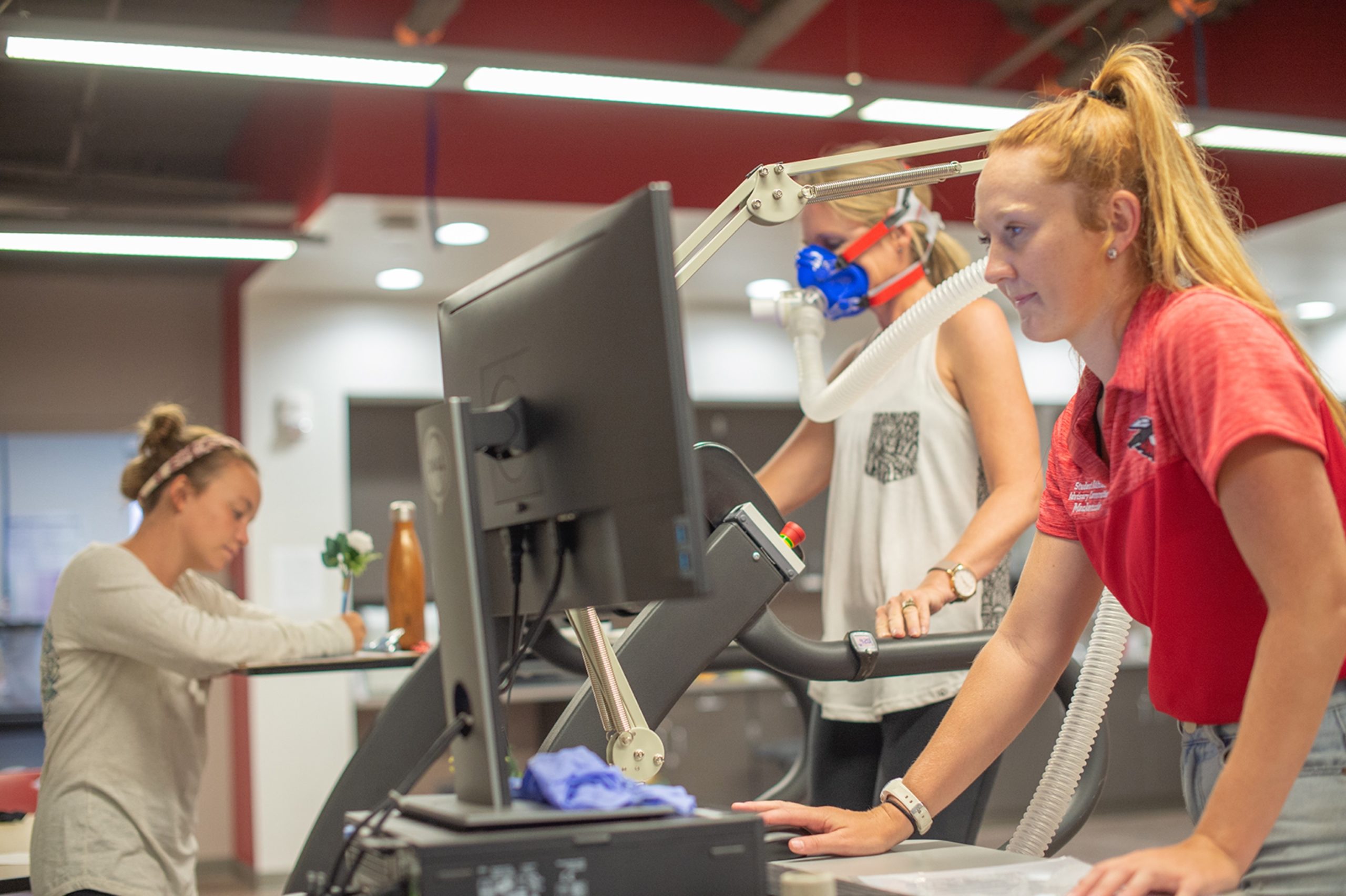 Recreation, Exercise & Sport Science (RESS) Department
The Recreation, Exercise & Sport Science (RESS) Department is dedicated to researching how to optimize human physical achievement in our renowned High-Altitude Performance Lab (HAP) and on the slopes of the Rocky Mountains. If you're interested in becoming a physical therapist, certified trainer, outdoor educator or coach, seize the opportunity to get your degree at one of the highest elevation college campuses in the world. Areas of study include Clinical Exercise Science, Sport Psychology, Outdoor Environmental Education, Outdoor Leadership and more. This department also encompasses our Master of Science in Exercise & Sport Science: High Altitude Exercise Physiology.
Learn More
Peak Performance
Recreation, Exercise & Sport Science students conduct tests on a High Altitude Performance lab volunteer.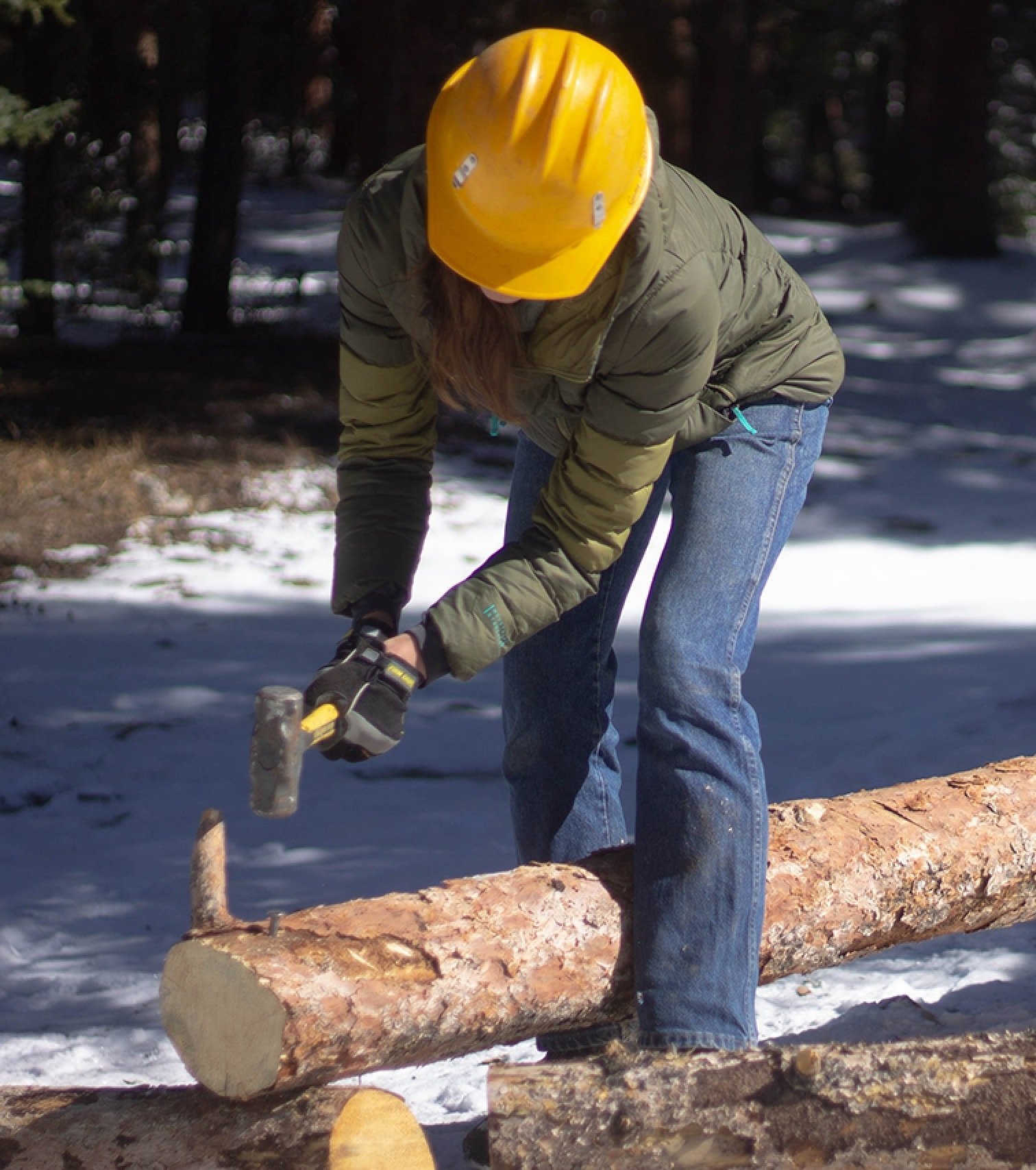 Clark Family School of Environment & Sustainability (ENVS)
Environment and sustainability studies take an interdisciplinary approach to questions about how humans interact with our environment and the policies that impact this relationship. In the School of Environment & Sustainability, you'll have the unique opportunity to conduct original field research and discover solutions to make the world more sustainable. This department includes the intensive Master in Environmental Management (MEM) program.
School of Environment & Sustainability (ENVS)
Building a future
MEM student, Chloe Beaupre joins the Wildlife Society to build a fence and shut down illegal user-created trails.