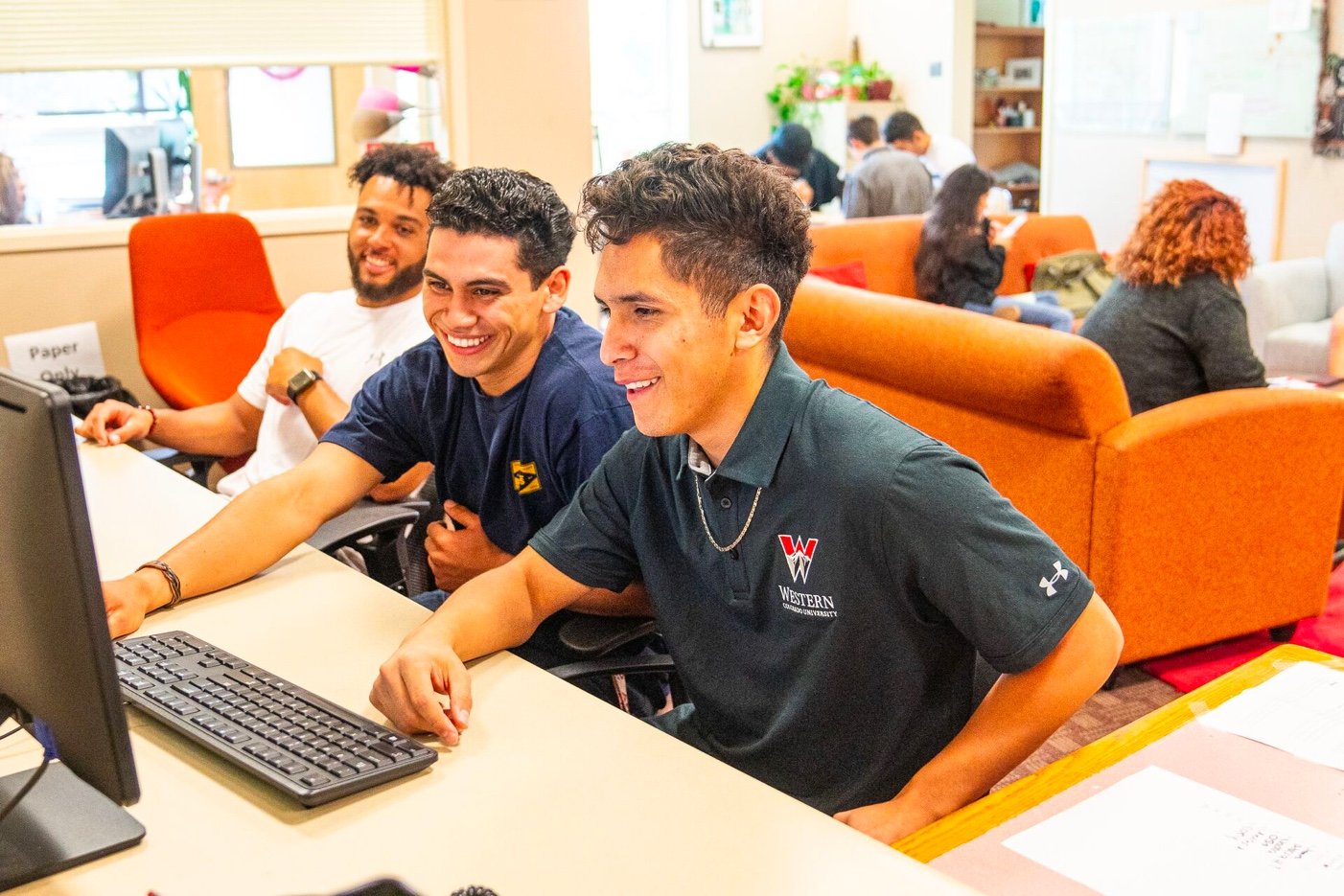 Experienced peers initiating connections (EPIC).
EPICs serve as personal peer-mentors to each new first-year and transfer student at Western. As upper-class students, EPICs have successfully tackled the ups and downs of college and can be wonderful support during your time at Western. EPICs can assist you in learning about programs, provide academic support and connect you to opportunities available at Western. The EPICs are located in The Trailhead and are available to answer your questions, point you in the right direction and give you advice.
Peers helping peers
Be on the lookout for your EPIC Mentor prior to your first semester at Western. Take full advantage of their experience and knowledge, and use them as a resource for any questions you have.
Visit us in The Trailhead Student Success Center

The EPIC Mentors work in The Trailhead Student Success Center which is your one-stop shop for all of your needs. The Trailhead is location in the University Center and is open to any students or guests at Western. Drop by the Trailhead Monday through Friday to ask questions, get directions to campus resources, hang out, study or grab a coffee with an EPIC. Visit the Trailhead Online in Canvas.
EPIC Mentors are here to help you explore your academics, career, and life goals as well. EPICs have a broad knowledge of Western's programs and will help you to discover your interests, values and strengths to find a major that fits your career and life goals. Talking to an EPIC Mentor is a great first step in the academic process because they can prep you to make the most of your time with a faculty advisor. They are fluent with the course catalog, building schedules, and preparing you to graduate on time. EPIC Mentors can also help you with skills such as time management, using a planner, note- and test-taking strategies, goal-setting and connecting with academic resources on campus. They work on a case-by-case basis, so don't worry about being subjected to cookie-cutter academic support.
Interested in becoming an EPIC Mentor? Applications for the 2023-2024 academic year are now available in Handshake.
The Trailhead
Director of Student Retention and Completion
Paul Giberson, Ph.D.
Director of Student Retention and Completion
Campus Location
University Center 122
1 Western Way
Gunnison, CO 81231