Whether you want to work out, cheer on your fellow Mountaineers from the student section or get competitive on the field, we have a wide range of state-of-the-art facilities to support your active lifestyle. You can also rent gear from Wilderness Pursuits for your next adventure, go for a run on the highest indoor collegiate track in the United States or join an intramural sports team to get engaged and stay active.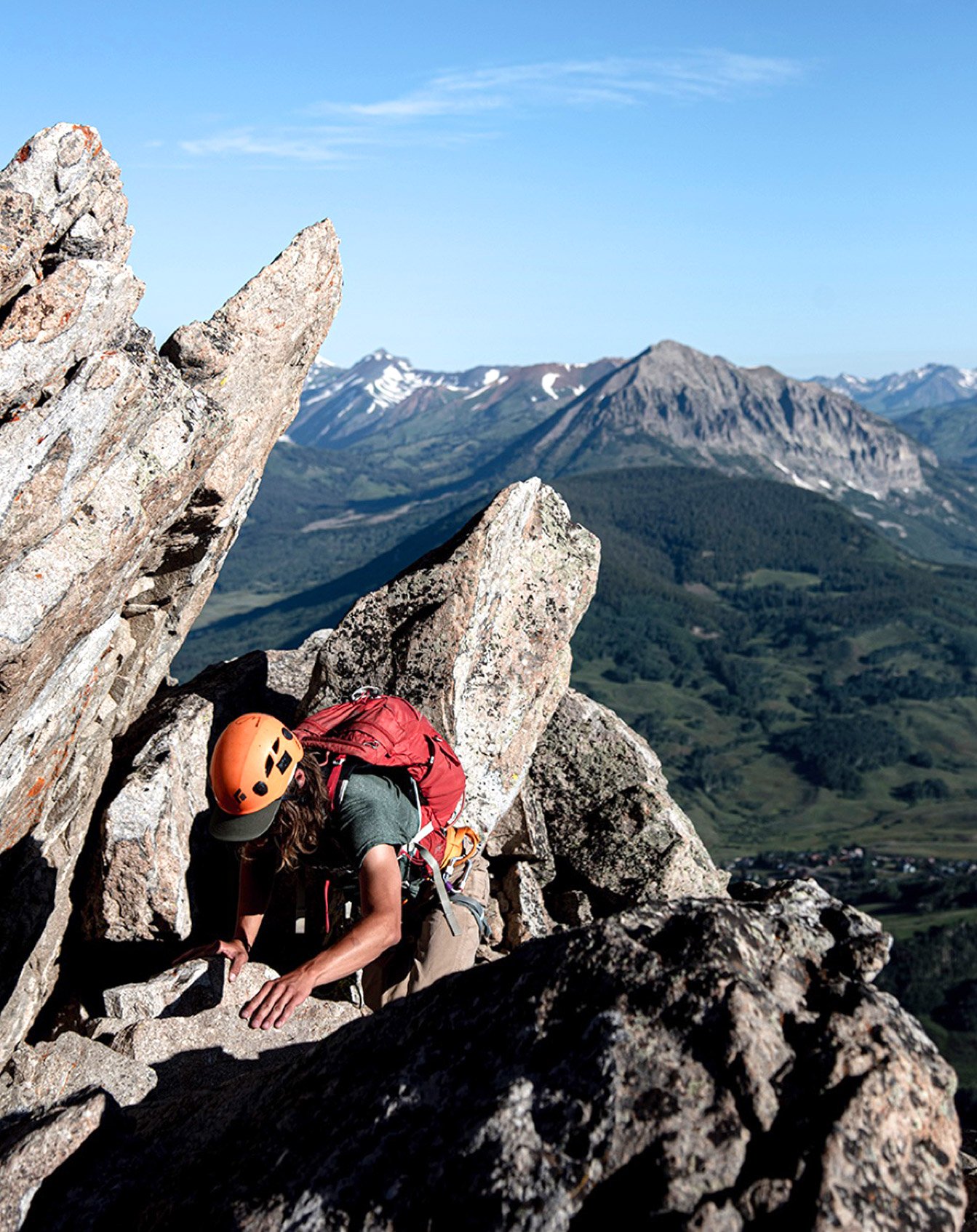 Go explore.
Wilderness Pursuits (WP) provides fun, affordable and professional co-curricular outdoor expeditions and resources for students. WP trips are student-led and are designed to meet the needs of a broad range of abilities and interests while developing outdoor skills and fostering community, citizenry, environmental stewardship and healthy living.
Explore Wilderness Pursuits
Endless adventure
A student participating in a Wilderness Pursuit at Western ascends a jagged mountain ridge.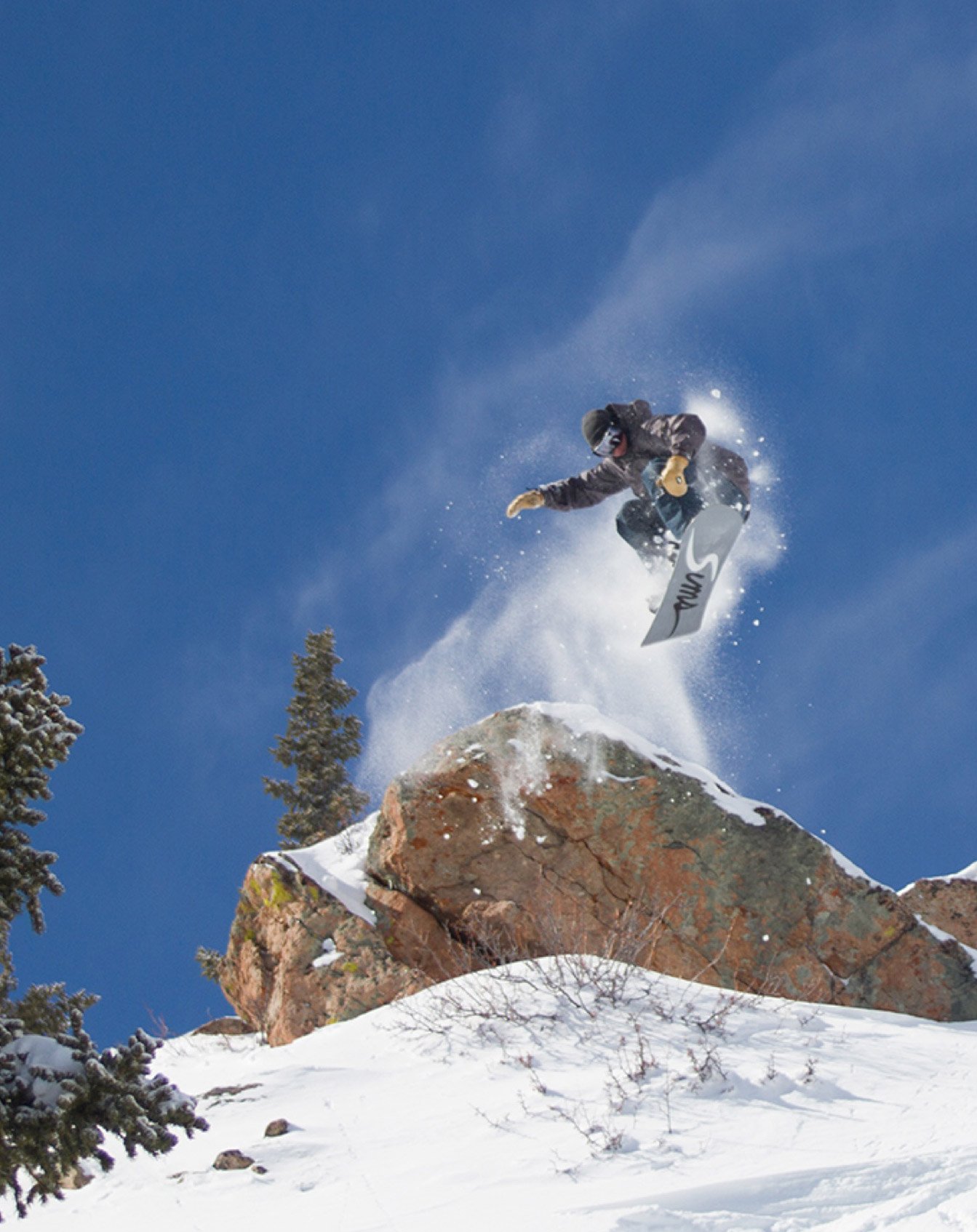 Experience world-class mountain sports.
Mountain Sports at Western gives student-athletes the opportunity to train and compete in climbing, skiing, snowboarding, trail running, mountain biking and road cycling. Our coaches work with athletes across a spectrum of skill levels and value consistency, a commitment to the team and the desire to improve. Through the medium of our athletic disciplines, Mountain Sports augments the student experience and develops young athletes for success beyond their time at Western—all the while fostering their enthusiasm as lifelong mountain athletes.
Explore Mountain Sports
Powder days
Zach Bare snowboards at Crested Butte—located just 30 miles north of Western's campus.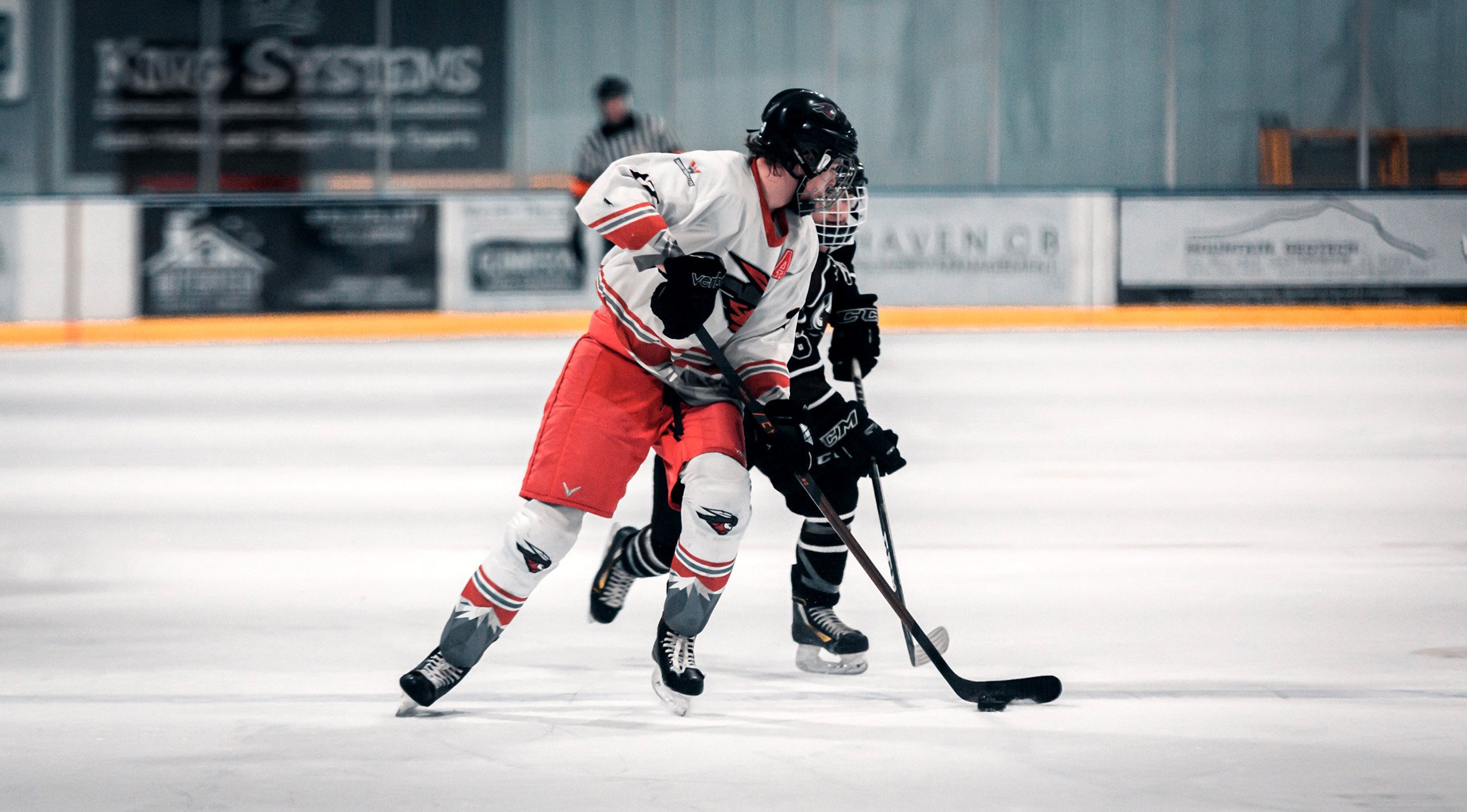 Get in on the action.
Club Sports is dedicated to providing students with opportunities to participate in competitive intercollegiate sports—all while fostering leadership, creating lasting friendships, building character and encouraging involvement on campus and in the Gunnison community. Western's Club Sports teams play other colleges and universities around Colorado, Utah and Montana. Each club has the opportunity for national competition. Coaching varies by team, but all Club Sports participants can expect to practice around three times per week, with the opportunity to compete in the fall and spring.
Explore Club Sports
Going for the win
A Western hockey player skates past a Colorado Mesa University player during a hockey game.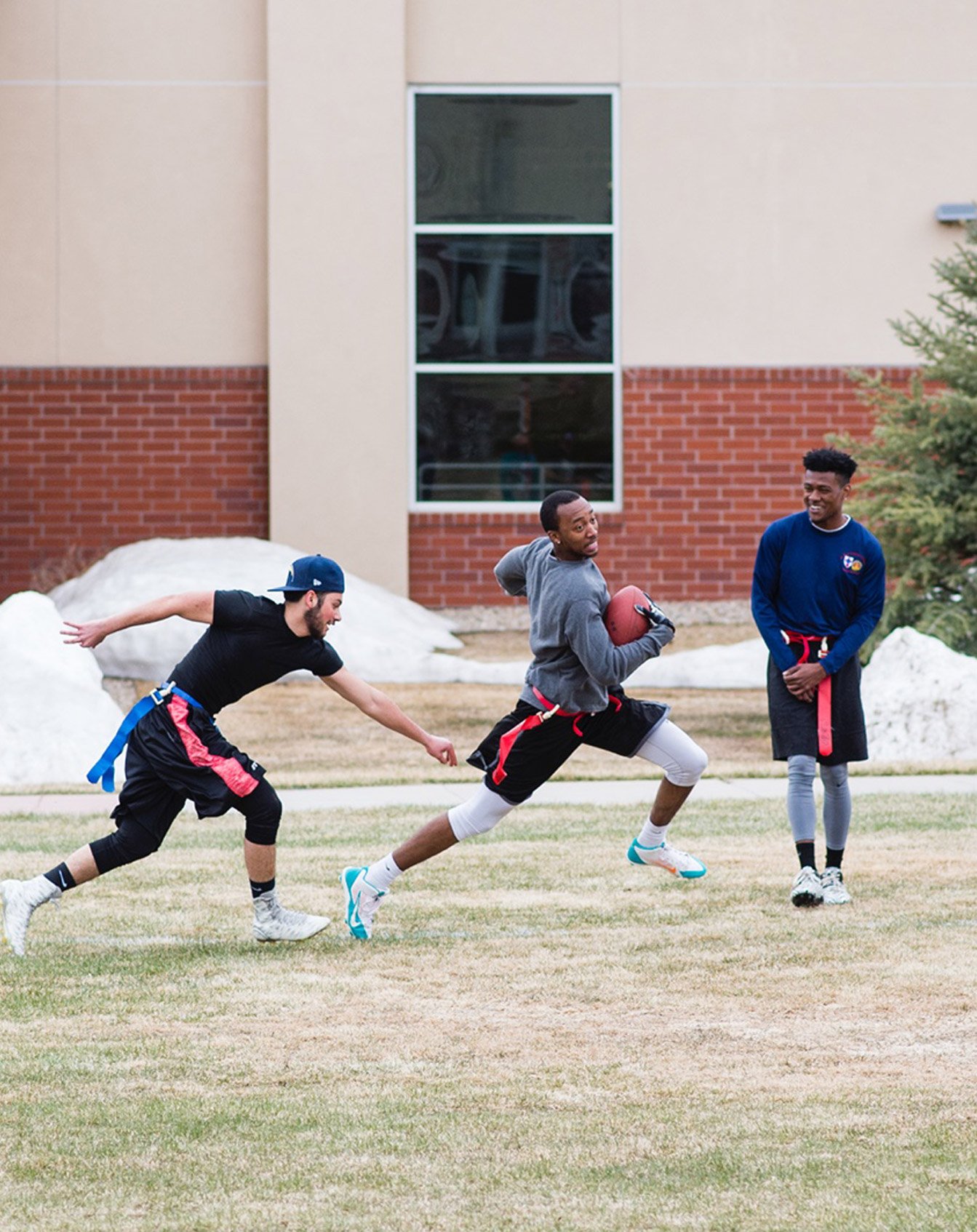 Experience the thrill and the fun of Western's Intramural Sports.
Intramural Sports is a structured program that allows Western students and faculty to participate in organized team competitions right here on campus. These sports provide a great opportunity for physical activity while promoting wellness, healthy competition and friendship. Participation is not required, and an individual does not have to be highly skilled to participate. Participation is open to all who are interested.
To register for Intramural Sports, use the Fusion Play app which can be downloaded from the App Store or Google Play. This app will have you sign on with SSO and then you will be able to access the Intramural Sports schedule for the Fall 2023 season.
---
Questions, Comments, Concerns? Email Intramural Sports.
Friendly competition
A group of students play a game of flag football outside of the Mountaineer Field House.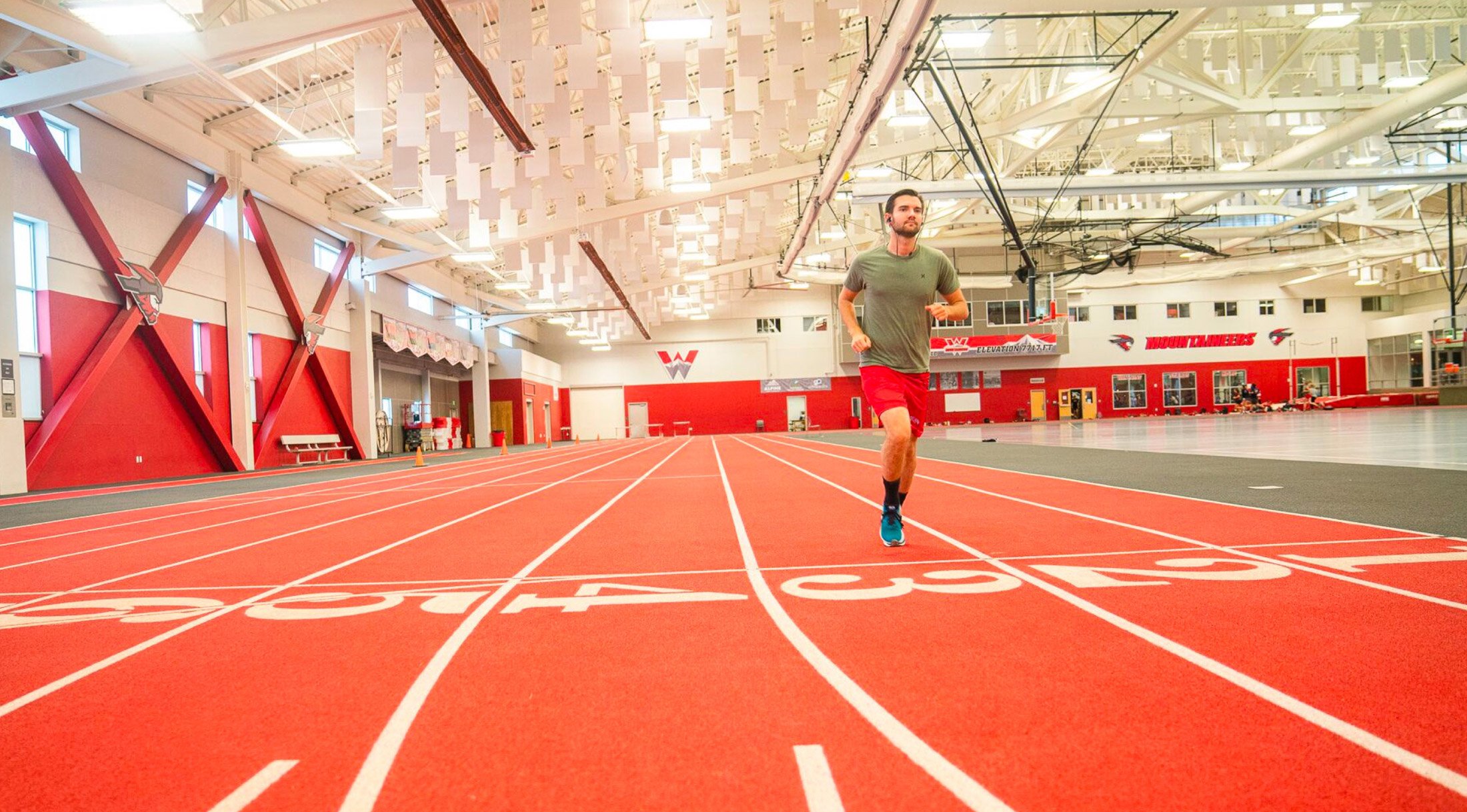 A state-of-the-art exercise and wellness center.
The Mountaineer Field House offers everything—from three mirrored group fitness rooms—to three multi-purpose courts for basketball, volleyball, pickleball and more. It also has an in-ground trampoline and foam pit, batting and golf-practice cage, as well as a throwing cage and jumping pit for field events. In addition, the field house offers a 5,844-square-foot Fitness Center made available to conference guests and persons with memberships for both day-use options and group events.
Explore the Mountaineer Field House
Running at altitude
At 7,717 feet, the 200-meter indoor track is the highest collegiate indoor track in the United States.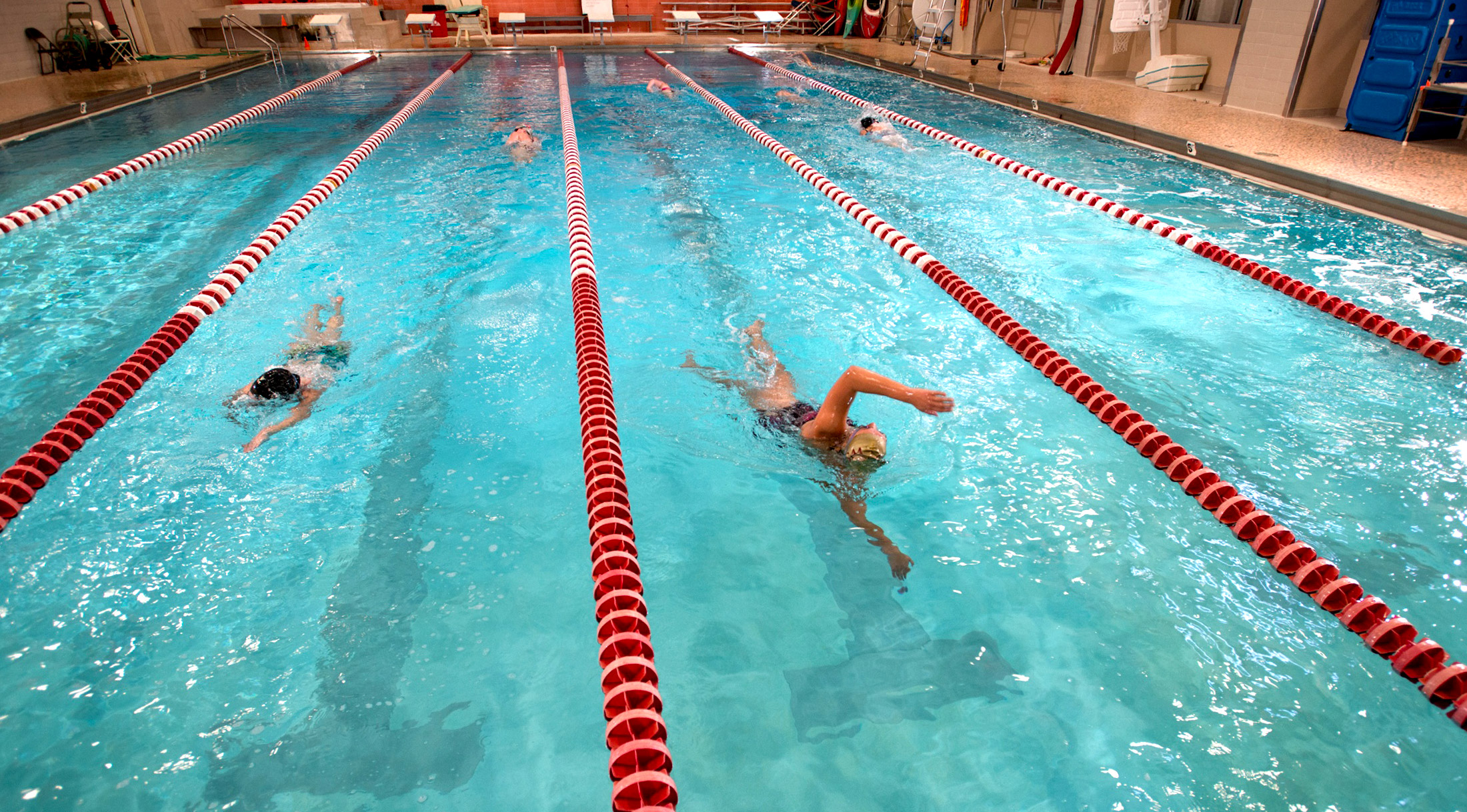 Swim in the highest collegiate pool in the nation.
Western Colorado University's pool is open for summer hours beginning Tuesday, August 22:
August 22 – December 8, 2023
Monday: 7:30 – 9 a.m. and 1 – 3 p.m.
Tuesday: No open swim
Wednesday: 7:30 – 9 a.m. 2 – 3 p.m.
Thursday: 6:30 – 7:30 a.m. and 11:30 a.m. – 12:30 p.m.
Friday: 7:30 – 9 a.m. 1 – 3 p.m.
Closure dates:
October 20
November 9-10
November 20-24
For any questions, please contact Vickie Fellows.
Dive in
The Western swim team practices in the Paul Wright Gymnasium pool.
Western Mountain Rescue Team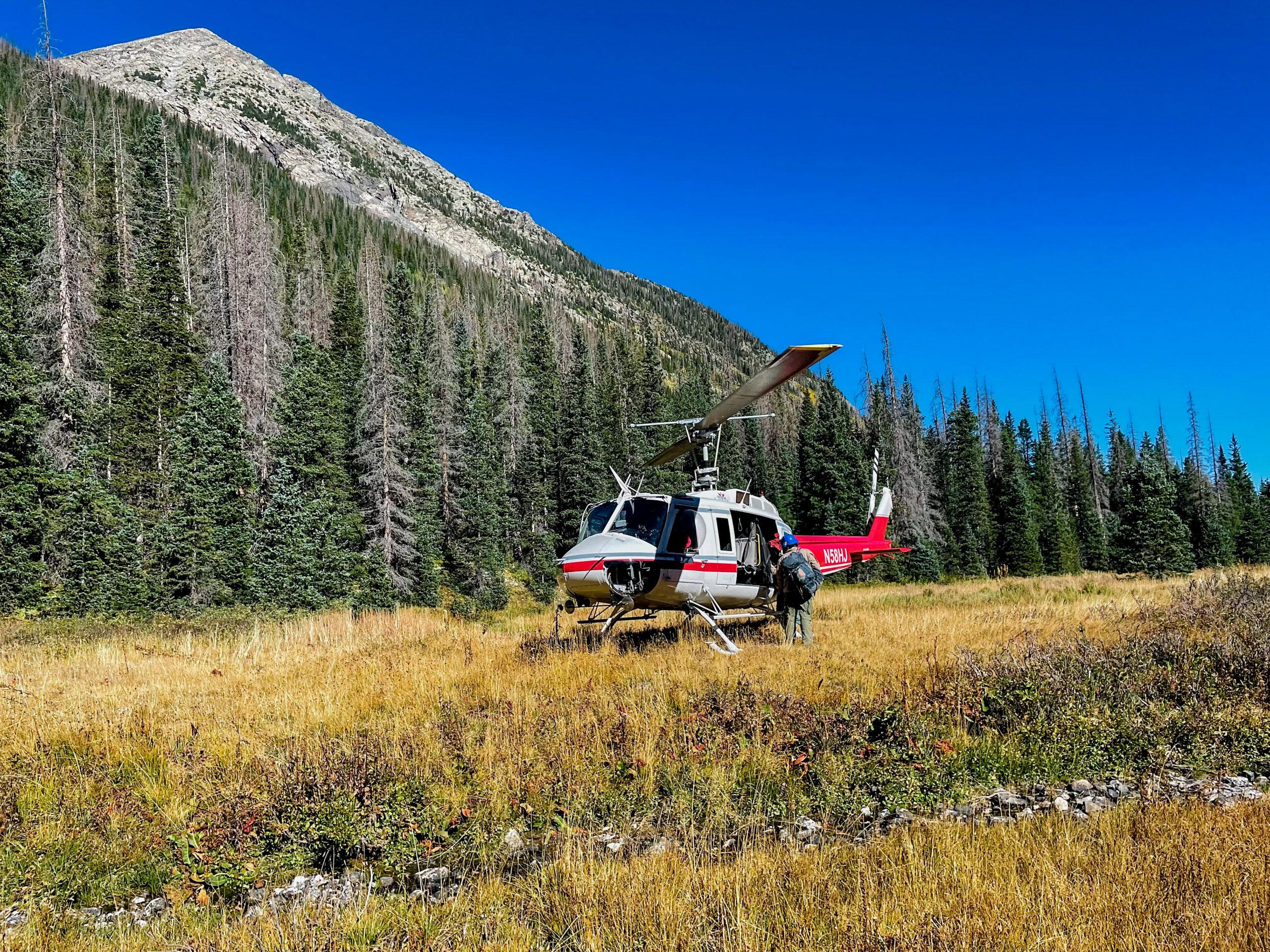 Join the nation's only certified collegiate mountain rescue team.
The Western Mountain Rescue Team provides emergency mountain rescue services and life-saving mountain safety education free of charge to the county of Gunnison, state of Colorado and anywhere else they may be needed. The team serves under the jurisdiction of the Gunnison County Sheriff's Office and completes extensive training and rescue scenarios each semester to ensure they can provide timely and safe rescue services to anyone who may need them.
Preparation
Student gets ready for takeoff.