Western Colorado University is actively engaged in improving environmental awareness and sustainability efforts through student-, faculty- and staff-led initiatives.
Create lasting change on campus through your extracurricular involvement.
Western offers a variety of ways for students, faculty and staff to put their commitment to sustainability into action. Between funding opportunities, clubs and organizations, and ongoing zero waste initiatives, there are many ways to promote sustainability at Western and work to make the campus community and Gunnison Valley a more sustainable and environmentally resilient place.
Sustainability Fund
Make a difference in our campus and community.

Whether you are looking to dedicate yourself to becoming an environmental steward or want to accomplish a project that is affiliated with sustainability, there are venues that can be useful to your efforts. Working on environmentally friendly issues allows individuals to make a concrete difference in our campus and community. By taking these actions, we begin the process of adhering to the values our campus teaches by finding the contradictions of what our campus promotes and what our campus does. Participating in sustainability projects results in meeting individuals with similar passions, developing leadership skills, exploring career options, and learning about local and global issues that affect us.
Apply to the Sustainability Fund Here
Renewable Energy Fund
The Renewable Energy Fund is used for Western to invest in renewable energy initiatives. Initially these funds were used to purchase renewable energy credits, though it has now generated a reserve large enough so that it Western can invest in solar. The fee is optional for undergraduates ($15/semester) and it generates approximately $15,000 per year.

Clubs like the Organics Guild, the Sustainability Coalition, LEAD Sustainability and Western Solar Society are open to students who are ready to get involved and make a difference on campus and in the Gunnison community. It's an excellent way to make new friends, attend exciting events and participate in fun educational opportunities outside of the classroom.
The Organics Guild (OG)
The mission of the Organics Guild is to provide students with experiential learning through regenerative gardening practices. We strive to promote student autonomy while cultivating knowledge about resilient food systems in cold climates. Our aim is to implement food sovereignty practices and help address food insecurity in Gunnison by supplying locally produced food to Western students and the Gunnison community.
Western Solar Society – Student Chapter of the American Solar Energy Society
The mission of the Western Solar Society is to provide education, incite renewable energy projects and improve community engagement to promote the adoption of renewable energy sources. You don't have to be an ENVS student to be interested, all are welcome to come and provide any ideas about renewable energy.
LEAD Sustainability
LEAD Sustainability is a student-led department that is creating a culture of sustainability through education, collaboration and unification by growing and strengthening the Western community and beyond. This group of students oversee FreeCycle, the Rocket Composter and Zero Waste Kit requests.
According to the Zero Waste International Alliance, Zero Waste is "the conservation of all resources by means of responsible production, consumption, reuse and recovery of all products, packaging and materials without burning them, and without discharges to land, waste or air that threaten the environment or human health."
In a Zero Waste system, all processes and products are designed to conserve and reuse resources, rather than discarding them. This practice significantly reduces environmental degradation caused by materials toxicity or extraction of new resources.
Recycling
Recyclable materials include, plastic #1, #2 and #6, aluminum, steel (cans), glass (clear, green, and brown), magazines, newspaper, office pack paper and cardboard.
Recycling bins are located in ALL buildings on campus. When living in one of the residence halls, recycling containers are provided to all residents, and are picture coordinated with the large collection bins located outside each residence hall.
Recycling is picked up weekly by Western's Facilities Services
Composting
The Rocket Composter diverts up to 95 percent of food waste from the University Center—home to the Rare Air Café and Mad Jack's Café—making it the flagship sustainable building on campus. The funding was provided by the Colorado Department of Public Health & Environment (CDPHE). This new addition further helps Western's ability to reduce food waste on campus and pursue our Zero Waste goals. Composting is important to the environment because it allows nutrients to be returned back into the earth creating rich and fertile soils.

FreeCycle
The purpose of this organization is much like a thrift store. The difference is that anything you see at FreeCycle is free for you to have. Please come to FreeCycle and take anything you would like! FreeCycle is located in the basement of the Ute Hall. FreeCycle has variable hours because it is student-run. For current hours, please check the LEAD Sustainability Instagram or call the LEAD Office, 970.943.2469.

Zero Waste Kits

Hosting an event? Make it zero waste! LEAD Sustainability has Zero Waste kits to check-out. Western made a commitment to pursue Zero Waste, and one-time use plates, cups, and utensils are a significant component of the waste produced on campus. In order to help you boost your event's positive impact, we offer Zero Waste Kits to reduce waste produced on campus. Our Zero Waste Kits contain reusable plates (two sizes), bowls, cups, utensils and cloth napkins. Additionally, we have included proper care instructions and instructions for washing kits on campus. The kits can accommodate events of up to 100 people. Please fill out the form below to request a kit for your event. If you have further questions please email LEAD Sustainability at leadsustainablity@western.edu or come to the LEAD Office at University Center 118.
OUR SUSTAINABILITY COMMITMENT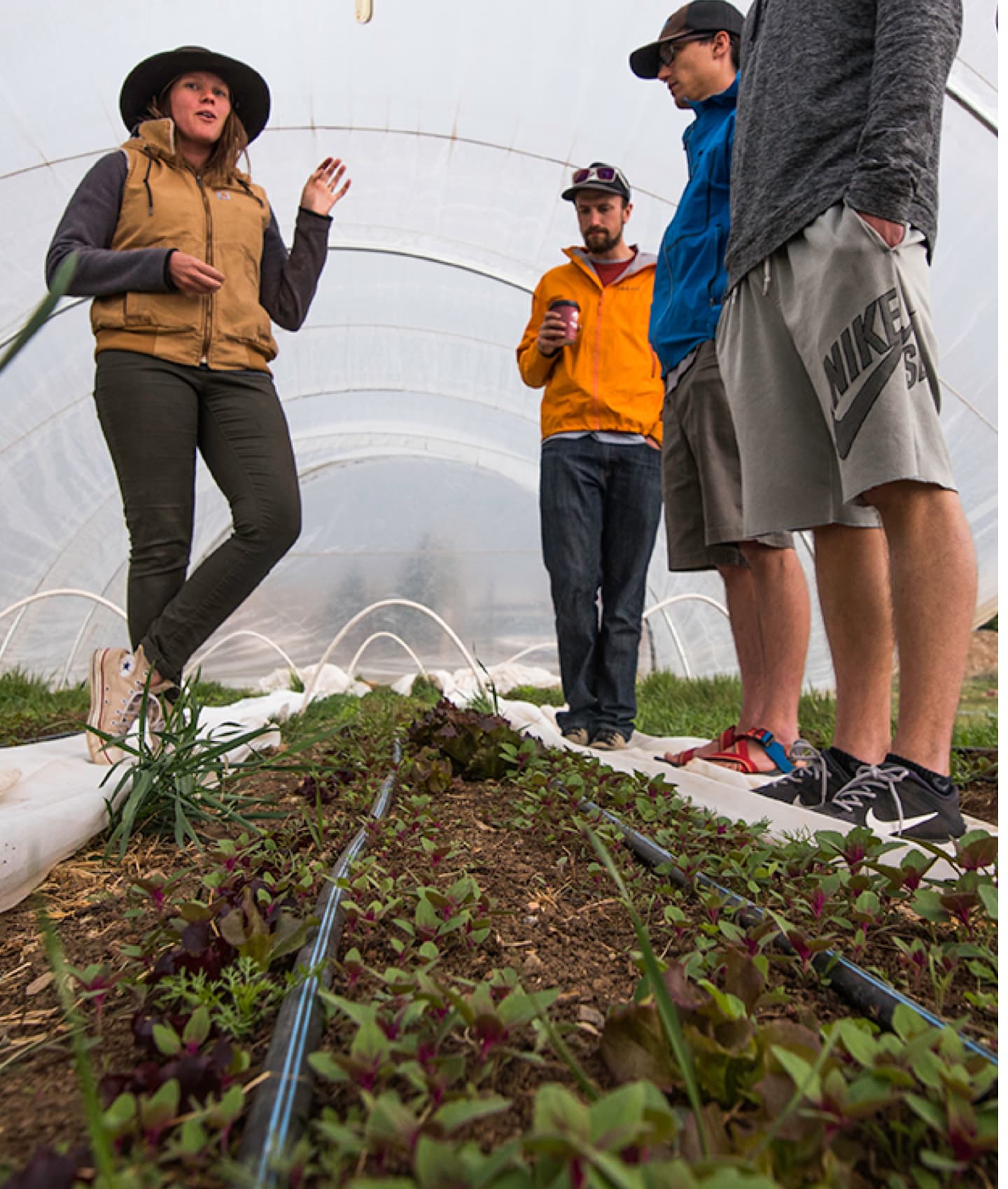 Make a difference in our campus and community.
Western is committed to building an inclusive community to reduce our impact on the planet and ensure the health of future generations. Western has multiple commitments and plans to provide direction toward implementing a sustainable vision for the institution. These include the President's Climate Commitment, the President's Zero Waste Commitment, the campus Sustainable Purchasing Policy and the Environmental Charter. Western's Sustainability Action Committee and DEI Committee were established to support these commitments. Further, Western utilizes reporting platforms to track and measure our progress. Please take a look at the links below to see how we have turned these commitments into actions that are visible in our classrooms, dining halls, residence halls, and greater community.
Learn More
Make a better campus
Through the Sustainability Fund, students can design proposals and earn funding for environmentally-focused projects and initiatives on campus.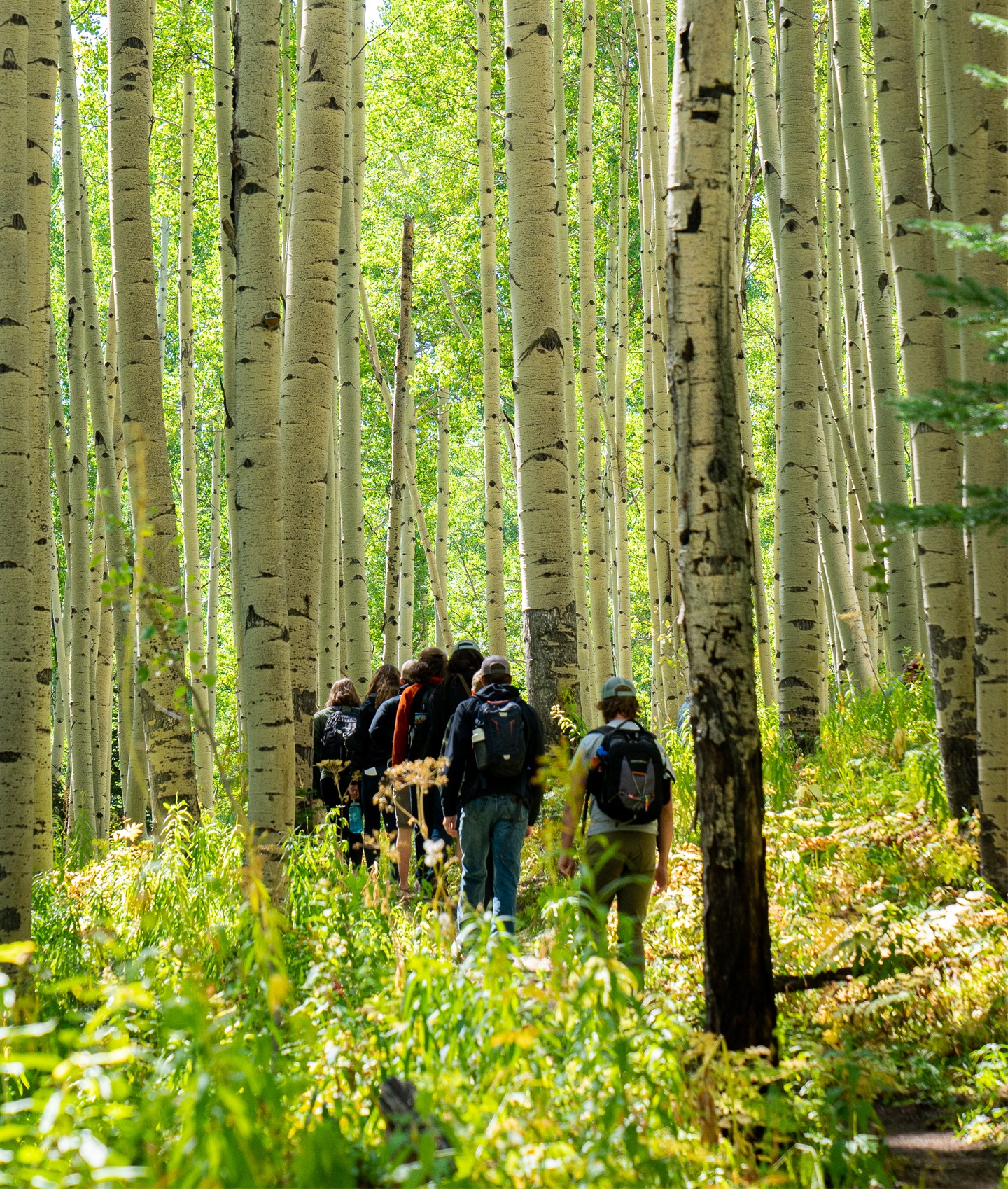 Academic programs with purpose.
Western has a number of majors and minors that have a sustainability focus in a variety of subject areas.  This includes programs in the Clark School of Environment & Sustainability, School of Business, Department of Recreation, Exercise and Sports Science, and Natural & Environmental Sciences.
Learn More
Put your passion for sustainability into academic practice
Western's undergraduate and graduate sustainability-focused academic programs promote conservation, advocacy and working to restore environmental equilibrium.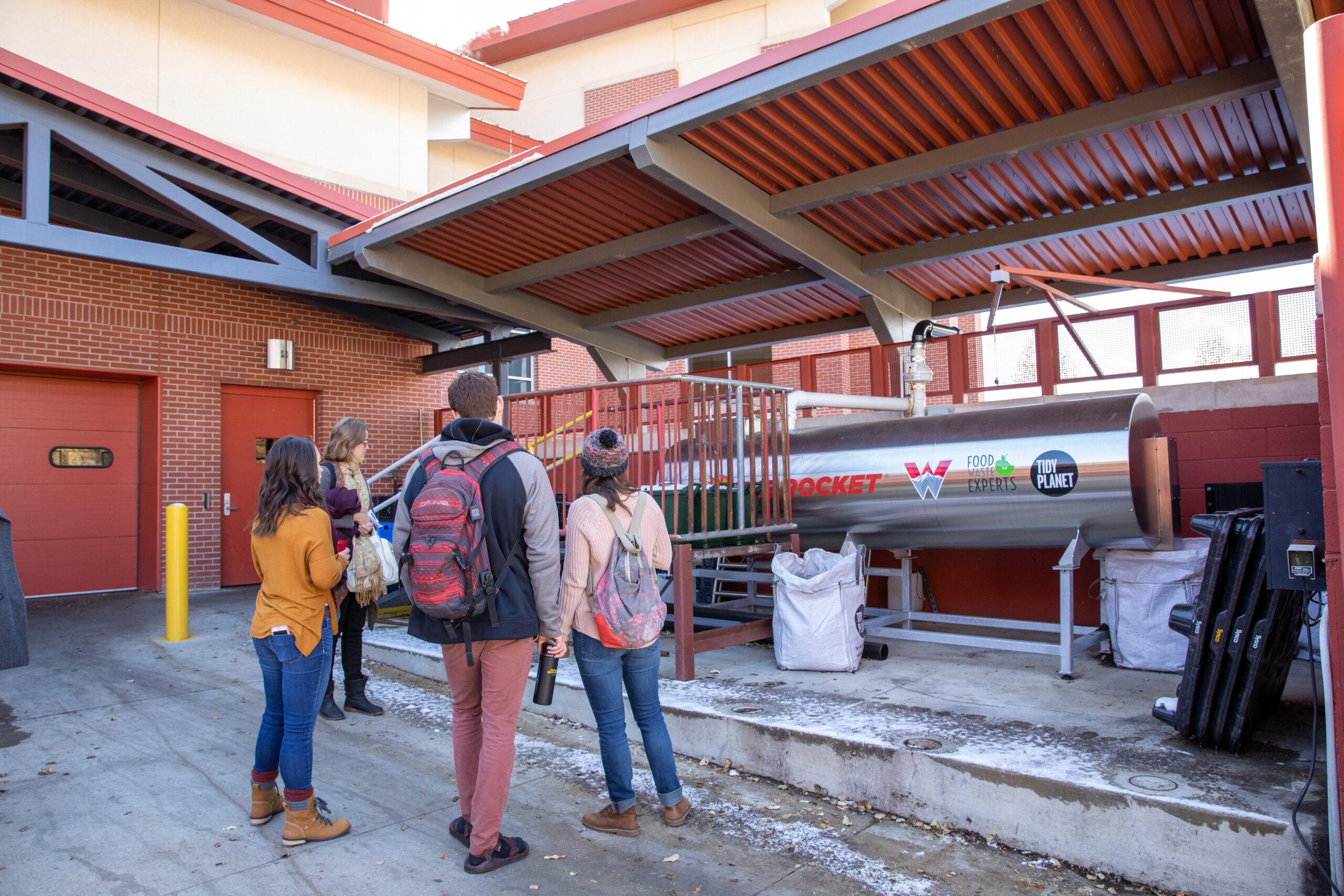 A campus-wide commitment.
Western is dedicated to its efforts focused on making campus operations more sustainable as we build future leaders and help to solve the world's pressing issues. Sustainable operations are seen all over campus, including in buildings, energy and climate use, transportation, cleaning, food and dining, purchasing, and waste diversion. Staff is consistently reexamining the efficiency of campus operations to reduce our carbon footprint.
Learn More
Putting values into action
Sustainability is one of Western's key values. Each year, new initiatives are developed to grow and improve our ongoing sustainability practices.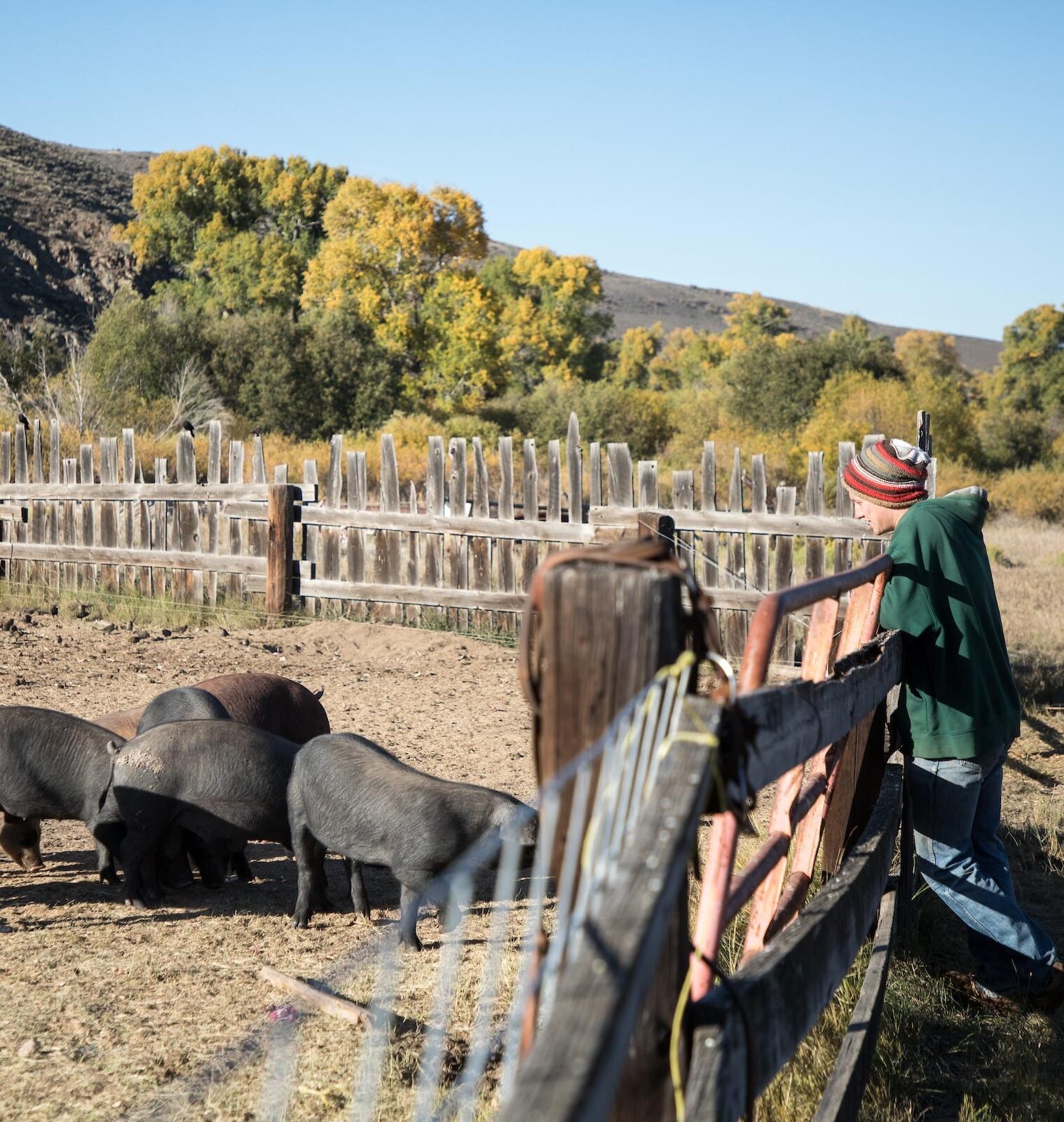 Create an impact that goes beyond Western's campus.
With the growing impacts of a changing climate and the sustainability challenges that we face today, innovative practices for sustainable systems are needed now more than ever. Western strives to be a leader in the greater Gunnison community by creating a sustainable campus and leading by example. Western is proud to partner with many local organizations within the community to launch creative and lasting projects.
Learn More
Partnerships for success
At Western, students work hand-in-hand with community leaders of sustainability-focused organizations to make a difference in the lives of local residents while simultaneously working to better the planet now and in the future.