We know that financing your college education can seem overwhelming and complicated. At Western, we pride ourselves in offering a variety of transparent and simple ways of knowing what to expect when it comes to tuition and fees. The return on your investment will be just as clear—with small class sizes, 100+ areas of study, state-of-the-art-facilities and expert faculty, you'll be prepared to excel personally and professionally.
2022-23 Tuition and Fees
To help you navigate your financial investment, below is a breakdown of tuition and fees based on residency status. Our expert team in the Cashier's Office is also here to help you and your family learn everything you need to know about your financial rights and responsibilities. We provide professional and personal services to ensure that you have clarity about tuition, fees and financial aid opportunities, so you can focus on thriving academically.
| Direct Cost | In-State | Out-of-State |
| --- | --- | --- |
| Tuition | $6,936* | $18,960 |
| Required Fees | $3,877.10 | $3,877.10 |
| Optional Fees** | $250 | $250 |
| Double Room*** | $5,304 | $5,304 |
| Board (15-meal/week plan) | $4,982 | $4,982 |
| Total Annual Cost | $21,349.10 | $33,373.10 |
| Indirect Cost | In-State | Out-of-State |
| --- | --- | --- |
| Books & Supplies | $1,350 | $1,350 |
| Miscellaneous | $1,521 | $1,521 |
| Transportation | $1,665 | $1,665 |
| Total Indirect Cost | $4,536 | $4,536 |
| Total (Direct + Indirect) | $25,885.10 | $37,909.10 |
Tuition costs are subject to change. For a breakdown of tuition costs per credit hour, email cashier@western.edu.
Also, please be advised that some departments have course specific fees. This may increase a student's due balance depending on the classes they enroll in each semester.
Tuition and Fees cost breakdown:
2022-2023 In-State Undergraduate
2022-2023 Out-of-State Undergraduate
NOTICE:
*Reflects that the College Opportunity Fund (COF) stipend has been applied. Register for COF at cof.college-assist.org. Visit western.edu/finaid for more information. Total In-State tuition without COF is $10,056.
**Optional fees include Campus Recreation Fee ($200), Renewable Energy ($30) and Scholarly Activity ($20). For information about waiving these fees, email cashier@western.edu.
***For information about options on housing and meal plans, visit the Residence Life room and board rates page.
Calculate the estimated cost of attendance and see if you qualify for a merit scholarship.
Immediately upon acceptance at Western, you'll be considered for a merit scholarship based on GPA. To determine whether you qualify for a merit scholarship, complete the first section of the Net Price Calculator, which will take less than a minute.
To get an approximate overall cost of attendance if you are a full-time student, pursuing your first undergraduate degree beginning fall 2022, complete the entire Net Price Calculator. You will need to have some information about you and your parent's most recent tax returns. This will take approximately five minutes.
Please note that this calculator is for estimates only. There are a variety of factors that can influence the allocation of award packages. Just some of these factors include test scores, institutional policy changes, financial information, available funds, etc.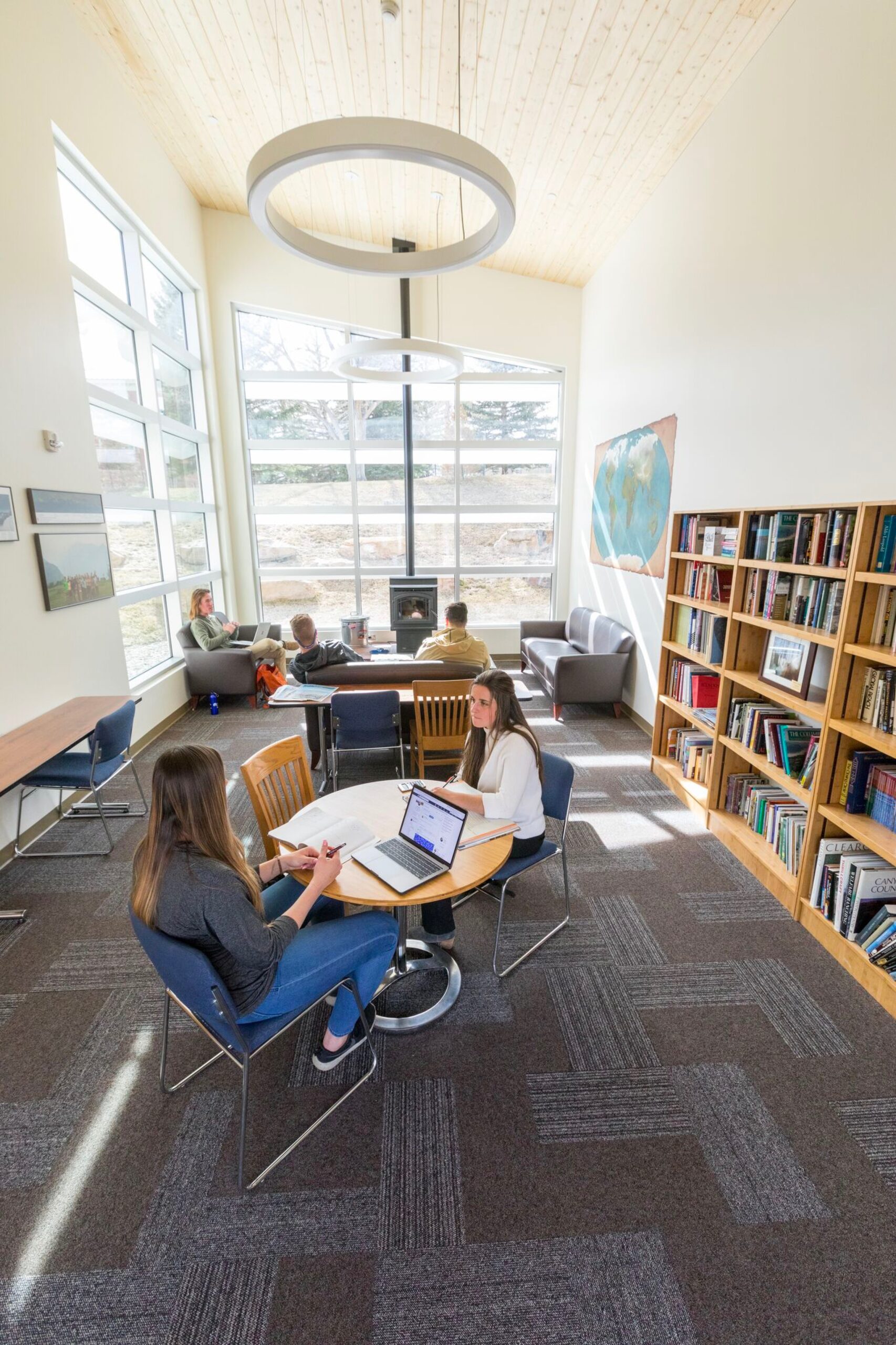 Do I qualify for in-state tuition?
The state of Colorado partially subsidizes the cost of tuition for all students whose domicile, or permanent legal residence, is in Colorado. Each Western student is classified as either an "in-state resident" or a "non-resident" at the time of matriculation. These classifications are based upon information provided by each student on the application for admission to Western. Applicants may be required to submit evidence substantiating their claim of in-state eligibility.
To be eligible for a change to in-state status, students must submit petitions with appropriate documentation. The forms, deadline information and explanation of the Colorado tuition classification statutes are available online.
Learn More
Shared spaces
At Western, you'll find a network of libraries, labs, shared spaces and facilities designed to ensure you have the educational resources you need at your fingertips.