At Western, you'll receive more than just an excellent academic experience. You'll have the unique opportunity to pursue your personal and professional passions in an inclusive and supportive campus community. Living in Gunnison means you're never far from world-class adventures—from mountain biking, climbing and rafting in the summer—to skiing and snowboarding in the winter. We know that you'll enjoy all that our beautiful campus and community have to offer.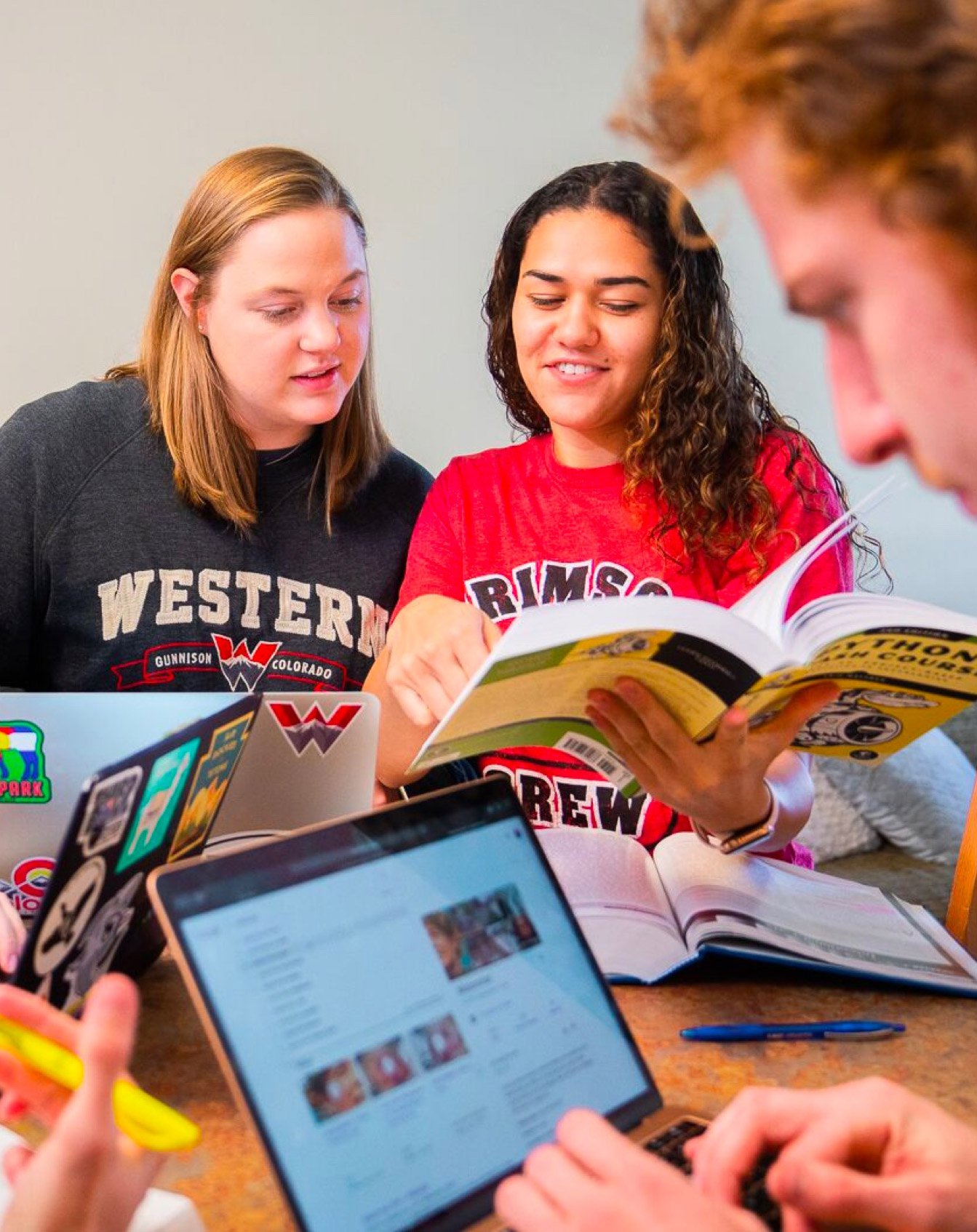 Not just a place to live, a place to thrive.
At Western, we prioritize our students' well-being by creating safe and inclusive living environments that foster academic growth and personal success. Through a curriculum model, we cultivate responsible, empowered and actively engaged members of Western's inclusive community.
Learn More
Making connections
We've designed our residence halls and campus amenities to be welcoming and supportive spaces where students flourish.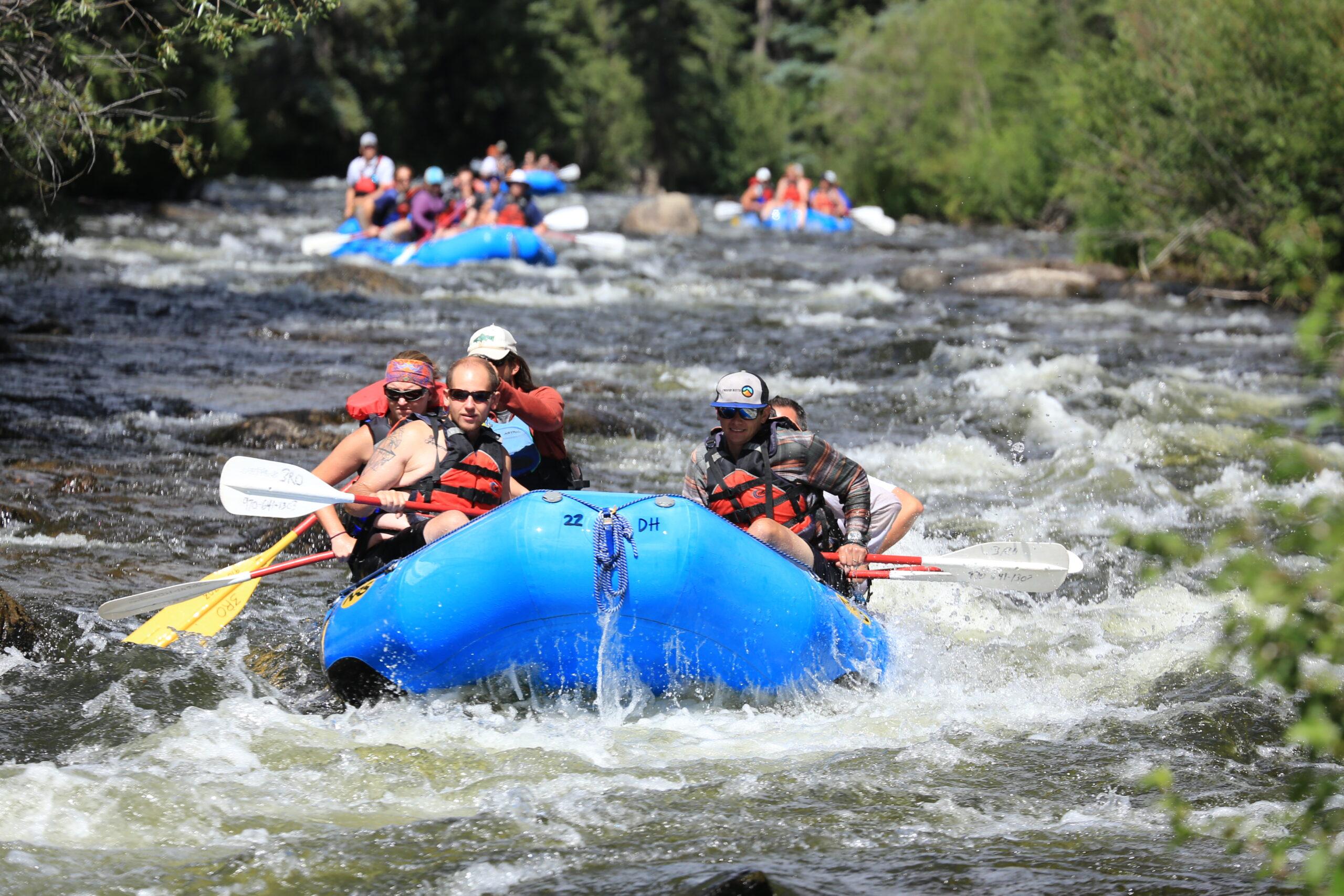 A gratifying experience supporting your passions.
What does it mean to have access to over 40 recognized student-run clubs and organizations? It means unique opportunities to become a campus leader, and to pursue passions ranging from social justice and cultural awareness to physical fitness and the performing arts. Try something that sparks your interest — or find a new one — because we believe exploration and self-discovery are a core part of the Western student experience.
Explore Clubs & Organizations
Adventure ahead
Many Western clubs and organizations steer off-campus for activities, bringing students together to discover beautiful western Colorado.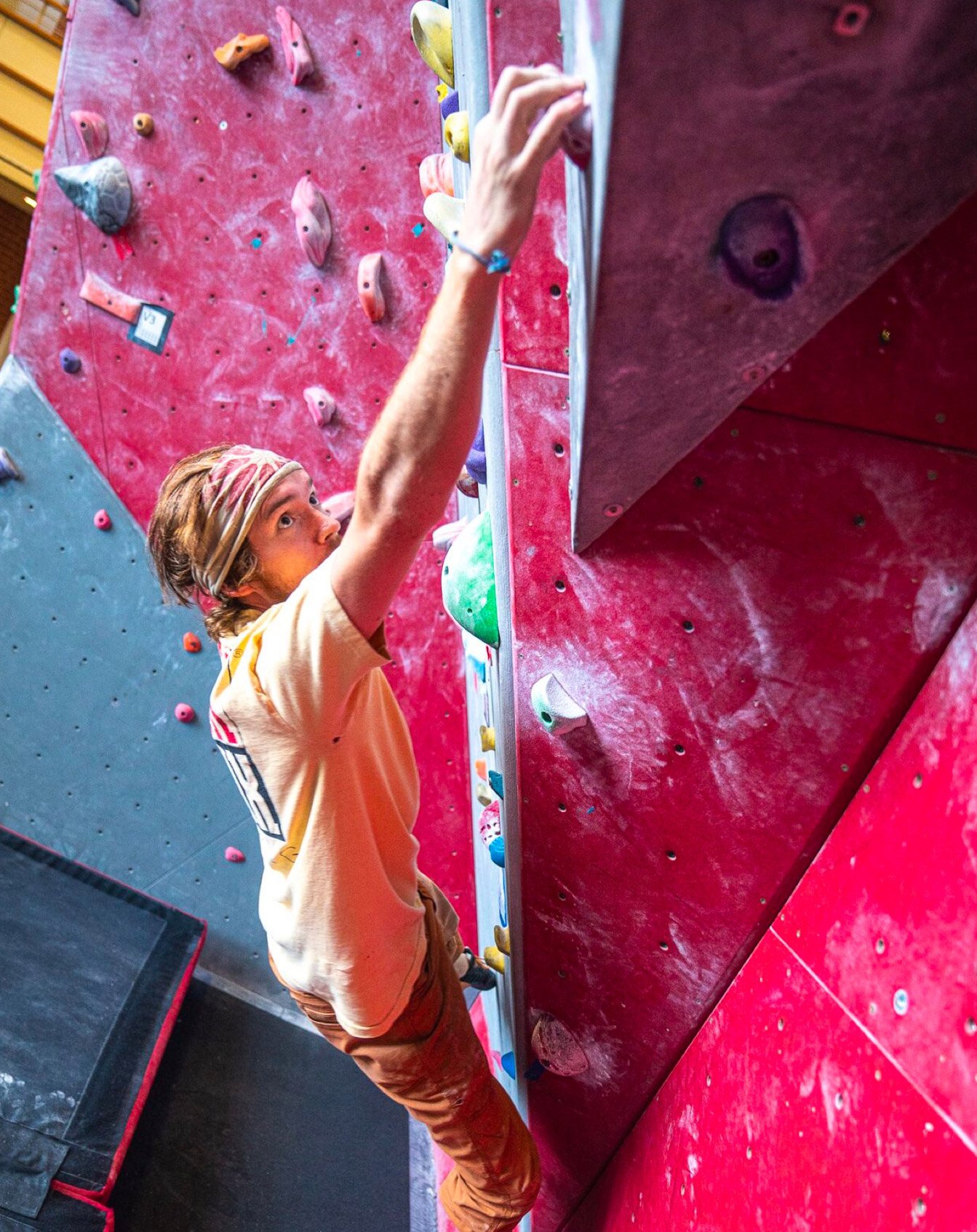 There's no better place than Western to stay active.
Whether you want to work out, cheer on your fellow Mountaineers from the student section or get competitive on the field, we have a wide range of state-of-the-art facilities to support your active lifestyle. You can also rent gear from Wilderness Pursuits for your next adventure, go for a run on the highest indoor collegiate track in the United States or join an intramural sports team to get engaged and stay active.
Explore Campus Recreation
Climbing higher
Our facilities include a state-of-the-art exercise and wellness center, a climbing wall and a pool with a diving board, rope swing and hot tub.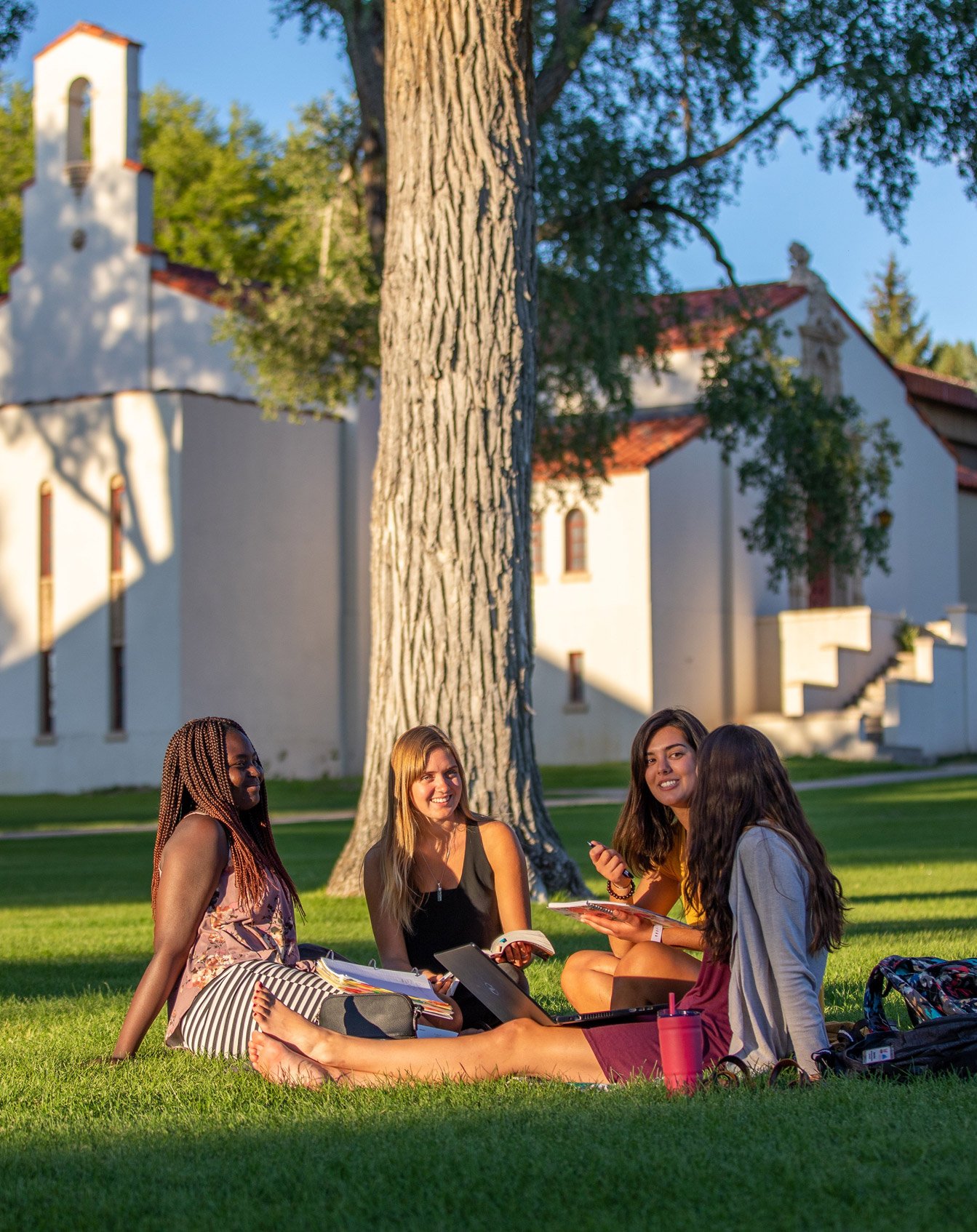 We take a holistic approach to wellness.
We realize that health and wellness are essential to your academic, personal and professional success. Western's Student Health & Wellness Office provides resources, education, assessment, formalized trainings, engagement opportunities and peer support to those in need. Our institutional prevention education program takes a holistic approach to wellness and utilizes both primary prevention and risk reduction strategies.
Learn More
Places to unwind
Our beautiful outdoor spaces are made for gathering with friends to study and relax.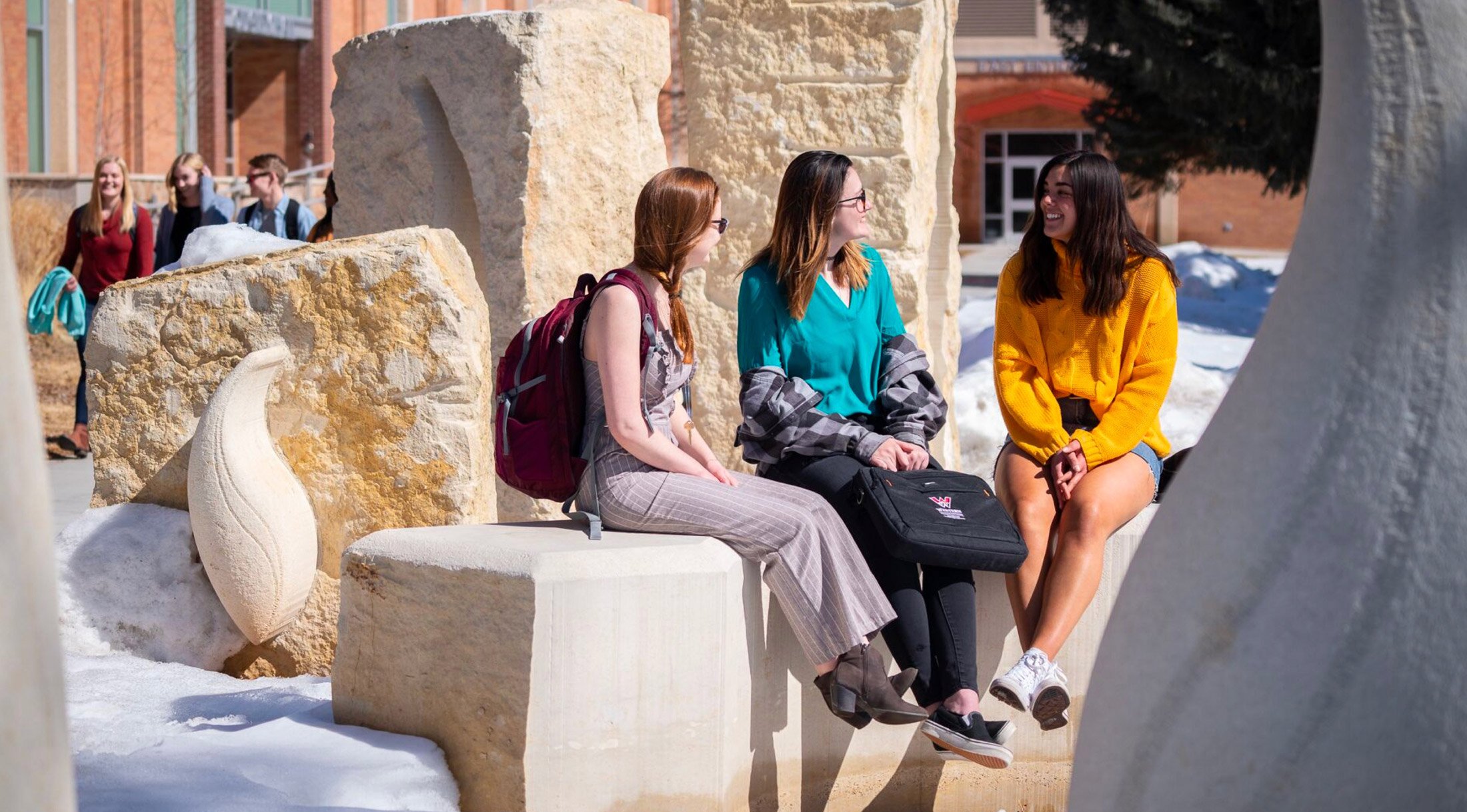 Your safety and security are our top priority.
At Western, our biggest priority is the health and security of our students, staff, faculty and visitors. Our Campus Security Services are here to ensure that you feel comfortable and safe throughout your time at Western. This is accomplished through a community-friendly approach, visibility of security personnel, 24-hour accessibility, roving patrols and cooperation with all local emergency agencies.
Growing together
From our world-class academic buildings, residence halls and recreational facilities—to our beautifully maintained campus—our students love living and learning at Western.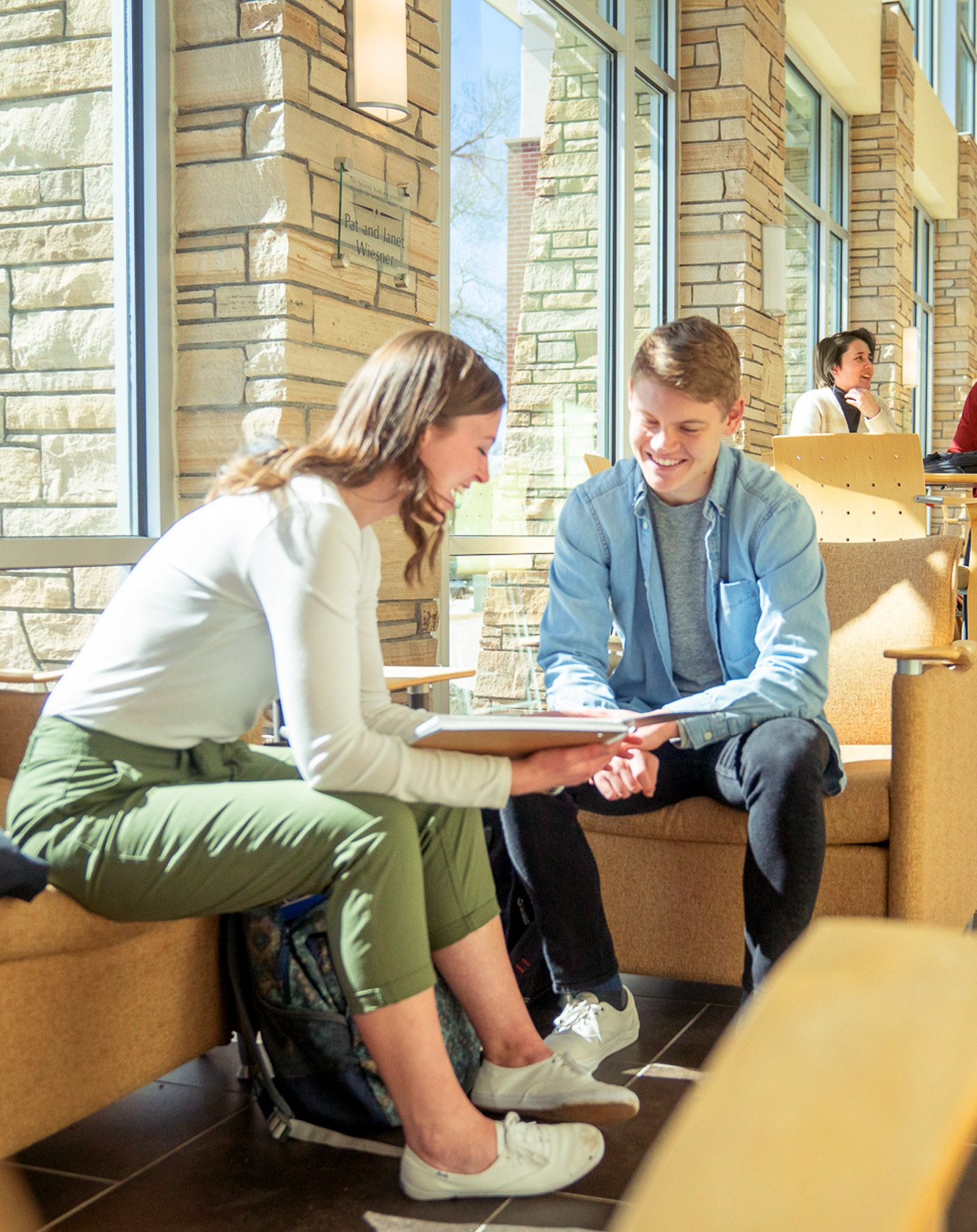 Connect with experienced peers.

EPIC Mentors are experienced upper-class students who share resources to connect you with the campus and community in Gunnison. Your EPIC Mentor will be there to answer any questions about Western and guide you to campus resources so you are set up for success in your first year as a Mountaineer.
Learn More
Making connections
Each incoming student is paired with an Experienced Peers Initiating Connections (EPIC) Mentor to guide them through their first year at Western.
LEAD: Leadership, Engagement and Development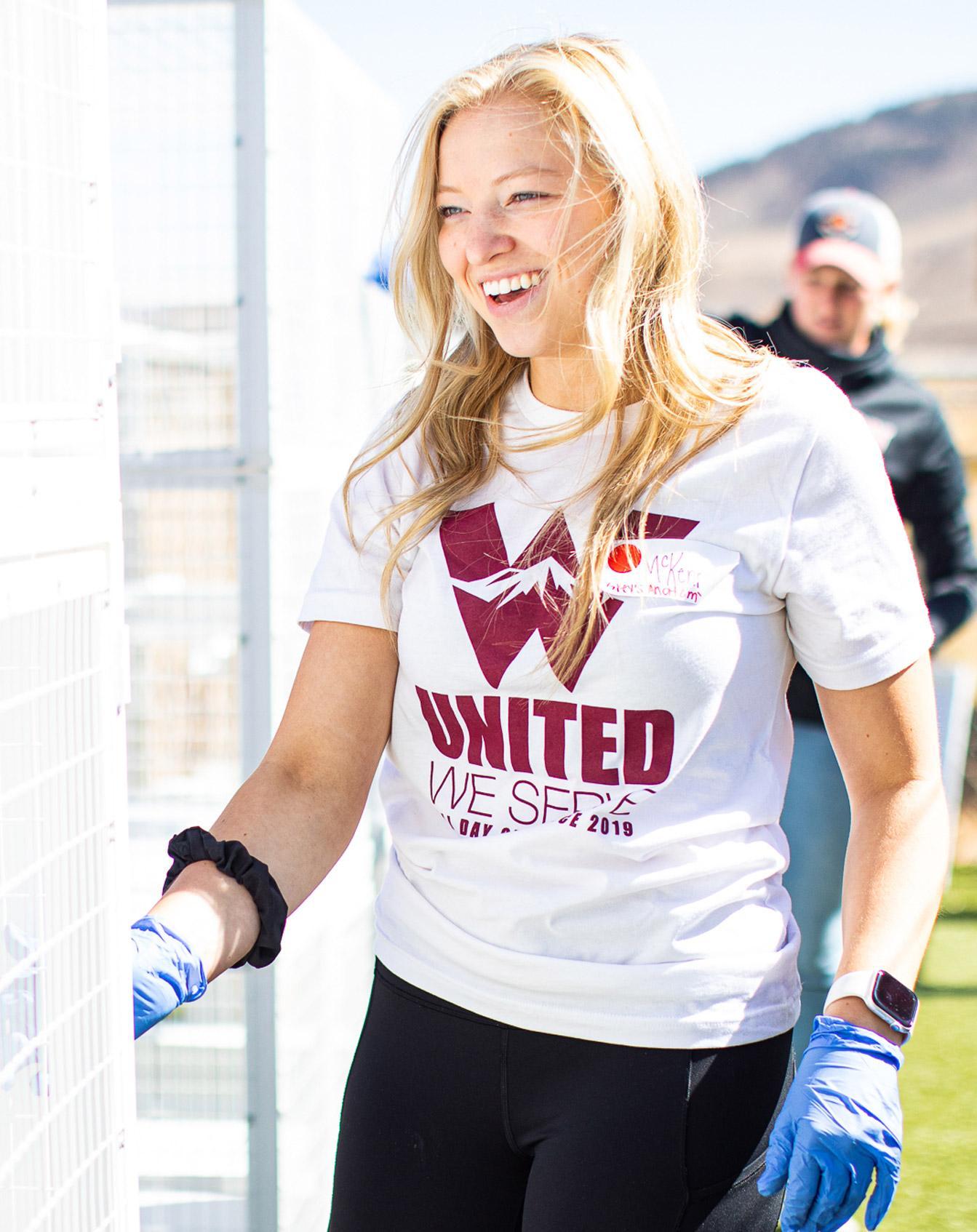 Becoming stronger leaders through community engagement.

The LEAD Office offers leadership development opportunities, engaging students both on campus and within local communities to foster academic, emotional, spiritual and career-related growth. Leadership and service opportunities cultivate the transition from students to future leaders at Western, the Gunnison community and beyond.
Learn More
Leading by example
Service opportunities at Western encourage the development of student leadership skills, fostering better leaders on campus and in the Gunnison community.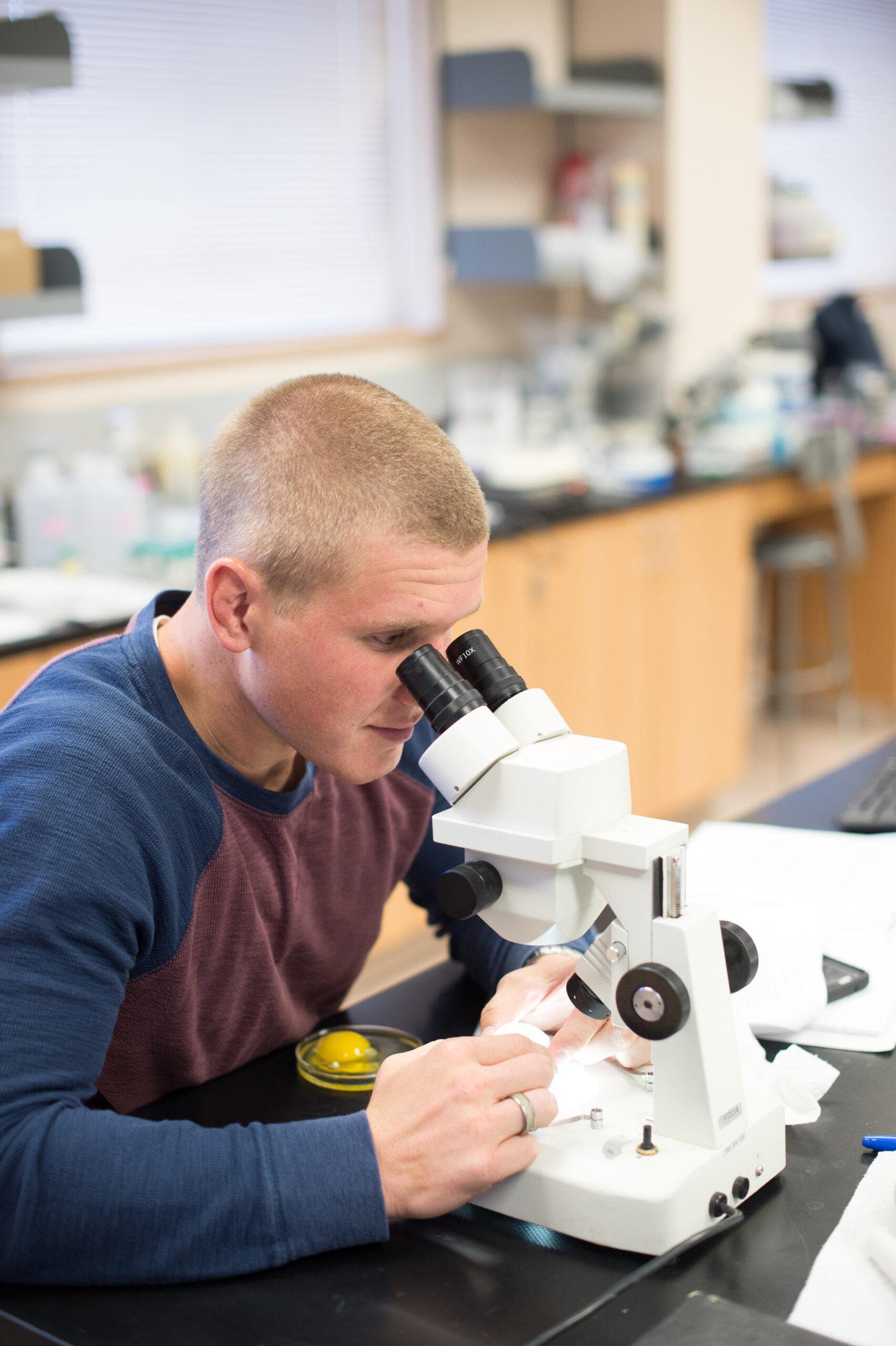 Take your academic opportunities to the next level
The SOURCE fund is a student fee generated fund that provides students with financial support to pursue scholarly opportunities, undergraduate research and creative expression. You can use these funds as either project or travel grants, and have the opportunity to apply for these monies once per semester.
Learn More
Hands-on understanding
Conducting research will allow you to take your classroom knowledge and apply it to practical research, bolstering your understanding of key theoretical concepts.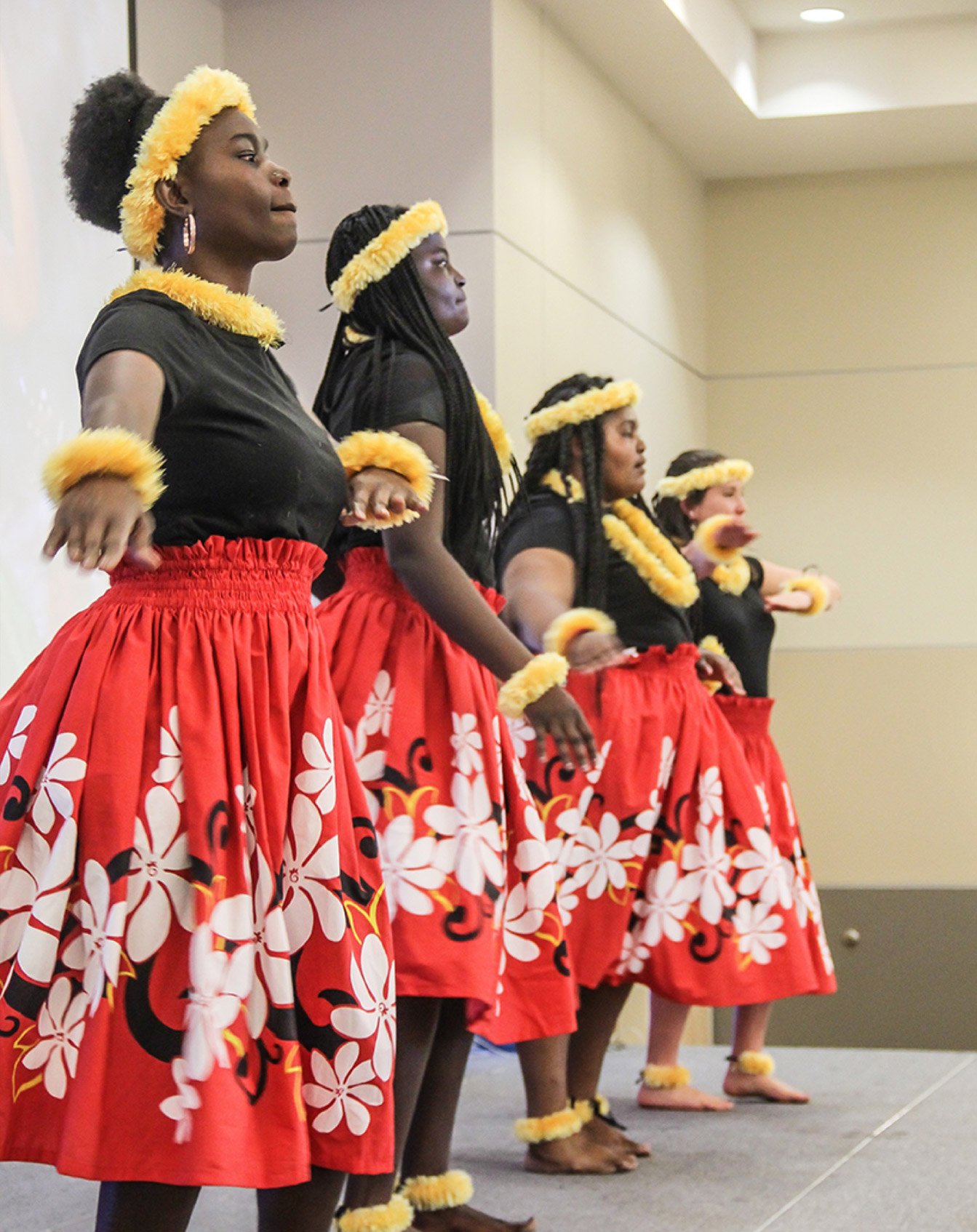 Western is a place where everyone belongs.
Located in the University Center at the heart of campus, the Multicultural Center celebrates the diversity of people in and around the Gunnison community and helps students develop culturally, personally and academically. It is a place where members—regardless of age, ethnicity or gender—feel welcomed and encouraged to participate in any of our diverse range of clubs.
Learn More
Celebrating cultures
A group of students perform a traditional women's dance at the APIC Luau held in the University Center Ballroom.
We are committed to working with students, faculty and staff to build an open, inclusive, intellectual and multicultural community.
You'll find support and assistance with your academic work and as you seek co-curricular activities. We urge you to enrich your classroom experience by joining one of the clubs or activities offered through the Student Government Association, Intramural Sports, Club Sports, Wilderness Pursuits, the Fitness Center or any of our other activities that interest you.
Learn More
The Office of Student Affairs exists to support to students, as well as their friends and family, in times of crisis. This may include referral for academic and personal problems, crisis outreach or helping a student feel supported in the university environment. Our goal is to provide caring services to students in to assist them during times of need.
The programs offered through Campus Life give students the chance to join activities involving their academic, emotional, physical, spiritual or career-related development.
Assistance or referrals regarding university policies, procedures, and regulations.
Assistance in resolving student-based problems and conflicts.
Neutral and impartial listener—emphasis on resolving issues informally or through mediation.
Helps promote fair and equitable treatment at Western Colorado University.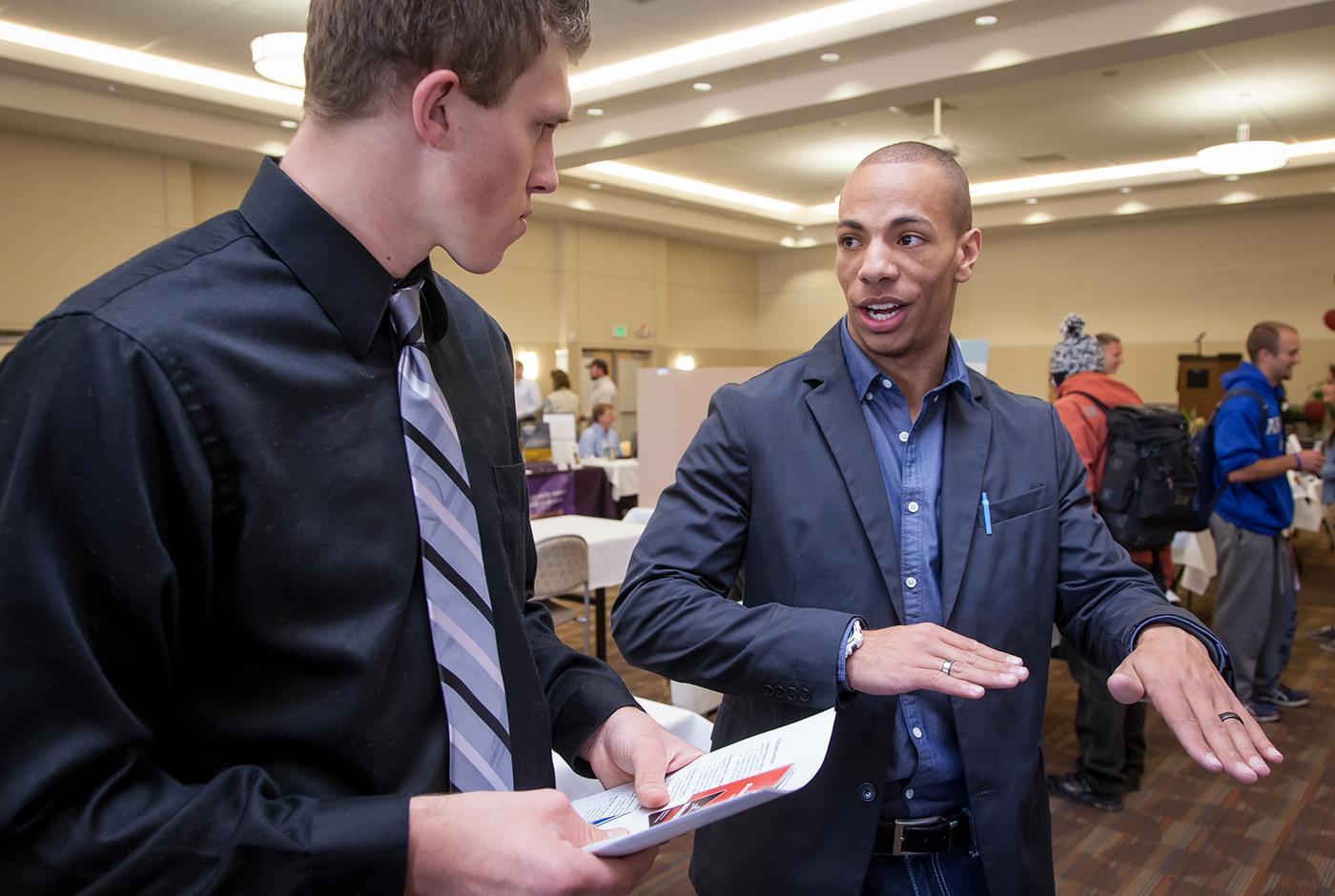 Committed to your future success.
We know that our students are adventurers, pioneers and entrepreneurs. The helpful staff in Career Services are here to help you craft your next adventure. We offer career preparation resources, career advising, alumni and employer networking and other tools to help you reach your potential and maximize the contributions you can make in society.
Learn More
A bright future awaits
Students engage with prospective employers at one of several annual career fairs.