The Center for Learning & Innovation offers exciting opportunities to discover new passions and gain new skills. Our experiential learning programs extend beyond typical educational courses, allowing you to learn the kinds of adaptable skills that will serve you for a lifetime.
Winter/Spring 2024 Courses
Course information coming soon! A complete list of courses will be available for viewing/registration by January 5, 2024.
Register NOW! Many classes fill quickly. Classes may be canceled if minimum enrollment is not met at least three business days before class begins. Register as soon as possible to ensure a place in the course(s) you want.
Ways to register:
Online: Use this link
Call: (970) 943-2885
Email: center@western.edu
Mail request to:
Center for Learning & Innovation
303 Taylor Hall
1 Western Way
Gunnison, CO 81231
Ways to pay:
Payment must be received before course begins. Cash, Credit Card. Visa, Discover, or MasterCard. (Must call Cashier Office: (970)943-3003 between 9 a.m.-4 p.m., please have your ID number from your invoice. Check can be mailed to address above.
Registration Confirmations
Center for Learning & Innovation staff will send out an email confirmation as reminders of class dates and times. Participants will be notified if there are changes, such as location, time, date, or instructor. If classes are canceled, notification will be made as soon as possible.
Registration and Payment Information
Payment for classes is due with registration. Check or cash payments are accepted with registration. AFTER you have received your Registration Confirmation, please call the Cashier's Office at (970) 943-3003 to make a payment with a Visa, MasterCard, or Discover card. Checks that are returned for non-payment are assessed a $20 service charge.
Senior Discount
Seniors, ages 62 and older, may register for Center for Learning & Innovation non-credit courses at half price. This discount will be applied at the time of registration and may not be combined with any other discounts. Course fees payable to another agency, materials fees, or courses which involve travel do not qualify for discounts. The Center for Learning & Innovation is a part of the Colorado Statewide Extended Campus. State funds were not used to produce this document.
Employee Discount
Center for Learning & Innovation offers a $100 credit for Western faculty/staff per semester. This credit does not include Continuing Education Units cost, credit costs, material fees, tour course fees or outdoor program course fees. This credit does not apply to student employees.
Continuing Education Units (CEUs)
The Continuing Education Unit (CEU) is a nationally recognized method of quantifying the time spent in the classroom during professional development and training activities. Ten hours of instruction = 1.0 CEU. One hour of instruction = 0.1 CEU. CEUs appear on your Western Colorado University transcript; however, they are not college credits and do not fulfill degree requirements.
Graduate Credit
Some classes are offered for graduate credit (510 level). Students must have a bachelor's degree to register for graduate credit courses.
Prerequisites
Prerequisites for some classes listed in this brochure are mentioned in the course descriptions. Students who enroll in graduate credit must be within 12 hours of receiving their undergraduate degree or must already have graduated.
Transcript Information
Transcripts for credit courses can be obtained by visiting www.parchment.com
Undergraduate Credit
Undergraduate credit classes offered through the Center for Learning & Innovation are based on semester credits and have the same academic expectations, including class time, as those offered through resident instruction.
Cancellations
The Center for Learning & Innovation reserves the right to cancel classes and to make changes when warranted. Participants will be notified via email if a class is cancelled and will receive a full refund.
Refunds for Withdrawals and Dropping a Course
Drops from a course will result in a refund if they occur prior to the week before the start date (unless otherwise specified). Non-attendance or non-payment does not constitute a drop. Full refunds are not given after the last day to drop. All drop requests must be in writing to the Center for Learning & Innovation at center@western.edu
Evaluations
Students have an opportunity to evaluate class content and their instructor at the conclusion of the class. Input from students is important, as it helps improve future classes. Evaluations are anonymous.
Immunization Requirement
Students attending the Center for Learning & Innovation classes are not required to be immunized or sign an immunization waiver.
Liability Waivers
Classes which present a degree of risk may require a signature on a waiver of liability. Waivers will be e-mailed with registration confirmations. Please return these to the Center for Learning & Innovation prior to the start of your course.
Photograph Policy
Photos of students and instructors in various classes are often taken to promote Western Colorado University Center for Learning & Innovation. Such photos are used in schedules of classes, flyers, and other marketing pieces.
Selective Service Information
Males who are 18 years of age or older, born after 1960, and who are not permanent residents of the Trust Territory of the Pacific Islands or the Northern Mariana Islands MUST be registered with the Selective Service to comply with Colorado law and to register for credit classes. Individuals not in compliance are subject to penalty of law and to withholding of transcripts.
Textbook/Materials
Materials and/or material fess needed for a course will be listed with the course description.
Short-term Domestic and International Trips
Join Western's Art Department from May 3-20, 2024 to study art and art history in Florence with excursions to other art destinations around the country. Click here to view the course flyer and find instructor contact information.
To receive the course application, email center@western.edu and set the subject line as "Art and Art History in Florence, Italy Application"
Instructors: Dr. Micah Russell and Dr. Pat! Magee
Date: April 11-25, 2024
Location: Trip begins in Memphis, TN, and ends in New Orleans, LA
This course offers a two-week immersive expedition on and along the Lower Mississippi River this spring, from Memphis to New Orleans to the Gulf of Mexico. We will be learning about big river management, natural history and ecology, environmental justice, and ecosystem restoration. Along the way, we'll also have the opportunity to experience southern culture through its history, music, food and literature. Activities include, but are not limited to, a 4-day canoe camping trip, visits to national monuments and memorials, conversations with national wildlife refuge managers and conservation scientists, dialogue with environmental advocates and industry leaders, and more.
Click here for detailed course information.
Click here to view course Q&As and a detailed course itinerary.
Click here to view the course poster.
To receive the course application, email center@western.edu and set the subject line as "Ecosocial Crossroads: Lower Mississippi River Application"
Instructor: David Hyde, Ph.D.
Date: May 19, 2024 – June 12, 2024
Location: Blue Creek, Belize
Application Deadline: March 1, 2024
This is a 6 credit-hour course designed to introduce students to the methods used to collect and analyze archaeological data in a hands-on field setting. The course will take place over the span of 4 weeks at a remote archaeological field camp in Belize, Central America. Students will receive instruction in archaeological excavations, making technical drawings, survey and instrument mapping, and basic field laboratory procedures at the Medicinal Trail Site. In addition, students will have the opportunity to learn about the pre-hispanic Maya through lectures and field trips. Click here for detailed program information and click here to view the program flyer. Interested students are also encouraged to attend an informational meeting on November 30, 2023.
Instructors: Molly Murfee and Thanasis Kinias
Dates: May 21, 2024 – June 8, 2024
Learn of ancient mythologies embedded in the land visiting archaeological sites 5,000 years old; Explore a history as dramatic as the landscape, launching thousands to flee to North America; Experience puffins, lochs, bagpipes and castles while earning academic credit.
INFORMATION MEETINGS
Thursday, November 9. 12:30 – 1:45 p.m. Taylor Hall room 104
Thursday, December 7. 12:30 – 1:45 p.m. Taylor Hall room 104
Offered through the Honors Program
Students not enrolled in the Honors Program may attend Scotland Abroad with faculty permission
Questions? Contact the faculty!
Molly Murfee: mmurfee@western.edu & Thanasis Kinais: tkinais@western.edu
Click here to view the detailed course description.
Click here to view the course flyer.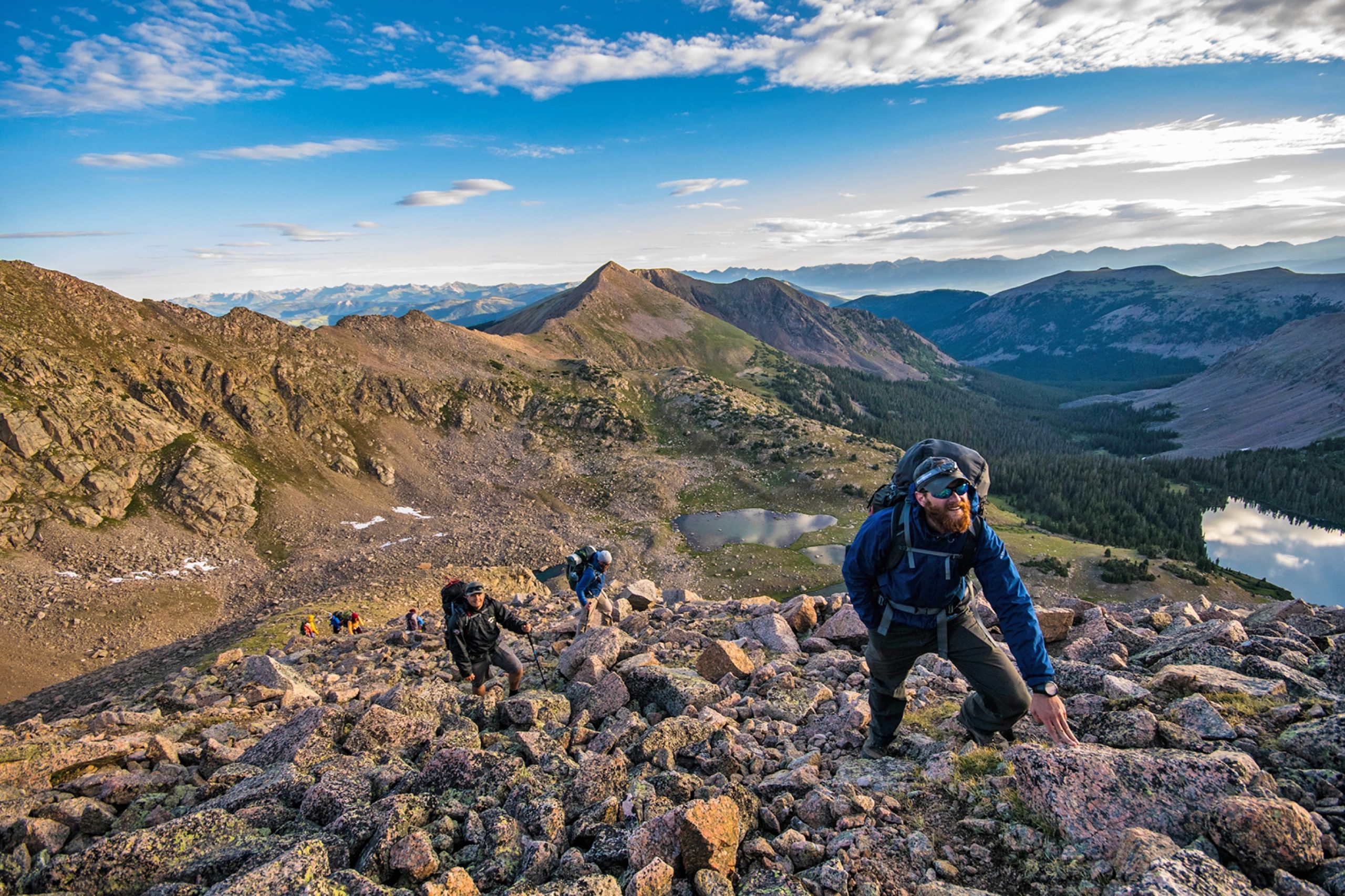 Fuel your passion for the outdoors.
The Center for Learning and Innovation gives you the opportunity to earn credit while participating in valuable learning opportunities provided by our contract partners. You can embark on field expeditions, explore new cultures, attend leadership trainings and acquire new certifications.
Learn More
Rising to the Occasion
Student Tanner Saucerman ascends to the summit of Mt. Henry on a hike lead by Instructor Paul Tame.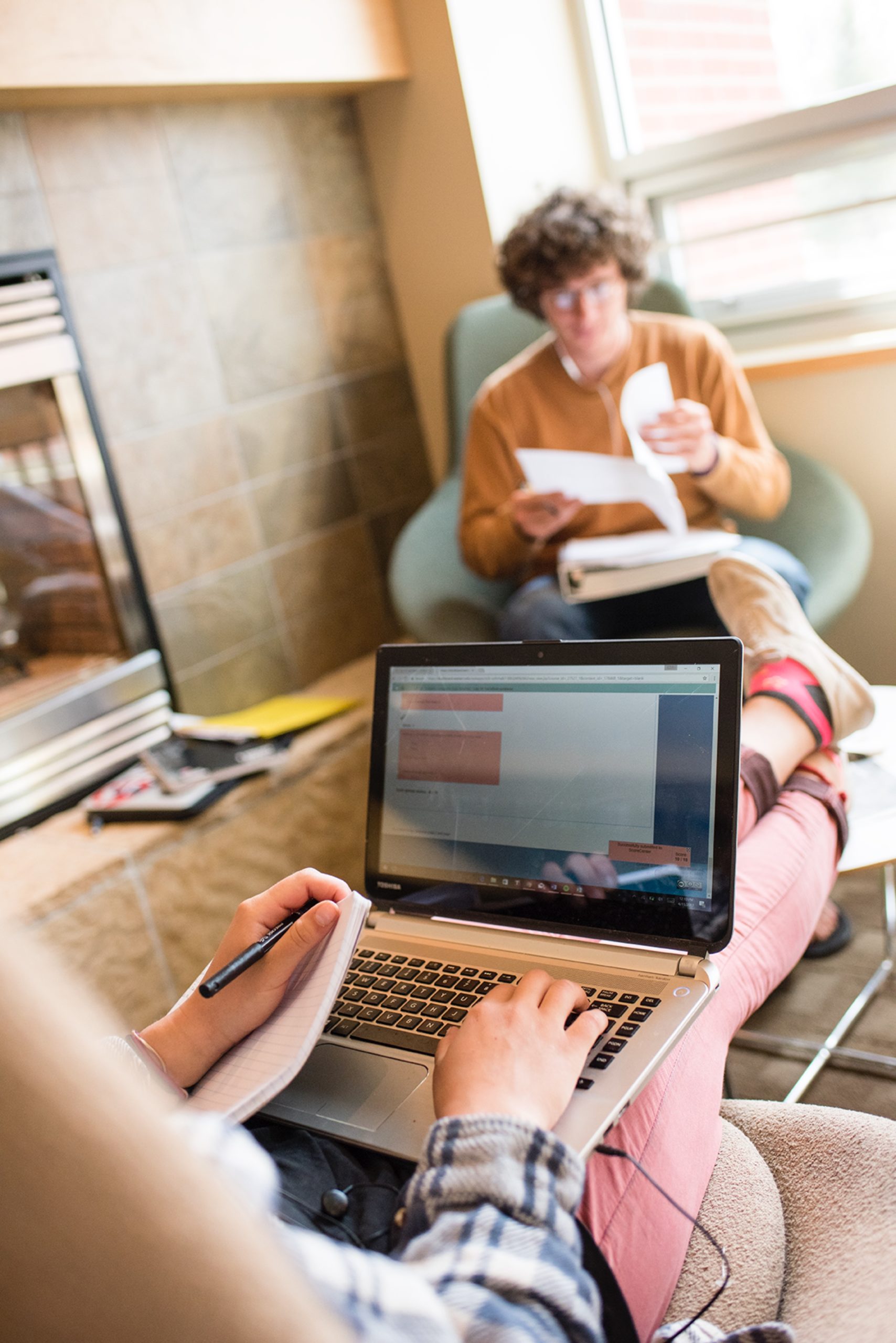 Develop professional skills from anywhere.
In partnership with ed2go, Western offers online open enrollment programs designed to provide the skills necessary to acquire professional level positions for many in-demand occupations. Designed by a team of professionals from each respective field, our instructor-facilitated, web-based learning programs can be taken from the comfort of your home or office at times that are convenient for you.
Visit ed2go
Remote connections
Our extensive online course offerings allow students to work anywhere there is an Internet connection.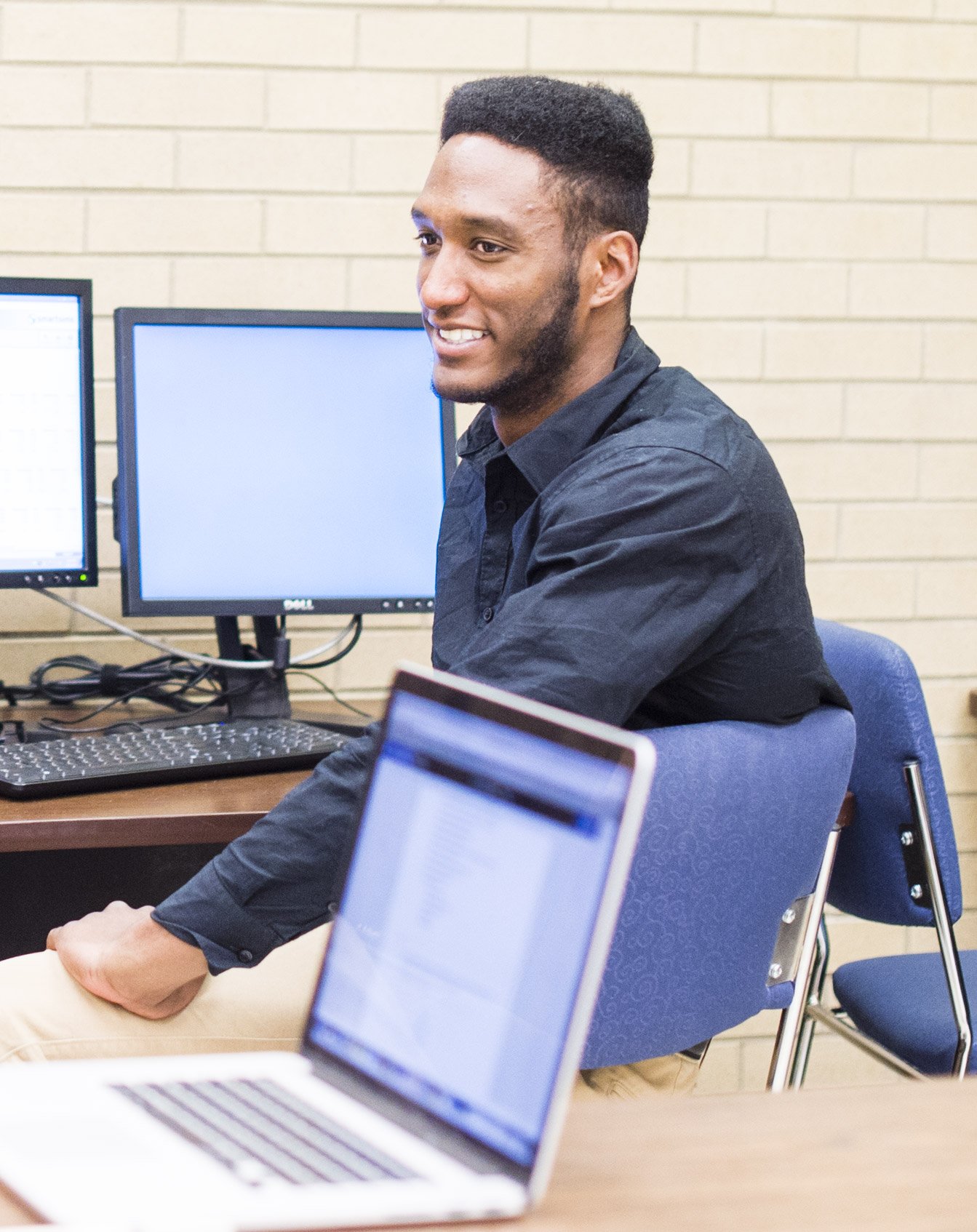 Gain the knowledge and skills you need to excel.
Career Step is a leading online education company focused on the allied healthcare market. They specialize in medical transcription and editing, and medical coding and billing training.
The Career Step online training courses have been developed in conjunction with industry experts and employers and are designed to help you gain the knowledge and skills you need to be successful in your chosen career. We offer both full career training programs and smaller continuing education and skill development courses. Each program requires approximately 640 hours of coursework. Students have one year to complete the coursework at their own pace. There is an option for a four-month extension, if needed, for an extra fee.
Get a step ahead
Career Step has trained more than 50,000 students and made more than 700 placements with companies.
Center for Learning & Innovation
Director
Shelley Jansen, M.S.
Director of the Center for Learning and Innovation
Assistant Director of the Center for Learning & Innovation
Ryon Gilbreath
Assistant Director of the Center for Learning and Innovation
Contact Information
8am - 5pm
Campus Location
Western Colorado University
Taylor Hall 303
1 Western Way
Gunnison, CO 81231