The Academic Resource Center provides advising services to current and future students on a multitude of topics. Our academic support staff will help you create, assess and revise a personalized plan to help you achieve your goals.
The Academic Resource Center guides you through registering for your first semester of classes at Western.
New Student Registration starts on November 7 for Spring 2023 admits and May 1 for Summer and Fall 2023 Admits. If you have questions, please call 970.943.7056. Find a checklist built specifically for you below:
Are you coming to Western through the National Student Exchange? Contact the Academic Resource Center for registration information.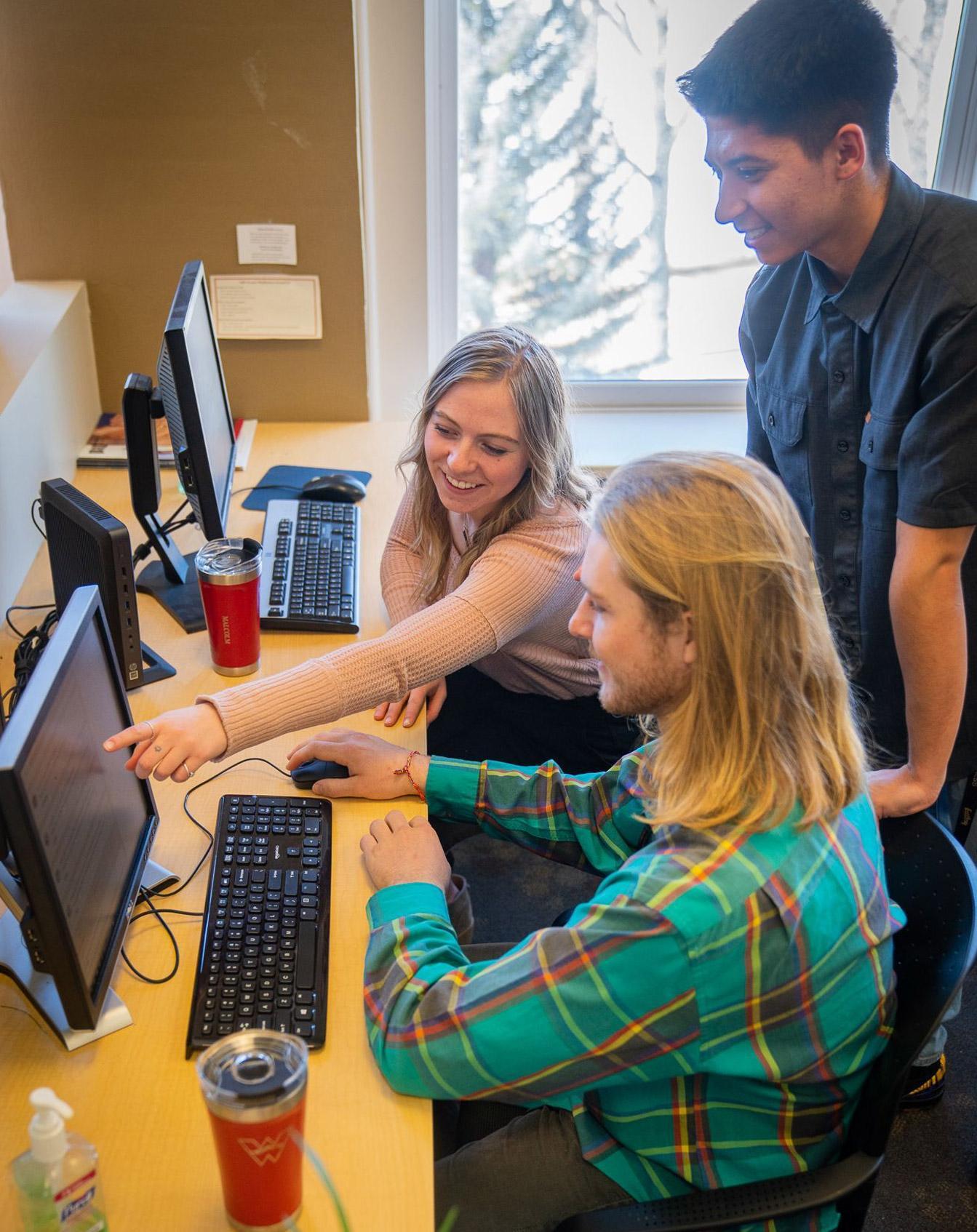 Be the architect of your own education.
The Exploratory Program exists to provide a seamless transition for all undeclared students at Western from college entry to the time of declaring a major. Through an investigation of individual abilities, interests and values you can clarify your own educational, career and life goals. Use our FOCUS 2 assessment to figure out which academic path is right for you.
Learn More
Charting your own course
The Exploratory Program will help you stay on track to graduate with the degree you need, to pursue the meaningful career you want.
Study Abroad & Exchange Programs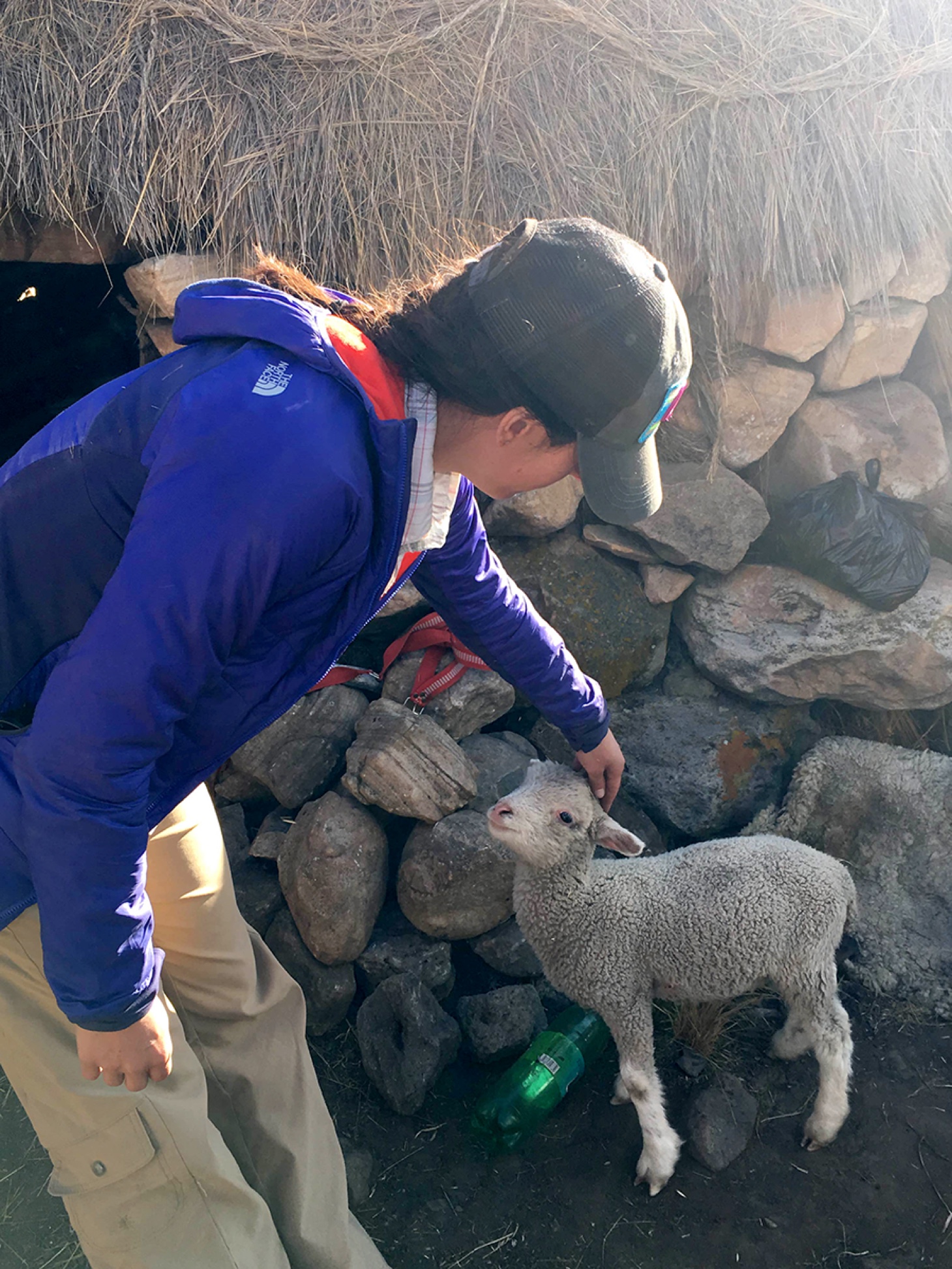 Gain a global perspective.
Studying abroad is the opportunity of a lifetime. As part of the full cultural immersion, you'll adopt the social customs and language of another country and connect with its people. Our study abroad programs are customized to meet your academic and career goals to maximize the benefits of your experience. Living abroad offers you the opportunity to learn about yourself and develop essential life skills that will prepare you to thrive personally and professionally.
Learn More
Global perspective
Students studying abroad in Peru explore their surroundings and install solar panels, as part of the World Energy Project.
The Trailhead - Student Success Center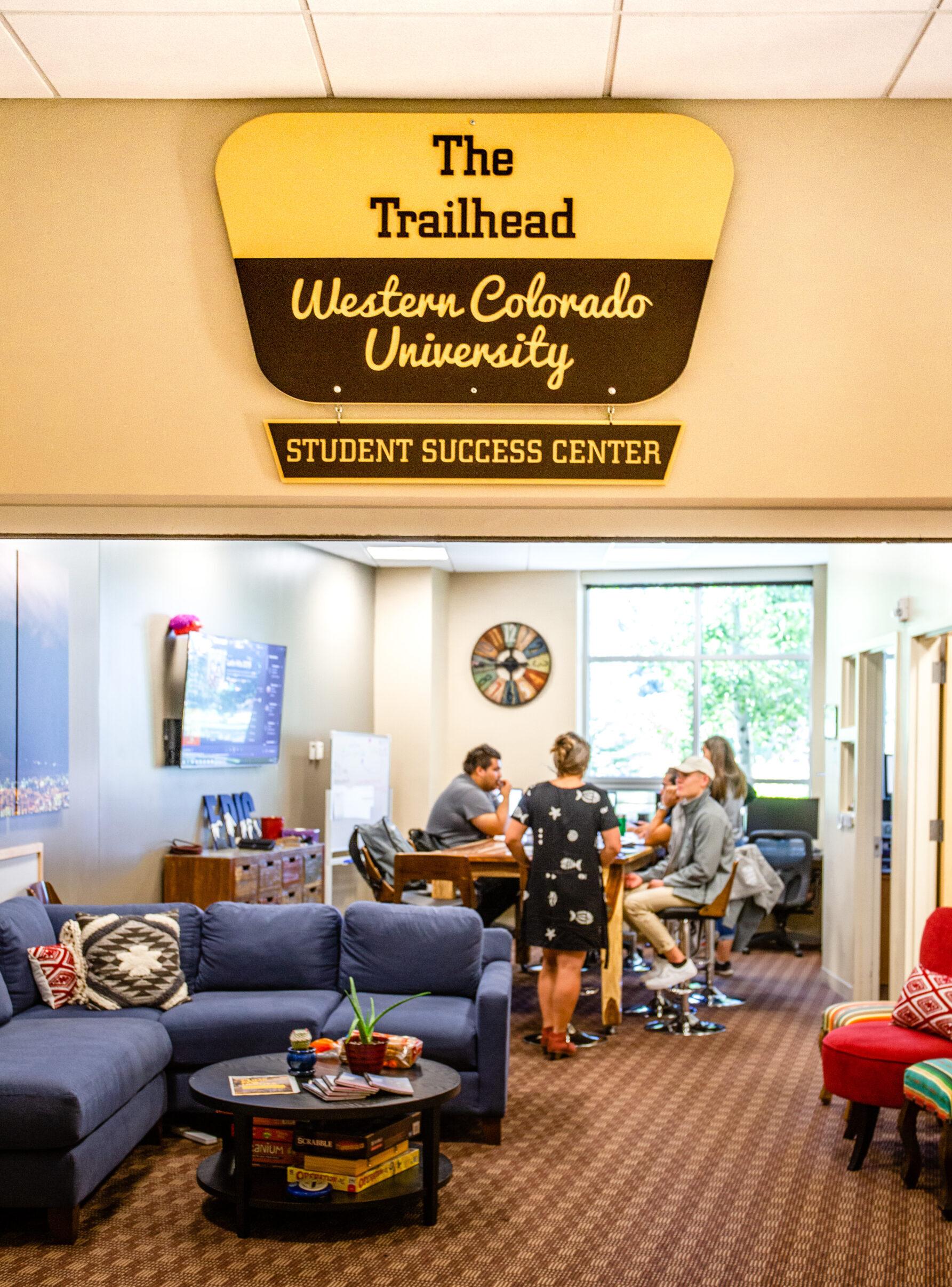 Connect with experienced peers through the EPIC Mentorship Program.
As an incoming student, you'll be paired with an Experienced Peers Initiating Connections (EPIC) Mentor to guide you through summer and your first year at Western. These students are upperclassmen who are empowered to provide you with the resources you need to connect with campus and community in Gunnison. Once you're off and running, your EPIC Mentor will be there to answer any questions that you have and connect you with the resources and advocacy necessary for success.
Learn More
Making connections
Each incoming student is paired with an Experienced Peers Initiating Connections (EPIC) Mentor to guide them through their first year at Western.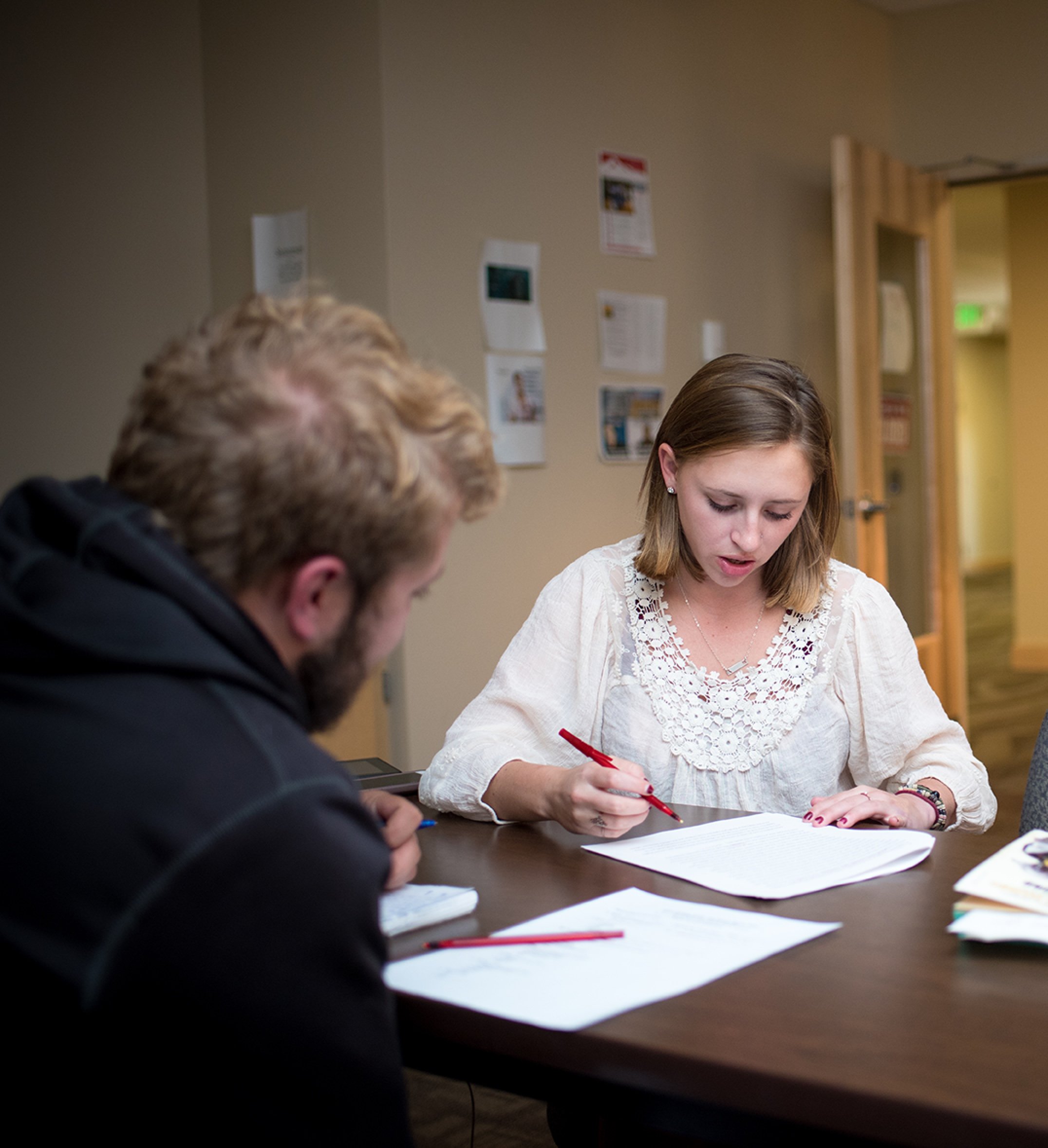 Guidance for any stage of the writing process.
At the student-led Writing Center, you can work one-on-one with staff to improve your writing skills and academic writing assignments. You can come to the Writing Center at any stage of the writing process, whether it's to brainstorm ideas and get started on a paper, incorporate feedback or to work on polishing and editing.
Learn More
Writing skills
Western's Writing Center in Leslie J. Savage Library, helps students craft, edit and polish assignments.
Convenient testing services to help you thrive.
The Academic Resource Center offers Accuplacer and CLEP tests throughout the year. If you would like to take a test, please review the information below and call our office to schedule a date at 970.943.7056.
Examinations offered through the Academic Resource Center:
The Academic Resource Center is able to administer some exams to students for course placement, course credit, as well as correspondence exams for courses not offered by Western. All examinees are required to pay a $25 proctoring fee.
Click here to pay your test fee online (only after you have scheduled your exam with the ARC).
Exams may be scheduled Monday-Friday between 8:30 a.m. and 4:30 p.m. If an examinee schedules an exam during a timeframe that does not allow for the full amount of allotted time, the examinee will forfeit the portion of the time that occurs after 5 p.m. The Academic Resource Center operates on the university calendar.
International Student Services
Your journey to success starts at Western.
At Western, we welcome students from all over the world to grow and thrive in our community. While the admissions process for an international university might seem overwhelming, our academic staff is committed to making your transition to Western and to the United States as seamless as possible.
Academic success is our goal.
If you're struggling in classes and need additional assistance, please reach out to the academic success advisor. They can help you improve on areas including time management, test-taking tips, study skills, reading skills, accountability and much more.
The Turning Point Program is designed for students on academic probation. In order to plan for academic success, you'll need to take action during the very first part of the semester. The program must be completed in the first ten business days of each semester you are on probation or a hold will be placed on your account. Steps on how to complete this program are below.
Complete the online self assessment form.
Schedule a meeting with a Success Advisor
Refer to the Understanding Academic Probation section below for additional information.
Are you in need of academic assistance or do you know someone who is struggling academically? Please fill out the form below. The Academic Resource Center will be reaching out to connect you to resources that will help you succeed.
Students are placed on academic probation status as a warning that their academic progress is not satisfactory and that they should take steps to improve their academic performance to avoid suspension from the University. Students who are placed on academic probation should immediately seek assistance in academic improvement from such sources as academic advisors, instructors, Current Students or the Academic Resource Center. Information regarding academic policies can be found in the University's Academic Policies Handbook or Catalog.
Definition of Academic Probation from the Academic Policies Manual:
Students are placed on academic probation when their cumulative grade-point average falls below the minimum required (see below). It is an early warning that students should take steps to improve academic performance. Students are placed on academic probation if they:
are in the first semester of enrollment at Western (regardless of the number of credits) and receive a semester GPA below 1.500;
have attempted fewer than 10 credits and have less than a 1.750 cumulative GPA at the end of a non-probationary semester;
have attempted between 10 and 44 credits and have less than a 1.880 cumulative GPA at the end of a non-probationary semester; or
have attempted 45 or more credits and have less than a 2.000 cumulative GPA at the end of a non-probationary semester.
Students are expected to raise their cumulative grade-point average to the required level during the probationary semester. Academic probation ends when the student achieves the required cumulative grade-point average. Students on probation achieving at least a 2.000 semester grade-point average (even though the cumulative grade-point average has not reached the specified level), may be permitted to continue for an additional probationary semester.
Academic Resource Center
Campus Location
Western Colorado University
Taylor Hall 302
1 Western Way
Gunnison, CO 81231