Colleges with accelerated programs provide students with a unique way to complete their degrees. Many students who earn a master's degree utilize the colleges with accelerated master's programs to streamline their studies. These programs have most students finishing their undergraduate degree in three years, as opposed to the typical four years. After completing an undergraduate degree, colleges with accelerated degree programs tasks students to complete their master's in the following two years.
Students eager to pursue an undergraduate and master's degree should consider colleges with accelerated master's programs. Colleges with accelerated programs ensure their graduates have the necessary knowledge and experience in just five years. The coursework can be intensive, but many courses are specialized to provide practical experience for future careers.
Colleges with Accelerated Degree Programs
Colleges with accelerated degree programs stand out by providing an unforgettable education through fieldwork and practical experience. Students are hyper-focused on their undergraduate courses throughout the first few years. With the momentum of completing an undergraduate degree, the colleges with accelerated programs transition students into the master's program in the following semester. The benefits of a college degree multiply as students pursue a master's.
There are many accelerated degree programs to explore at Western. Students interested in gaining a master's in Education, Ecology, Exercise Science, and many other fields should consider colleges with accelerated degree programs. The program tests students in a variety of ways and offers unique tuition options to explore. Western not only provides this opportunity to its students but also grants the possibility of transfers from community colleges to advance their education. Many students explore colleges with accelerated degree programs to launch towards a future.
Colleges with Accelerated Master's Programs
An accelerated master's program provides students with the practical tools and knowledge for an undergraduate degree while equipping them with the experience in their master's schedule. Colleges with accelerated master's programs maximize the investment for students. Not only does Western aid in academic achievements, but is one of the colleges with the best alumni networks to help create community beyond the campus.
The accelerated programs offered at Western are:
The programs have a uniform timeline of three years of undergraduate studies followed by two years of graduate-specific studies. Colleges with accelerated master's programs bridge the gap between college and the professional environment through hands-on learning experiences, research, and internships.
B.A. in Elementary Education with Teacher Licensure; M.A. in Education
The elementary education accelerated program combines education and theory with in-classroom experiences with students. Through a variety of courses, students of the program will learn how to operate in different scenarios to tailor to the needs of their future students. Beyond undergraduate, Western helps to provide specializations to fit your interests and desired field of study. The program grants students access to:
Community Partnerships
A unique aspect of colleges with accelerated master's programs is the other students you work with. The program connects its students with teachers in the surrounding area to provide real-world experiences.
Future Educators of America
The Future Educators of America is a club at Western that links students pursuing a degree in education with service, engagement, and conversion. This club will introduce like-minded students to one another and provide ample resources.
Residency Year
Western students are provided with an opportunity of a lifetime to teach at elementary schools around the world.
Bachelor of Arts/Science with Teacher Licensure; M.A. in Education
Similar to the education program above, this program allows students to explore another passion before entering the master's program. The 11 majors available to pair with this program are Art, Biology, Chemistry, Economics, English, Exercise Sport Science, Geology, History, Mathematics, Government, or Spanish. The combination of undergraduate and graduate degrees helps teachers blend topics to prepare for a future in teaching the specific course. This program affords the same opportunities and programs available above:
Graduate Program in Creative Writing (GPCW)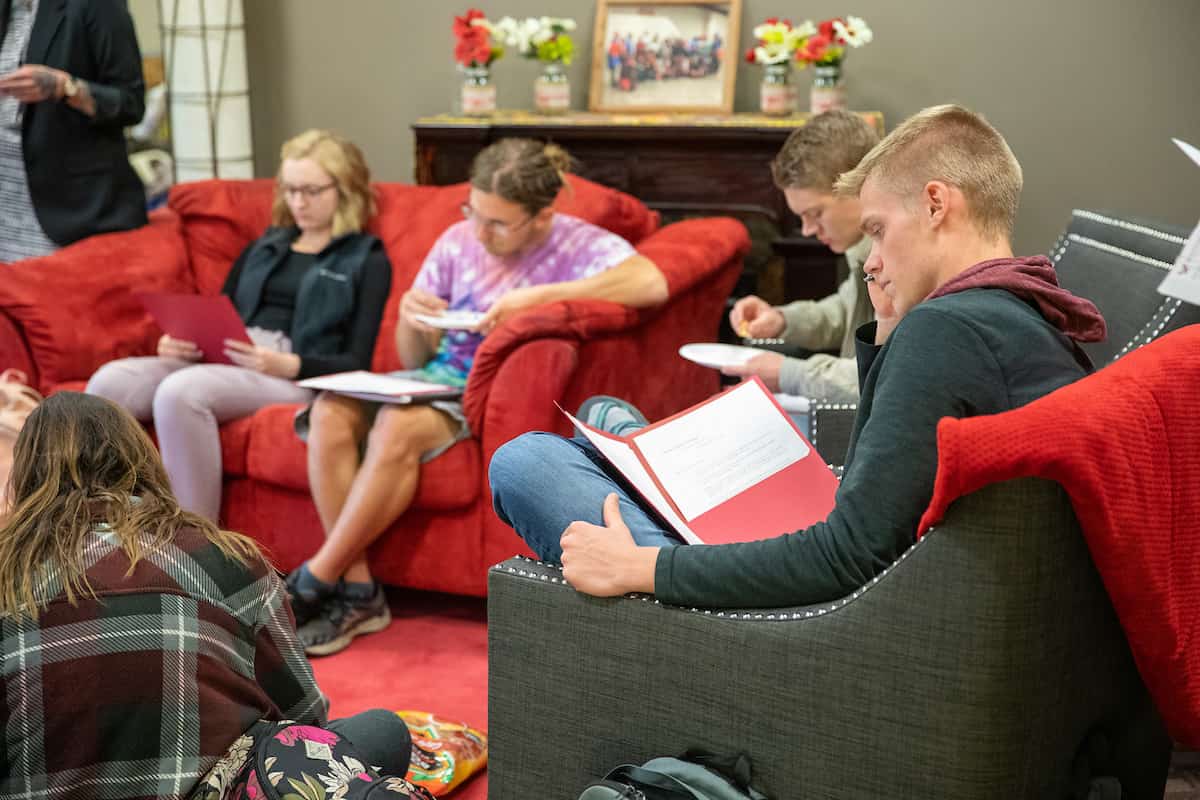 Explore your interests in creative writing from colleges with accelerated master's programs to find your writing passions. The undergraduate program challenges students with different classes to identify specific skills and interests. This influence helps graduate students choose between the concentrations of genre fiction, screenwriting, poetry, or nature writing. You will develop a robust skill set to jump into many writing professions. The program also opens the door to specialties like:
Teaching Assistantships
Students can work with peers and tutors within the program to help in the learning process. This assistantship builds confidence in writing and editing while identifying their strengths and interests.
Writing Center
The writing center enables students to have an impact beyond the campus. You can work with organizations to edit and provide writing services outside of the university to gain experience and connections.
Pathfinder Magazine
Build your portfolio by submitting your work to the Pathfinder magazine for a chance to be featured. Western's annual creative writing publication is a great opportunity for students to test themselves and write for a larger audience.
M.A. in Gallery and Museum Management (MGMM)
Colleges with accelerated degree programs like Gallery and Museum Management allow students to thrive in the art and museum environments. Undergraduate studies supply an understanding of art history and theory to provide the tools for research. Through graduate studies, students will learn the skills for visual arts administration and management. Students can explore the options in:
Art
Students can display their work in gallery exhibits on campus or in the Pathfinder magazine for a broader audience. The Student Art League provides support and resources for students to explore their artistic interests through experiences, professional development, and education opportunities.
History
Western's location provides a unique experience for field research with historical sites like Sand Creek Massacre and Bent's Old Fort close to campus. Students can explore internship opportunities at the Crested Butte Heritage Museum only a short drive from campus. A sought-after experience is partaking in a study abroad program with the history department to explore the world.
M.S. in Ecology
Gunnison is surrounded by rich variation in biodiversity, making Western one of the ideal colleges with accelerated degree programs in Ecology. Students can decide between an undergraduate focus in Biology or Environment & Sustainability to pair with an advanced degree in Ecology. The program challenges students to study and understand the environment to tackle challenges in the future. There are many fields to specialize in at Western:
Aquatic Ecology
Fisheries Biology
Forest and Fire Ecology
Invasive Species Ecology
Population and Conservation Ecology
Terrestrial Ecosystem Ecology
Wildlife Ecology
M.S. in Exercise & Sport Science: High Altitude Exercise Physiology (HAEP)
Students eager to work with athletes or aid in training or recovery should be aware of the Exercise & Sport Science accelerated program at Western. Other colleges with accelerated degree programs do not compare to the program offered at Western due to its unique high elevation environment. The lab is in the heart of the Rocky Mountains and challenges athletes in unique ways. The experience and knowledge learned in this program will provide students with an unparalleled edge for career opportunities. Students can get involved in many ways:
Wellness Elevated
Assistantships
Shadowing
Research Funding
Paid Positions
Master in Environmental Management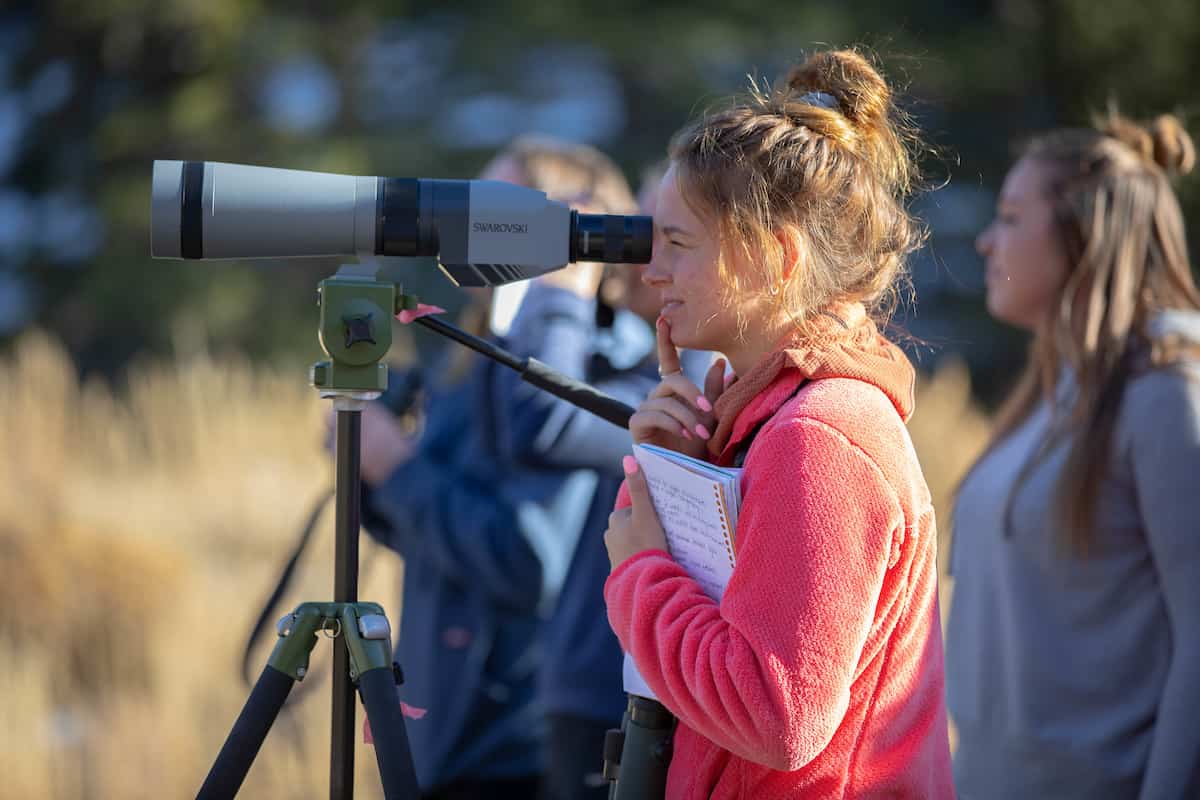 The master in environmental management program enables students to customize their tracks to their interests. The undergraduate programs that pair with the major are Biology, Business Administration, Environment & Sustainability, Government, Psychology, Public History, Recreation & Outdoor Education, and Sociology. Students can tailor their graduate degrees to focus on integrative and public land management, sustainable and resilient communities, or global sustainability. The program introduces students to skills and experiences through fieldwork, research, and internships.
Students can tailor their skills with:
Coldharbour Institute
Conferences
Rocky Mountain Biological Laboratory
Solar Energy International
Master of Behavioral Science in Rural Community Health
The newest accelerated program at Western provides students to pursue sociological institutions, human interactions, and inequalities. The undergraduate portion of the program involves students in the worlds of sociology and psychology to have the tools to answer tedious questions. The foundation will build into the graduate program as students participate in research that impacts the world around them. Students can get involved through:
Alpha Kappa Delta
This society employs to promote scholars who excel in sociology. Alpha Kappa Delta researches social problems and aims to provide prolonged benefits to improve the human condition and serve the community.
Sociology Club
Students on campus can meet others with similar passions to discuss sociological issues and determine solutions to aid the afflicted communities.
Undergraduate Research Conference
Western occasionally hosts the Undergraduate Research Conference for students to explore and present research covering different topics and questions. Students can ask questions and engage with experts in the field for unique perspectives and networking opportunities.
Outdoor Industry MBA
An Outdoor Industry MBA from Western empowers students with a passion for the outdoors to have the knowledge and experience to create or run a business. As one of the top colleges for outdoor enthusiasts, Western provides countless opportunities for students to explore the area around them and develop one-of-a-kind experiences. Students can choose between the product and service tracks to provide them with specialized training to seize an opportunity in the outdoor industry. The program enables students to expand their knowledge through:
Career Fairs
ICE Lab
Office of Career Success
Study Abroad Programs
Should I Choose an Accelerated Degree Program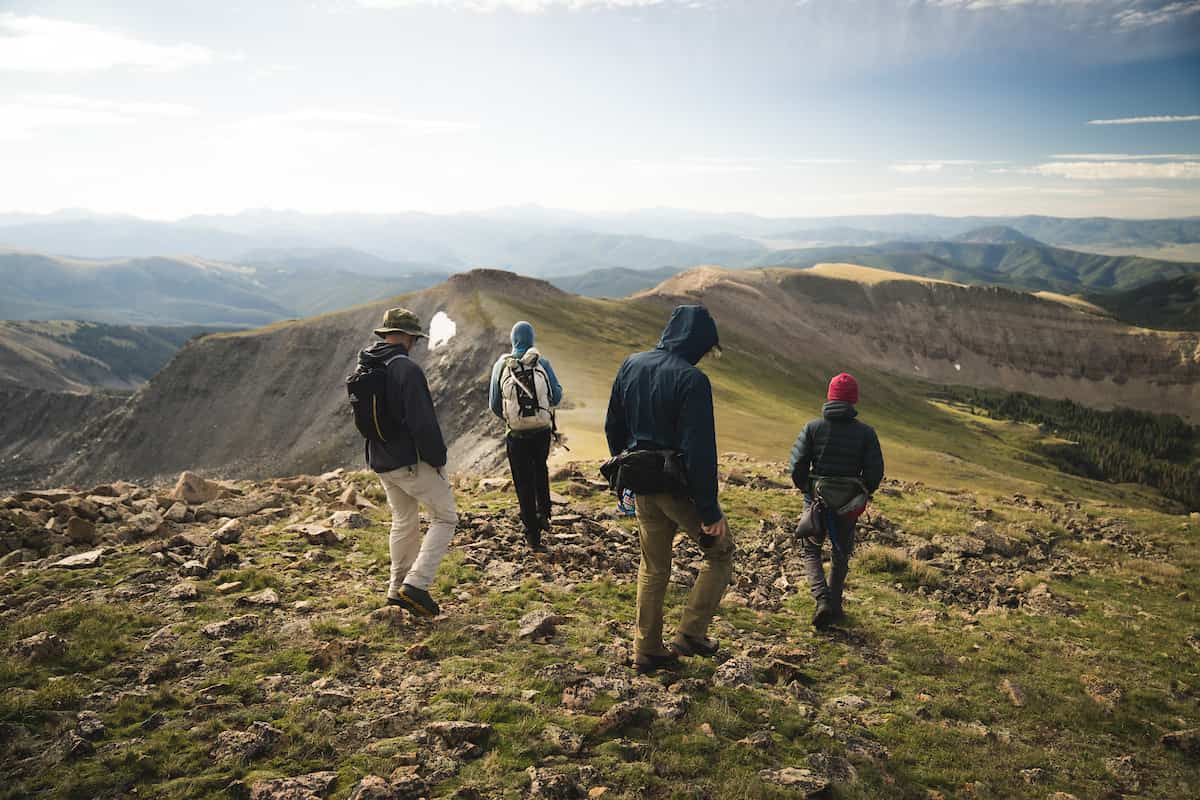 Accelerated degree programs help students efficiently pursue their passions through hard work and dedication. The three years of undergraduate courses build the foundational knowledge and skills necessary for the next two years of rigorous, experience-driven courses in the graduate program.
Accelerate Your Future at Western
Explore the campus and learn the best things to do in Western Colorado through an overnight college visit. Your future awaits you at Western Colorado University in Gunnison, Colorado.
Apply today to become a Mountaineer.