College is a unique time to pursue passions and build connections. The colleges with the best alumni networks help students establish solid professional and educational connections during their time in university. These networks also enable students to grow relationships into their professional careers. At Western Colorado University, you can expand your network within your major and interests and meet tons of people with varying expertise.
Colleges with the best alumni networks support students and provide the resources to confidently pursue their career goals. You can expect the office of alumni relations and career services to support and provide the necessary means for students and alumni. Whether it's a college reunion or a career fair, the colleges with the best alumni networks set students up for success.
Learn about the alumni community at Western to discover success stories from former students. Post-graduation, alumni can look forward to college reunions and other alumni events in Gunnison.
Colleges with Best Alumni Networks: How to Network in College
Networking is one of the most important skills to hone in college. Luckily, you'll naturally meet and build connections with classmates during your studies. It's equally important to build connections with those who have different majors and interests. There are many opportunities to network at colleges with the best alumni networks, from clubs to career fairs.
Why is it important? Besides building new friendships and mentorships, your relationships in college can help you achieve your social or career goals. Social ties can help you discover new study groups and even fun extracurricular activities at the top colleges for outdoor enthusiasts. Taking interesting classes and participating in group projects can also lead to new connections. As one of the best colleges that offer hands on learning experiences, Western offers tons of classes that allow you to collaborate with classmates and professors.
These connections can help you succeed in college and post-graduation. Even if you don't communicate with your network every day, the shared experiences allow you to stay connected. The best way to ensure success is to opt for one of the best colleges for networking. See tips on how to build and maintain connections below.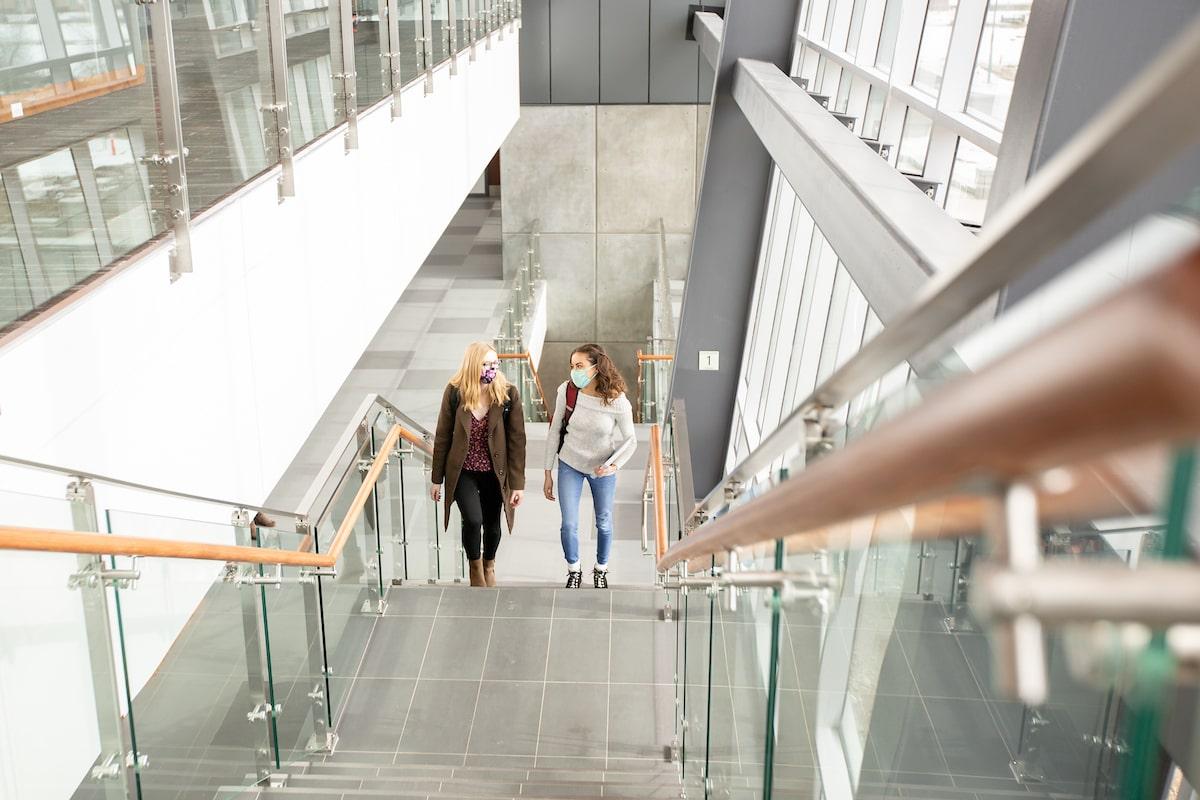 Tips from Best Colleges for Networking
If you are nervous about networking in college, you are not alone. It can be difficult at first, even at the colleges with the best alumni networks. It takes practice, but with the right resources, you can be better prepared.
Club Fairs
Club fairs are a great resource provided by the best colleges for networking. Clubs are especially fun because you can tailor them to your interests and passions. At club fairs, you can find other students with similar interests like athletic clubs, dance teams, pre-health, and so much more. Here, you can instantly find students who enjoy the same things as you, easing the ability to create connections.
You can also push yourself out of your comfort zone and try something new, like the whitewater club. In the clubs, you'll meet students studying a variety of subjects, introducing you to new ideas. These relationships will open new doors to meeting new people and help you discover more interests. Clubs fairs usually run at the beginning of each semester, allowing you to test different clubs and organizations each semester. Be sure to join as many as you can manage to take advantage of all the opportunities at the university.
Career Fairs
Career fairs introduce you to potential employers and help you build connections in the industry you plan to pursue. These events test you to communicate effectively and demonstrate the networking skills you have developed. These are professional events, but also allow you to highlight who you are outside of the classroom. Many students use career fairs to find relevant internships, mentorships, and full-time jobs post-graduation.
Completing a college degree has many obvious perks, but also has many hidden benefits. One of the perks is building connections with professors who have their own network in their profession and industry. Building strong relationships with professors can help you take the next step in your career. For example, a great recommendation from a professor is valuable to many potential employers.
Library/Study Groups
Studying with peers and classmates is a great way to strengthen your network. It will not only boost your grades, but also your friendships. Spending time with classmates outside of class to study allows you to exemplify your strengths and build your network within your major. You never know if someone in your class will work at your dream company one day – so always try your best to put your best foot forward in group projects and presentations.
Plus, working together in groups at the library will help you and the group strengthen your overall understanding in a subject. You can also catch up with friends while completing your schoolwork. It allows you to create connections with classmates while furthering your education.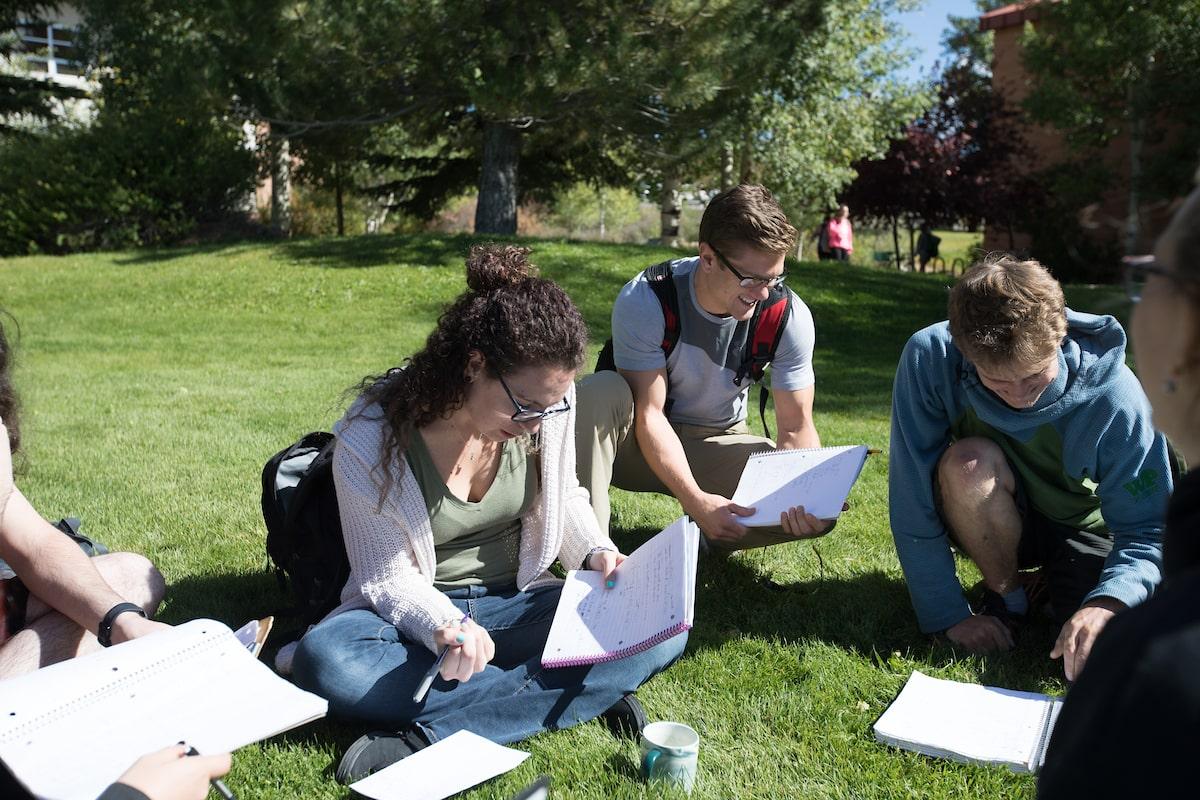 Classes and Labs
During your coursework in classes and labs, you'll work with students who are in the same major as you. You may have classes with the similar group of students throughout your four years, so you'll become familiar with this group. Classes and labs are the basis for your knowledge in college and prepare you for your career. Speaking with classmates can give you new perspectives and help guide you towards a career beyond college.
Group Projects
Group projects may be the bane of many college students, but they can be good networking opportunities. You can test your collaboration skills and understand the best environments for you to complete your work. It is important to manage the various relationships in a group dynamic. These skills will become more present after college as you adapt to the work world. The relationships in group projects also allow you to work with other students you may not have had the chance to collaborate with otherwise.
Main Street
A main street is vital in the social life of most colleges. Students gather for eating, relaxing, and enjoying time with friends. Explore the various restaurants and shops around your college campus with friends to enjoy new experiences or even get a part time job for extra work experience. This is the perfect place to not worry about the stresses of school and find time to build connections with friends.
Career Services
Explore career services to see how Western helps its students succeed. You can work with the career services office to get in touch with businesses and companies you are interested in reaching out to and starting to network with. The office helps current students and alumni take on the professional field. It's never too late to connect with career services, whether it's your senior year or you're visiting for your college reunion, stop by to see how they can help you network.
Workshops
Colleges offer a variety of workshops for students to gain skills and experience. These workshops can help students improve their resume or interview skills to provide an edge in the hiring process. It is also a great opportunity to seek workshops you are interested in. You can meet other students who are also looking to expand their networks.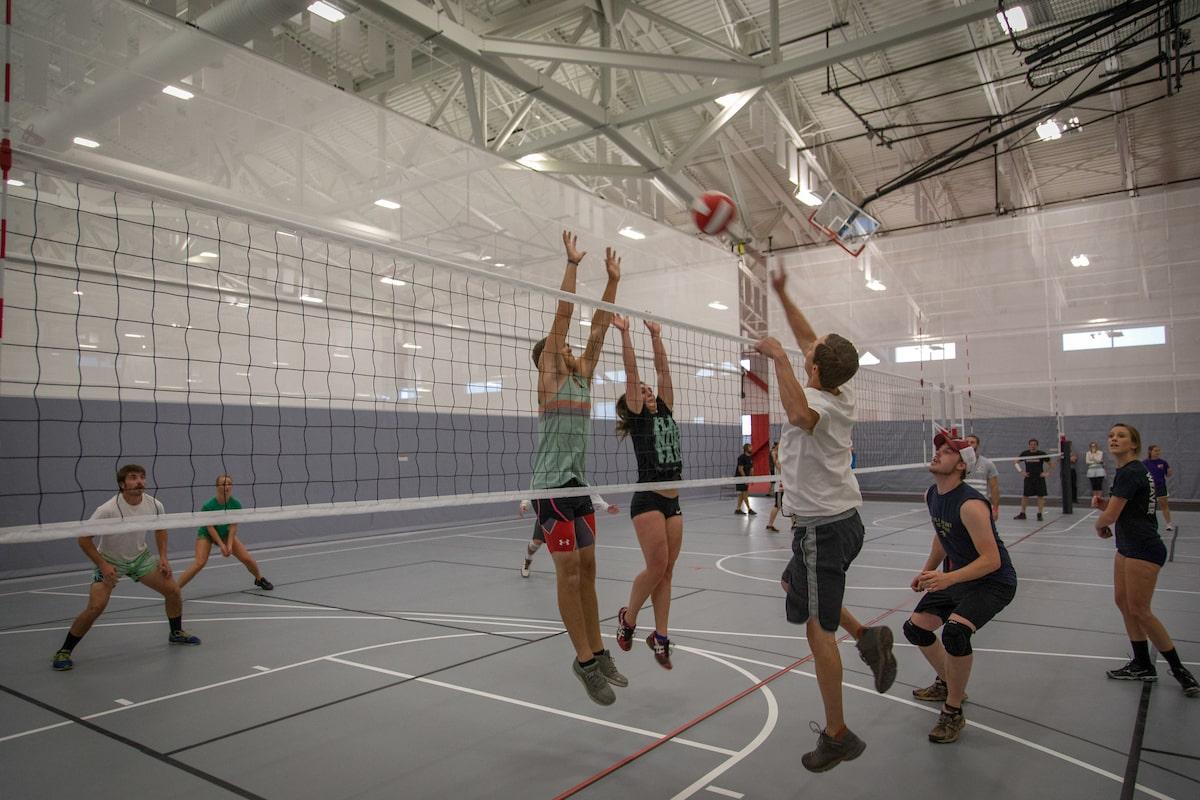 Dorms and Housing
You can almost always use housing as a networking opportunity. You'll be matched with students from a variety of backgrounds and majors. This allows you to explore many different networking opportunities and pursue different interests with your roommates or hallmates. You can form incredibly strong connections with those you live with in a room or hall. This may be the first time you share a room with someone outside of friends and family and can lead to a lot of growth and memories that last beyond graduation.
Best Colleges for Networking
The best colleges for networking allow students to explore their passions and interests. You never know if students, faculty, and employers will be a helpful connection in the future. Alumni relations play a big role in the best colleges for networking. They are constantly connected to the university and sharing experiences. Reach out and staying connected with alumni can help you reach your career goals and maintain great friendships for years to come.
Apply to Western: Colleges with Best Alumni Networks
Looking to build a connection at one of the best colleges for networking? Visit Western today. Take the time to have an overnight college visit and discover why we are among colleges with the best alumni networks .