Visiting campuses is an important part of a college search. It allows prospective students to see the school, meet faculty members, and learn more about academic programs. Universities run campus visits throughout the year, so students can figure out if a school is the right fit for their goals. College preview days are a bit different than a typical campus visit because it includes additional programs and sometimes takes place over two days. Colleges that offer overnight visits do so because it provides more insight about their school, so potential students can make a more informed decision.
Preview Day Dates 2021-2022

Saturday, September 18, 2021
Friday, October 29, 2021
Friday, March 4, 2022
Saturday, March 26, 2022
What is College Preview Day?
Selecting a university can be extremely stressful – so more information is always better. College preview days give you the chance to conduct a small "trial run" – spending more time on campus, meeting faculty, and experiencing the region. Colleges that do overnight visits offer a much more immersive experience than a typical tour. Once you spend some time on a campus, you can better weigh the pros and cons of a university and gain a stronger understanding of whether it is the right fit.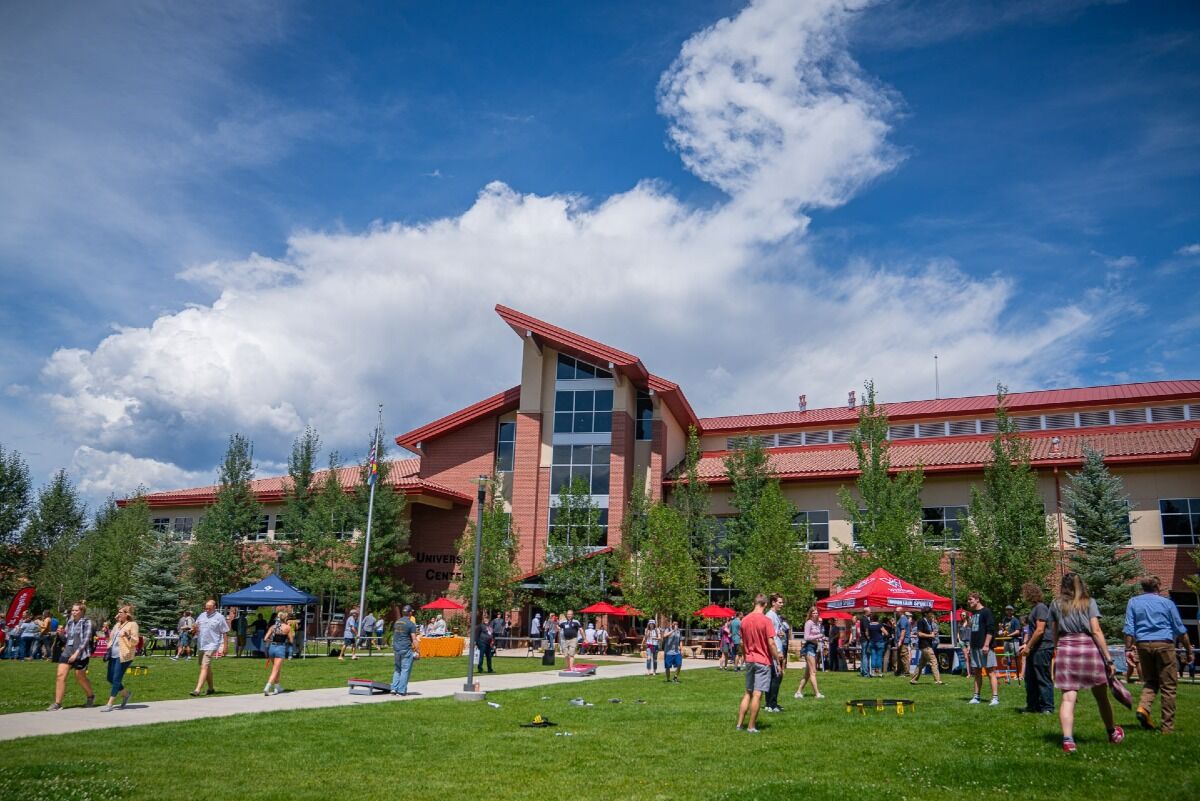 Colleges that Do Overnight Visits: How to Visit a University
Wondering how to visit a university? There are some things to remember when you are attending tours and program fairs. First, be open to meeting people and talking about your college search. It can be tempting to quietly follow the group on a campus tour, or just focus on the academic aspects of a university. However, overnight college visits are a great chance to meet current students and people who may eventually be classmates. Next, pay attention to what the school has to offer in the classroom, especially when it comes to the courses you take, the professors, and the learning style of your university.
Finally, pinpoint at least one extracurricular activity you may want to join when you start at a university. This is an invaluable way to find friends with similar interests outside of your future major. It also gets you out of your dorm room and gives you more information about that campus' culture and student population. Being able to picture yourself at a university is extremely important. You are going to be living there for at least four years, so you should be comfortable and feel at-home.
What to Expect from Western's College Preview Day
If you are interested in attending one of Western's college preview days, look forward to several events. It includes an overnight college visit with free lodging, numerous academic and club fairs, and a campus tour where you can see all the academic buildings and living spaces.
Free Lodging in Gunnison, Colorado
If you are planning an overnight college visit at Western, let the university take care of your lodging. When you sign up for preview day, you are eligible for one night of lodging in Gunnison the night before, or the night of the event. Gunnison, Colorado is in the heart of the Rocky Mountains and has breathtaking views and exciting activities year-round. If you are on the fence about your college decision, give yourself the chance to act like a Mountaineer for 24 hours in one of the most adventurous regions of the country.
Academic Program Fairs
The academic program fair is your opportunity to learn more about your eventual major(s). Meet students and faculty from any program, learn about the courses you can take, discover experiential learning projects, and more. Getting more familiar with our academics and undergraduate programs will help you figure out if Western is the right fit for your learning style.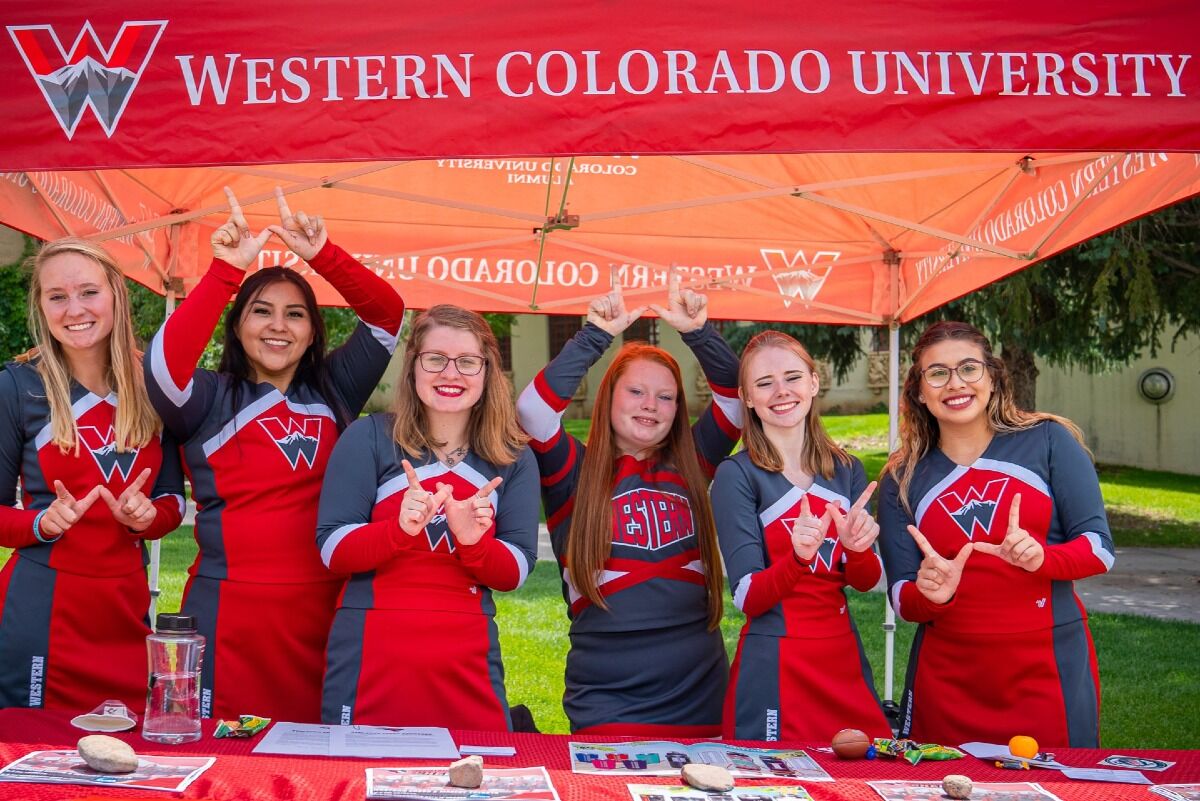 Campus Tours at Colleges that Do Overnight Visits
For colleges that do overnight visits, the campus tour is one of the most important parts for students. It gives you the chance to picture yourself on the campus, and in the classrooms and dorm rooms at your chosen university. On Western's preview day, your tour guide will walk you through the beautiful Gunnison, Colorado campus.
If you want to check out the campus as soon as possible, Western also runs campus visits Monday-Saturday throughout the year. You can see all the campus buildings, ask questions, and see everything that Western has to offer. Before your overnight college visit, you can also explore Western remotely, and get a better understanding of the school right from home.
Meet the Staff and Students
Prior to visiting campus, you can also schedule a virtual counselor meeting to get all your questions answered. To learn more about what it's like to attend Western, you can also set up a virtual student meeting, where you can learn all about the courses, professors, and resources available to you as a Mountaineer.
Academic Information Session
Academic information sessions provide more information about your future major. Get a sense of what is ahead in your major, the kind of classes you will take, and meet some of the faculty within your program. That way, you can see what the educational experience will be like day-to-day. Western is among the best colleges that offer hands-on learning experiences – so you can also find out more about the projects and travel opportunities that lie ahead when you pursue education at an experiential learning university.
Student and Parent Session
Everyone in the family probably has questions to ask about your future school. If you are wondering how to visit a university with your parents, bring them along and let them join in the student and parent information session. There, they can speak with faculty, staff, and students to learn more about the school and culture.
Club Fairs
There is so much more to college than just academics – and Western's club fair gives you the chance to find teams, clubs, and organizations to join when you arrive at Western. Whether you are interested in sustainable living, gaming, exploring the outdoors, or skiing – there is almost definitely a club or organization that will pique your interest.
Along with clubs, students can discover the many Rocky Mountain college athletics found on Western's campus. Located just a short drive from Crested Butte and some of the best skiing mountains in the United States, students who love winter sports will have plenty to do throughout the snowy seasons in western Colorado. If you love mountain biking or trail running, you can join teams dedicated to your passion, and get to know people with the same interests.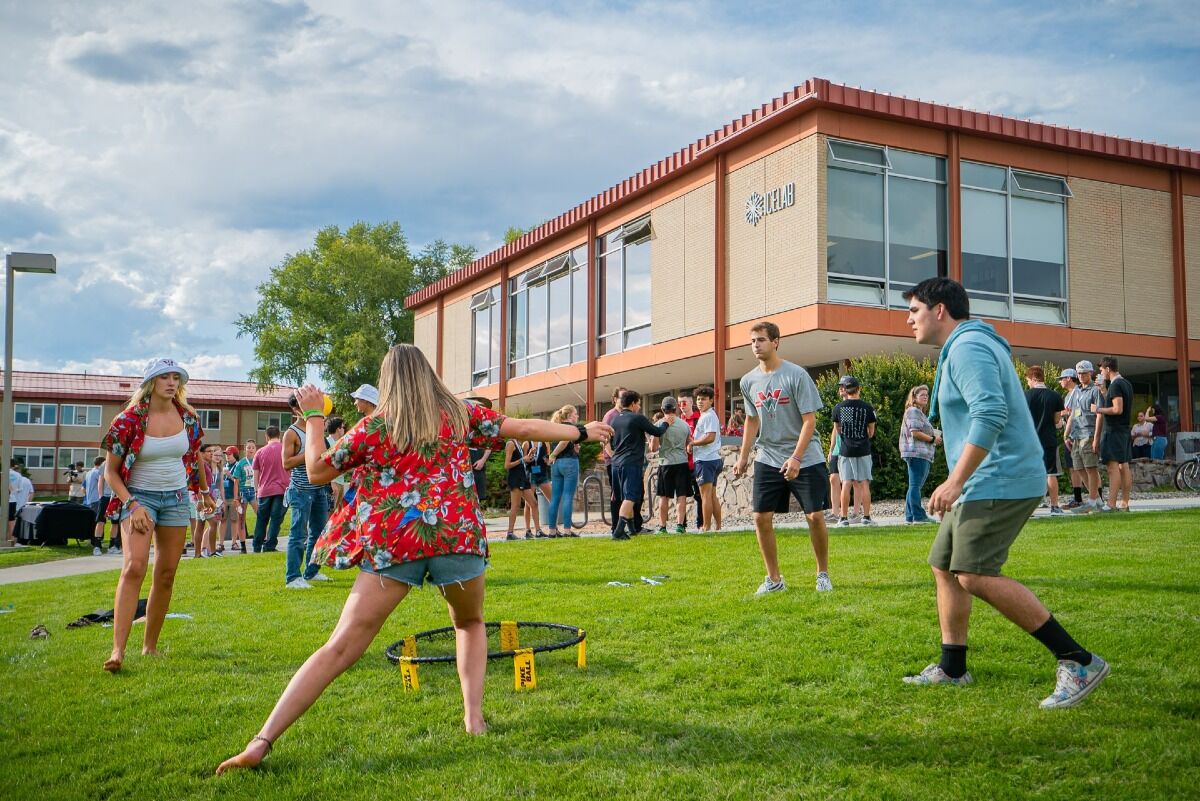 Meet New People
Starting over at a new school can be scary, but attending college preview days is a great way to meet other people that are interested in a school – and even make some friends before moving in. With so many activities and opportunities to meet people in your future major – you are sure to find someone with something in common. Overnight college visits are perfect for spending time with people you meet on a tour or at an academic fair. It gives you a sense of the people that will be within your program, and lets you get a head start on the social aspect of attending a university.
Scheduling an Overnight College Visit
Scheduling overnight college visits at Western Colorado University is easy. Simply sign up for a session for one of our college preview days. With the chance to experience colleges that do overnight visits like Western, you can make a better-informed decision about your university, programs, and activities.
Taking Advantage of Colleges That Do Overnight Visits
Leading up to your final decision, be sure to take advantage of all learning resources at your prospective schools. Colleges that do overnight visits give you the chance to really experience a new area, get to know new people, and find the right programs for you. If you are interested in learning more about Western, schedule your preview day session today, so you can get to know the campus and see what it's like to be a Mountaineer.