Spanish is the second most widely spoken language in the world. With a fluency in Spanish, you'll have a life-long competitive advantage for a variety of careers in healthcare, education, government and business.
Transform your passion for language into a powerful professional asset.
In the Spanish program at Western Colorado University, you'll study the language, literature, linguistics, history and culture of Spanish-speaking countries. Spanish is an excellent complement to most majors and will serve as a competitive edge when you're applying to jobs or graduate school. In the program, you'll not only experience full linguistic immersion, but you'll have the opportunity to practice your Spanish skills as a volunteer at Gunnison County's Multicultural Resources and Project Hope. You can also gain a global perspective by studying abroad in Spanish speaking countries. Western is proud to be ranked among LendEDU's Top 50 Colleges for Study Abroad Programs.
A global perspective
Spanish students learn the language, literature and culture of Spanish-speaking countries, which opens the door to careers in a myriad of professional fields around the world.
At Western, course rotations are crafted to encompass a variety of subject fields for a comprehensive education and versatile degree. For required courses and degree plans, visit the official University Catalog. Below is a general overview of courses at Western Colorado University related to this area of study.
Program Requirements
All standard majors require a minor in a second discipline or a second major.
A minimum of 36 credits is required, including the 15-credit Spanish Core
Course List
Code
Title
Credits

Spanish Core

SPAN 201

Intermediate Spanish I
3

SPAN 202

Intermediate Spanish II
3

SPAN 270

Spanish Conversation and Composition
3

SPAN 350

Introduction to Hispanic Linguistics
3

SPAN 385

Introduction to Hispanic Literature
3
Total Credits
15
A maximum of nine credits earned from independent study and/or foreign travel may be applied to the major. Students who desire foreign language credit for foreign study and/ or exchange programs must have prior approval from the Department of Communication Arts, Languages, and Literature. Spanish credit for foreign study will be granted only to students who participate in formal study abroad programs sponsored by institutions accredited in the United States.
And the following:
Course List
Code
Title
Credits

SPAN 341

Latin American Civilization and Culture
3

SPAN 370

Advanced Spanish Conversation and Composition
3

SPAN 494

Capstone Experience
3

Two of the following Literature Classes:

6
Hispanic Literature
Hispanic Literature Through Film
U.S. Latino Literature
Hispanic Literature, Contemporary Authors

Two of the following Linguistics Classes:

6
Methods of Teaching a Foreign Language
Spanish Phonetics and Pronunciation
Syntax and Morphology of Spanish
Spanish in the U.S.
Total Credits
21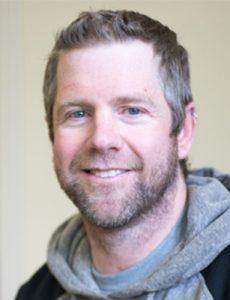 Andrew Butterfield
Alumni
"Small classes, skiing, fishing and a friendly community make the Gunnison Valley a perfect place to live, get an education and enjoy the outdoors."
Take the first steps toward your dream career.
Career preparation is the primary focus of every academic program at Western. Our professors and Office of Career Services will help you identify your strengths, hone your skills, define your goals, and prepare for a fulfilling role in hundreds of professional fields after graduation.
The data is automatically collected by Lightcast, a firm that sources job market data. The statistics illustrate general trends in U.S. careers, but do not precisely represent every job and salary.
Eligibility
Must be a Colorado resident
Declared Foreign language major, preferred, or a minor with strong interest in studies of other cultures
Will be awarded to an incoming freshman who demonstrates a strong interest in and an aptitude for foreign languages
Balence of awards given to studs who obtained at least sophomore standing
Must have 3.0 GPA or better and demonstrate financial need
Scholarship may be renewable
Cultural diversity shall be valued in making award decisions
Description
This scholarship is provided by Dr. Jeane Fair, Professor of Modern Languages from 1948-65, in memory of her parents.
Depending on funds available
Selected by: The Spanish Program.
Application:
Contact the CALL Department for application and deadline information.
970.943.2025 | Taylor Hall 216
Make your education a life changing experience.
A college education is so much more than just taking classes. Expand your community and network, while gaining hands-on experience in your field.
Multicultural Center: Immerse with students from many cultures on campus and participate in community service and organizing cultural events.
Volunteering: Students serve at Gunnison County's Multicultural Resources and Project Hope to provide support for local Spanish-speaking individuals searching for additional resources to succeed in life.
Beyond the language
In addition to learning the language, Spanish students learn about the civilization, culture, history and everyday life in Spanish-speaking countries, including Spanish development from prehistoric times to the present.
Department Chairperson
Jack Lucido, MFA
Professor of Communication Arts, Director of Film Studies, Chair of CALL Department
Administrative Assistant
Cindy Petito
Administrative Assistant II
Campus Location
Western Colorado University
Taylor Hall 216
1 Western Way
Gunnison, CO 81231