Congratulations to the Class of 2023!
2023 Western Colorado University Commencement Recap
Almost 500 graduates received baccalaureate and master's degrees at Western Colorado University's 110th commencement ceremony on Saturday, May 6, including the
historic first class of 14 mechanical engineering and five computer science students earning degrees in the Western-CU Boulder Partnership Program.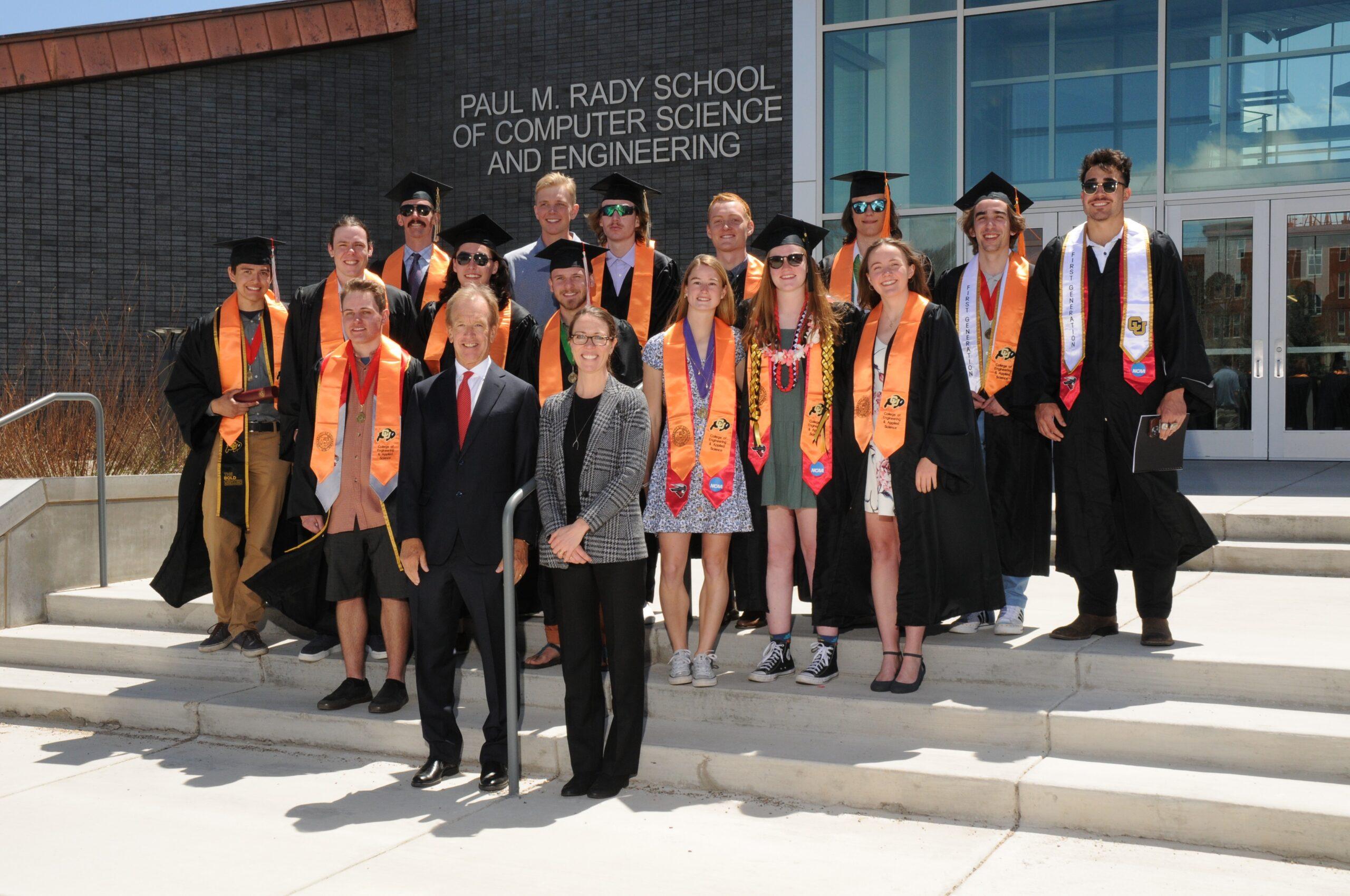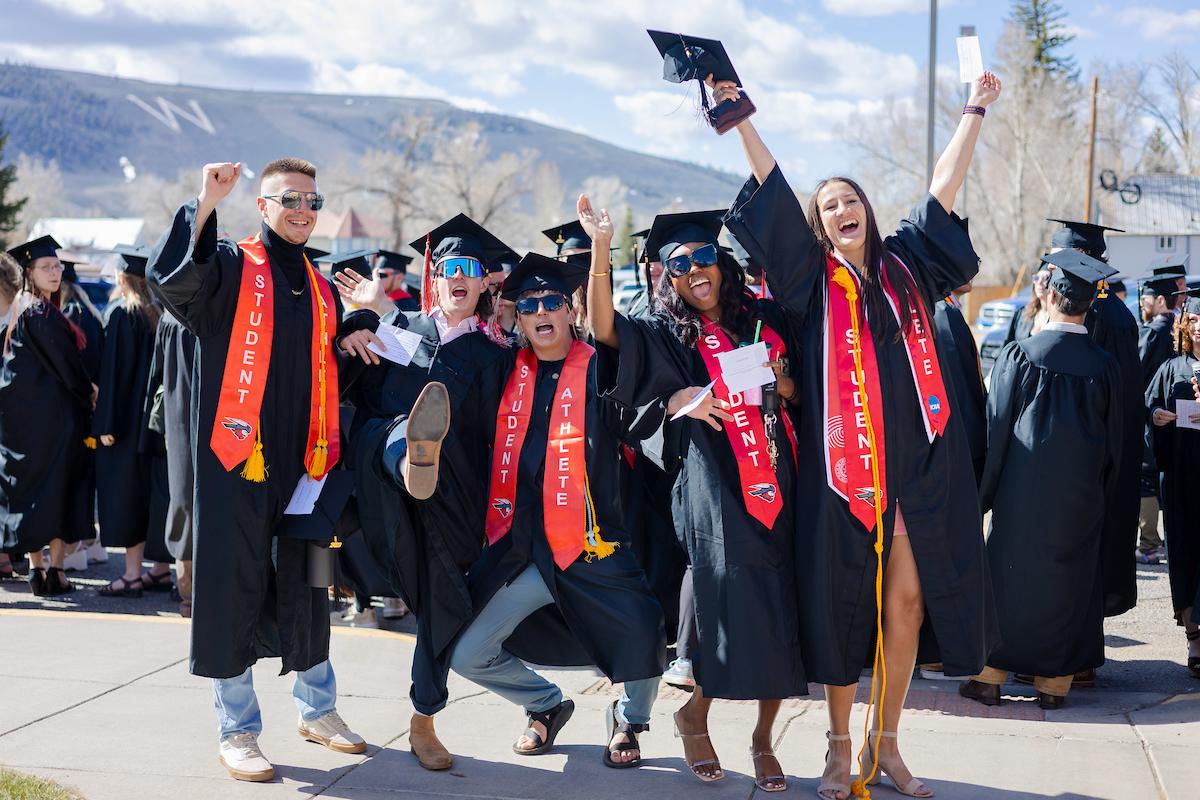 Even with 4,325 chairs set up on Taylor Lawn, some guests were standing or seated in chairs they brought to the event. Over the course of two hours on a spectacular spring day, those on hand would hear stories of success and words of inspiration from the ceremony's distinguished speakers.
President Brad Baca opened the ceremony with many thanks and a salute to those who were the first from their families to graduate from college. As a first-generation student himself, President Baca asked those like him to stand and be recognized, to which nearly a quarter of the graduating class responded.
"My brother and I were the first generation in our family to graduate from college and to this day we experience the transformational impact higher education had on our lives," he said. "I personally understand the grit and determination it takes to be the first to do something."
Student Speaker – Maria Alvarez-Juarez
With tears in her eyes and emotion in her voice, Maria Alvarez-Juarez began the student commencement speech with a message, in Spanish, to her parents, who didn't know she would be delivering the address on behalf of her peers in the class of 2023. Then she turned her message to her classmates.
"My name is Maria Alvarez-Juarez and I am a first-generation DACA student," she said, brimming with pride. It was a powerful statement that elicited a mighty cheer from the audience. Then, as if to drive home the importance of what she just said, she repeated it.
Alvarez-Juarez told her story of being brought to the United States as a small child to have opportunities that weren't available to her parents. She recounted an educational journey that started with COVID-era remote classes and the restrictions that followed and finished with late-night study sessions and ski days on the mountain.
"These next few months are going to be filled with the unknown," she reminded her fellow graduates. "And although it's a frightening idea, growth only happens outside of your comfort zone."
Keynote Address – Paul Rady
The day's keynote address was given by Paul M. Rady, who graduated from Western in 1978 with a degree in geology that would serve as the foundation of a career reaching the very top of the energy industry.
After thanking all those who played a part in bringing the vision for the Paul M. Rady School of Computer Science and Engineering into reality and telling the crowd about his upbringing and path to Gunnison, he spoke about how his time at Western prepared him for a circuitous route to success as a businessman in oil and gas.
"Creating these prosperous companies has allowed us to help our employees and our communities. It also makes possible philanthropy in education, such as here at Western, medical research and other worthy goals," he said. "All of these have the common denominator of helping society and providing opportunity."
Watch the whole 2023 Western Colorado University commencement ceremony below.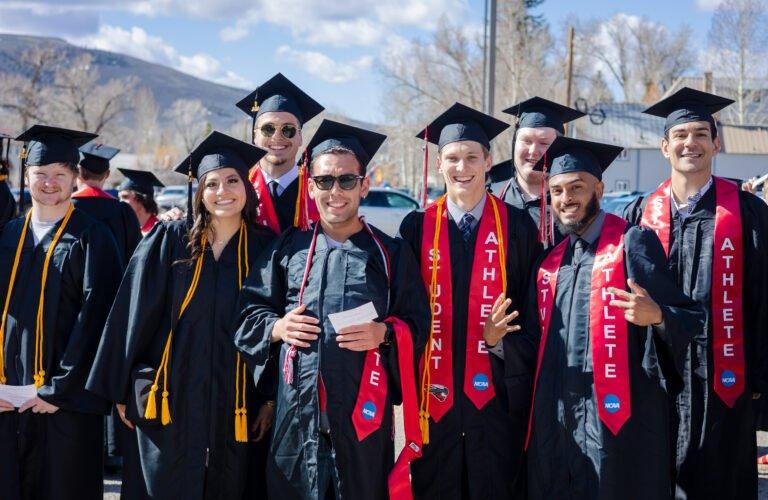 Western Gallery
The 2023 Commencement Celebration was captured by our school photographers and is available for your viewing pleasure and general use!
View Gallery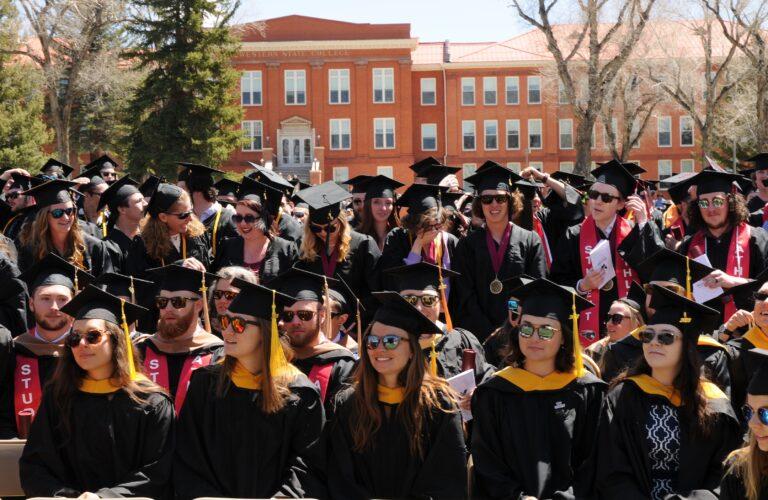 Lifetouch Gallery
Photos of individual graduates and the CU Boulder – Western Partnership banquet can be purchased through the Lifetouch gallery portal.
Browse Photos