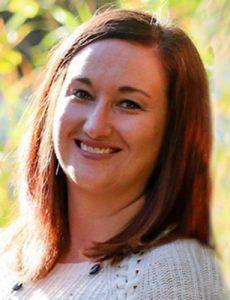 Profile
---
"Participating on Western's track team led her to a life lesson that's infused everything since: being part of the team matters more to her than being the most competitive player."
Spend five minutes talking with Brittney Hoots ('10) and you'll soon realize what an inspiration she is. Hoots majored in Exercise and Sports Science while at Western. These days she is a whirlwind of productivity, with a solid game plan for herself and the future of women's team sports. After her time at Western, she earned a master's and is working toward a Ph.D. Now, she manages a podiatry practice and runs her own consulting business. She also provides community outreach and sports conditioning for the Denver Bandits, a tackle football team that she plays for as part of the Women's National Football Conference (WNFC).
Hoots' enthusiasm is part of her personality. "I want to do everything. All of the time. And I want to be good at what I do – all of the time," she said. Her drive is fueled by wisdom gained at a young age.
When Hoots entered her freshman year at Western she was in the midst of recovery from a near fatal illness she contracted during her final year of high school. The illness nearly destroyed her chest cavity, battered her organs and left her severely underweight. The loss of muscle mass required her to learn how to walk again which was devastating for the highly competitive track athlete.
"I missed almost three months of my senior year of high school," said Hoots. "They told me I couldn't run anymore." Subsequently, many of the colleges she applied to were no longer interested in her as an athlete. Hoots, born and raised in Gunnison, spoke to Western's head track coach at the time, Ryan Baily, who told her she could still be part of the team at Western. Competing on the collegiate level had been a personal goal for most of her life so "going from being one of the best in the region to not being able to walk down a hallway by yourself for months was hard," she said.
As it happened, Western was an ideal landing place for Hoots. Remaining in Gunnison kept her close to home and made it convenient for her doctors to monitor her recovery. Additionally, participating on Western's track team led her to a life lesson that's infused everything since: being part of the team matters more to her than being the most competitive player.
Once her doctors gave her permission, Hoots pushed herself to get back into competitive condition. However, she was never as fast as she had been prior to her illness. The support of her track teammates and conversations with Coach Baily helped her grapple with this new reality. Baily explained to her that just because she wasn't at the athletic level she aspired to, she was still an important contributor to the team. "He told me there were other girls on the team who counted on me to keep the team together, to keep their spirits up when they had a bad race," says Hoots. She realized she was building team morale and although it wasn't the role she first wanted, it was a role that was of great value.
Hoots now studies the dynamics of team sports. She earned a doctoral degree in organizational leadership and development with an emphasis in sports. Her dissertation focused on team structures in women's sports. "There's significantly less research done in women's sports, specifically when it comes to team cohesion, team dynamics and team structures," said Hoots. She plans to collect data from some of Western's athletic teams for further analysis.
Even today, Hoots continues to be a team player. She coached women's football while working on her master's degree in Georgia but hadn't actually played until she was encouraged to try out for the newly-formed Denver Bandits team. "It was something I was kind of scared to do. But it's amazing," said Hoots.
The women players are trained by the coaches on everything from the ground up. "Some of us are learning the stuff little boys learn from the age of five," she said. And they have to learn it all in a season. The players come from different backgrounds—mothers, students, professionals, athletes and more. More than forty women turned up at the most recent tryouts for the Bandits. Many join for the thrill of competing, others in the hopes of simply being part of something bigger than themselves.
For Hoots, it's reminiscent of her time on Western's track team. "I love the camaraderie and that we're on the front lines of this movement of women showing that we can obviously play all sorts of sports," she said.
Profile by Liz Renner