Welcome to the Office of Academic Affairs
Welcome to the world's greatest outdoor learning laboratory! I hope that as you visit our campus and learn more about us on western.edu that you have the opportunity to experience those things that make Western such a special place—an amazing university in the heart of the Rocky Mountains.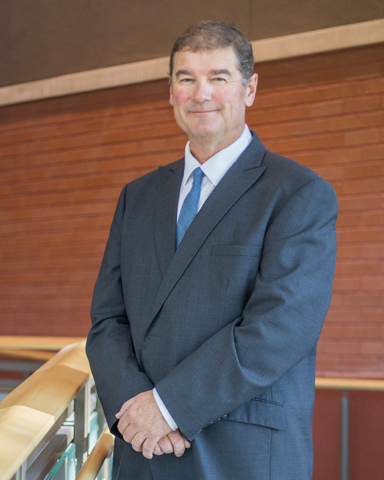 In September 2018, a historic and transformative $80 million gift established the Paul M. Rady School of Computer Science & Engineering. The new school is located in a beautiful and technologically cutting-edge, LEED-certified building at the entrance to our campus.
An important element of the development of the Paul M. Rady School of Computer Science & Engineering has been Western's new partnership with the University of Colorado Boulder's College of Engineering & Applied Science. During the first two years of the partnership program, students take Western courses with Western faculty. For the final two years, students take CU Boulder classes with CU Boulder faculty—remaining at Western the entire four years to complete a B.S. in either Mechanical Engineering or Computer Science from CU Boulder.
This is an affordable option to receive an engineering degree from one of the top colleges of engineering in the world! We welcome the CU Boulder faculty to join our faculty for the partnership here at Western.
Western's faculty strive for academic excellence across our campus. Western has an outstanding faculty, with 82 percent of full-time faculty holding terminal degrees. They are committed to mentorship, innovative instruction, and the success of students and ultimately graduates. They teach more than 100 areas of study between majors, minors, emphases and certificates. And our traditional liberal arts majors all offer career pathways as well as graduate and professional school preparation.
An education at Western will not bury you with debt. Western has among the lowest tuition rates for four-year institutions in Colorado, and our students graduate with a student-loan default rate 50 percent less than the national average. With an 18:1 faculty-to-student ratio, you will receive a private school experience at a public school value and have undergraduate research opportunities only available to graduate students at other colleges.
So please do come join our community and explore the greatest outdoor learning lab in the world!
Warmest Regards,
Bill Niemi, Ph.D.
Vice President of Academic Affairs