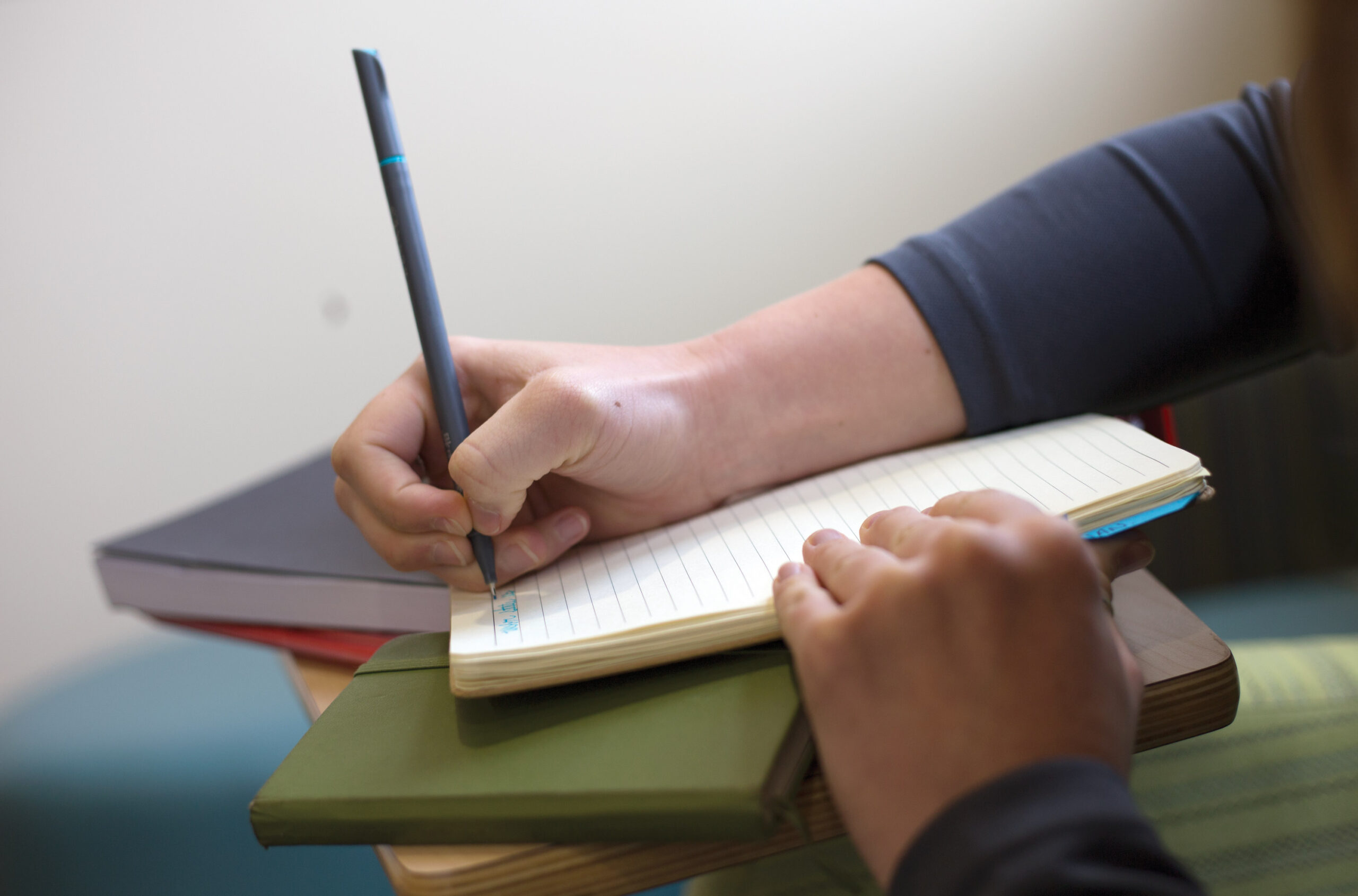 Admission Requirements & Application
Western's Graduate Program in Creative Writing considers applications in four waves throughout the year: Early Admissions, from July 1 through November 30; Winter Admissions, from December 1 through February 28; Spring Admissions, from March 1 through April 30; and Late Admissions, from May 1 through June 30. Although we consider applications throughout the year, there are limited spots available, and all admitted students begin their coursework in early June, with online courses.
We make admissions decisions on all completed applications soon after the end of each admission wave. Students may be accepted, accepted with provisions (e.g. a requirement to finish their undergraduate degree before matriculating in the graduate program at Western), waitlisted (with a notification of a final decision by May 1) or rejected. Once a cohort has filled for the coming year, applications will be pushed to the following year's cycle.
Apply
Requirements for Full Admission to the M.A. or MFA in Creative Writing
Candidate must submit:
An official transcript of the bachelor's degree from a regionally accredited college or university showing recommended 3.0 cumulative GPA or higher.
An 800- to 1,000-word personal statement describing writing experience, goals, and reasons for applying to the chosen degree and concentration.
A writing sample in the appropriate genre, double spaced and numbered or properly formatted for the appropriate genre:

The Genre Fiction concentration sample should include 20 to 25 pages, ideally from a single work.
The Screenwriting concentration sample should include 15-30 pages of a screenplay.
The Nature Writing concentration sample should include 20 to 25 pages, in any genre or a mix of genres.
The Poetry concentration sample should include 10 to 15 pages of poetry.
The Publishing concentration sample should consist of a 3- to 5-page critical assessment of a story's suitability for publication (story to be provided to applicant during application process).

Two letters of professional recommendation from those capable of assessing the applicant's preparation to succeed in graduate-level work. All letters must be originals submitted on letterhead, must be signed by the person giving the recommendation and must be less than a year old.
Payment of university application fee
Departmental representatives determine if graduate classes completed at other accredited institutions can be transferred to the respective Western graduate studies programs. Transfer credits must be listed and approved by the major advisor on the degree plan. Transferred graduate credits must be:
Earned at a regionally-accredited institution.
Numbered at the graduate level and accepted as part of a graduate degree program at the sending institution.
Passed by the student with a grade of B or above (courses with grades such as pass/fail or satisfactory/unsatisfactory are not acceptable).
Earned within the past five years unless a department specifies otherwise.
Account for no more than nine credits towards a Western degree.
Students must provide official transcripts, and request and receive permission in writing from Western to transfer coursework.