The outdoor leadership degree program provides students with the skills and knowledge necessary to generate and share meaningful experiences in nature. This field of study attracts passionate students who are looking to make an impact in their communities by facilitating enriching outdoor learning experiences for groups of all sizes, ages and backgrounds. Nestled away in the heart of the Rocky Mountains, Western Colorado University's Outdoor Leadership Program provides an environment in which you can hone your leadership skills while participating in a variety of high-adventure outdoor activities.
Benefits of the Outdoor Leadership Degree Program
At Western, outdoor leadership students develop their organizational and interpersonal skills while earning certifications necessary to pursue professional work. Many graduates of the program enter the workforce as professional guides and outfitters, or find work in adaptive programs, government agencies, search and rescue, private schools, camps, and a variety of other areas in the outdoor industry. Perhaps one of the most significant benefits of a bachelor's degree in outdoor leadership, however, is the character impact the program leaves on its participants. Through a diverse array of experiential learning courses, the Outdoor Leadership Program fosters leadership, character growth, strength, and resiliency in students. Discover the benefits of a bachelor's degree in outdoor leadership below: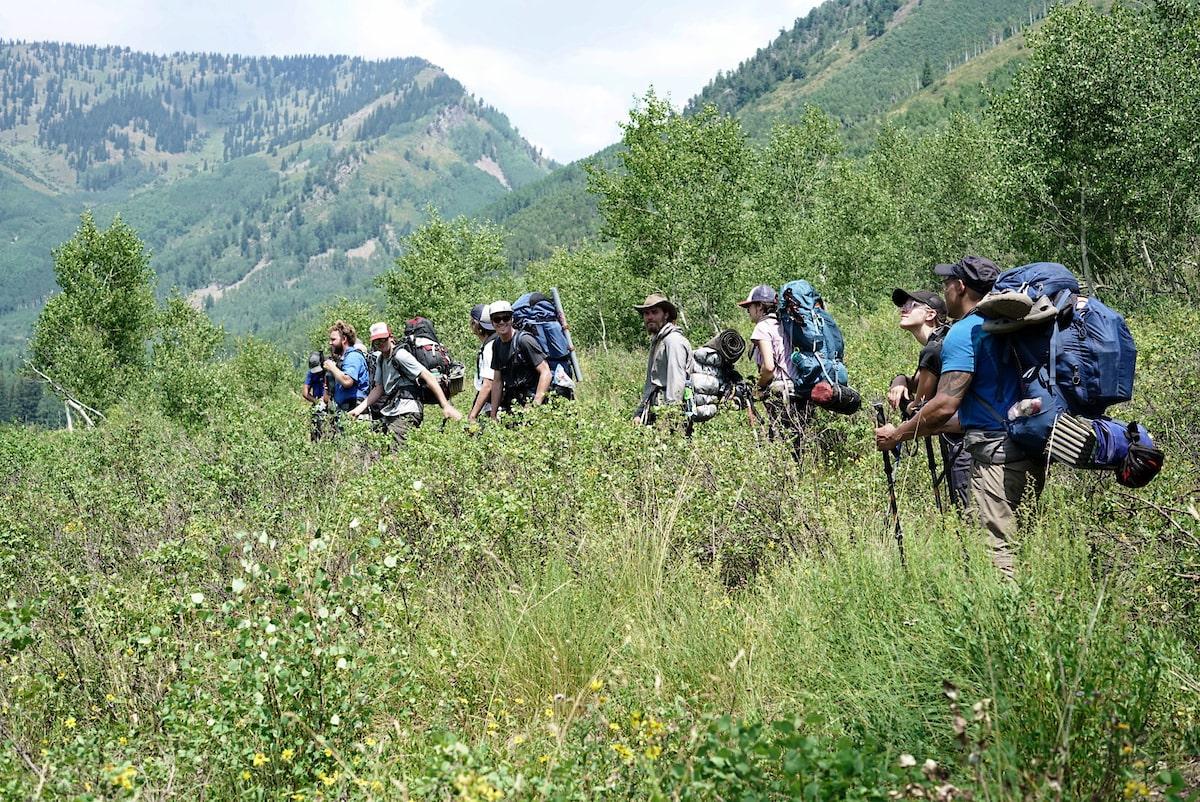 Classes
The outdoor leadership degree program requires students to complete a minimum of 57 credits, including a 36-credit Recreation and Outdoor Education core curriculum. Four required courses in the program are field based in which students embark on multi day expeditions to hone their hard and soft skills on land, snow, and water. Whether it is backpacking in the Raggeds Wilderness, learning to backcountry ski in Elkton, Colorado, or floating the Yampa River in Dinosaur National Monument, there are no shortage of opportunities for students to put their classroom knowledge into practice.
As part of their senior capstone, outdoor leadership students are required to complete an internship of their choice. These internships have landed students all over the country and even out of the country, also often securing them employment after graduation. Some of Western's outdoor leadership graduates have gone on to guide clients up the 20,000-foot Denali peak or work for renowned outdoor schools such as NOLS and Outward Bound in a variety of beautiful and rugged destinations all over the world.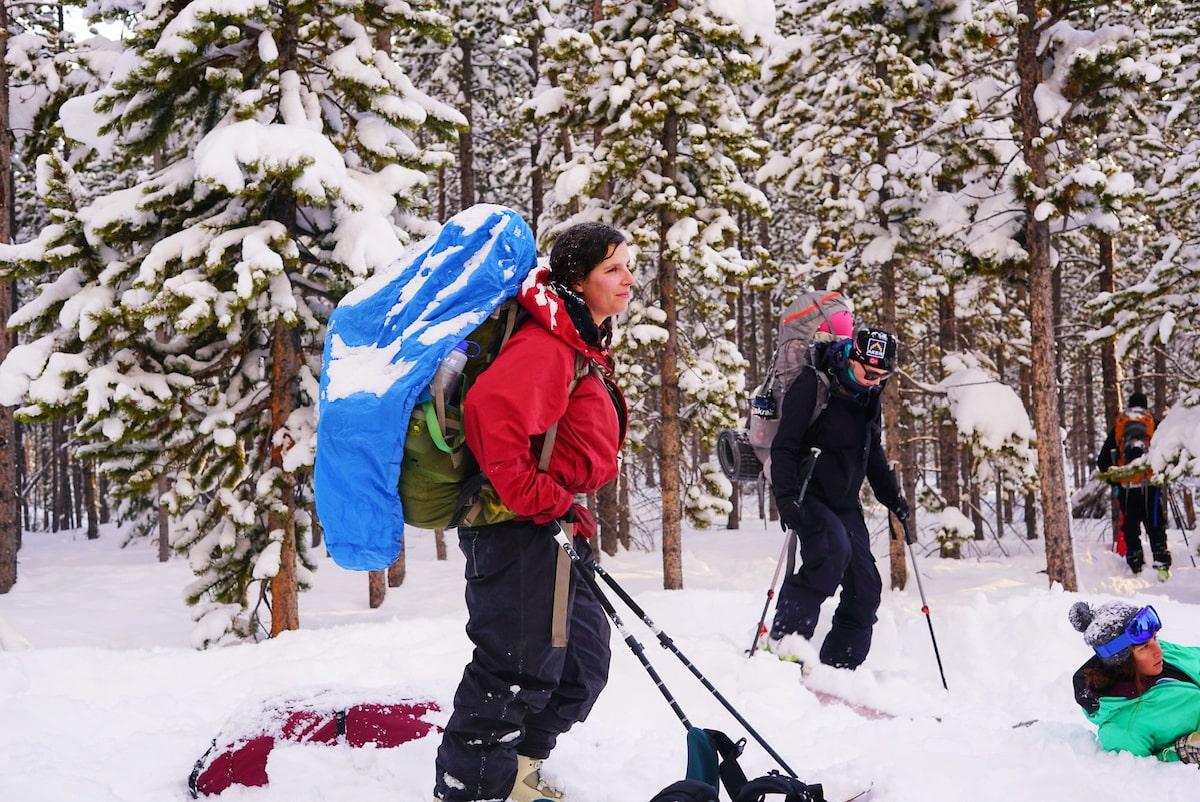 Scholarships and Financial Aid
There are several scholarships and financial aid opportunities for those pursuing a bachelor's degree in outdoor leadership at Western. Program-based scholarships include over 300+ departmental and privately funded scholarship opportunities available to both new and returning students. Qualification for these scholarship opportunities is based on your academic program, campus involvement, and academic standing. Some of these institutional scholarships include the Alumni Legacy Scholarship, Western Merit Scholarship, and the Presidential Promise.
You can find the right scholarship for your outdoor leadership degree through Western's scholarship portal. In addition to scholarships, we also offer grants, loans, the College Opportunity Fund, and the Work-Study program to help offset the cost of tuition. Our Financial Aid office is here to answer any question you have about the application and financial aid process. Feel free to contact us by emailing finaid@western.edu or by calling (970)-943-3085.
Outdoor Activities
While pursuing a bachelor's degree in outdoor leadership at Western, students may engage in a variety of extracurriculars to enhance their education. Outdoor leadership students often work closely with the on-campus Wilderness Pursuits (WP) program where they can lead fellow students on a variety of outdoor exhibitions and oversee the WP gear rental operation.
Outdoor leadership students can take their outdoor disciplines to the competitive level through the Mountain Sports program. With seven teams to choose from including mountain biking, freeride skiing and snowboarding, and climbing, students receive quality coaching and a variety of travel opportunities at an affordable cost.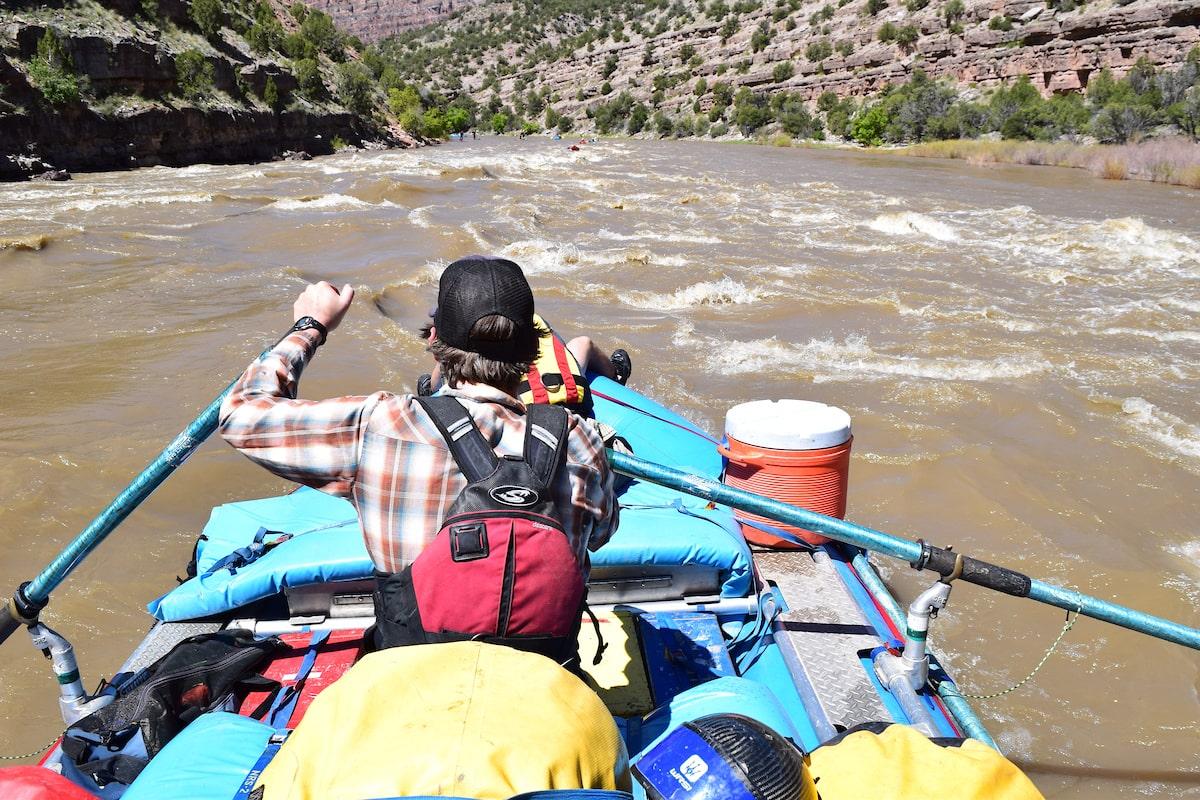 Clubs
Students may also join a variety of clubs to hone their outdoor leadership skills and meet students that also share an interest in the outdoors. Students in the Whitewater Club embark on overnight rafting trips, participate in kayak rolling sessions at the pool, and engage in service projects to give back to the community. Western's chapter of The Wildlife Society lets students put their leadership skills to use through field experience, workshops, presentations, and internships. Wherever your interests or hobbies lie, there is an opportunity for you here at Western.
Outdoor Leadership Degree Career Opportunities
Adequate career preparation is the central focus of every academic program at Western, including the Outdoor Leadership Program. Outdoor leadership professors work in tandem with the Office of Career Services to equip students to thrive in many different industries and professions. Students seek employment in various fields including adaptive programs, search and rescue, and guide services.
The Office of Career Services provides career preparation resources, alumni and employer networking opportunities, career advising, and other tools to help you reach your career potential.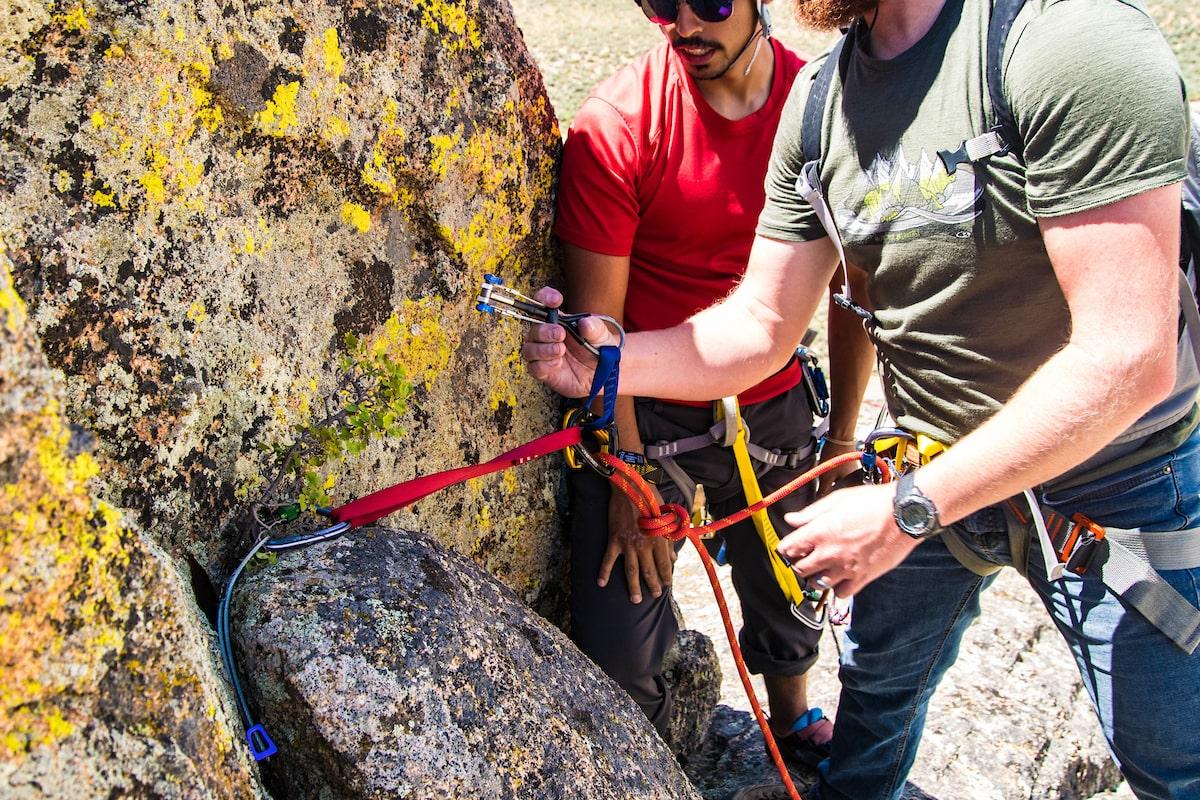 Skills and Certifications
As one of the best outdoor leadership programs in Colorado, Western requires students to earn several certifications and competencies that set them up to pursue a career in the outdoor industry. During their time at Western, all Recreation and Outdoor Education students obtain a medical competency, as well as official certification as a Wilderness First Responder (WFR). On their way to obtaining these certifications, students learn how to provide CPR and emergency medical care in isolated natural environments.
Why Earn an Outdoor Leadership Degree at Western Colorado University
From the robust curriculum to the diverse extracurricular activities, education at Western Colorado University creates qualified individuals dedicated to making a difference. A bachelor's degree in outdoor leadership provides students with the necessary skills and knowledge to become leaders both locally and globally. This program is for passionate students who are looking to make an impact in their communities. By facilitating outdoor learning experiences that are enriching, educational, and character-building for groups of all sizes and ages, students will shape themselves into natural and confident leaders.
Graduates of the program find careers in a variety of fields in the outdoor-recreation industry.  With a dedicated and helpful Office of Career Services, various scholarship opportunities, as well as an enriching campus environment and an active student life, Western provides an outstanding education program that will inspire and cultivate leadership, character growth, strength, and resiliency in students that will help on their path to professional success.
Explore the Outdoor Leadership Degree Program at Western Today
For those looking to make a difference in people's lives and communities with a bachelor's degree in outdoor leadership, Western Colorado University is the place for you. Our 125-acre campus and surrounding natural territory make for an environment in which you can connect with peers and nature, and nurture your leadership capabilities. Schedule a visit today to experience the unique and lively environment of Western for yourself.