As a student at Western Colorado University, participating in mountain sports does not have to be a solo activity. Joining the university's sports teams is an excellent way to meet new people and stay active throughout the semester. If you are interested in taking your athletics to higher altitudes, consider signing up for one of the many Rocky Mountain sports teams at Western.
A Variety of Mountain Athletic Clubs, Groups, and Sports
Beyond academics, one of the most exciting aspects of attending Western is its proximity to the mountains. For those who are new to mountain sports, Western's programs provide learning opportunities for those who want to find out more about climbing, skiing, biking, and more. They also have amazing, high-intensity training and competitions for seasoned athletes.
Western has a huge variety of programs for adventurers that want to experience the area's amazing terrain. Students who are interested in trying out alpine skiing, rock climbing, trail running, or any of our other exciting Rocky Mountain sports teams can participate, learn, and compete with their peers at Western.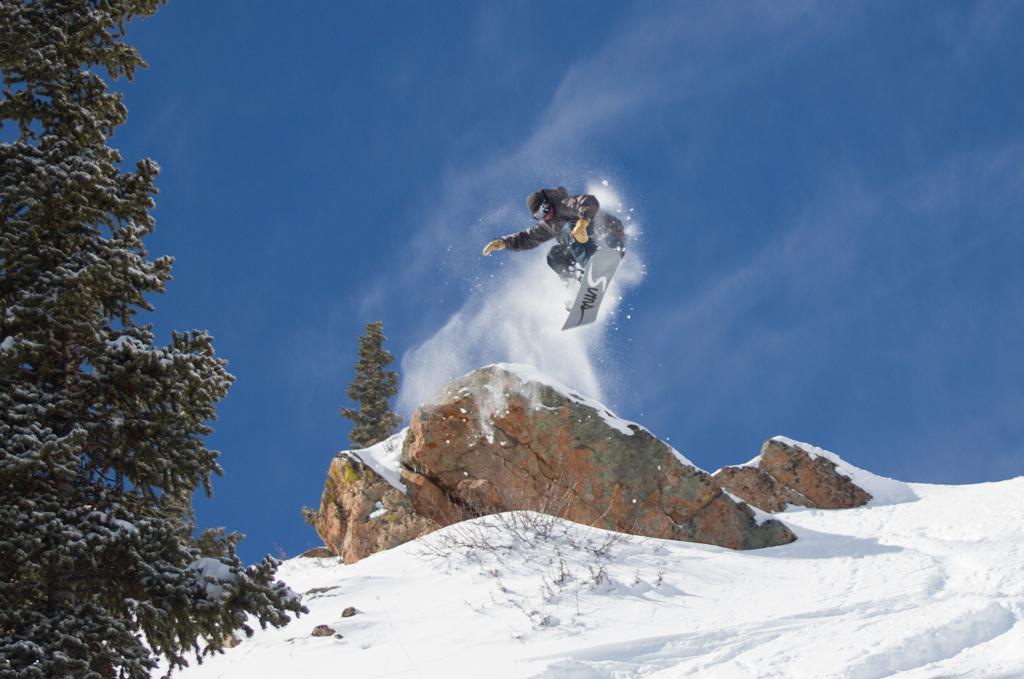 Mountain Sport Programs
While academics are the first priority of all Western students, our campus has some of the best mountain athletic teams in the country. Students are able to learn and excel with Western's experienced coaches. We have plenty of talented teams that bring athletes together year-round to train and compete. Below are some of the Rocky Mountain sports teams that Western has to offer.
Climbing Team
Student climbers have the opportunity to join the Mountain Climbing Team. The group holds regular training to learn the basics of climbing and provides opportunities throughout the semester for group climbing activities. Members will build up their strength, endurance, and climbing technique during the year.
Throughout the winter, the climbing team moves primarily indoors to prepare for competitions. During the climbing season, members can travel to some of Colorado's best climbing spots and participate in climbing events out of state. Every kind of mountain athlete or rock climber can get involved with this team; they participate in bouldering, sports climbing, and traditional climbing.
Mountain Biking Team
Western Colorado has some of the best mountain biking in the country. Mountain athletes looking for training, group rides, and racing can join the university Mountain Biking Team. It welcomes bikers of all experience levels and provides plenty of opportunities to compete throughout the season. The team participates in various races, including the SA Cycling Collegiate National Championship – and travels yearly to the Rocky Mountain Collegiate Cycling Conference.
Ski Mountaineering and Nordic Teams
Winter sports-lovers have so many great options at Western. Our Ski Mountaineering Team is perfect for anyone looking for a high-endurance, challenging winter sport. Ski mountaineering athletes are able to participate in competitions like the Colorado Ski Mountaineering Cup, and the Grand Traverse, which begins in Crested Butte and ends in Aspen.
The Nordic Team is for students who are looking for a super exhilarating and competitive skiing atmosphere. The group meets six to eight times a week during the season for mountain athlete training. Those who are ready to make the commitment will be joining one of the premier collegiate skiing teams. Members will have the chance to travel and compete in races in Colorado, Utah, New Mexico, and Wyoming. Both of these teams are amazing opportunities to hone skiing skills and build camaraderie with other passionate mountain athletes.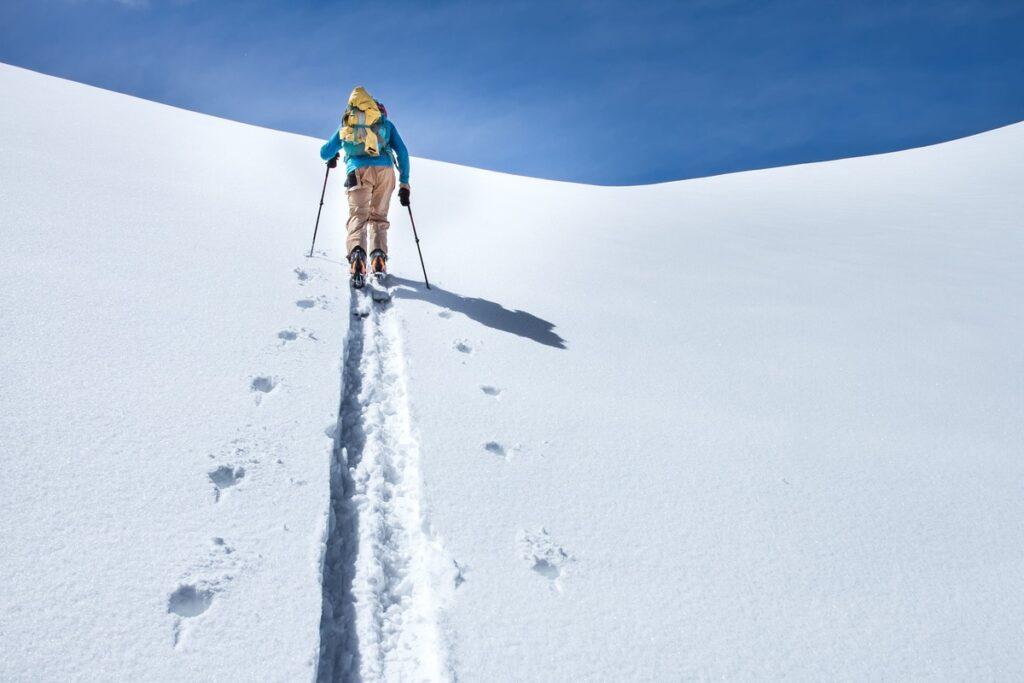 Trail Running Team
Western's trail runners can hit the mountains together for some amazing views and workouts. With over 750 miles of single-track trail near the Western campus, runners have some of the best training courses the state has to offer. The Trail Running Team travels year-round and competes throughout Colorado and other surrounding states. This mountain athlete training team is amazing for those looking to join a large group of passionate trail runners and experience some spectacular landscapes.
Freeride and Alpine Ski and Teams
Skiers and snowboarders will have a blast participating in the Western Freeride Team. With opportunities to compete for all experience levels, the Freeride Team is a great way to seriously test and improve your skills. The team gives Western skiers and snowboarders the chance to travel around the country and even internationally for events.
The Alpine Skiing Team members head to the nearby Crested Butte Mountain Resort for training throughout the season. The team competes against surrounding schools for competitive alpine skiing events. They also represent Western annually at the Rocky Mountain Conference of the United States Collegiate Ski & Snowboard Association.
Rocky Mountain Sports Training
If you have been curious about learning a mountain sport, these teams are a wonderful way to get started with Rocky Mountain athlete training. With plenty of opportunities to learn and grow, those who are new to Rocky Mountain sports will have the guidance and support they need to build up their skills. Western's mountain athletic teams have talented and passionate coaches who are there to support and teach all participating students.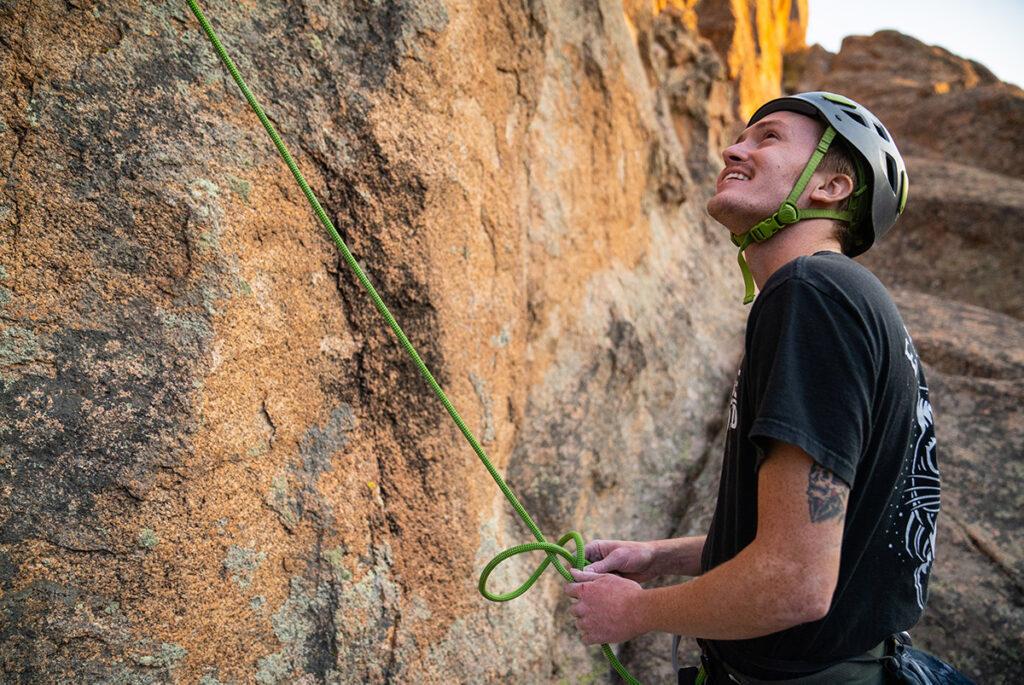 Experienced Athletes
If you have been doing mountain sports for a while, you're in the right place. By participating in Western's athletic programs, clubs, and recreation, students experience mountain athlete training on an entirely different level than traditional colleges. With the Rocky Mountains so close, students can experience some of the country's best climbing, biking, skiing, and more –right by their campus.
Work Closely with High Altitude Exercise Physiology Students
When you join one of Western's many mountain sports programs or clubs, you have the opportunity to work with students from our high-altitude exercise physiology (HAEP) department. Students conduct research on how high altitude and extreme environments affect physiological bodily functions. With many outreach opportunities, HAEP students will offer evidence-based prescriptions for their performance goals while completing mountain athlete training in altitude and extreme cold.
How to Get Started
Complete the online registration webform.
Print and complete the registration packet
Pay your dues and get started
Get Involved with a Team Today
Western's mountain sports teams are an amazing way to stay active throughout the year, make new friends, experience exciting terrain, participate in rigorous mountain athlete training, and see some of the most spectacular landscapes in Colorado. If you're interested in learning more about Rocky Mountain sports, be sure to get involved with the teams on campus.
Check out all of Western's Colorado mountain sports teams today.
Learn how access to the Rockies makes Western one of the best value colleges for out-of-state students.