At Western Colorado University, the engineering program affords students the opportunity to expand their technical skills through hands-on learning in multiple areas of study. As a comprehensive Colorado engineering program, Western attracts students from all areas of engineering, including technical, computer science, and information security. Students enjoy small class sizes while maintaining access to world-class resources, labs, classrooms, and faculty through a unique partnership with University of Colorado Boulder.
Paul M. Rady School of Engineering
The state-of-the-art Paul M Rady School of Computer Science and Engineering houses many of the classes that comprise one of the top engineering programs in Colorado. The newly renovated 75,000 foot building offers an ideal environment for classes of all sizes, with spacious labs, advanced instrumentation rooms, and large-theater style classrooms. Through courses in mechanical engineering, software engineering, computer science, and a variety of related fields, students at the Paul M. Rady School gain the technical skills and collaborative learning experience necessary to make a difference in the professional workforce.
Engineering Programs in Colorado: Areas of Study
Whether you are interested in exploring data analysis or looking to shore up your programming skills, there is no shortage of exciting opportunities at the Paul M. Rady School of Engineering. Discover the different areas of study and concentrations offered through the Paul M. Rady School of Engineering below:
Computer Science
The Computer Science program at Western equips students with the tools, knowledge, and fundamental concepts necessary to thrive in a career in systems engineering, software development, or informational technology. Each track in the Computer Science program includes courses in core programming languages, allowing students to sharpen their skills in Python, C++, and Java. As a student of one of the top Colorado engineering programs, you will also become proficient in cutting-edge security methods, as well as hardware and software management. Whether you want to delve into the future of artificial intelligence and machine learning or sharpen your cryptography skills there is no shortage of opportunities for students to explore more niche interests as well. To supplement your classroom instruction, you will also have opportunities to gain real world experience interning at Fortune 500 companies and working on original research projects.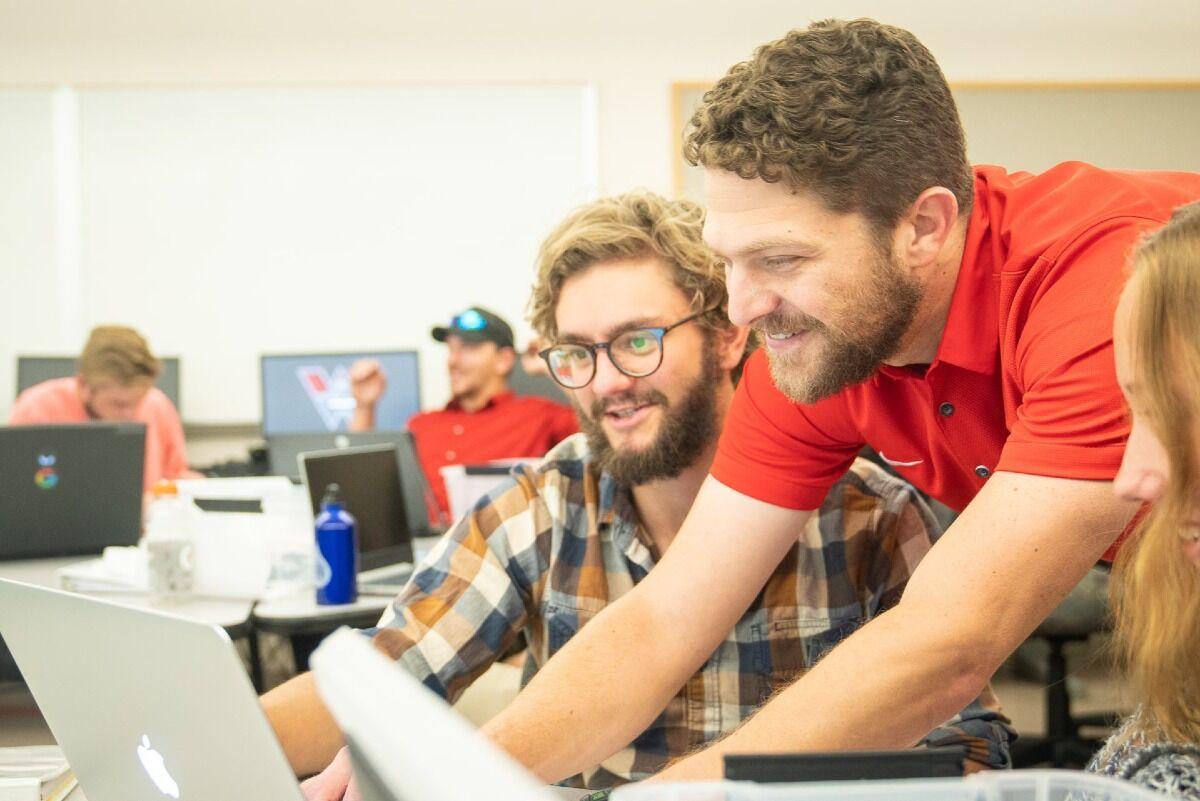 Mathematics
As data extrapolation skills become more sought-after in the workforce, the mathematics-related job market is expected to grow by more than 33 percent over the next 3 years. Students in the Mathematics program engage in intensive coursework to develop capacities in highly transferable skills like problem-solving and data science. The major allows students to build a strong foundation in mathematical principles through core courses in Computer Science, Calculus, and Algebra. Once core coursework is completed, students have multiple pathways to further their knowledge through further instruction in computer science, advanced calculus, or statistics. As part of a top Colorado engineering program, the mathematics program at Western enables students to create innovative solutions across multiple fields, industries, and economic sectors.
Mechanical Engineering
The Mechanical Engineering program at Western is designed to prepare students for successful careers in versatile industries such as the automotive, aerospace, and civil engineering sectors. Students in this Colorado engineering program learn how to blend science, math, and technology together to solve real world problems. Through a unique partnership with the prestigious University of Colorado Boulder, students gain competencies in a variety of fields of study, including mathematics, general physics, and chemistry. The core engineering sector of the curriculum is split into 15 credit hours of General Engineering classes and 43 credit hours of Mechanical Engineering. In order to complete their degree, students must also meet the requirements for a degree from the CU Boulder College of Engineering and Applied Science.
As is the case with many other programs, students looking to enter the Mechanical Engineering program at Western have multiple scholarship opportunities available to them through Western's scholarship portal. Certain scholarships such as the Patty Dixon Foose Engineering Scholarship are designated specifically for engineering students. In addition to scholarships, we also offer grants, loans, the College Opportunity Fund, and the Work-Study program to help offset the cost of tuition. Our Financial Aid office is here to answer any question you have about the application and financial aid process. Feel free to contact us by emailing finaid@western.edu or by calling (970)-943-3085.
Data Analytics
Many modern businesses are re-thinking the way they analyze and interpret data, in turn creating new opportunities for data-focused graduates. A minor in Data Analytics from Western enables students to excel in a variety of positions and fields that require data management, analysis, and visualization. The program is an ideal supplementary course track for any student majoring in engineering, mathematics, or computer science who wishes to further their understanding of data analysis. The minor includes a dynamic blend of coursework which helps students gain the technical fluency and leadership capabilities necessary to thrive in dynamic careers in technical services, finance, and insurance. Students begin the minor solidifying their core competencies in computer science, statistics, and economics before deepening their exploration of data analytics through classes in Machine Learning and Statistical Modelling.
Web Design and Development
Whether you're looking to start a career as a web designer or develop your own website, the Web Design and Development minor at Western provides a strong foundation of coding and graphic design courses to help you in your pursuit. Students take introductory courses to web design, including instruction in popular programming languages like XHTML and CSS. In addition to taking classes through a top Colorado engineering program, students at Western obtain internships with prestigious companies such as Lockheed Martin, Amazon, and Northrop Grumman. Web Design and Development minors who are looking to explore more of the artistic side of the minor can further expand their skills by joining the staff of the Pathfinder Magazine, an annual publication of student work.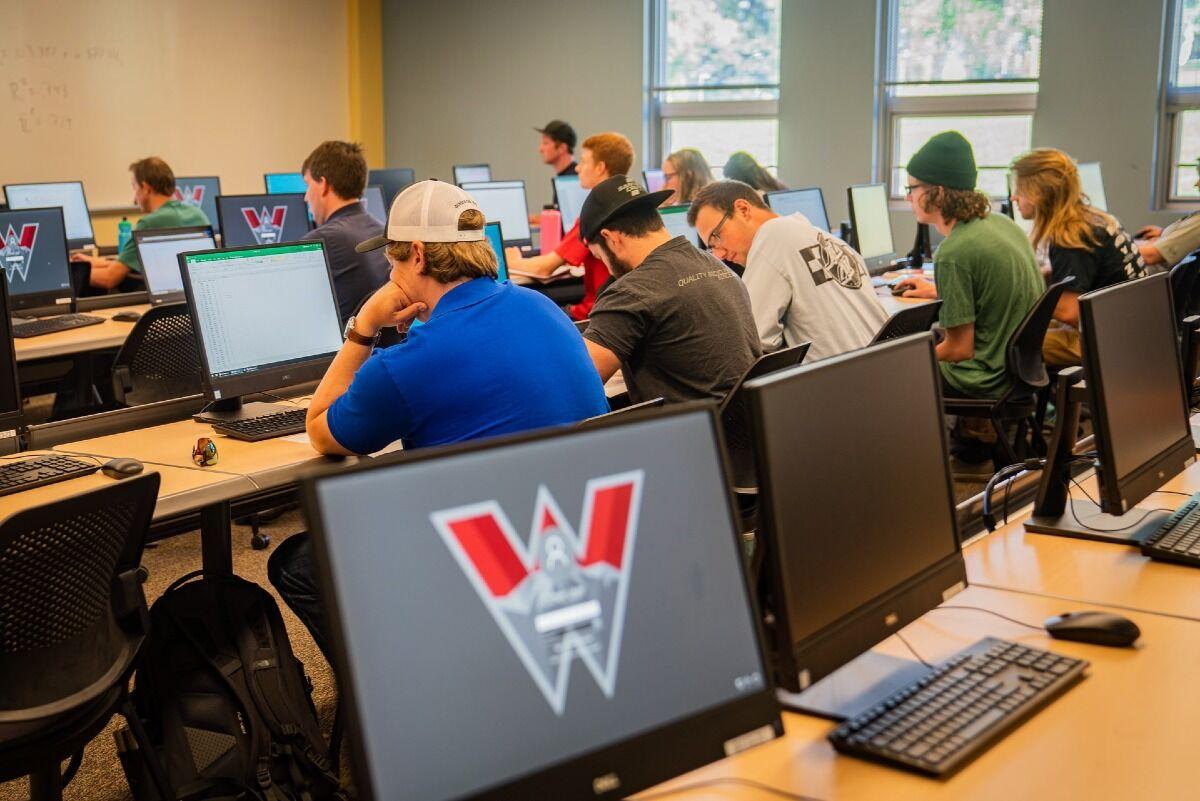 Actuarial Science
Actuarial Science is a unique, interdisciplinary field that combines mathematics and economics to analyze financial costs and insurance. An emphasis in Actuarial Science at Western prepares students for a fruitful career in the insurance industry, equipping you with the skills necessary to pass the first actuarial exam in probability (SOA exam P). Students complete coursework in abstract algebra, applied linear algebra, and calculus. Beyond the core mathematical coursework, students are also free to explore their interests in Spreadsheets and Analysis or Professional Computer Skills. Western's engineering program in Colorado adequately prepares students to pass the first exam before they graduate and the second shortly thereafter.
Engineering Programs in Colorado: Explore Engineering at Western Today
For those looking for an academically rigorous engineering program in Colorado that helps develop cutting-edge skills, the Engineering Program at Western Colorado University is the place for you. Schedule a campus visit today to explore the Paul M. Rady School of Engineering today.