There are several benefits to attending colleges in the mountains like Western Colorado University. Over the years, more and more young people have moved out west to states like Colorado — and are choosing to get their degree in mountain towns. Besides getting access to some of the best views and outdoor adventure in the United States, there are plenty of other great reasons to look into universities in the Rocky Mountains.
Top Benefits of Universities Near the Mountains
Beautiful Landscapes
Attending colleges in the Rocky Mountains means you are constantly surrounded by beautiful landscapes. In Colorado mountain towns like Gunnison, you have a gorgeous view of the Rocky Mountains year-round. With that comes easy access to hiking and camping options in Black Canyon, and unmatched trails for mountain biking, walking, and trail running. Being near such great landscapes not only draws an active young population, but also shapes the curriculum and learning opportunities at the colleges and universities in the area.
Specialized Majors
Concentrations like Exercise & Sport Science: High Altitude Exercise Physiology can only be found in universities near the mountains, where students have access to high altitude conditions for research. Colorado's massive outdoor industry also provides plenty of internship and career opportunities to Outdoor Industry MBA students — many of whom build specialties in mountain sports. Many Mountaineers are also drawn to Geoarchaeology majors, where they can study the minerals and rock formations in the Rockies.
If you hope to live and work in the mountains, these mountain-specific programs provide experiential learning MBA programs along with hands-on field work opportunities for undergraduates.
Lower Tuition and Living Costs
Compared to Southwest city colleges, universities in the Rocky Mountains tend to have a much lower price tag on tuition. With lower cost of living, smaller class sizes and other important factors, more students can find an institution within their price range, along with financial aid and scholarship opportunities. By avoiding busy cities, students are also able to avoid the high cost of living that goes along with those regions. With more selection for housing, students have access to safer, more affordable and more spacious options.
Appreciation for the Outdoors
At colleges in the mountains, the student populations tend to be quite a bit different than city universities. With easy access to the Rocky Mountains, many people attend these schools partially because they want to spend their free time hiking, mountain biking, skiing, and more. Western has some of the best Rocky Mountain sports teams in the region, and students have easy access to the slopes in Crested Butte during the winter to ski or snowboard.
Even if you don't have a passion for a specific sport, anyone can appreciate and explore the Rocky Mountain region and get outside. Take a trip to spots like Blue Mesa Reservoir, walk around a seasonal farmers market, or head to a local festival or live music event. In towns like Gunnison and Crested Butte, there are events held year-round to keep the community active and connected.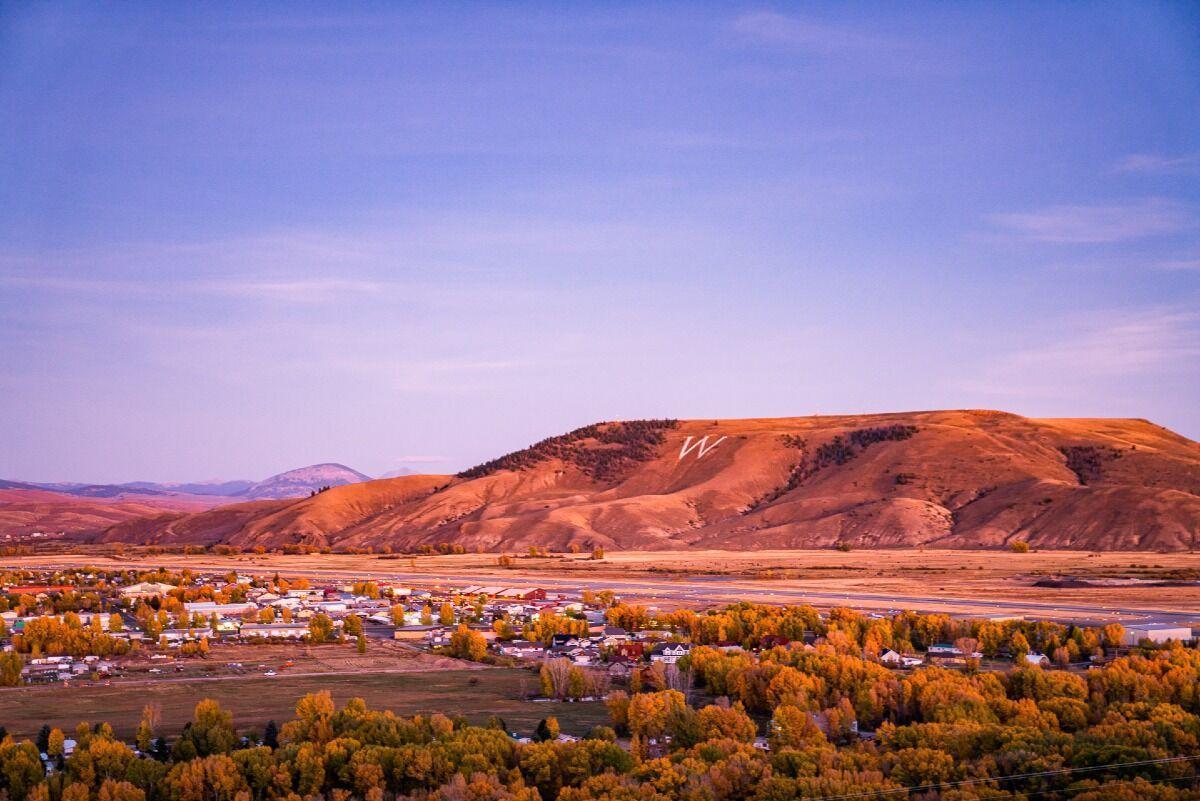 A Stronger Emphasis on Education
Attending colleges in the mountains means you get to slow down and focus on education without common city distractions. With smaller class sizes, students at Western Colorado University can build better connections with professors and members of the administration. By having a stronger support network, students gain better feedback on their work. They also tend to learn more about internships and leadership opportunities through resources like Career Services and professor recommendation. Students at universities near the mountains can also gather and meet on campus for study groups and tutoring sessions. With so many accessible resources and connections, students are able to stay involved and keep up with coursework better.
More Community Focus
At universities in the mountains, you have access to plenty of clubs, organizations and volunteer opportunities. Many of these are dedicated to serving the region surrounding the university. At colleges in small towns like Gunnison, the university students are invited to be active members of the community. In programs like the Rural Community Health MBS, community members are invited to participate in focus groups to provide their thoughts and opinions. Through the M.S. in Exercise & Sport Science: High Altitude Exercise Physiology, the Wellness Elevated program invites community members to participate in research and cardio classes to assist in student studies, while simultaneously benefitting from the exercise.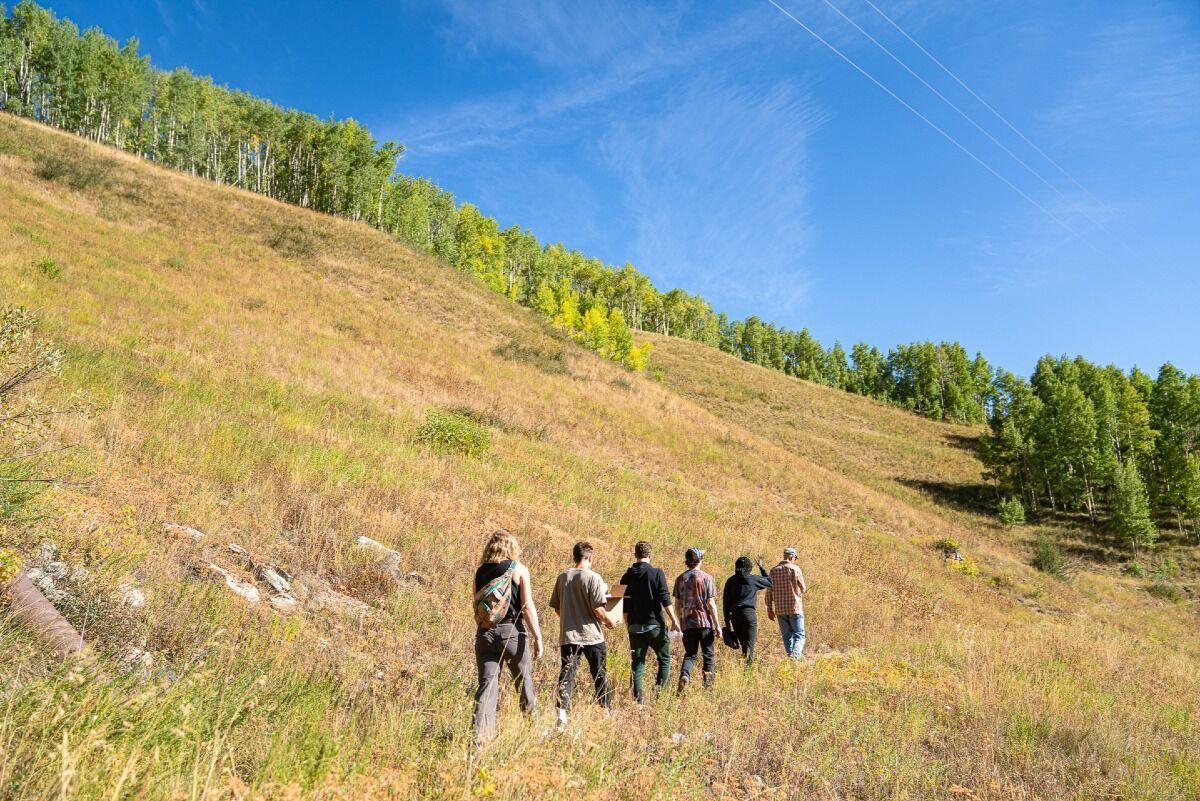 Like-Minded People
A love of nature often comes with a passion to preserve it. Colleges in the mountains like Western have a proactive student population when it comes to sustainability initiatives. With a collective care for the community, culture and environment around them, many choose to get involved in clubs like the the Wildlife Society, and even the West Elk Wranglers, which is dedicated to keeping western heritage alive in the student population. Whether you are interested in chemistry, whitewater rafting, or Polynesian Chant and Dance, you can find people who share your interests and make meaningful connections.
Year-Round Activities
If you love skiing, snowboarding, hiking, biking and other mountain sports, you may want to consider attending colleges in the mountains. At a lot of city-based colleges, activities tend to slow down in the winter months. At universities near mountains, like Western Colorado University, this is the best time of year. It is when winter sports clubs and groups of friends head to spots like Crested Butte and Monarch Mountain to experience some of the best skiing and snowboarding in the country. During the spring and summer, students can head to the Gunnison National Forest, or the nearby rafting spots to get out in the sun and enjoy the nature surrounding campus.
Smaller Class Sizes
A lot of students select smaller universities near the mountain because they don't want to be a number. Smaller class sizes are shown to have a transformative effect on education and course content retention. At colleges in the Rocky Mountains like Western, students are able to have more meaningful and beneficial interactions with professors. They also get to know their student community better than larger universities. Being able to walk around and know the people you are passing builds a stronger connection among students. For many, it is a defining part of the Western experience.
Colleges in the Rocky Mountains: Attending Western
Attending colleges in the Rocky Mountains like Western Colorado University is not for everyone. If you want to live in a fast-paced city, it probably shouldn't be your first choice. However, if you want to join a tight knit, active and passionate community of mountain-lovers, Western Colorado University may be worth a visit.
Universities in the Rocky Mountains
To schedule a tour at one of the best colleges in the Rocky Mountains, make an appointment to visit Western Colorado University today.
To see our unique programs and discover why students choose universities near mountains, learn more about Western.