Experiential learning MBA programs and undergraduate degrees provide hands-on educational opportunities for students. Located in the heart of the Rocky Mountains, Western Colorado University is the ideal setting for outdoor experiential education programs. Over the years, Western has become one of the best colleges that offer hands-on learning, and this is especially evident in our School of Graduate Studies.
Western Colorado University is an Outdoor Industry Leader
Unsurprisingly, the outdoor industry is booming within the state – around 3.2% of Colorado's total economic revenue comes from the recreation sector alone, making this career path especially prosperous in the Rocky Mountain region. At Western, the student population is known for being active, environmentally aware and eager to make an impact in their industries post-graduation. Our culture and academics breed passionate and well-informed citizens. Our programs are designed to foster a strong understanding of the environmental and cultural impact of their field of study.
Go Beyond the Classroom with Experiential Education Programs
Experiential education programs at Western bring students beyond the classroom. With fieldwork opportunities for nearly every program related to the outdoors, you will have the chance to get outside and involved in the hands-on work you may eventually perform in your career. This not only creates a more interactive and exciting learning experience, but also marries theory and practice, developing a more comprehensive understanding of coursework. Located in one of the most beautiful regions in the country, Western students have the opportunity to interact with and study their surroundings in both the experiential learning MBA programs, and the outdoor experiential education programs for undergraduates.
Outdoor Experiential Education Graduate Programs at Western
Outdoor Industry MBA
Experiential learning MBA programs, like our Outdoor Industry MBA brings your passion for the outdoors into rewarding professions. Along with vital coursework, students are also informed about the importance of inclusion and equity in the outdoor industry, through events like the LGBTQ+ Outdoor Industry Equality Index, which focuses on industry inclusion and engagement with the LGBTQ+ community. Following completion of the program, there are also opportunities to earn a suite of continuing education certificates, which Western provides in partnership with University of Colorado Boulder, Utah State University and Western Colorado University, Outdoor Industry Association (OIA).
Western also provides an accelerated degree program for the Outdoor Industry MBA 3+2, which is part of the undergraduate Business Administration major. By their fourth year, if students meet all of the requirements for the MBA program, they can begin to incorporate the graduate classes. In the fifth year of the program, students take their studies off-campus to anywhere in the world, because capstone work includes an internship with a company in the outdoor industry. Through this real-world career experience, many students end up finding their post-graduation employer.
Master's in Environmental Management
The Master in Environmental Management (MEM) program at Western is another extremely popular graduate path for outdoors lovers. By the time you graduate, you gain skills in project management, conflict resolution and valuable climate change literacy. While acquiring this degree, you will have the chance to attend workshops, events and multi-day fieldwork experiences. This program allows students to customize their education around their career goals. Following graduation, over 85% of students end up in environmental management careers.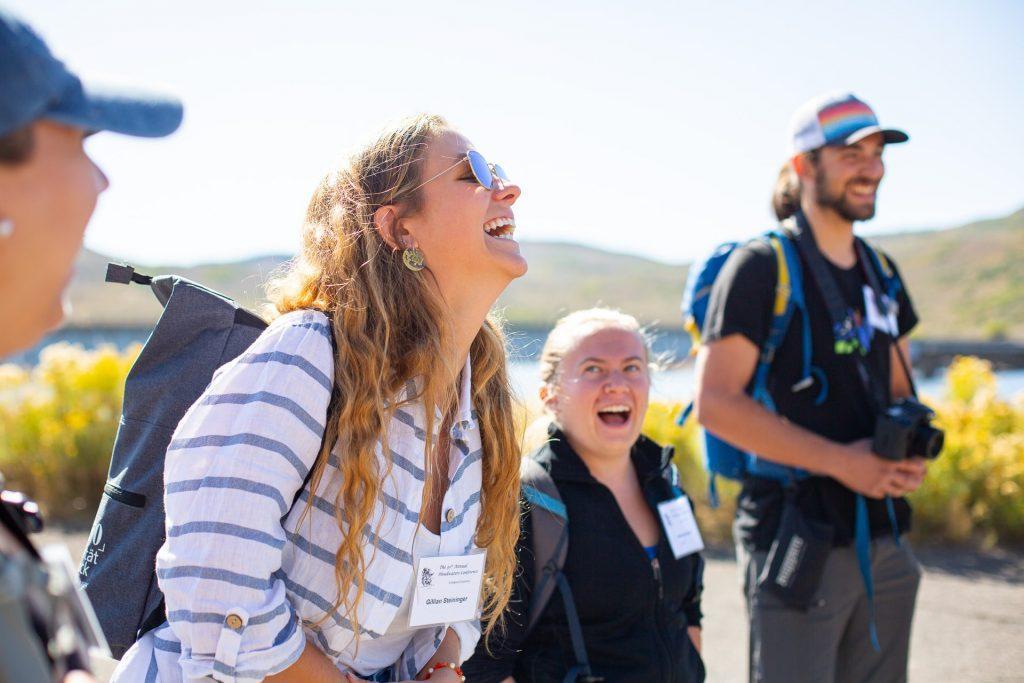 M.S. in Ecology
Western's M.S. in Ecology provides an inclusive, socially aware and scientifically relevant education to students interested in careers in ecology. For those fascinated by the public lands of the Gunnison Valley, students can explore and learn about the management and conservation of the landscapes, ecosystems and communities that surround them. In this experiential education graduate program, you will learn about the multifaceted and extremely valuable services ecologists bring to the communities and ecosystems in which they work.
Rural and Community Health
The Master of Behavioral Science in Rural Community Health is another experiential education graduate program that prepares students for a career that makes a positive impact on their communities. It develops expertise in mental health, food insecurity, positive youth development and the geographic patterning of health inequalities. Students will gain the real-world experience to serve the overall health of their community.
M.S. in Exercise and Sport Science HAEP
Western's M.S. in Exercise & Sport Science: High Altitude Exercise Physiology (HAEP) graduate program is one of the most esteemed programs in its category. With the university's location in Gunnison, Colorado, Western students have the rare opportunity to study the human body's physiology in high-altitude conditions. These studies are supported by the school's world-class facilities, which include the HAEP Lab. In the lab, graduate students work with real clients and subjects to gain a true understanding of the work they will perform in their careers. The extreme altitude conditions of the region leave students with a better understanding of how environment impacts physiology.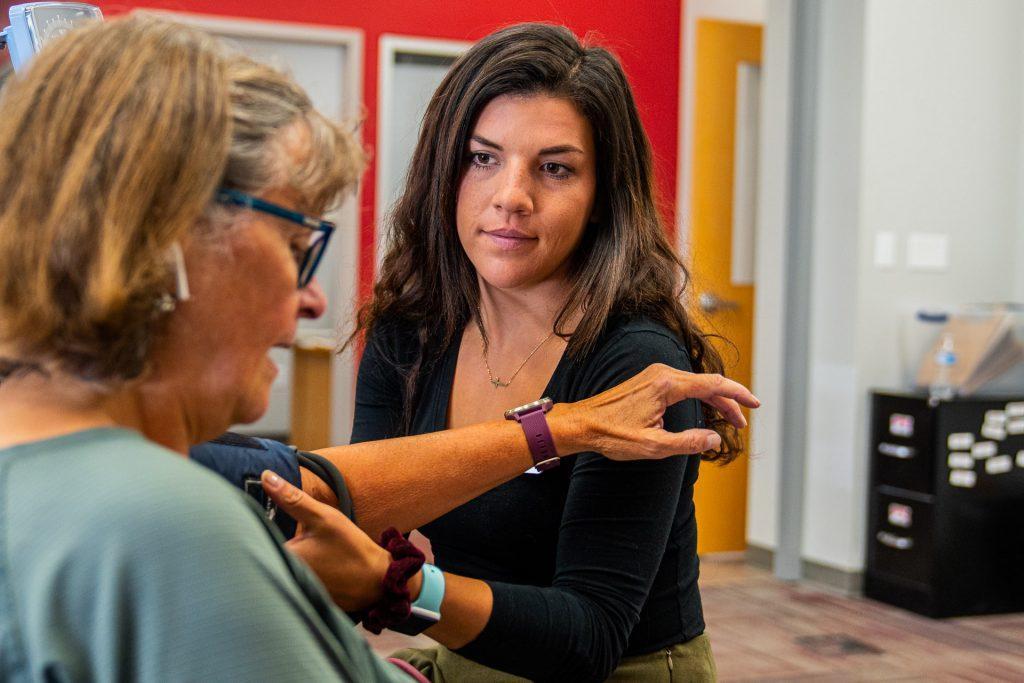 Outdoor Experiential Education Programs for Undergraduates
Environmental Geology
Among Western's most popular experiential education programs for undergraduates is Environmental Geology. In this emphasis, students learn about the interactions between humans and the earth. Hands-on field work opportunities bring students to the West Elk and San Juan ranges, Black Canyon, the active tectonics of the Rio Grande Rift and more. Beyond class and fieldwork, you can also get involved with the Geology Club, where you can meet other passionate people in your major, attend conferences and go on exciting fieldtrips to explore the geology of various regions.
Outdoor Environmental Education
Want to share your love and knowledge of the outdoors with others? The Outdoor Environmental Education program allows you to prepare for a career doing just that. Those that earn this degree use the Gunnison Valley as their learning laboratory. With the help of your professors, you will be able to learn firsthand about the environmental issues and challenges that we are facing today, along with the tools you need to teach others about these crucial topics. Upon graduating, you will be equipped to become a professional outdoor educator, guide, trip leader and more.
Recreation
The Recreation emphasis at Western provides the skills students require for careers as park rangers, recreation managers, forest school instructors and more. Programs in this field of study are service oriented and equip students to develop their own recreational programs for a variety of environments. Along with on-campus and regional coursework, students can also gain a more global perspective and build their leadership skills by traveling to developing nations as a part of the Advanced Leadership Expedition. Capstone internship experiences also provide an amazing jumping off point for careers post-graduation.
Events, Programs and Other Opportunities
At Western, our outdoor experiential education programs have hands-on courses that provide new perspectives and immersive learning, for a more comprehensive understanding of course material. Taught by talented industry professionals, students will have the resources to gain valuable expertise in their area of study. On top of course materials and fieldwork, there are additional opportunities to learn more about your passions. All of the experiential learning graduate programs and MBA programs at Western can be supplemented with our many events, clubs, speakers, internships and more.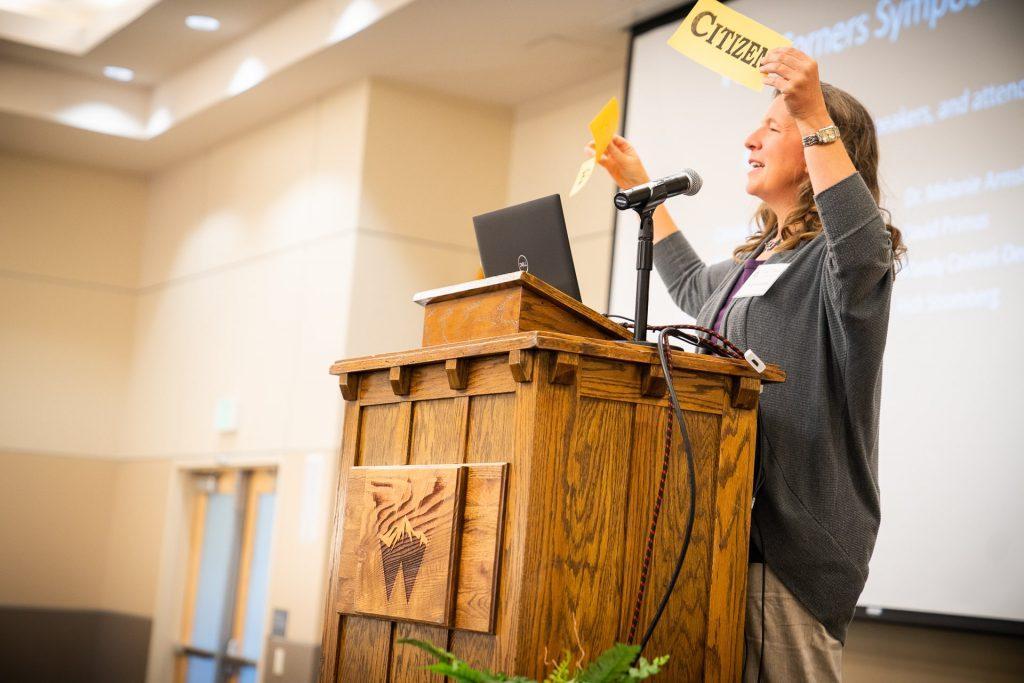 Opening Doors to Exciting Career Options
Experiential education graduate programs and experiential learning MBA programs are a huge step toward exciting career options in billion-dollar outdoor industries. Following graduation, Western students have gone on to careers as ecologists, therapists, educators, program managers, business owners and more. With the hands-on, outdoor experiential education programs offered at Western, you will be equipped with the tools you need to build a meaningful and exciting career.
Join the Top Outdoor Experiential Education Programs in the Nation
The outdoor experiential education programs at Western provide you with the tools you need to succeed in outdoor industries. With access to amazing natural landscapes and ecosystems, students can dive into their studies and gain the hands-on experience that will get them ahead after graduation. Whether you are an undergraduate ready to start your college experience in an outdoor-based program, or a graduate student ready to hone your expertise in your field of study, gaining this experience while attending university better prepares you for the next step.
To learn more about experiential learning MBA programs at Western, see our School of Graduate Studies.
To discover our outdoor experiential education programs for undergraduates, see our Undergraduate Programs.