The Rural Community Health MBS program compels students to develop expertise in behavioral science approaches to human health. Using insights from psychology, anthropology, sociology, political science, and geography, students are trained to understand complex rural health issues, engage with diverse organizations, and work towards health equity related to youth development, mental health, suicide, violence, isolation, food insecurity, climate change and environmental health, and addictions. Western Colorado University's dedicated faculty facilitate rich opportunities for sharpening students' skills with problem-framing, focus group interviewing and quantitative analysis. Graduates will be prepared to contribute at a high level in many organizations including government entities, nonprofits, healthcare and other service-oriented organizations, community foundations, planning agencies and public-private partnerships.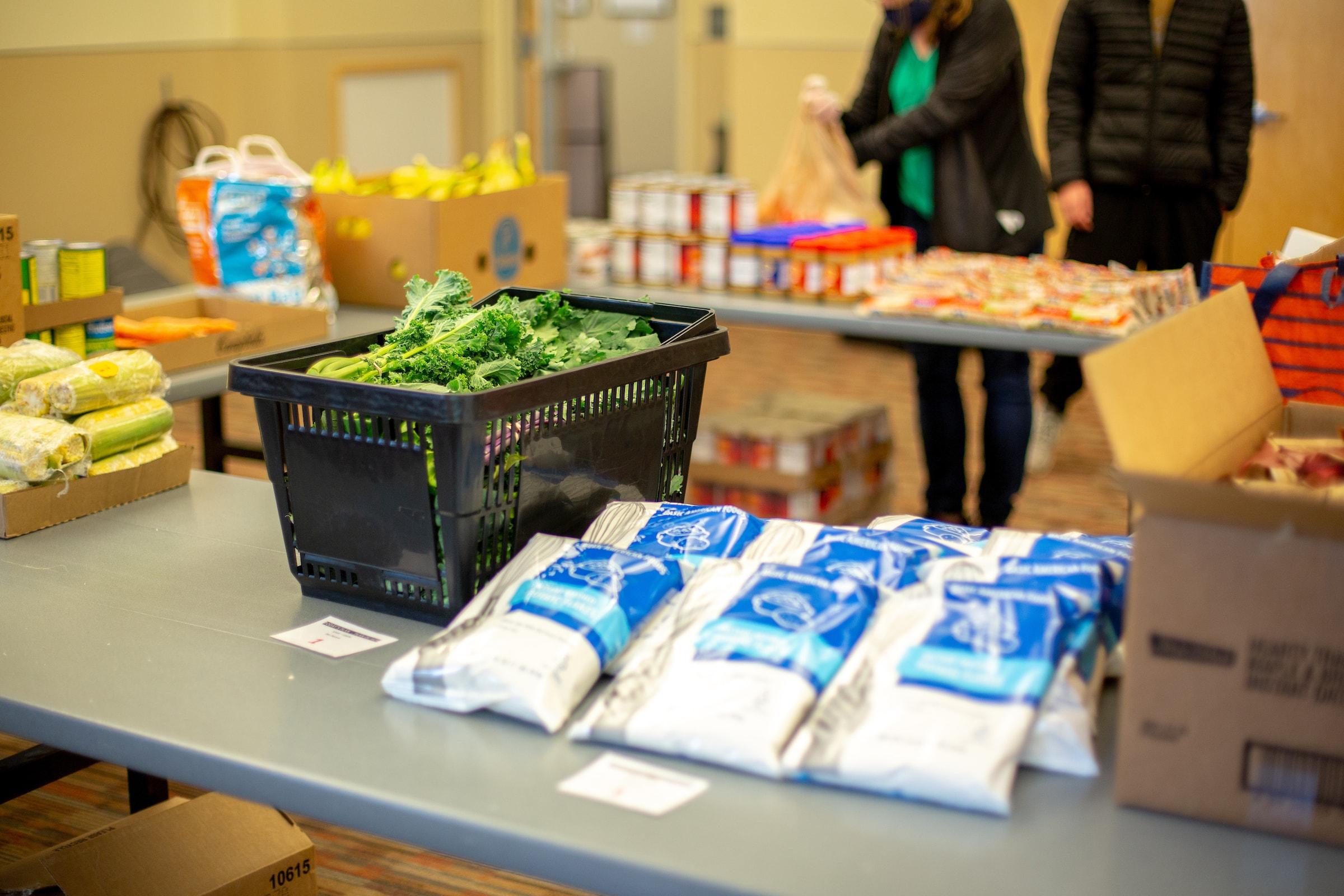 Sharpen your skills in behavioral science to enrich community health.
The Master of Behavioral Science (MBS) in Rural Community Health program prepares students for work in behavioral and social science fields including substance abuse prevention, health promotion, climate change and health, elder care, youth health and empowerment, early childhood interventions, violence prevention, as well as education and advocacy around a range of community issues. Students will sharpen their awareness about suicide prevention, school violence, addictions, trauma-informed interventions, environmental justice, stress and social isolation, reproductive health, poverty and much more. The program emphasizes culturally sensitive and multiscale definitions of "health" and "health equity" that include evidence-based practices and a variety of strategies for healing, advocacy, education, assessment, research and consultation.
Creating Community Wellness
Community-level education about nutrition is key to health and well-being. The Rural Community Health MBS prepares students to apply behavioral and social science principles (theories and methods) to develop, implement and evaluate programs oriented around various prevention and promotion models for community health.
At Western, course rotations are crafted to encompass a variety of subject fields for a comprehensive education and versatile degree. For required courses and degree plans, visit the official University Catalog. Below is a general overview of courses at Western Colorado University related to this area of study.
The Master of Behavioral Science (MBS) in Rural Community Health program prepares for work in various behavioral and social science fields including health psychology, substance abuse prevention, elder care, youth health and empowerment, sociology, education and advocacy, training and technical assistance, and program evaluation. MBS students develop applied behavioral science projects that respond to the needs of local organizations, academic institutions, and practitioners. Topically these projects include issues such as suicide prevention, school violence, substance addictions, trauma-informed early childhood interventions, elder care, and family poverty. The program encourages students and practitioners to embrace culturally sensitive and multi-scale definitions of "health" that include evidence ­based prevention practices along with a range of other strategies for healing, outreach, education, advocacy, assessment, and research. The MBS aligns with Western's liberal arts commitment by involving several disciplines (including Psychology, Sociology, and Geography) and providing a formal venue for students to develop applied experiences that generate scientific insight about community health­ related problems. The MBS is a 39-credit program that includes topical coursework in community health, violence and trauma, health disparities, geospatial analysis, psychopathology, health psychology, and evaluation methods. After successfully completing a practicum proposal, MBS students must complete a major research-based practicum project. 
Program goals include: 
Improving students' understanding of behavioral and social science, especially with the most current research related to the determinants and effects of childhood trauma, the psychological and social dimensions of addiction, strategies for preventing violence in schools and households, the effects of chronic poverty, and the role of trauma-informed interventions in contributing to community health.
Developing students' capacities for applied research in behavioral and social sciences, including the use of appropriate methods, research designs, sampling techniques, data collection, management and analysis, training and technical assistance, collaboration, health promotion, and communicating science to public audiences.
Advancing the role of behavioral and social science in rural communities by preparing practitioners to increase capacity and collaboration among agencies, organizations, and communities to address problems of community health in rural communities.
Fostering student capacities to work with rural and Native American communities on issues related to health promotion, healing practices, cultural trauma, youth suicide and substance use, and youth­-oriented solutions for health and empowerment.
Enhancing students' opportunities to pursue private and public sector careers, or doctoral-level study, in a range of behavioral and social science fields, including health psychology, prevention, elder care, youth health and empowerment, sociology, education and advocacy, training and technical assistance, and program evaluation.
Program Prerequisites: 
BA or BS degree from an accredited institution of higher education is required. Preferred qualifications include a BA or BS in fields such as psychology, sociology, social work, health sciences, public health, Native American Studies, anthropology, regional planning, or communications; completion of an undergraduate course in statistics or quantitative research methods or evidence of a working knowledge of statistics or quantitative methods. 
Admissions Criteria: 
Admission will be based on an overall package that considers academic excellence as well as relevant work experience, research, and community involvement. Admissions materials must be submitted online and must include: academic transcripts showing a recommended minimum 3.2 GPA from the degree-granting school; a resume or Curriculum Vitae outlining related research, leadership, outreach, professional experience and /or volunteer work; a letter of purpose describing the student's interests and goals regarding behavioral science and/or community health; a writing sample ( course paper or professional report) of at least 3 single-spaced pages; and two.letters of recommendation from professors or supervisors in related fields.
GRE scores will be accepted but are not required for admissions consideration. International students must submit their score from the Test of English as a Foreign Language (TOEFL) or IETLS. Students with a degree from a college or university where English is the language of instruction are not required to submit the TOEFL/IETLS score.
Applicants are expected to have been in contact with an MBS program faculty member prior to submission of application. Documentation of this will be included as a formal expectation in the application process.
Provisional Admittance Policy 
Students who have some deficiency in undergraduate training or incomplete credentials may be approved for provisional admission into the MBS in Rural Community Health program upon the recommendation of the Director of the MBS and approval by the Dean of the School of Graduate Studies. 
To be admitted provisionally into the MBS in Rural Community Health program, applicants must demonstrate: 
some formal background or training in community health, psychology, sociology, or related field (e.g. coursework, internships, work study), and:
ability to manage the assigned graduate courses while completing their undergraduate program or other provisions (e.g. the personal statement and references should indicate the candidate's ability to undertake such an academic load and course work at the graduate level).
In accordance with School of Graduate Studies Admissions Policies, a provisionally admitted student will have a maximum of one calendar year to complete any prerequisite academic coursework. 
The MBS Program Director will assess provisionally admitted student progress towards completion of prerequisites and success in all MBS program and course work through meetings scheduled monthly and at the end of each semester within the required completion timeline. 
Conferral of the MBS degree requires a total of 39 credits of 600-level coursework with a grade of B- or above, including the successful completion of a 6-credit practicum.
All students must complete the following:
Course List
Code
Title
Credits

Core Courses

12 credits from the following:

12
Behavioral Science and Community Health
Quantitative Methods and Research Design
Quantitative Analysis in Behavioral Science
Qualitative Methods and Analysis
Health Disparities

Elective Courses

18 credits from the following:

18
Program Planning and Evaluation
Violence and Trauma
Lifespan Development I: Childhood to Emerging Adulthood
Lifespan Development II: Adulthood to End of Life
Geographic Information Systems
Geospatial Analysis
Psychopathology
Health Psychology
Independent Study
Special Topics in Rural Health

Practicum Coursework

minimum of 9 credits required

9
Community Health Practicum Proposal
Community Health Practicum
Total Credits
39
Take the first steps toward your dream career.
Career preparation is the primary focus of every academic program at Western. Our professors and Office of Career Services will help you identify your strengths, hone your skills, define your goals, and prepare for a fulfilling role in hundreds of professional fields after graduation.
The data is automatically collected by Lightcast, a firm that sources job market data. The statistics illustrate general trends in U.S. careers, but do not precisely represent every job and salary.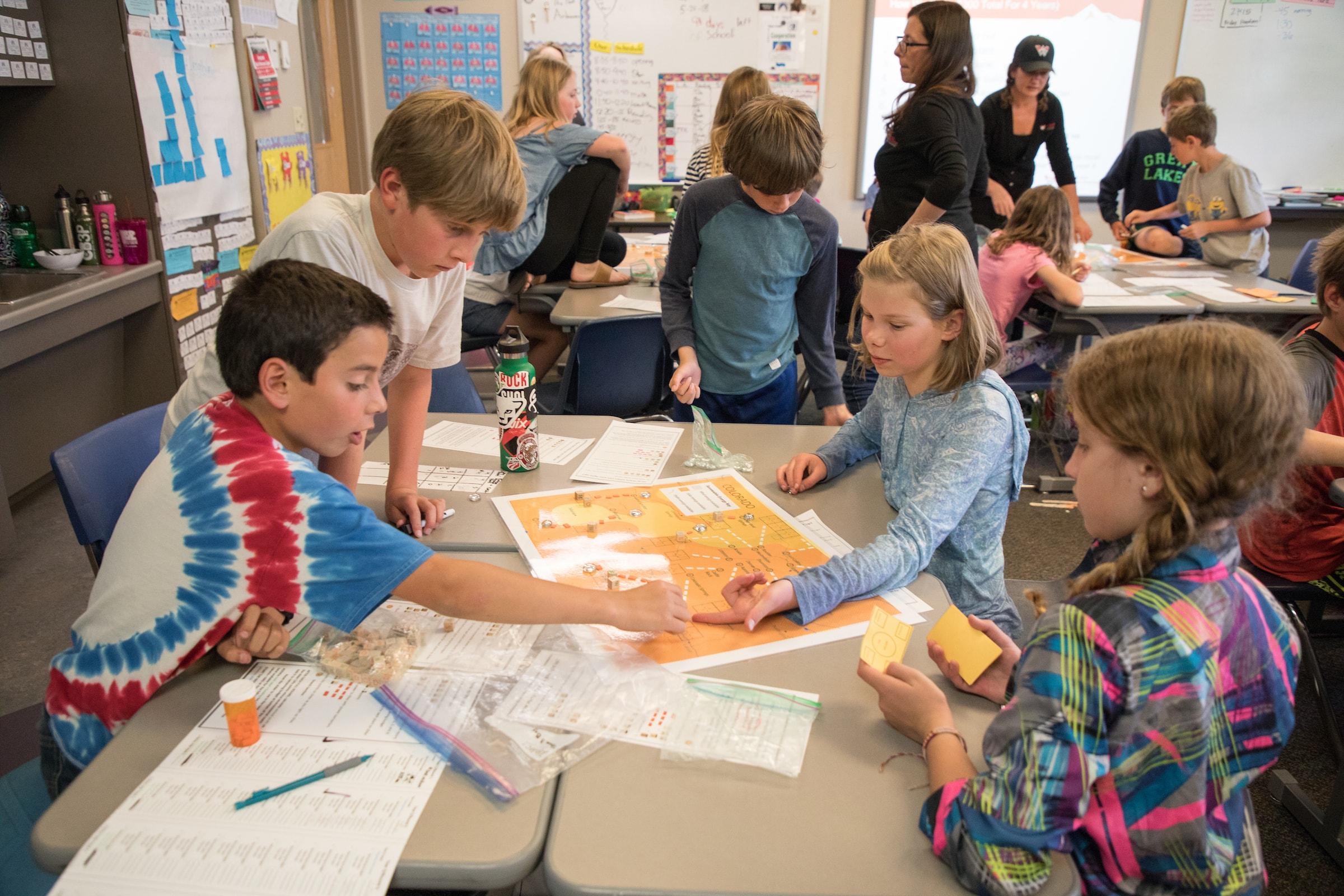 Get involved and gain experience.
Your student experience doesn't end in the classroom at Western. Learn more about opportunities you can pursue to enhance your understanding of content, make peer and professional connections, and build your resume before graduating.
MBS Spring Colloquium: Coming Spring 2022!
Empowering Generations
Children's social and emotional health is crucial for their later-life outcomes, and it can be challenging to rigorously investigate how these are linked. The MBS program trains interested students to pursue a range of youth-oriented research, especially regarding the long-term payoffs of creative expression, social-emotional skills, and positive youth development strategies.
Campus Location
Western Colorado University
Kelley Hall 220
Gunnison, CO 81231