Regarded among the best creative writing graduate programs, Western Colorado University provides an amazing opportunity to pursue your masters in a fascinating and flexible environment. As a low-residency program, the bulk of classes take place online, which means you can earn your degree from anywhere. Summer residencies at Western's campus in Gunnison, Colorado allow students to connect in-person with their classmates and professors, as well as gain inspiration from the breathtaking location and hands-on workshops. As a student in the Graduate Program in Creative Writing, you can hone your craft and learn from people who have seen massive success in the creative writing space.
Esteemed Faculty at Western
One of the most important elements of the top creative writing graduate programs is working with professors that are passionate about their art and accomplished within their field. Western has one of the best creative writing graduate programs because of the amazing faculty, all of whom have seen a great deal of success in their careers, from much-anticipated book releases, to massively successful movie deals. Throughout the program, esteemed guests deliver presentations to compliment course instruction and provide interesting insights into how to tell your story and succeed in creative industries.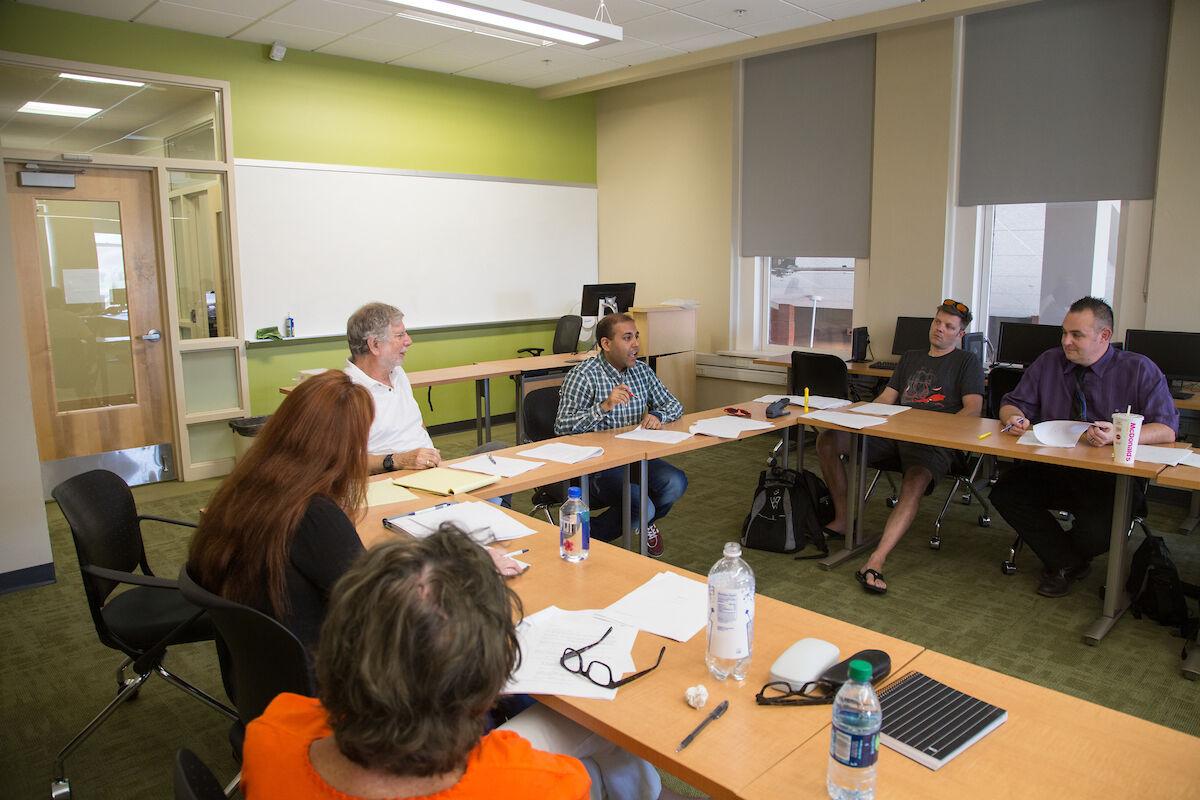 Top Creative Writing Graduate Programs: Western Concentrations
Students are encouraged to select a dedicated concentration in an area that interests them within the graduate program. See Western's creative writing concentrations below and learn how these programs equip students with hands-on, experiential learning projects and expert instruction.
Genre Fiction
Interested in building a well-rounded knowledge in multiple genres? The Genre Fiction concentration provides a deep understanding of a variety of genres, including science fiction, romance, graphic novels, mystery, and beyond. Students not only study groundbreaking works within these genres, but also develop and hone their own voice through comprehensive writing exercises. Western offers one of the few genre-specific graduate programs in the United States, delivering a specialized genre expertise and mastery of your craft.
Nature Writing
Is nature your primary muse? The Nature Writing concentration focuses on creating change through your writing with an ethically alert curriculum. With a strong emphasis on extensive reading, intellectual inquiry, and rigorous creative writing, this concentration is designed to provide the tools and background for stronger, more informed writing practices. As part of the summer intensive, students are also brought into the breathtaking nature in the Rocky Mountains, which is in the backyard of Western's campus in Gunnison, Colorado. There, you participate in exercises to synthesize your surroundings and write about the natural world and its complex history.
Poetry
The Poetry concentration delivers the background, skills, and vision to grow into accomplished members of the poetry community. It emphasizes freedom of thought and expression while delivering guidance in how to make your message more impactful. By diving into both traditional poetic forms as well as innovative methods of writing, students can gain the creative satisfaction of building a strong and emotional message under the instruction of the best poets in the region. Through ongoing practice and coaching, you also learn how to read and present your work in front of an audience.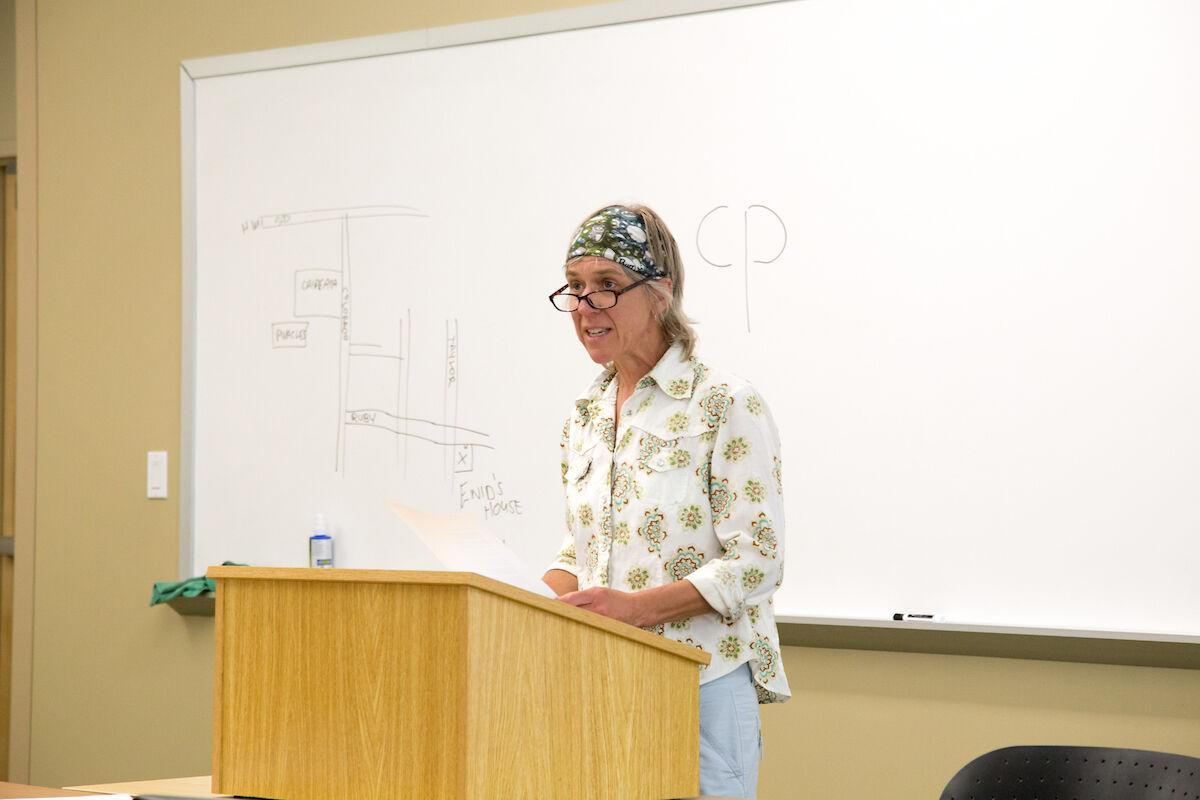 Publishing
The Publishing concentration includes hands-on learning experiences for students to dive into editing, design, production, marketing, distribution, and bookselling. By graduation, you take part in the production of books released by commercial publishers – including a student-made anthology, and public-domain "classics" that get reissued in print and digital formats. The program is designed for mastery in both traditional publishing practices, as well as the more fast-paced, technology-driven practices commonly used in modern-day. As part of the coursework, students sift through the "slushpile" of works submitted for the anthology, organize a budget, edit peer writing, and even take part in a brief internship at commercial publisher during the summer intensive.
Screenwriting for Film & Television
Are you passionate about scriptwriting and having your work performed? The Screenwriting for Film & Television concentration prepares students with the Hollywood standard writing methodology, and reveals how to navigate a career in the film and television industry. Through this program, you will learn how to convey your ideas for a visual format. Guest speakers also provide insights into steps you can take to succeed within the industry and how to find your unique voice. By looking at classic and contemporary screenwriting texts and the films they became, students gain an intuitive understanding of visual narrative, three-act and four-act structure, and the importance of character development, dialogue, story arc, and other elements of impactful screenwriting.
Summer Residency: Honing Your Craft
As a member of one of the top creative writing graduate programs, you attend three summer residencies, which prepare you for the academic year ahead. Tailored to your unique concentration, the first summer equips students with everything they need to know about the program, and what to expect from the upcoming semester. The second summer residency focuses on coursework – what is ahead and how to improve their current projects. Finally, the third summer acts as a preparation program, coaching students on how to present their work – including their thesis – effectively.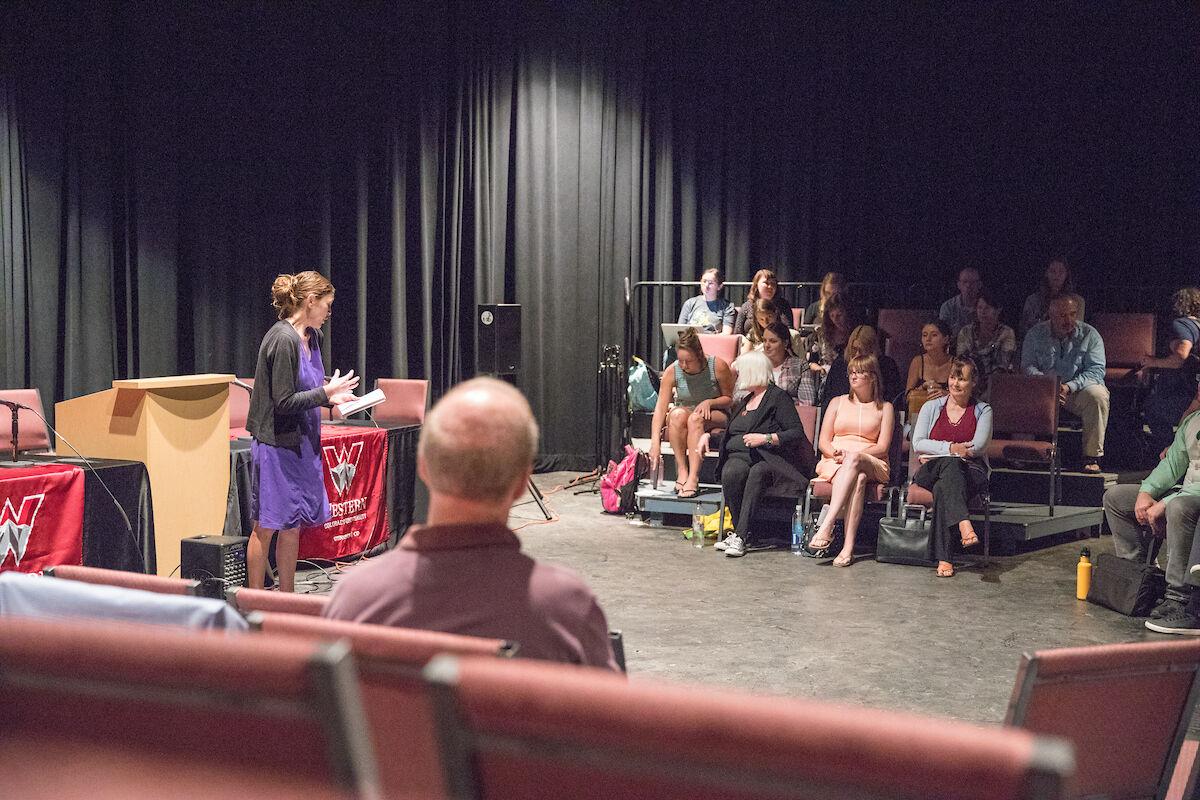 Student Accolades
Not only is Western's faculty highly esteemed, but students have seen great success as well. In 2021, the student anthology book, "Monsters, Movies & Mayhem" earned a Colorado Book Award. Students have also earned several other honors and awards over the years, and published numerous works, including "The Great Isolation", and multiple pieces in Think Journal. In the Western program, mentors guide students in submitting works to contests and popular publications to gain recognition and get a leg up in the industry following graduation.
Building on an Undergraduate Degree
If you are — or hope to become — an undergraduate student in Creative Writing, talk to your advisor about creating an ideal path toward a graduate degree at Western. While pursuing your Bachelors, you will have the opportunity to build a strong writing portfolio, take part in internships, and become a writer equipped to pursue higher education following your Bachelor's, as well as succeed in a writing career.
Discover the Best Creative Writing Graduate Programs at Western
Now, graduates enter a workforce that values writers more than ever because it is a sought-after talent that many industries lack. Plus, with more and more writers empowered to produce and distribute their own work, there has never been such a large platform for creative voices to be heard and celebrated. If you are ready to improve your craft and earn a graduate degree in creative writing, Western Colorado University can provide the tools, mentorship, and skills to create your unique message.
Interested in learning more about the best creative writing graduate programs at Western? Check out the Graduate Program in Creative Writing and apply to the school of graduate studies today.