Our Nature Writing concentration seeks to empower writers who care about the urgent and wonder-filled world of contemporary environmental literature. We are founded on the core belief that writing can be an agent of change, that creativity engenders solutions, and that students should be individually mentored to achieve their highest artistic goals. Our concentration includes work in many genres, including nonfiction, fiction, poetry, ecopoetry, and experimental and hybrid works.
Use your passion as a force for positive change
Western's MFA and M.A. in Nature Writing offers an ethically-alert, cutting-edge program which explores essential topics in the field of contemporary ecological writing, including climate chaos and environmental justice. While students focus on their genre of choice, major subgenres are explored in both traditional and experimental forms.
A diverse and rigorous curriculum includes zoom classes and asynchronous discussions, making the program flexible and convenient. Faculty and guest speakers are widely published and are dedicated teachers and mentors.
Students come from diverse disciplines and backgrounds, and we encourage any writers engaged in the intersection of art, ecology, and stewardship.
Graduates leave the program with a book-length manuscript, short-form work, and a thorough understanding of the many approaches to writing about our place, our planet, and our people.
Inspired by our surroundings
Interested in combining your love of writing with your passion for nature? Western Colorado University's Nature Writing students have the unique opportunity to explore the breathtaking landscape of the Gunnison Valley each summer.
At Western, course rotations are crafted to encompass a variety of subject fields for a comprehensive education and versatile degree. For required courses and degree plans, visit the official University Catalog. Below is a general overview of courses at Western Colorado University related to this area of study.
Concentration in Nature Writing
The Concentration in Nature Writing teaches students a wide range of literary techniques and styles writers have used in their creative responses to the natural environment and human interactions with it. The concentration provides training in all the major literary sub-genres relevant to the field, including memoir, science writing, political writing, history, poetry, fiction, and various forms of the essay and creative nonfiction. Courses include significant reading in primary and secondary sources, along with extensive work in short and long creative writing forms, focusing on creative nonfiction but also including other genres, as well as strategies and techniques for the effective teaching of creative nonfiction and other forms of creative writing.
The MFA Concentration in Nature Writing requires the following 60 credits:
Course List
Code
Title
Credits

CRWR 600

Summer Orientation (taken three times)
3

CRWR 680

Writing Place: New Forms and Techniques
6

CRWR 681

Nature Writing Intensive
2

CRWR 682

Nature Writing Now
2

CRWR 683

Thesis Seminar in Nature Writing
2

CRWR 684

Pedagogy and Practicum
6

CRWR 685

Craft of Creative Nonfiction
6

CRWR 686

Genres of Nature Writing
6

CRWR 687

Writing about Nature and Science
6

CRWR 688

Writing about Nature and Society
6

CRWR 689

Special Topics in Nature Writing
6

CRWR 695

Professional Development in Nature Writing
6

One of the following out-of-concentration courses during the second fall term:

6
Genre Studies I-Romance and Mystery
Genre Fiction Writing and Reading Survey
Traditional Publishing I (with permission of the Publishing Concentration Director)
Independent and New Model Publishing I
Narrative Poetry
Screenwriting Genre

Three credits of:

3
Capstone (must be taken for a total of three credits)
Total Credits
66
Nature Writing as a Second Concentration
Students pursuing this concentration as a second area of emphasis must earn 30 credits as follows:
Course List
Code
Title
Credits

CRWR 600

Summer Orientation
1

CRWR 681

Nature Writing Intensive
2

CRWR 685

Craft of Creative Nonfiction
6

CRWR 686

Genres of Nature Writing
6

CRWR 687

Writing about Nature and Science
6

CRWR 688

Writing about Nature and Society
6

Three credits of:

3
Capstone (must be taken for a total of three credits)
Total Credits
30
Students may count CRWR 685 Craft of Creative Nonfiction toward the second concentration in Nature Writing if they have already taken it to fulfill the out-of-concentration course required by their primary concentration.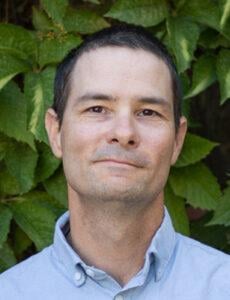 Steve Coughlin, Ph.D.
Faculty
"There's nothing more exciting than bringing books into the world, especially books written by emerging writers."
Take the first steps toward your dream career.
Career preparation is the primary focus of every academic program at Western. Our professors and Office of Career Services will help you identify your strengths, hone your skills, define your goals, and prepare for a fulfilling role in hundreds of professional fields after graduation.
The data is automatically collected by Lightcast, a firm that sources job market data. The statistics illustrate general trends in U.S. careers, but do not precisely represent every job and salary.
Blackbaud Award Management (BAM) Academic Works
Blackbaud Award Management (BAM) Academic Works is Western's tool for searching for, applying for and managing over 300 scholarship opportunities available to both new and returning students. Through BAM Academic Works, students may identify scholarship opportunities based on academic programs, campus involvement, academic standing, specific keywords and more. Students may click below to begin learning about what scholarship opportunities are available to them.
BAM Scholarship Applications Opens Dec. 5 and close April 1
Please check individual scholarship opportunity start dates and deadlines as there are exceptions
Find your scholarships!
Advance your career in our convenient, low-residency program.
Western's graduate Creative Writing program follows a low-residency format. Faculty and students interact online through Zoom and Canvas during the academic year and gather in person on Western's campus for one week in early August for intensive classes and to work closely with nationally recognized authors on their writing.
Residency: MFA students attend three summer residencies. The first prepares students for the first academic year; the second residency focuses on coursework; and the third residency prepares graduates to present their work.
Academic Year: During the academic year, full-time MFA students take two courses each semester. These six-credit courses make use of video conferencing and web platforms for online work.
Additional Opportunities: Guests throughout the year compliment course instruction. MFA students also take an out of concentration class in another Creative Writing concentration (Genre Fiction, Poetry, Publishing, or Screenwriting).
Matriculation: To complete the MFA, students work on a culminating thesis project throughout their final year.
Alternate Courses of Study: M.A. students pursue a similar curriculum to MFA students. They attend for one academic year, do not write a final portfolio, and attend two summer residencies.
Making an impact
Western's innovative Nature Writing program encourages students to utilize creative writing in an effort to engage with environmental issues through an ethically alert curriculum
Opportunities, Careers, and Partnerships
Write: Submit work while in the program and finish with a book-length manuscript.
Collaborate: Join in collaborations with organizations such as High Desert Journal, High Country News, and the Coldharbour Institute.
Teach: Leave the program with practice teaching, feedback on speaking skills, and a series of prepared craft talks.
Publish: Be mentored in the writing of query letters, agent letters, and submission practices.
Be involved: Students can propose other collaborations within their own local communities and/or other grassroots and/or policy-making groups.
Career Development: Leave knowing about grant writing, internships, PR tactics, and editing, and with essential career documents, such as resumes.
Expand Horizons: Take courses or even add a concentration in Western's other low-residency Creative Writing concentrations: Poetry, Screenwriting for Film and Television, Publishing or Genre Fiction.​
Literary Citizenship: Meet and learn from guest speakers, including Camille Dungy, Sean Prentiss, Rick Bass, and a host of others.
Coldharbour Institute
Nature Writing students have the opportunity to collaborate with the Coldharbour Institute (CI) — a unique 350-acre nonprofit ranch in the beautiful Gunnison Valley—at the confluence of the Tomichi and Cochetopa creeks.
Campus Location
Western Colorado University
Quigley Hall 117
1 Western Way
Gunnison, CO 81231