In summer 2022, the Western Colorado University Trail Running team took two teams of three to Austria to represent Adidas X Terrex in an international race. Each team of three completed a total of 100 kilometers (about 62 miles) divided into unique and individual parts. The three parts are distributed into 21-kilometer, 35-kilometer, and 44-kilometer sections.
A Strong Race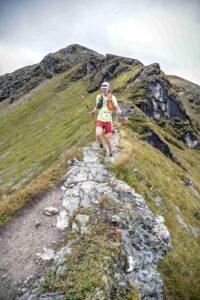 In the mixed gender category, the two Western teams placed 6th and 7th. Of the 130+ teams participating in the race (this includes men's only and women's only teams), Western's two teams placed 23rd and 22nd overall.
"I feel this race was my strongest to date." Said Jack Breezley, who competed with the team that placed 7th. "I was racing among the elites the entire race and finished well among the top finishers."
Challenging Courses
Breezley said the sponsor of their team, Adidas Terrex, was also the head sponsor of this race. He was thankful to have such a great performance and present the picture to these sponsor companies that he's young and able to work hard.
Further, Breezley said that the most difficult part of the race was the terrain. He added that he had run faster on courses that were 6+ miles longer in distance than this race just because of how technically challenging it was.
"The course was constantly climbing or descending, sometimes on what felt like cliffs with two tall steps over rocks or roots," said Breezley. "Still, I believe this was my strongest performance yet."
Exceeding Expectations
Brianna Rickert said she went into the race with low expectations since she didn't know how she would compete against professional athletes. Though her team ended up placing 6th in their category, Rickert finished 39th overall, 3rd overall American, and 1st American female.
"Once the race started, I went out with the goal of staying by with the people I was around at the time and quickly realized that I could start moving forward in the large pack of runners," said Rickert. "My race went so smoothly, and I felt incredible the entire time."
Going Outside the Comfort Zone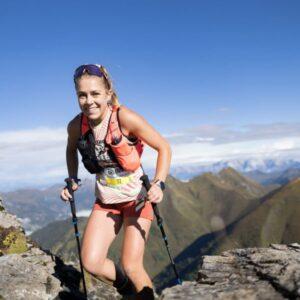 Rickert said she's thankful for the experience to prove herself as an athlete. Though challenging, she said it's helped her grow by immersing her in a field of professional athletes and pushing herself to limits outside of her comfort zone.
"This helped me to realize how far I can push myself and what more I am capable of. I realized that I am stronger than I give myself credit for and that the human body can go to incredible lengths when trained correctly," said Rickert.
Both Rickert and Breezley were surprised by the amount of support that came from the community. They said there were crowds lining each aid station throughout the course cheering and using cowbells to support the runners. The support and dedication of the community to the event helped motivate the team to push forward.
A Preview of the Future
The runners also both gave their gratitude to Josh Eberly, mountain trail running coach, and the Adidas Terrex team for the opportunity to race at an international level.
"It was without a doubt the coolest week of my life, and a sneak peek of my end-all goal, to travel and race professionally," said Breezley.
Interested in getting involved? Discover Western's Trail Running team.
Author Credit: Kinlee Whitney
Photo Credit: Courtesy Sportograph