Open houses for colleges are a great way to get a feel for the campus, culture, and community at different universities. As a prospective student, you can engage with the clubs, organizations, students, professors, and tour guides to answer your questions. A college open house establishes if you can envision yourself as a student at a particular university. It helps build connections and confidence.
Alongside open houses for colleges, look into an overnight college visit to get a more personal experience. There are many ways to gain perspective for a university, a Preview Day is one of the most common methods. Join students from around the country as they embark on their college selection process.
Preview Day at Western Colorado University
At Western, there is so much to explore on a Preview Day. Start your day by checking in and asking any questions you may have about the school. Following your check-in, you will be welcomed and addressed by the president of Western. This jumpstarts the day with lunch on campus, a campus tour, an academic program session, a student session, a club fair, and a whole day of activities.
Open houses for colleges present students with a possible future and representatives who are ready to answer questions. Western welcomes students throughout the year and can help answer how to be successful in college. Students can enjoy a day full of activities that help them get to know the campus and school as well as the other students during the Preview Day.
Preview Day Dates 2022-2023
Friday, September 23, 2022
Saturday, October 22, 2022
Saturday, March 4, 2023
Friday, March 24, 2023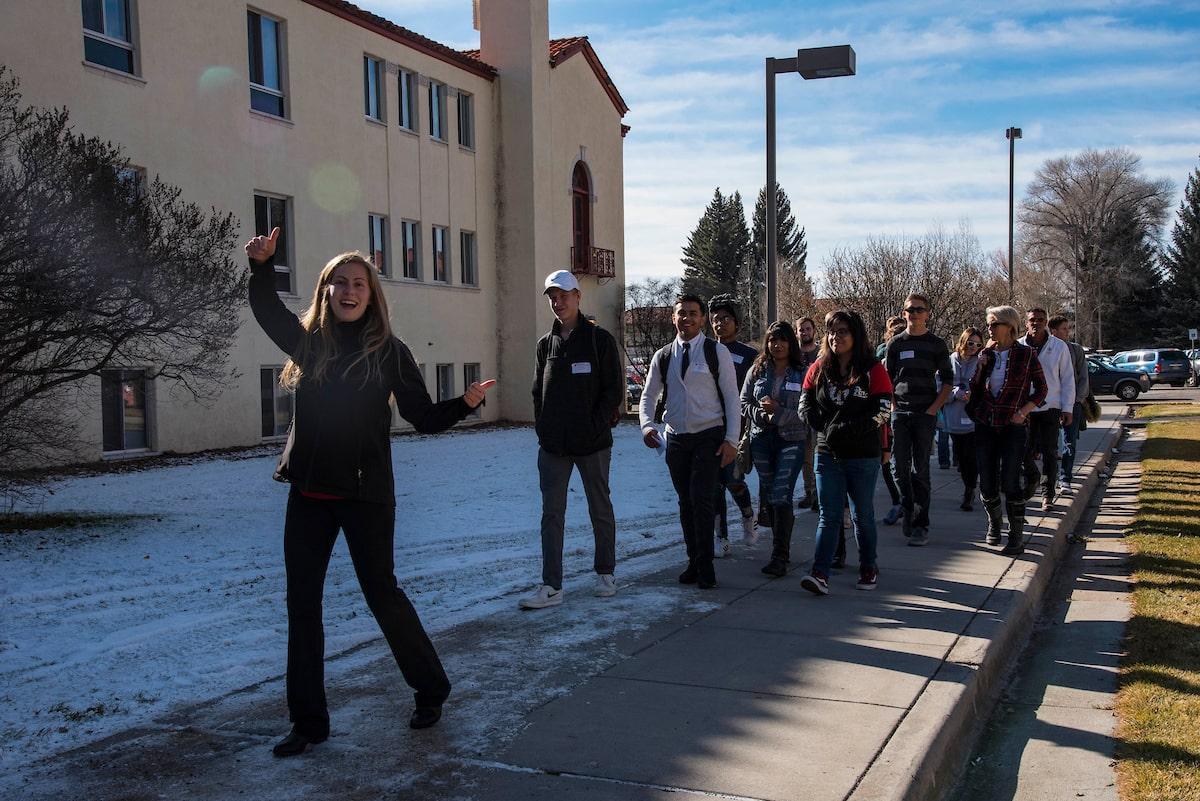 When to Start Visiting Colleges
If you are wondering when to start visiting colleges, then you are already in a good position. College is an exciting time and it's great to start thinking about your future as soon as you can. Knowing when to start visiting colleges can be tricky and may not have the most obvious answer. Some may start their touring process during freshman year of high school while others may only end up touring once. Answering when to start visiting colleges depends on where you would like to go and what you would like to know.
If you are looking for a definitive answer to when to start visiting colleges, before your senior year is a good recommendation for most. If you wish to be more proactive, we suggest starting the conversation between the end of freshman year and the beginning of junior year.  Starting early will help you understand what you are looking for in a school and start to brainstorm some ideal locations.
Knowing when to start visiting colleges depends on how familiar you are with schools and how accessible they are to you. Starting your college open house journey during your junior year will give you ample time to tour and help you know when to start applying for college.
What to Expect at a College Open House
A college open house can seem intimidating at first. There are tents and tables representing student activities with hundreds or even thousands of people touring the campus. The university Preview Day is also extremely exciting as you are introduced to potential classmates and friends.
Welcome Session
A college open house is not complete without an introduction session. This session aims to provide answers to your questions and gives you a taste of what is to come during the rest of the day. At Western, you engage with the president of the university and hear the perspective and mission of the school. After this session, you should feel prepared and excited for the rest of the day's activities and events.
Specialty Sessions: Admission, Financial Aid, and Residence Life
A crucial component of your Preview Day is learning about how you should go about applying to the school. You can learn about the various resources and opportunities available to take the next steps. You can also get a better sense of the campus and local culture. In this session, you might hear all about the best things to do in Western Colorado.
Food Catering
After a morning full of information and speakers, naturally, you will start to feel hungry. Luckily at Western, you will be able to enjoy dining at an on-campus dining hall. This helps students feel more comfortable making their way around campus while also getting the time to talk with other prospective students and make connections. After your college open house be sure to find the best restaurants Gunnison has to offer.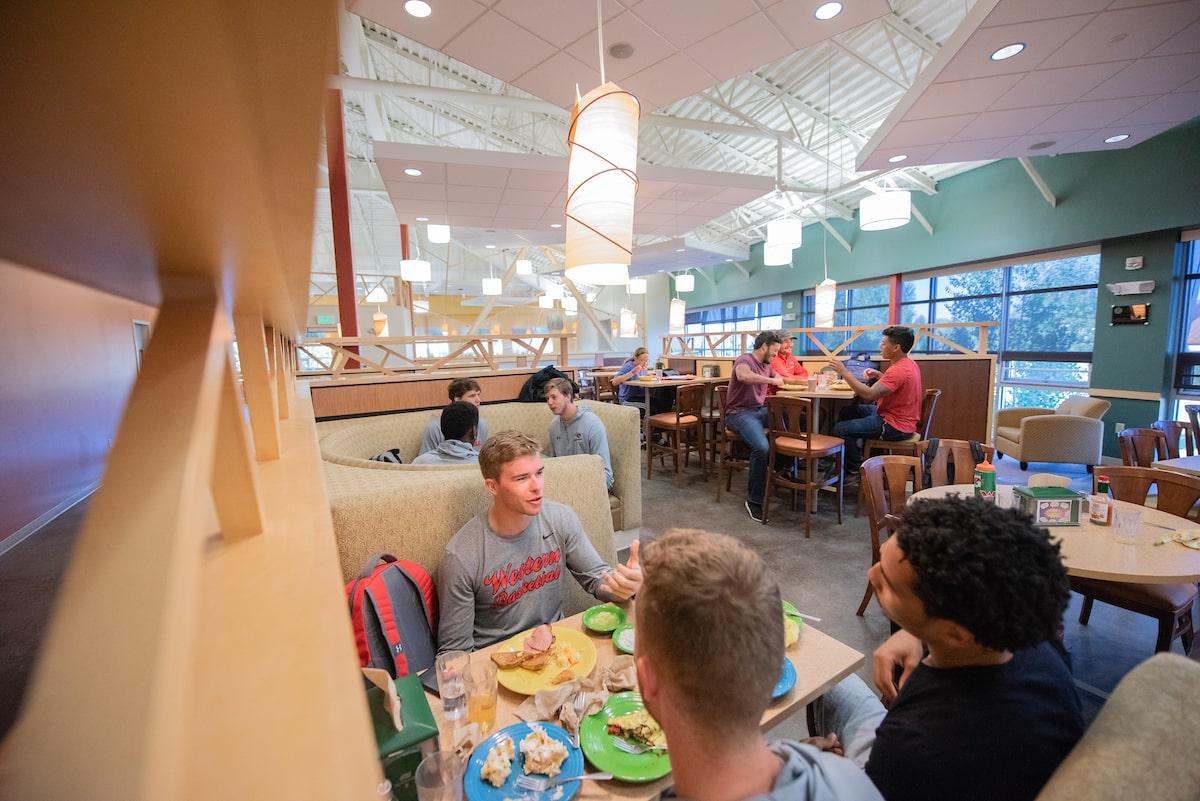 Campus Tour
Refueling with some food from the Western facilities you'll be ready to resume the activities typical of open houses for colleges. Join a group of prospective students and a tour guide to learn about the campus layout and ask questions. Learn some of the best questions to ask when visiting colleges. The campus tour provides you with input from current students who can answer specific questions.
Academic Session
Breaking out into smaller groups for an academic session introduces you to students with similar interests. Here, you can make connections with potential classmates and start a conversation. You'll receive specific information about a major you are interested in. The program leaders can answer highly specific questions and provide you with requirements and expectations for the program.
Club Fair
Open houses for colleges almost always have club fairs where students can explore their passions and interests inside and outside of the classroom. There are many clubs and organizations for students to join at Western. Unlock your outdoor skills at one of the top colleges for outdoor enthusiasts. Pick up a mountain sport like biking, climbing, skiing, and so much more. With a wide variety among clubs, students can always find a group they connect with.
Open House
Open houses provide students with information and the ability to connect and interact with other students and the university. Prospective students learn so much to help solidify their choice for pursuing higher education. Students should take advantage of an open house to understand the necessary information for applying and finding an environment they feel more comfortable and confident in.
When to Start Visiting Colleges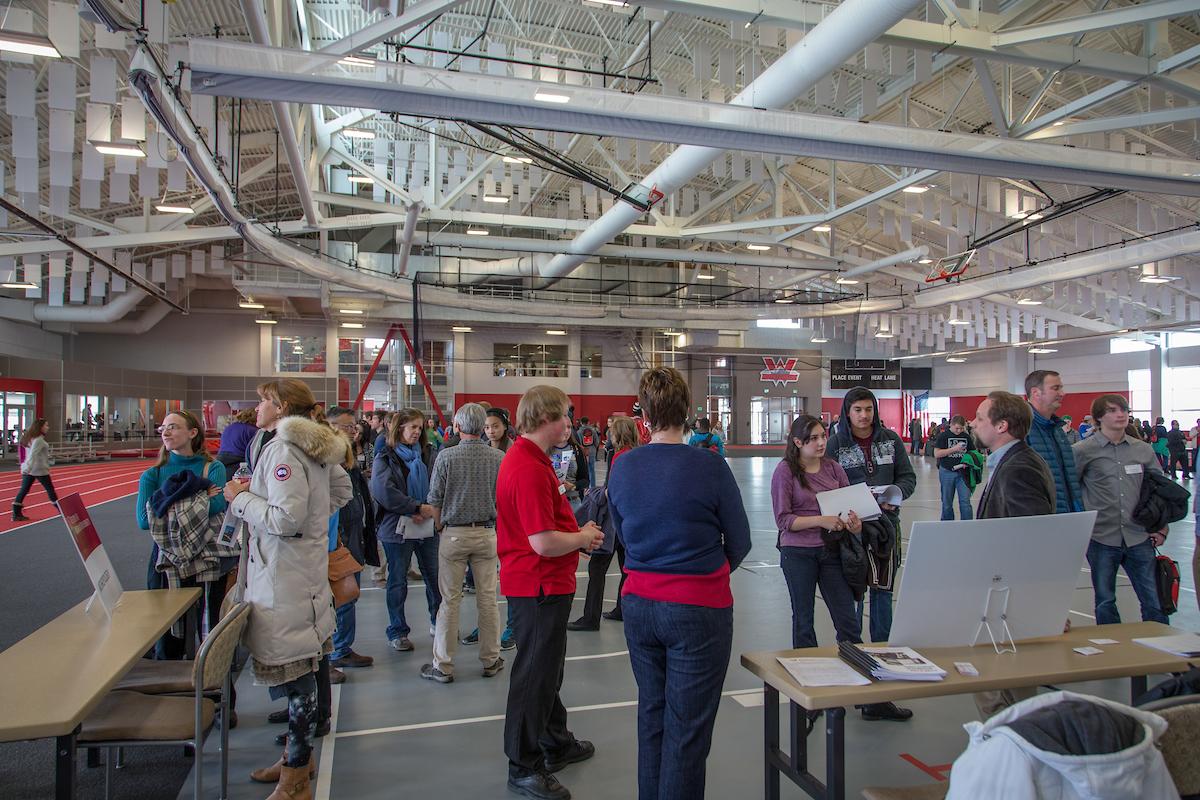 Attending a Preview Day or open house helps students tremendously. They get the chance to experience a campus firsthand and imagine themselves walking the paths and taking classes. Schedule a visit to Western and experience why students love the mountain town campus. Start your visiting process sooner rather than later to make the best decision and ensure success on all fronts.
Become a Mountaineer Today
Apply to Western to start your future. You can develop your passions, interests, and skills with amazing academic and recreational programs on our Gunnison campus.