College is an exciting step in a student's academic, developmental, and social journey. For many, it's the first time they live away from home and have autonomy over the decisions they make. Some students may find this transition seamless, while others may struggle to find a balance. For first-year students, it may seem like a daunting task to transition into college. There are many unknown factors and potential shocks you may face. Everyone has a different experience, but there are a couple of tips for incoming college students to know to help set themselves up for success. See advice for how to be successful in college below.
How to Be Successful in College
College Tips for First-Year Students
Depending on what school you attend, different tips may or may not apply. Schools and student bodies differ by region or even state. Some schools may prioritize certain activities or clubs over others and the campus itself has a huge influence on the school.
| | |
| --- | --- |
| College Tips for First-Year Students | Summary |
| Join Clubs | Joining clubs is a great way to instantly meet people. You can find clubs that match your current interests or explore new passions. |
| Challenge Yourself Academically | A college major can help align you with a career you are passionate about. Select a challenging major to expand your knowledge and get comfortable studying with classmates. |
| Explore the Campus | Take time to explore the campus with friends. Take advantage of the on-campus amenities and spend time in town to have fun in a new environment. |
| Try Something New | Trying something new and making yourself uncomfortable is a great way to grow and change. Learn about your interests and dislikes. |
| Keep In Touch with Friends and Family | Remember to check up on friends at your college or at different schools to maintain and grow relationships. Check-in with family members for support and updates. |
| Be Patient | You may or may not find everything you are looking for in the first couple of weeks. Enjoy your time at college and let relationships develop. |
| Build Your Network | Networking is one of the most valuable reasons to go to college. You'll be exposed to many different people and cultures. Explore different career options with professors. |
Join Clubs
Colleges offer so many clubs to choose from. Most are completely student-run and foster communities, linking students of similar interests from a variety of backgrounds. Clubs are a great way to meet new people you may have never crossed paths with otherwise. You can find students in similar fields of study or learn about completely different majors and opportunities.
Due to the student-run nature of clubs, they also offer leadership opportunities for those looking to get involved and sharpen their skills. If you are looking to pursue a financial career, become a treasurer for a club. If you are looking to work with the public, become an events coordinator.
Clubs help students stay active and social, and for those looking at top colleges for outdoor enthusiasts, clubs open many doors. One of the best college tips for first-year students is to get involved on your campus. Joining a club is on many first-year student checklists and should be on yours too. Beyond social and athletic clubs, there are opportunities for professional development and establishing a community with your own culture. Some clubs offer career advice and connections in a certain field that provide invaluable resources if you aspire to proceed on a career path.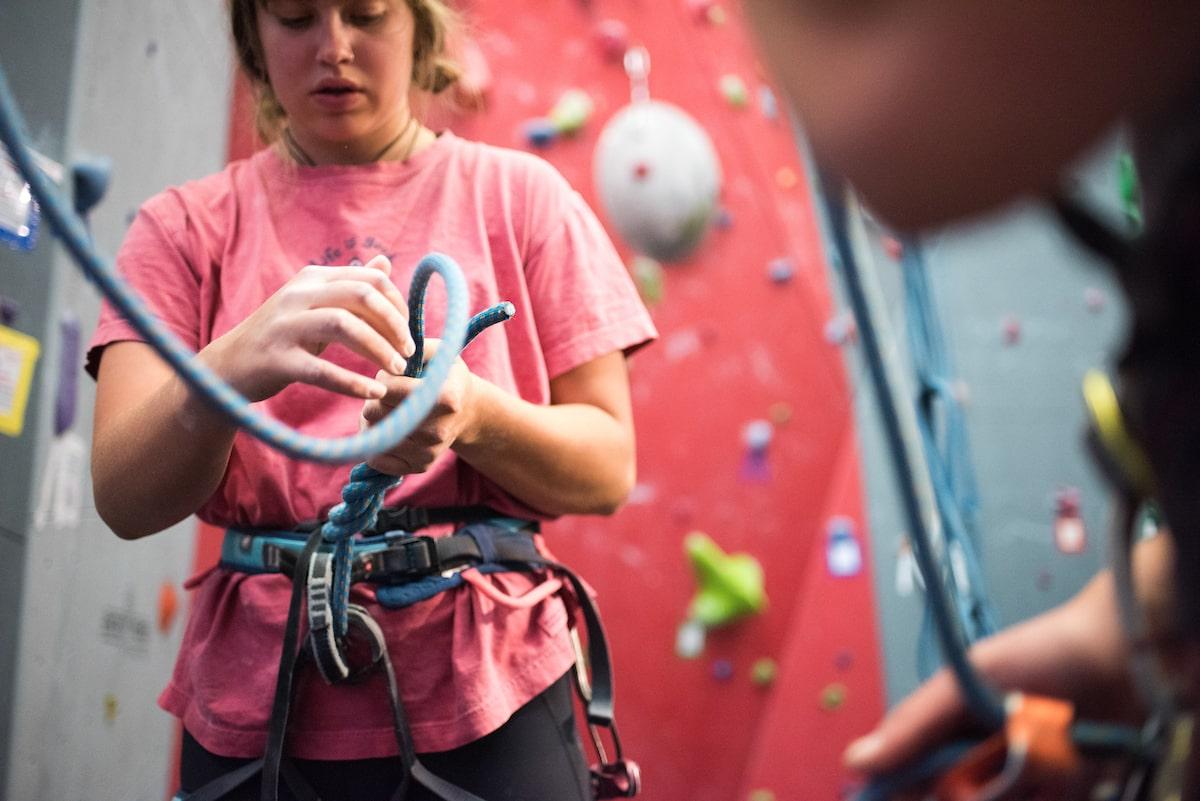 Challenge Yourself Academically
Majors and minors allow students to pursue passions and interests that will help launch a career after graduating from college. This is the perfect opportunity to hone and develop your skills in a particular field. Many students look for majors and colleges that offer hands-on learning to propel them for success.
It can be daunting to select a major, or even two or more, but be willing to challenge yourself and push yourself to grow and build good habits to ensure success. If you need a better understanding beyond what you are learning in class, reach out to professors or classmates.
Professors and teaching assistants are great resources to clear up confusion and show your commitment and engagement to a class. Seeking out office hours can help build relationships with professors and potentially lead to opportunities during undergrad or after. Be sure to look at study tips for college students to help build healthy study habits.
Studying with classmates is a great way to build understanding and friendships. You can bounce ideas and concepts of classmates to see where gaps in knowledge can be filled. Studying and working through tough problem sets can build a friendship as you are spending a lot of time together and naturally spark conversation to reenergize during study sessions.
Explore the Campus
College campuses and the surrounding areas have a lot to offer and explore. For many students, you'll be spending the next four years at this university so you should familiarize yourself with the best restaurants, bars, and local attractions. You should be able to seamlessly navigate around campus to get to your classes by the end of the semester. Find a great spot to hang out with friends or a peaceful part of campus you can use to relax. The campus is ready to be explored and offers hidden gems to students willing to seek them out.
Whether your university is in a big city or small town, there is charm and endless possibilities to explore. Take advantage of festivals or shows that stop near you. Every campus has a story, so learn where students like to hang out on and off campus to enhance your social experience.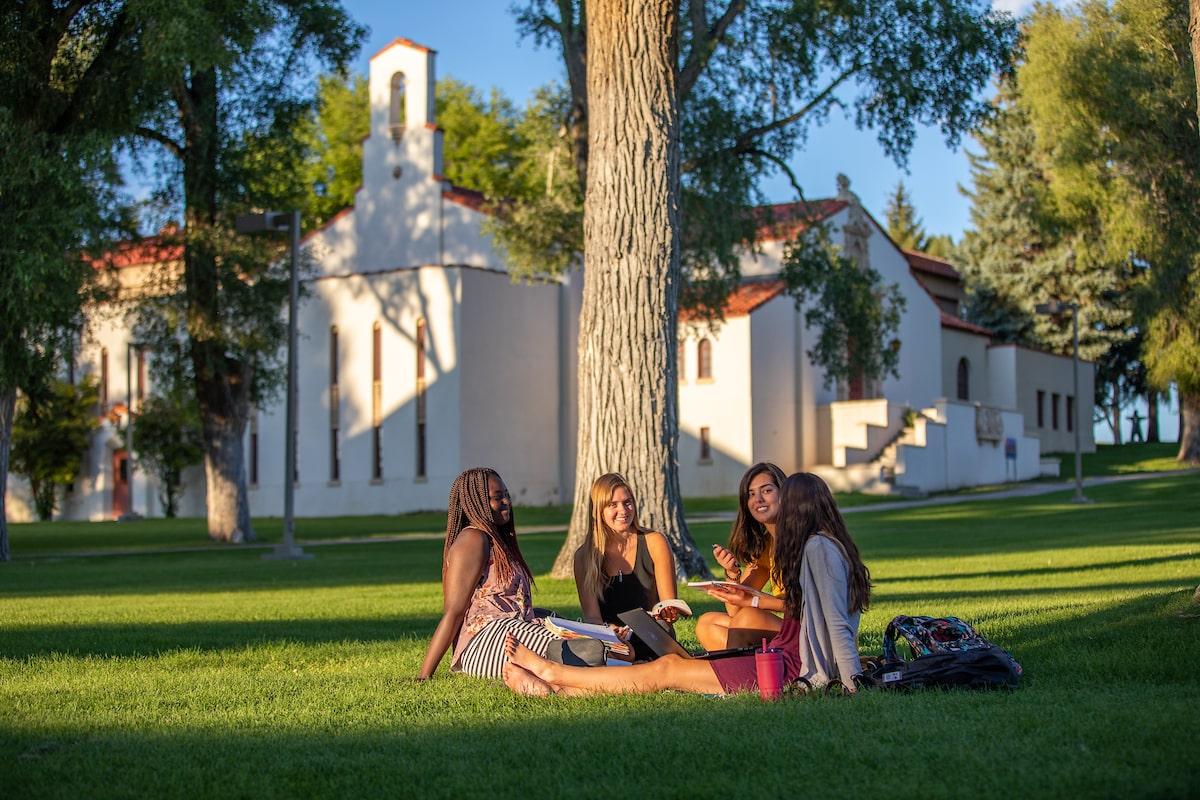 Try Something New
Ever wanted to learn a new skill or explore a passion? College is all about new experiences and finding ways to manage your time. It is important to learn what you value and how you like to spend your time in college and who you want to spend it with. Putting yourself in new or uncomfortable situations will allow for growth at an unprecedented rate. You'll quickly adapt and become comfortable the more you experience new things.
Universities offer a lot of variety and push you to explore your skills and abilities to understand how to be successful in college. Try out some new clubs and organizations to help push you out of your comfort zone.
Keep in Touch With Friends and Family
Going to college may mark the longest time you have spent away from friends and family. This can be intimidating as you may not have immediate access to your support system, but remember you are always able to reach out when you feel comfortable.
Explore the new relationships and friendships you can foster at college. You may not find friends exactly like your friends from high school, and that is typical for most college students. Take time to evaluate what you find important in a friendship based on past experiences and use that gauge to help understand what kind of social interactions you need.
Be Patient
College is a marathon, not a sprint. Be aware that everything you expected may not come true right away. This is completely normal and important relationships should not be rushed. In retrospect, the four years will seem to pass by at light speed, but take advantage of all the time you have to meet new people and hone your skills. One of the lesser-known college tips for first-year students is to be patient and not feel overwhelmed if you don't love your school right away.
You are not expected to be a master in your field of study right away. Confusion and tension may be present during your studies but remember that you are building skills and knowledge over time instead of overnight. Your courses teach valuable skills, techniques, and theories to help you throughout your time in college and beyond.
Build Your Network
If you are looking for one answer to how to be successful in college, networking is a common answer from many graduates. Networking extends beyond your first year and is part of many college success tips. You'll develop your interpersonal and professional skills as you build and maintain a variety of relationships.
Professional networking can span from sparking a conversation with a classmate to speaking with someone in your dream field. A friend you make in college can open doors and opportunities to programs they are familiar with at your school, leading to more connections. Speaking to someone already in an industry can give you insight into a potential career and help you make decisions for the future.
You never know when a connection will prove to be valuable, it may be tomorrow or a decade from now. Reach out to your connections over time to maintain these relationships and build your network. Also, be sure to take advantage of your university's alumni network.
First-Year Student Checklist
Familiarize Yourself with the School
Before you begin your first semester, visit your school's website to answer any lingering questions or refresh your memory. Know some basic locations about your school to not feel overwhelmed when navigating campus on your first day. Have a general understanding of where dorms, common areas, classrooms, student centers, and local favorite spots are to feel comfortable and be ready for the action. Western provides a first-year student checklist to help launch a successful first year.
Pack the Essentials
Bring only what you need on a day-to-day basis, otherwise, you'll find your room harder to keep clean. Pack clothes for the region you'll be living in for over half the year to ensure you are comfortable. Ensure you have everything you need to be successful in your classes, notebooks, study materials, calculators, etc. Check with friends on their college checklist to see what they are packing.
Contact Your Roommate or RA
Reaching out to your roommate is a great way to plan ahead before you meet in person. You can discuss sleeping or studying schedules and plan accordingly to find what works best for both of you. It's a good idea to establish what you are comfortable with and lay down some ground rules to ensure everyone feels respected.
Reaching out to your Resident Assistant is a great way to find answers. Your RA is a student just like you and is there to help you succeed and build a community in your dorm. Ask them what you to know come move-in day. You can reach out to your roommate or RA about any general college success tips. You can hear what is on their first-year student checklist to ensure you're ready for the semester.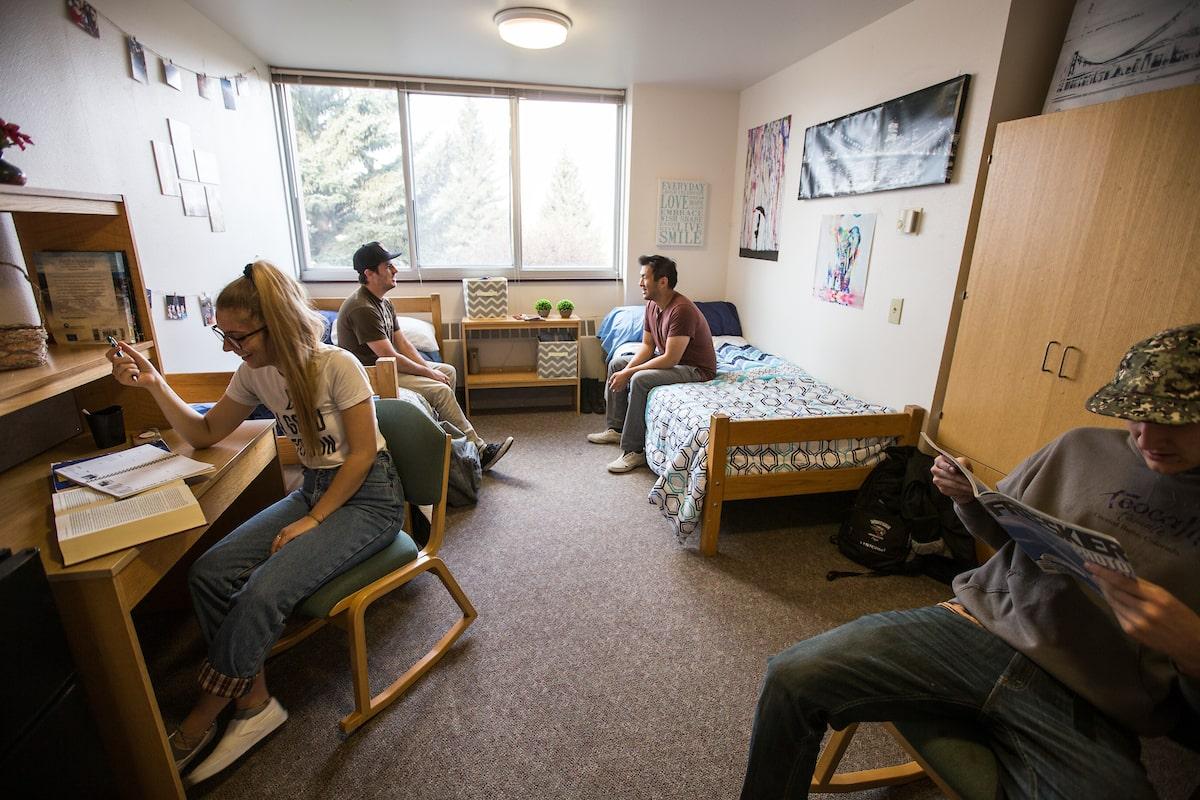 Check for Important Details
You must know important dates and details before starting your semester. Your university should publish move-in dates, orientation times, and the first day of classes so students know how to be successful in college. Start college on the right foot by being aware of where you need to be and at what time.
Many colleges also publish their lists or tips for incoming college freshmen. This is a great way to find FAQs and get a sense of the community at your school.
Spend Time with Friends and Family
You'll be spending a lot of time at your university and it can be difficult to keep in touch with friends and family. Before you leave be sure to hang out with friends and make plans to visit during breaks to maintain your friendships. Your friends and family may have some college tips for first-year students or study tips for college students as well.
College Success Tips
There are a variety of tips for incoming college freshmen and general college success tips that may be more helpful for one student than another. Be sure to assess your goals and come up with a plan of action to make those achievements.
Attend and Be Present in Class
Form Relationships with Professors
Speak to Your Advisor
Create Weekly Schedules to Budget Time
Use Your Universities Resources
Build Healthy Study Habits
Have a Study Buddy
Get Involved on Campus
Be Confident and Try New Experiences
Study Tips for College Students
There are several study tips for college students. If you're wondering how to be successful in college, you must find what study schedule works best for you. Below is a list to help get you started on building healthy habits, but is by no means a direct guide that may be perfect for you. Explore and experiment with different study tips for college students to determine what is best for you.
Build a Study Routine
Change Space Occasionally
Study with Friends
Get Ahead of School Work
Create a Schedule to Stay Organized
Take Breaks to Recharge
Go to Office Hours or Study Sessions
Be a Mountaineer at Western: How to Be Successful in College
Now that you know how to be successful in college with some valuable college tips for first-year students, hopefully you will be prepared for this exciting new chapter of your life.  Visit or apply to Western to start your journey as a Mountaineer. Enjoy the location in the mountain town of Gunnison, Colorado, to challenge yourself academically and pursue your passions. Get an immersive experience by scheduling an overnight college visit today.