Colleges with rock climbing teams enable students to grow strong connections, expand athletically, and build confidence. Western Colorado University's climbing team works hard training on campus and in the surrounding mountains. The team explores climbing in Colorado and takes occasional trips to the neighboring states of Utah and New Mexico. At Western, you can find a variety of Rocky Mountain sports athlete training to push yourself athletically.
Teams at the best colleges for rock climbing focus on bouldering and sport climbing. Western encourages students to participate at all levels. Join a supportive community to continue your pursuit of a sport or finally dive into a new hobby. There is something for everyone at colleges with rock climbing teams.
Best Colleges for Rock Climbing
Colleges with rock climbing teams host a collaborative and competitive environment. Working with a team reinforces interpersonal and leadership skills for students. Students can also compete in the USA Climbing's college circuit to challenge themselves even further. The best colleges for rock climbing create a community across universities and open the doors to new friendships. Students can climb indoors or outdoors so you can practice year-round.
On-Campus Climbing
Western's field house on campus is home to the university's very own rock climbing gym. The walls are student-designed and student-run, reaching heights of 43.5 feet with over 3,000 square feet of climbing walls. The wall has 13 leadable routes with the ability to learn multi-pitch climbing skills and techniques. Students can practice a variety of skills, such as crack climbing with two custom cracks. The variety of climbing surfaces and difficulties provide many challenges to work on and progress your ability.
Whether you've been climbing for years or new to the sport, the student staff are there to provide an orientation and ensure safety. Students can earn certifications with a demonstration of proper technique and skill to climb with ropes and belay. The wall is open between Monday and Friday from 3 pm to 9 pm and between Saturday and Sunday from 10 am to 2 pm.
Off Campus Climbing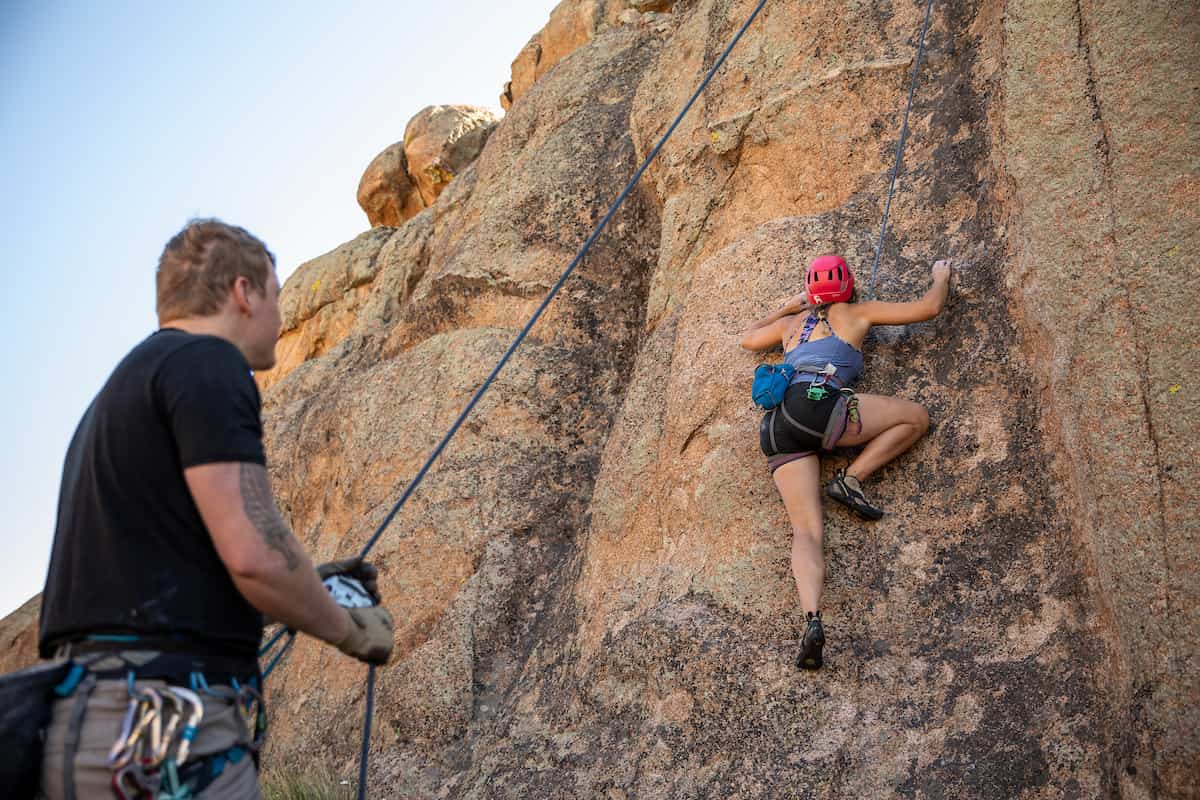 There are many campus recreation activities, but students are also able to explore the surroundings and test their skills outside. Students can find a variety of bouldering problems and sport climbing or trad routes within a couple of minutes from campus. The area of Hartman Rocks has many climbs for climbers to enjoy and test their skills.
Colleges with Rock Climbing Teams
Colleges with rock climbing provide students with a space for community and exercise in an exciting way. Not only is Western one of the best colleges for rock climbing but also one of the best colleges with mountain biking clubs among a variety of other outdoor activities. Students have many ways to explore the mountains around the campus, and climbing provides a unique way to conquer stunning peaks. Learn more about the:
Team
The team provides constant support to grow your strength and climbing skills. Students climb with other students of varying majors and interests, so it's a great place to build new friendships and connections. Teamwork and communication are important for the team to work out tough problems and come up with creative solutions. Climbers gain collaborative and teamwork skills to provide communication and feedback effectively.
Athletes receive coaching from Chris Lindner, a climber with 30 years of experience to provide insights and recommendations from his expansive career. Not only will you receive coaching from the assigned coach, but also your peers as everyone learns and challenges one another to reach new potential. According to Meghan LaHatte,
The climbing team provides something really special in the mountain sports program … and what's so great about it is that you get this awesome one-on-one with Chris, who's a world class climber, and he can tell you exactly what you need to do to improve.
Training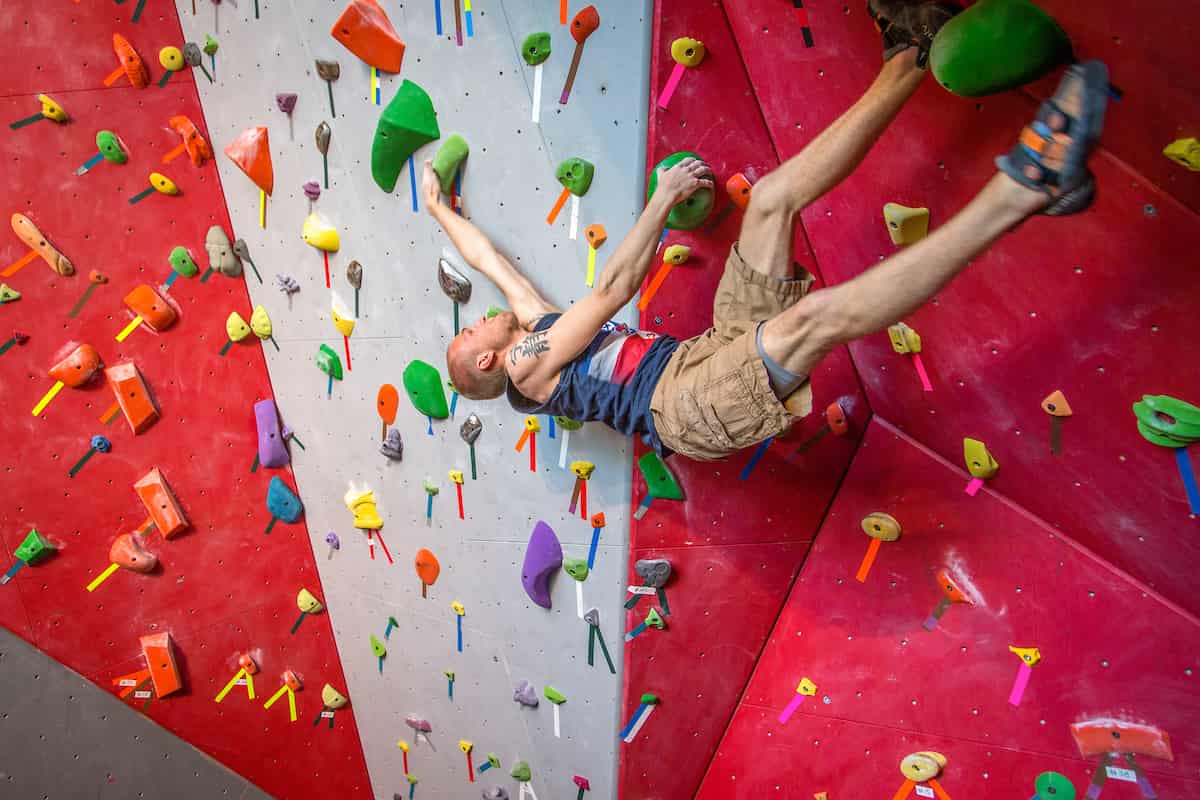 Training takes place in a variety of areas on campus for non-climbing and climbing-related activities. Students can expect at least three days of training, usually Tuesday, Wednesday, and Thursday. Climbing is a great way to get better, but the athletes also train in fitness, cardio, and core-specific sessions to improve their abilities. These exercises help build strength and serve as a warm-up before bouldering or route-specific training takes place.
Athletes receive specialized feedback from coaches and teammates to propel their climbing aspirations and understand areas for improvement. According to Thomas Curtis,
Having Chris, especially with his level of excitement and stoke to climbing, he's able to get me back up and do what I can and just get me into the mindset of climbing hard.
Competing
Competing is an aspect of the team but is not the driving factor for many of the athletes. The students revel in the ability to push themselves to new limits in a competitive environment. They recognize they are more focused on helping the team meet their potential rather than just focusing on competing. Competitions take students around the country as they represent Western and the program as a whole.
Athletes create strong bonds with their team but also with other athletes who compete. They can increase their social sphere through meeting and working with students from a range of universities. Many of the athletes cherish the moments they get to meet climbers from around the country, united by a common sport. According to Chris Linder,
Climbing is not about just how hard you can climb but it's also about life, your life experiences, people you meet along the way and the impacts you make on people's lives. I try to teach that.
Next Adventure: Best Colleges for Rock Climbing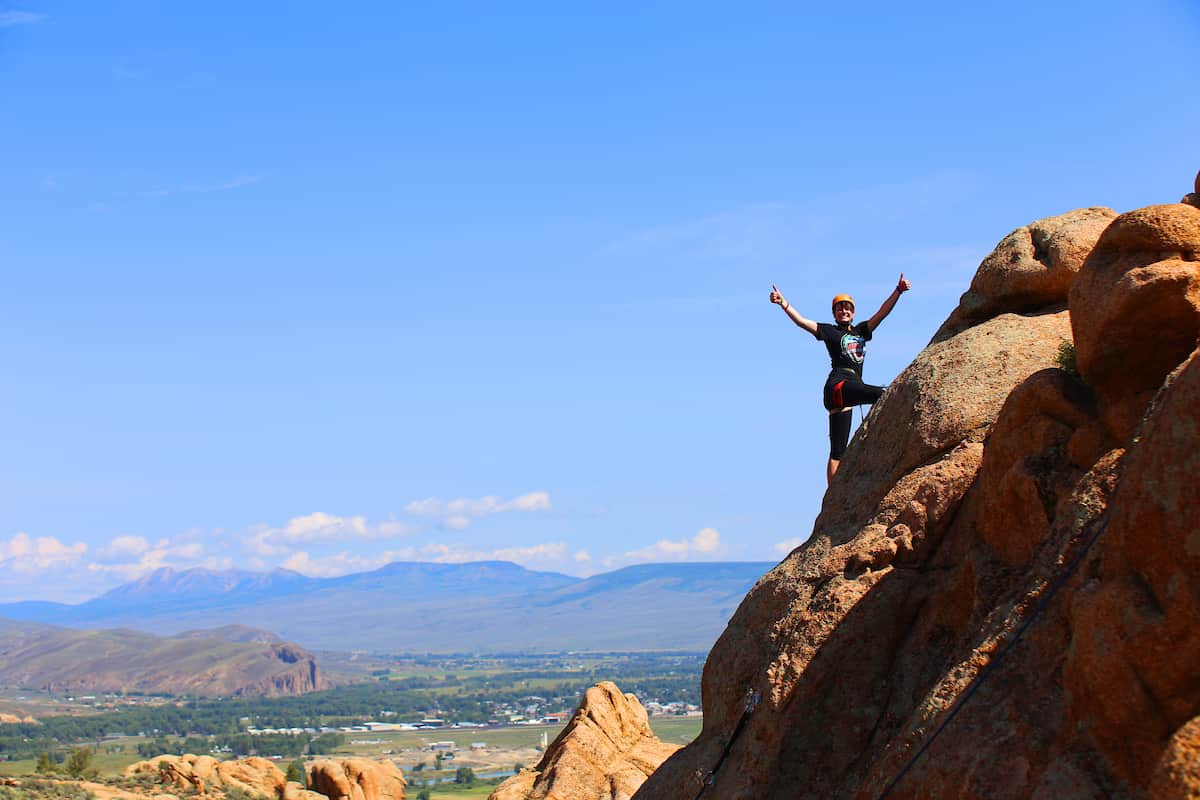 The best colleges for rock climbing provide support for their current students and have set up their former students for success. Western joins a rigorous academic program with athletics to provide students with the skills and experiences to take the next steps after college. Pair your academic career with a variety of clubs and organizations at Western to expand your interests and social connections. The best colleges for rock climbing offer endless opportunities for students to explore every aspect the university has to offer.
Explore More with Western
Western empowers you to explore your academic and athletic passions in a supportive environment. The academic front is perfect for students looking to start their professional careers. The athletic department supports its students to ensure peak performance as they reach their full potential in sports and fitness. Learn when to start applying for college and schedule an overnight college visit at Western to get started.
Apply to Western today.