Colleges with mountain biking clubs provide a place to explore your favorite outdoor hobby while getting your degree. Mountain biking is an exhilarating sport that's great for your mental and physical health and brings you into beautiful mountain scenery. Luckily, at Western Colorado University, we have an expansive list of trials and mountains perfect for exploring on your bike. We also have an award-winning and competitive mountain bike team. That's why so many mountain biking lovers are drawn to our campus when they're considering their college careers.
Are you curious about what makes Western so great in the mountain biking community? Below, we'll get into how Western stands out in the crowd of other colleges with mountain biking clubs. We'll also discuss what makes our mountain biking community so great for those serious about the sport, whether you're an expert, or a beginner just getting started.
Join the Mountain Biking Team
Western has an incredible mountain bike team in both cross country and downhill. Hailed as one of the best in the country, we've won national titles in both 2018 and 2019, as well as runner-up titles in 2017 and 2016. Whether you're a casual mountain biker or someone who would love to get into the competitive world of this sport, you'll be surrounded by a group of people who are equally passionate.
More specifically, all conference races are divided into A, B, and C categories. We attend the Rocky Mountain Collegiate Cycling Conference (RMCCC) and the USA Cycling Collegiate National Championships. Recently, several groups also attended major races such as the Sea Otter Classic, Nevada State Gravity Champs, and the Big Mountain Enduro series.
As one of the best colleges for mountain biking in Colorado, our coaches and fellow students are an incredible mix of talent, dedication, and love for the sport. We have teams for all skill levels, from people who rarely ride on trails to those who win titles. If you're looking to get more serious with the sport or hoping to train with people who are more on your level, then consider one of the best colleges for mountain biking, Western.
Feel Supported by Other Mountain Biking Lovers
Western is one of the best colleges for mountain biking because it provides a community to uplift you and encourage your growth. Our student body is filled with people who love the sport, who pursue it regularly as a passion, and who love to talk about it. If you're hoping to find new friends with the same interests as you, Western is the perfect place to find your people. You'll get to go out on more mountain biking adventures with other passionate individuals.
Taking Advantage of Colleges with Mountain Biking Clubs
At Western, we are proud of all the outdoor adventures our students excel at. Our Mountain sports teams compete at national levels and are award-winning. We love seeing our students take risks and become well-rounded, curious people. The best colleges with mountain biking clubs are the mountain adventures you and your teammates want to have. We encourage all our students to get involved in mountain biking or whatever outdoor adventures they wish to explore.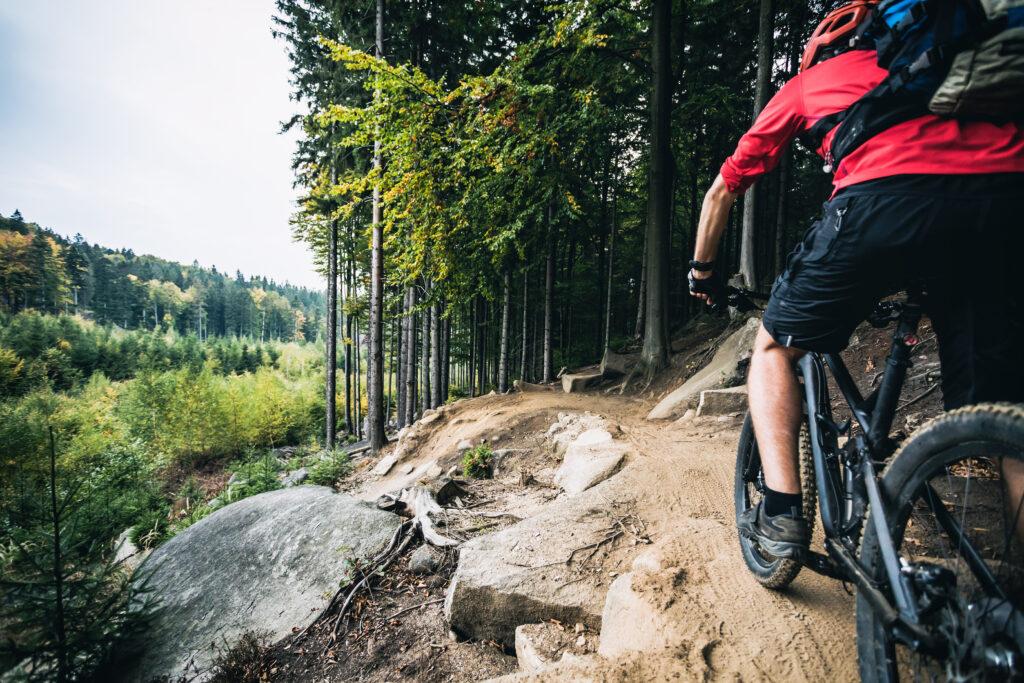 Indulge in The Network of Trails in Gunnison
Based in the heart of the Rocky Mountains, Western Colorado University is close to a large number of mountains and trails. More specifically, if you're looking for things to do in Gunnison, Colorado, there are over 750 miles of trails surrounding campus. Options include Tomichi Creek trails, Hartman Rocks, the Aberdeen Loops, the Signal Peak Loop, and more. It's a nature-lover's dream being that close to so many outdoor activities, and the same can absolutely be said for mountain bikers.
There is an incredible variety of trails close to campus that you can explore. Plus, Western is located less than an hour away from Black Canyon of the Gunnison National Park, which covers 1.6 million acres of land. If you take a trip to Black Canyon, everybody has a trail, depending on your abilities and what you'd like to experience. We've compiled a list of a few of our favorite trails near Western's campus that you might want to explore yourself.
Monarch Crest to Agate Creek
Strand Hill
Trail 401
Monarch Crest to Agate Creek
The Monarch Crest is a gorgeous, expanding trail complete with 36 different paths. You'll experience stunning mountain views and exciting paths running through creeks and fields. You have a large expanse of trips to choose from. Opt for something more advanced and challenging, or an easier trek that's not as steep. Just do your research before you set out.
Strand Hill
An easier trail with gorgeous views at the end, the Strand Hill trail is accessible for almost anyone, no matter their skill level. It's a total of seven miles long and has a gain of about 658 feet in elevation. Even better, this path has a bail-out trail if you need to take a break.
Trail 401
Are you looking for something with incredible views? We've got you covered. Trail 401 is world-renowned for its amazing views and biking path. At 14 miles and with an elevation gain of about 816 feet, it's categorized as an intermediate path. The scenery on the trail is gorgeous the entire way up and down and makes the extra effort totally worth it.
Explore Our Other Outdoor Adventure Opportunities
Western isn't just the best college for mountain biking. We also have an incredible array of different types of outdoor adventures and Colorado mountain sports you can explore. If you already love mountain biking, you may also enjoy ski mountaineering or trail running. The great news with Western is that we have many sports teams on campus that are ready to help you explore and get involved in more healthy, fun activities.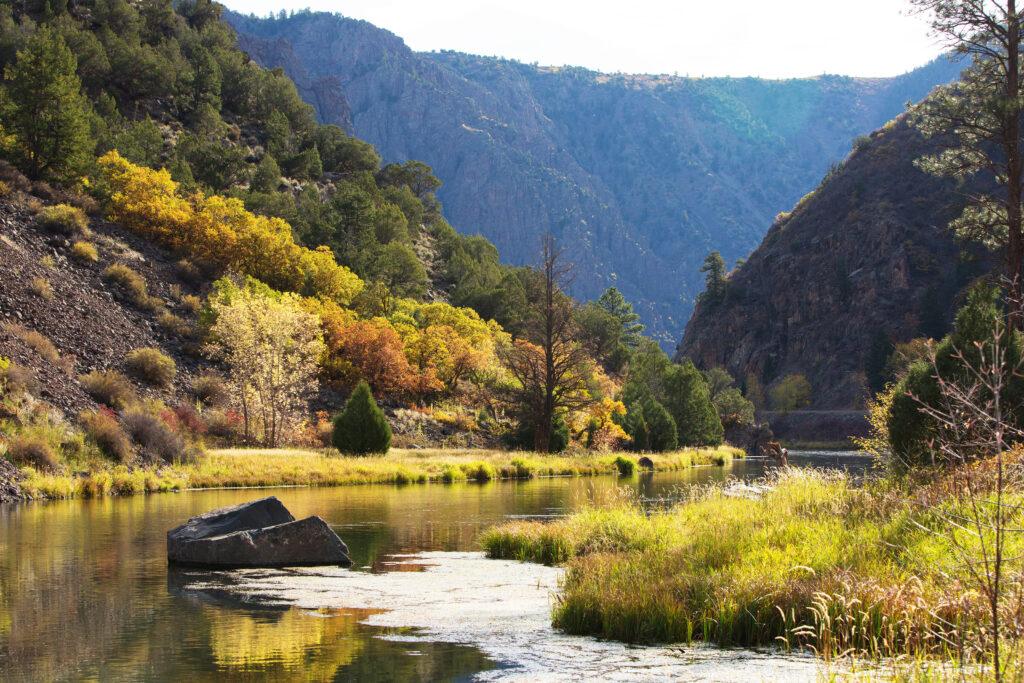 Attend One of the Leading Colleges with Mountain Biking Clubs
If you love getting on your bike and exploring the mountains, you can find a home within Western Colorado University. Our award-winning mountain biking team has room for every type of biker, from beginners to more advanced. Plus, the trails and nearby national parks have miles and miles of paths for you to explore. Pair those tools of success for your biking career with the opportunity to find a community of mountain bikers just like yourself, it's no wonder Western is among the best colleges for mountain biking.
Want to learn more about the best colleges with mountain biking clubs? Apply to Western Colorado University today to join a community of people who love to mountain bike and access amazing academics.