The best data analytics programs are ideal for detail and logically oriented students. The data analytics program at Western Colorado University focuses on predictive modeling, visualization, data management, and more. If you're curious about pursuing a career in analytics, discover how the best colleges for data analytics prepare you for this rapidly expanding field.
There are many benefits of going to college, and the best colleges for data analytics open the door to even more opportunities. You can confidently pursue a career in information technology or legal industries with a grasp of other disciplines like mathematics and computer science. The best data analytics programs take place at colleges that offer hands on learning experiences. There, you can work with the tools and applications used in a professional environment. Data analytics jobs are in high demand and allow you to enter fields like finance, insurance, and more.
Is Data Analytics a Good Degree?
Is data analytics a good degree? If you're looking for interesting work and competitive pay, data analytics is a great field to pursue. The Paul M. Rady School of Computer Science & Engineering provides students with advanced education to handle complex situations and thinking. Data analytics challenges students to have a better comprehension of data applications. Data analytics pairs well with other majors and minors at Western. As a prerequisite, you'll take courses in math, computer science, and economics.
Still wondering if data analytics a good degree for you? Explore how your peers apply the degree. On average, 35% of data analytics graduates enter into professional, scientific, and technical services. The average salary is approximately $99K. Ultimately, it's a lucrative option with opportunities across industries.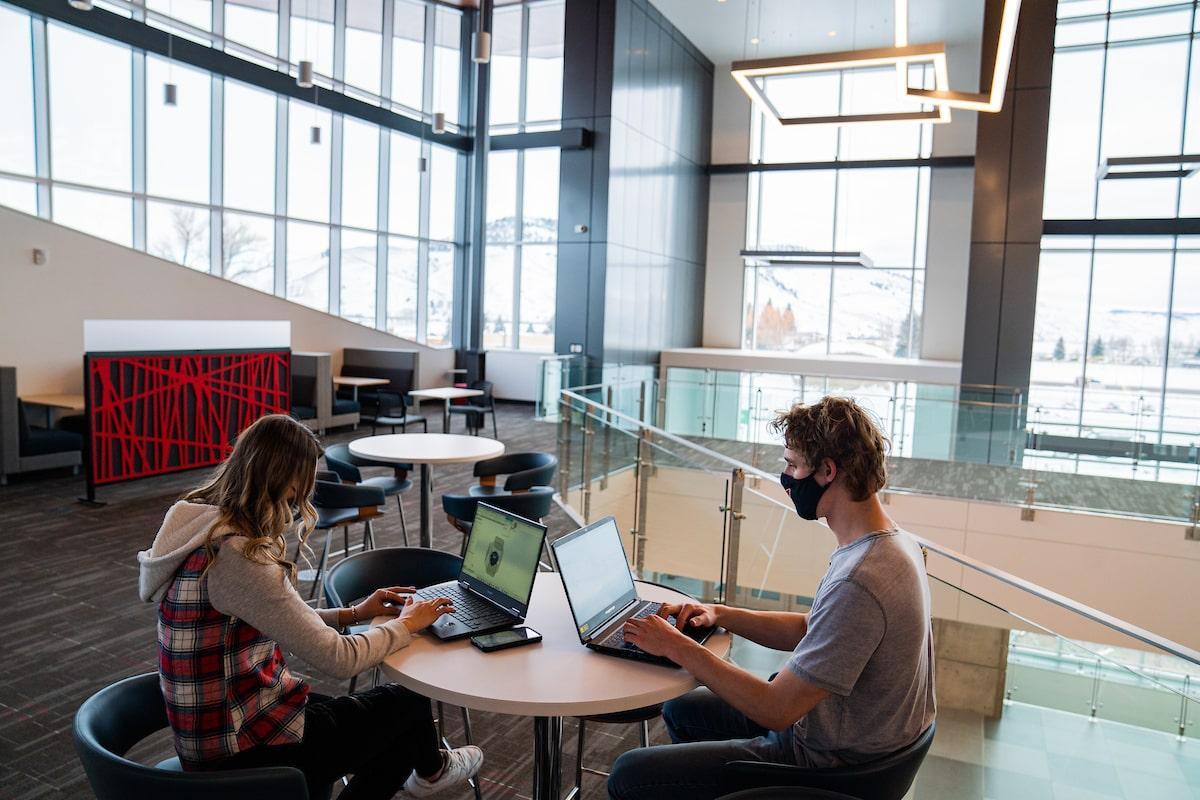 Best Data Analytics Programs
The best data analytics programs provide their students with the skills and tools to tackle any challenge. At Western, you'll study different disciplines and gain experience in:
At the best data analytics colleges like Western, this degree also gives you the freedom to explore additional majors and minors. You can tailor your studies to what interests you the most. The courses required of the data analytics program will overlap with other programs, earning you credit in other disciplines. You can find endless opportunities in one of the best data analytics programs to explore your interests and passions. Western empowers you to work on exciting projects and research to pair with the coursework.
Mathematics
Math is a central component of the best data analytics colleges. It provides the techniques and logical thinking to process data. You'll learn the skills of probability and statistics to assess the significance and correlation of data points and models. These skills will translate through the entire program and build a solid foundation for all future work.
Strong skills in algebra will guide you through understanding equations and models. Your data analytics literacy will drastically improve with practice and these math skills will funnel into applicable skills in internships and post-graduate jobs. Modeling and simulations are vital in your career beyond college and an essential part of the program at Western.
Economics
It can be tempting to solely rely on the capabilities of simulations and models, but it is important to understand how variables react outside those models. The world through an economist's eye changes at every moment. You'll learn the skills of how everyday interactions have a larger impact on data. Factoring those moments into models will only increase their power and your confidence.
At the best colleges for data analytics, you'll dive into the world of microeconomics to understand various principles. These relationships help you understand how the model compares to real-world interactions. Models will be influenced by econometrics to research and develop theories and forecast future trends.
Computer Science
To fully engage with data, you must understand the basics of computer science. The best data analytics colleges provide their students with the opportunity to challenge themselves through technology. If you are questioning, is data analytics a good degree? You'll learn many skills from computer science courses. These skills will help facilitate your models and forecast for accuracy and efficiency.
Progressing through the program will also open the door to courses in machine learning. This is an extremely valuable tool to know, it will increase your productivity and is highly sought after by employers. As the world becomes more technologically advanced, machine learning will play a large role in boosting efficiency.
Business Writing
An under-appreciated role from the best colleges for data analytics is the improvement of your writing skills. In a professional setting, you'll need to be able to effectively convey your findings to those not as technically inclined. In your studies, you will practice writing reports that summarize your findings in easy-to-understand language. This skill translates to many other fields and is something to constantly develop.
Even if writing is not your strong suit, the program will help you hone this skill. It is necessary for those working and experimenting with data to be able to present their findings. Typically, employers greatly admire those who can translate numbers and trends into clear and concise findings.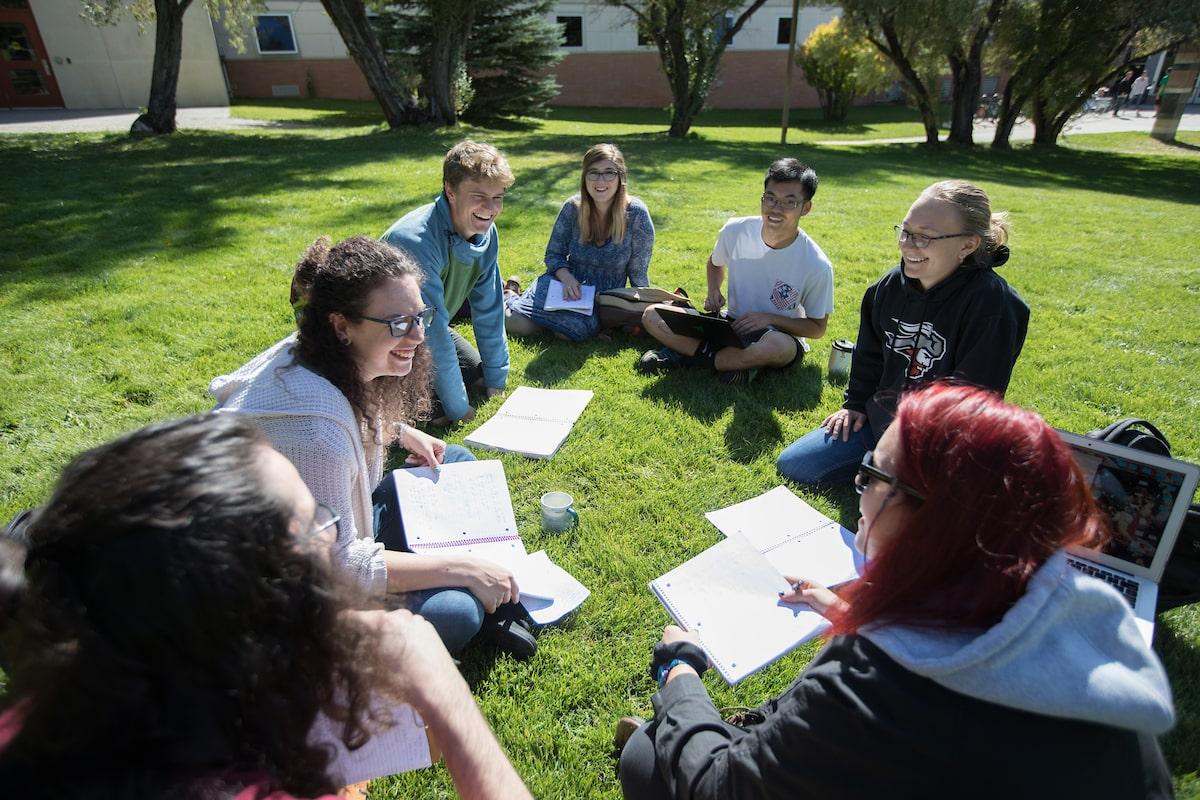 Leadership
There are many opportunities for leadership through the data analytics program. You'll work with various groups on projects that require a strong team effort. This is the perfect opportunity to test different leadership strategies to find what is most comfortable. This skill will help launch a successful career post-graduation. The best data analytics colleges equip students to succeed and thrive in the field.
Best Data Analytics Colleges
The best data analytics colleges provide their students with the knowledge and skills to feel confident in class and beyond. These skills will allow you to make a difference in the world around you. After completing the degree, you can enter the workforce or continue your education. Western also provides so much more than just a rigorous academic setting. You can explore any of your other interests a top college for outdoor enthusiasts. Beyond the campus, you can explore Gunnison, Colorado, located in the heart of the Rocky Mountains. There is no limit to what you can achieve at Western.
How Western Can Help
Whether you're a full-time student or a non-degree seeking student, Western has the programs to help you succeed. If you're looking to apply, check out our guide to when to start applying for college and the best questions to ask when visiting colleges. Check out fall, spring, and summer courses for college students to find the ideal educational path for you.