Most students fill their summer time with lots of rest and unforgettable vacations. However, summer courses for college students have many excellent benefits, like giving you the ability to graduate early or adding a minor you hadn't initially planned. Regardless of your reason for going to summer school, at Western Colorado University, we have an incredibly varied list of summer courses available to all our students. If you're interested in seeing what classes we offer and how they can benefit your college career, keep reading the blog before. First, we're diving into all the benefits of summer courses for college:
Fill Up Gaps in Your Curriculum
Add Additional Majors or Focuses to Your Education
Finish Up School Early
Have a New, Unique Experience
A Few Top Courses Offered at Western:
Fill Up Gaps in Your Curriculum
Not enough time to take all the courses required for your major? Or are you not interested in cramming a bunch of classes into one semester? Fill the gaps in your curriculum with summer courses. We include classes from most majors and minors in our summer roster so that you can take anything from beginner psychology to more advanced science options. If you have a prerequisite for a more advanced class next semester, see if you can knock it out during the summer. Or, if you have a core class that just needs to get completed, do it during the summer.
Add Additional Majors or Focuses to Your Education
Trying to complete one degree is challenging, let alone two. But suppose you're ambitious and want to have as many focuses and minors as possible to help jumpstart your career. In that case, summer courses for college can help with that. Taking extra classes during the summertime lets you focus on anything else you're interested in learning about, related or not to your major. Examples include having a degree in Creative Writing and a Communications degree or having a Business Degree and adding a Spanish minor to it. Whatever you want to do, the sky's the limit when adding additional summer courses to your roster.
Finish Up School Early
Are you not looking to add any new majors or fill gaps in your curriculum? A great benefit of taking summer courses is to finish up your degree early. Most students have to take four years' worth of classes to complete their credits. You could potentially graduate ahead of schedule if you take enough summer courses. Speak with your advisor and do some research and planning beforehand if this is your goal. It can be a little tricky to accomplish, but it's so rewarding if you can pull it off.
Have a New, Unique Experience
Not everyone has taken a summer class before. If you're interested in having as many new and unique experiences as possible while at college, consider a summer course. Some of the ways taking a summer class is different from the regular school year are:
Fewer students.
Hotter weather.
More time to enjoy other activities in between classes.
More intense courses as they have to teach the same amount of knowledge in a shorter amount of time.
Some courses are only offered during the summertime, meaning you'll be one of the rare few who get to participate.
If you'd like to experience that for yourself, sign up for a summer course today.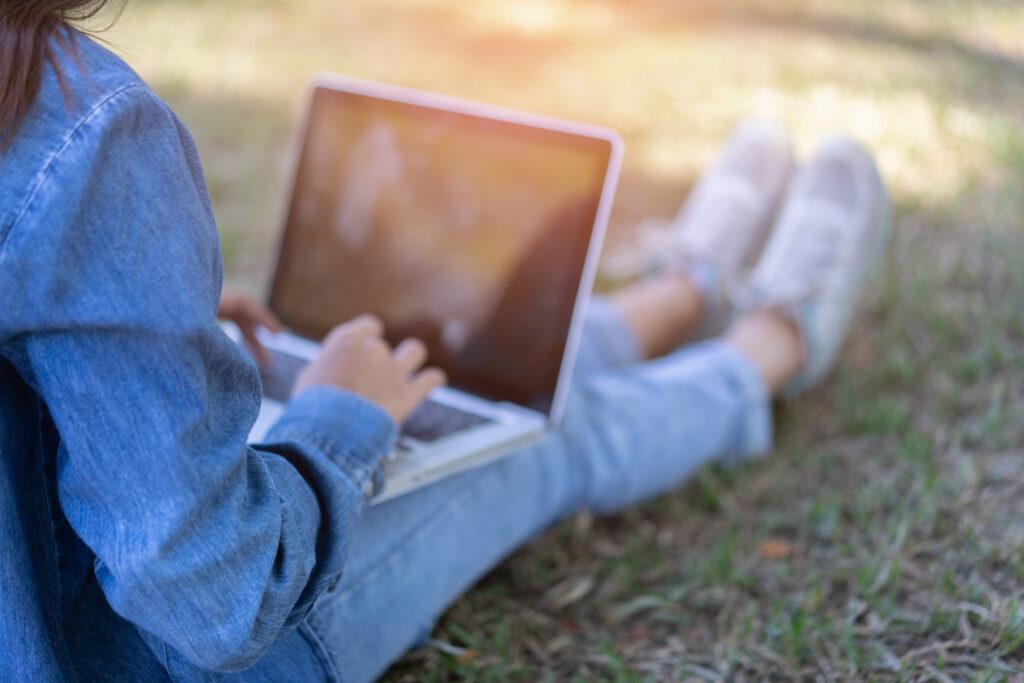 Ready to Take a Summer Course? Here's a List of Some of Our Favorites
We have great news if we've sold you on taking a summer college course with all the great benefits. We fill our summer 2022 course list with fun, engaging, and required classes for anyone, whatever their major or minor. And, if you're reading this blog after the summer of 2022, don't worry. Every summer, Western offers students a wide range of courses. You'll find a little bit of everything, but to help you narrow down your search, we've pulled together some of our favorite classes.
Colorado Water Workshop: ENVS 376
Field Geology: GEOL 450
History of National Parks Service: HIST 373
Human Development and Counseling for Outdoor Educations: ROE 454
Introduction to Mine Land Reclamation: ENVS 397
Summer Theatre Festival: COM 397
Colorado Water Workshop: ENVS 376
For students interested in environmental issues or working with water management in the future, consider signing up for the Colorado Water Workshop course. It's a three-day annual conference that discusses various topics impacting people such as water users and managers, ranchers, environmentalists, and more. Speakers discuss water district projects or global water use and protection issues. While topics vary from year to year, it's sure to be a worthy credit course.
Field Geology: GEOL 450
Do you want to add a geology minor to your college career? Sign up for field geology during the summer. You'll learn about field observation, proper geologic mapping techniques, and the interpretation and synthesis of field data. Not only do you study varied geological terrains in Colorado, but you'll also examine other states.
History of National Parks Service: HIST 373
Do you love visiting national parks? Then this is the perfect summer college course for you. The History of National Parks Service class includes several weekend field trips to regional National Parks and National Historic Sites. Before and during these field trips, you'll learn all about the history and development of the National Parks Service of the United States. This includes the social, political, and economic issues that often arise for this service.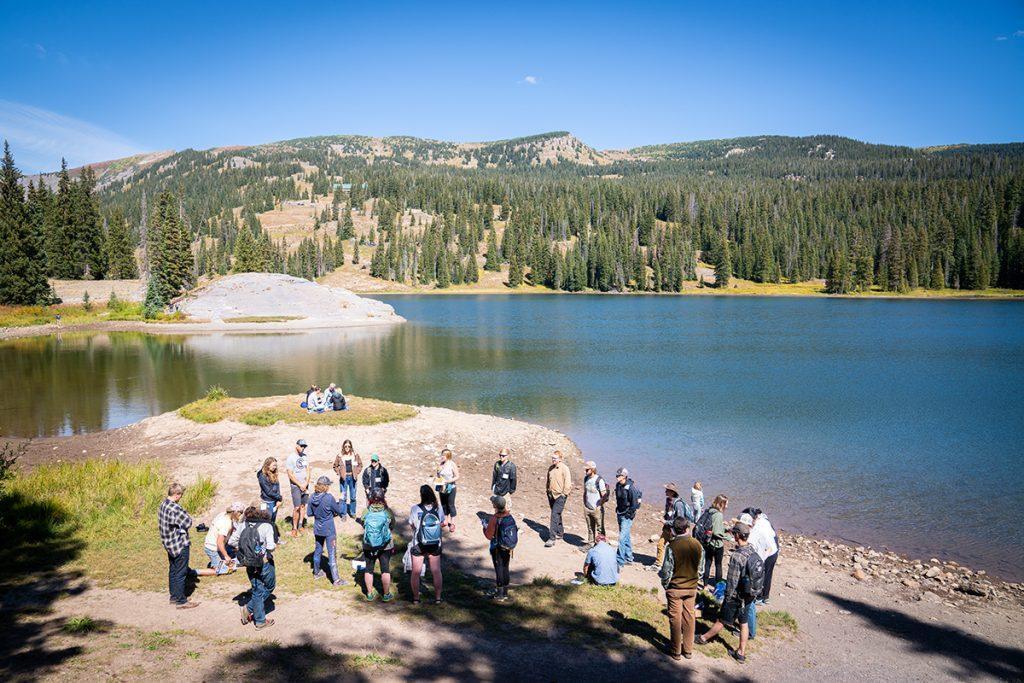 Human Development and Counseling for Outdoor Educations: ROE 454
Suppose you're looking to develop your environmental degree further or hoping to understand your outdoor passions better. Consider taking the Human Development and Counseling for Outdoor Educations summer course. You'll investigate the human development theories around outdoor education and reaction, so you build an incredible foundation before managing, supporting, and experiencing outdoor opportunities.
Introduction to Mine Land Reclamation: ENVS 397
Are you interested in the history of the abandoned mine problems in Colorado? If you're an environmental student, then chances are you probably are, or you're looking for an additional class to complete your major. The summer course Introduction to Mine Land Reclamation focuses all on this issue, as well as complications with acid rock drainage, legal and regulatory complications that arise, and more. On top of having a Western professor teach this course, you'll be visited by guest speakers and also have onsite tours when applicable.
Summer Theatre Festival: COM 397
The Gunnison Valley Theatre Festival runs on campus for three weeks during the summer. Students who sign up for the Summer Theatre Festival class get hands-on experience with this festival. You'll learn about performing, stage management, creating media content for the festival, building, marketing, and box office. Even better, you'll be learning by doing, meaning you'll be involved in every aspect of the festival. This is an incredible and exciting opportunity for anyone majoring in or interested in theater.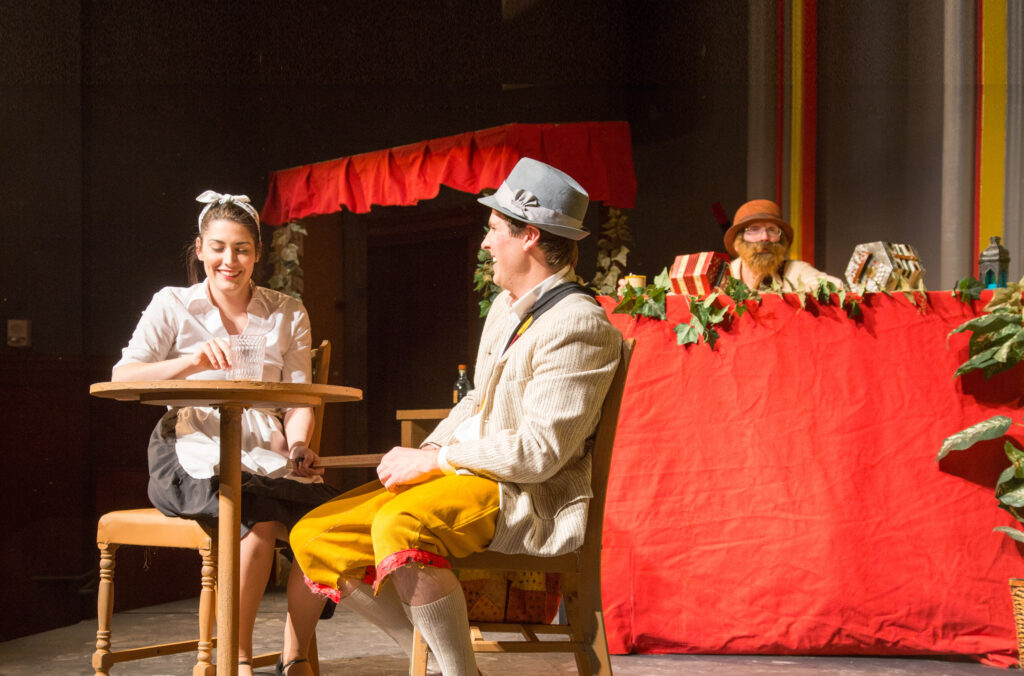 Sign up for Summer Classes for College Today
Ready to jump into the world of summer classes for college? We're so excited to have you. Whether you're hoping to experience something new and exciting during your college career or to fill in gaps in your Curriculum, we know our summer courses can fulfill any need you have.
Read More About All of Our Summer Class Offerings
If you didn't see a summer college class that interested you above, view our full roster to see all of our Summer offerings . Your can learn more about our summer courses or reach out to our Admissions Office to speak with one of our advisors.