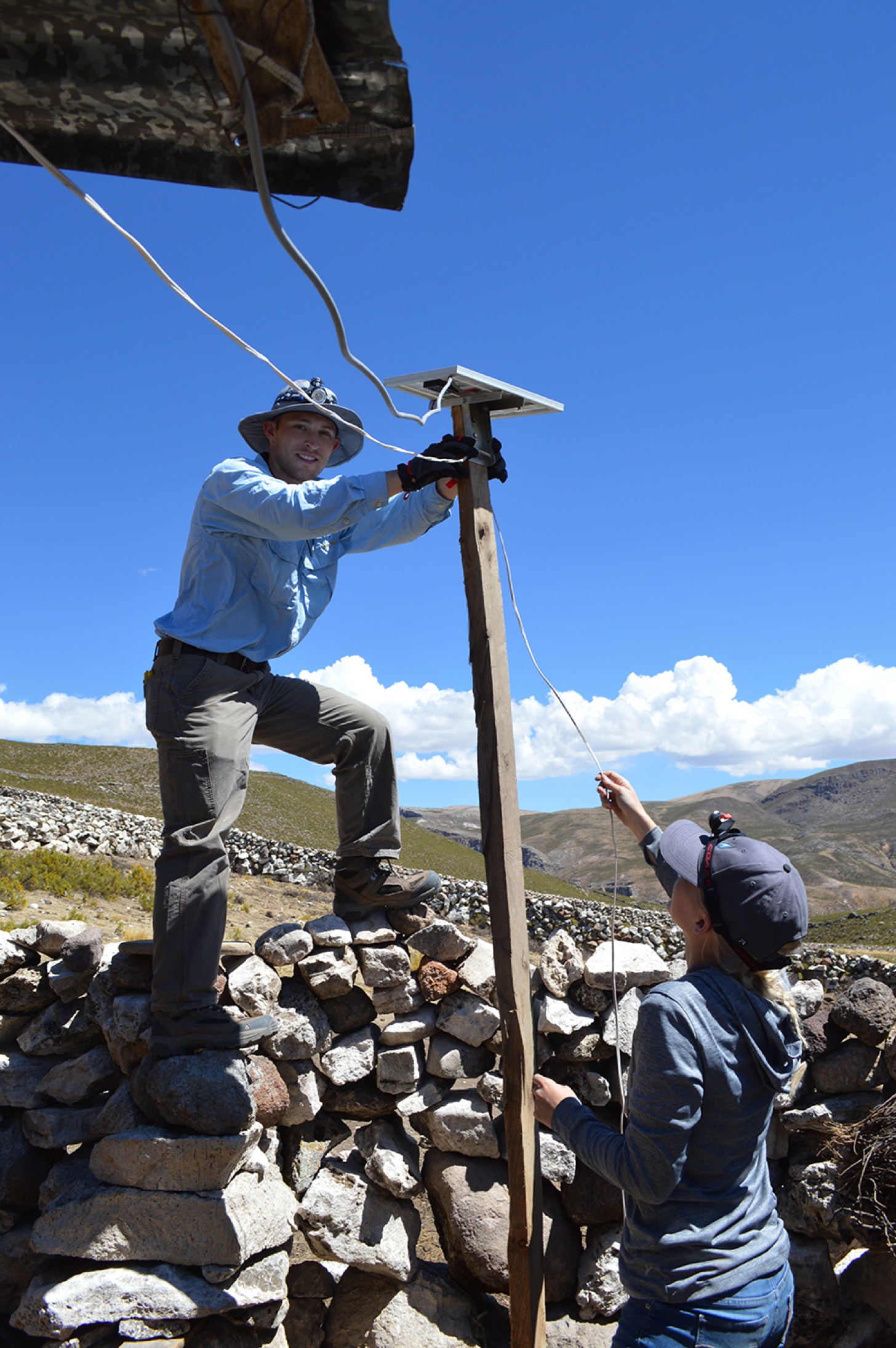 Gain a global perspective.
At Western Colorado University, we are always striving to increase your global engagement opportunities. Studying abroad will not only help you become a responsible and engaged citizen by cultivating cultural awareness, but it also fosters the skills and knowledge necessary to participate in the global economy.
During your time abroad, you can take advantage of the opportunity to travel the world, live in diverse settings and make your education an immersive experience that will help you reach your personal, professional and academic goals. Network globally, learn or enhance a language, and create international friendships! Locations can include many countries within South America, Europe, Asia, Africa, Australia, or you could even stay close to home and participate in National Student Exchange within the US states and territories! All majors available at Western have potential classes you could take abroad, and scholarships and funding are available with a wide range of program pricing.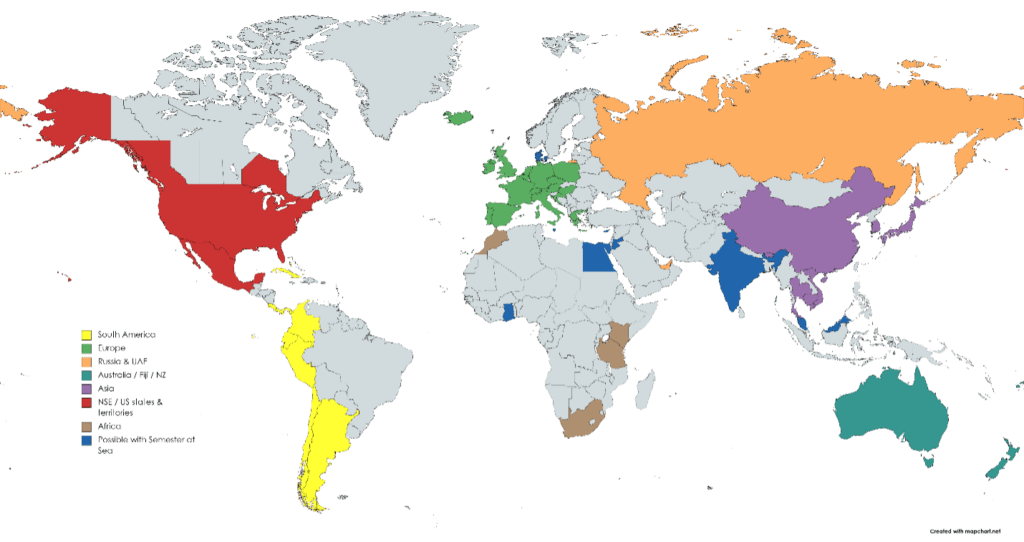 Making a global impact
Energy Management students install solar panels in Peru during an international education course.
Western's Study Abroad program allow you to pursue opportunities in dozens of countries around the globe. No matter your major, Western will help you choose a program that meets your academic, personal and financial needs.
---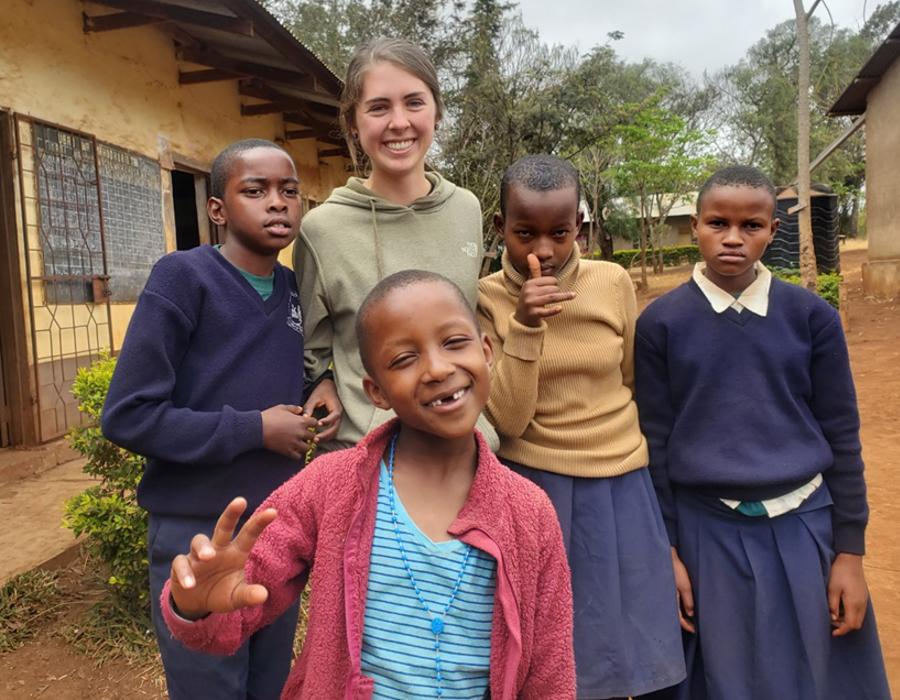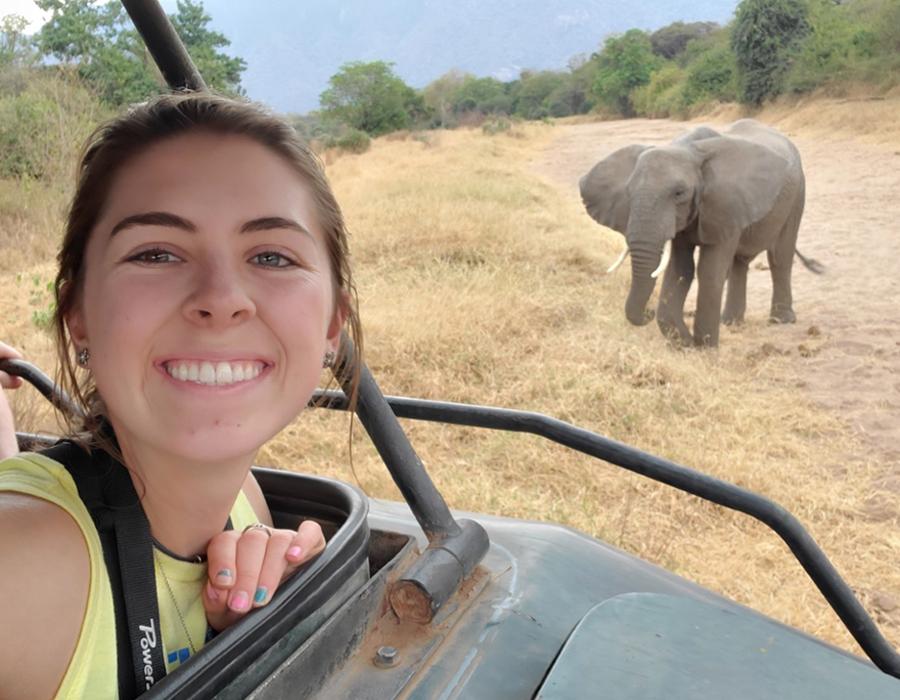 ---
Wildlife Conservation student, Alyssa Rawinski, studying abroad with the School for Field Studies in Kenya and Tanzania.
Take the next step towards an international education.
Studying abroad or participating in an exchange program is the opportunity of a lifetime. To be a successful, well-rounded professional requires more than just an academic education. It also requires the cultural sensitivity and awareness that is fostered by traveling and living abroad. Here's how it works:
National Student Exchange
Cross state, regional and cultural borders to find your purpose.
The National Student Exchange is an opportunity for you to live and study at a university in the United States, Canada, Puerto Rico or other United States Territories. The exchange program is a perfect fit if you want to challenge yourself to experience life from a different perspective, while still paying in-state tuition. Visit the National Student Exchange website to explore the options available to you.
Outgoing NSE students are students who are currently attending Western and exchanging to another university.
Meet with academic advisor

Discuss possible exchange sites and course selection with your academic advisor. Exchanging to another school requires careful planning; you're responsible for picking out classes with your academic advisor and determine how the credit will transfer back to Western.
Plan ahead for the semester of your return.
Complete NSE Application, submit two references and $250 fee.

Meet with Western's Study Away Coordinator to get the application.
Review NSE guidelines, eligibility, rules and conditions at nse.org. Your exchange isn't guaranteed, so it's wise to list several schools on your application.
Understand the difference between Plan A (Host Payment) and Plan B (Home Payment) and how financial aid works on both plans.
Financial Aid

List all FAFSA codes of the schools you're applying to on your financial aid application—in addition to Western. If you're accepted on Plan A (Host Payment), your aid will be awarded and disbursed from the host institution. If you're accepted on Plan B (Home Payment), your aid will be awarded and disbursed from Western.
Review your financial aid carefully; each student's plan is entirely individual and unique.
Incoming NSE students are students who are enrolling at Western for an exchange.
When do I find out if I got in?
Students who will be coming to Western on an exchange will be notified of their acceptance by their home NSE Coordinator after the annual March conference. If you're applying after the March conference, Western still accepts students to come on Plan A with limited availability on Plan B.
What do I do once I'm accepted?
Once accepted, you'll be contacted by your home NSE Coordinator. You'll need to complete the Placement Acceptance Form (PAF) and Conditions of Placement Form to accept the terms and conditions of your exchange and submit it to your home NSE Coordinator. Your home coordinator will send those forms to Western's NSE Coordinator.
We'll process you as an incoming NSE student after receiving your forms. You'll receive an email from Western's NSE Coordinator detailing everything you need to do in preparation for arrival at Western. All incoming NSE students are required to pay an $100 processing fee, payable here.
You'll then receive information about how to register for classes. Registration will begin in April for the fall semester and in November for the spring semester. You must send an official transcript from your home institution to:
Western Colorado University
NSE Coordinator
1 Western Way – Taylor Hall 302D
Gunnison, CO 81231
You can begin looking through course schedules as soon as they come online. Call 970.943.7056 to schedule a phone registration appointment with Western's NSE Coordinator. As an incoming NSE student, you're responsible for speaking with your home academic advisor to select classes and determine how credits earned will transfer back to your home institution. You must meet all of Western's prerequisites to take courses. Once you're registered for classes, you will be required to register and pay for orientation.
What are my housing options?
All incoming NSE students must live on campus. Learn more about Residence Life at Western.
Does Western have an RA exchange program?
Yes. Incoming NSE students may apply to be an RA. RA's must exchange for a full year and will only be accepted on Plan A.
Can I participate in an internship at Western as an incoming student?
Western can't facilitate internships for college credit for non-Western students. Your home institution's advisor must create the learning objectives, outcomes and requirements for credit and approval the transferring of credit. Tuition for credited internships must be paid for to the home institution regardless of the Plan A or B exchange and these credits will not count towards the 12 required credits for full-time enrollment.
How do I get to Gunnison?
There are several airports that you can fly into:
Find answers to your questions about studying abroad.
If you're curious or have questions about Western's study abroad options, we offer a variety of resources to answer your questions.
Study Abroad & Exchange Programs
Campus Location
Western Colorado University
Taylor Hall 302D
1 Western Way
Gunnison, CO 81231