"Program creates a pathway for local students to reach their full potential and attain a Western degree"
GUNNISON, Colorado: Western Colorado University is proud to announce an expansion of the Geiman Scholars Program through a generous commitment of $6.6 million from Dave and Jeanne Geiman, which will support the program in perpetuity.
"Dave, through his vision and generosity, has been a transformational figure at Western. First, his support launched the Geiman Fellows, which is an immersive learning experience for Western students focused on global affairs that includes an international study trip, allowing students to further their learning abroad," Western's President Brad Baca said. "Now, for years to come, the Geiman Scholars Program will strengthen our Valley by illuminating a pathway to a Western education for our most underserved students, making possible what might otherwise have seemed unreachable."
The Geiman Scholars Program provides low-income, first-generation students who demonstrate academic potential and motivation in high school the opportunity to attend Western with their full cost of attendance covered. In addition to financial support, the heart of the Geiman Scholars is a mentoring experience that supports high school students as they learn about and prepare for a university education.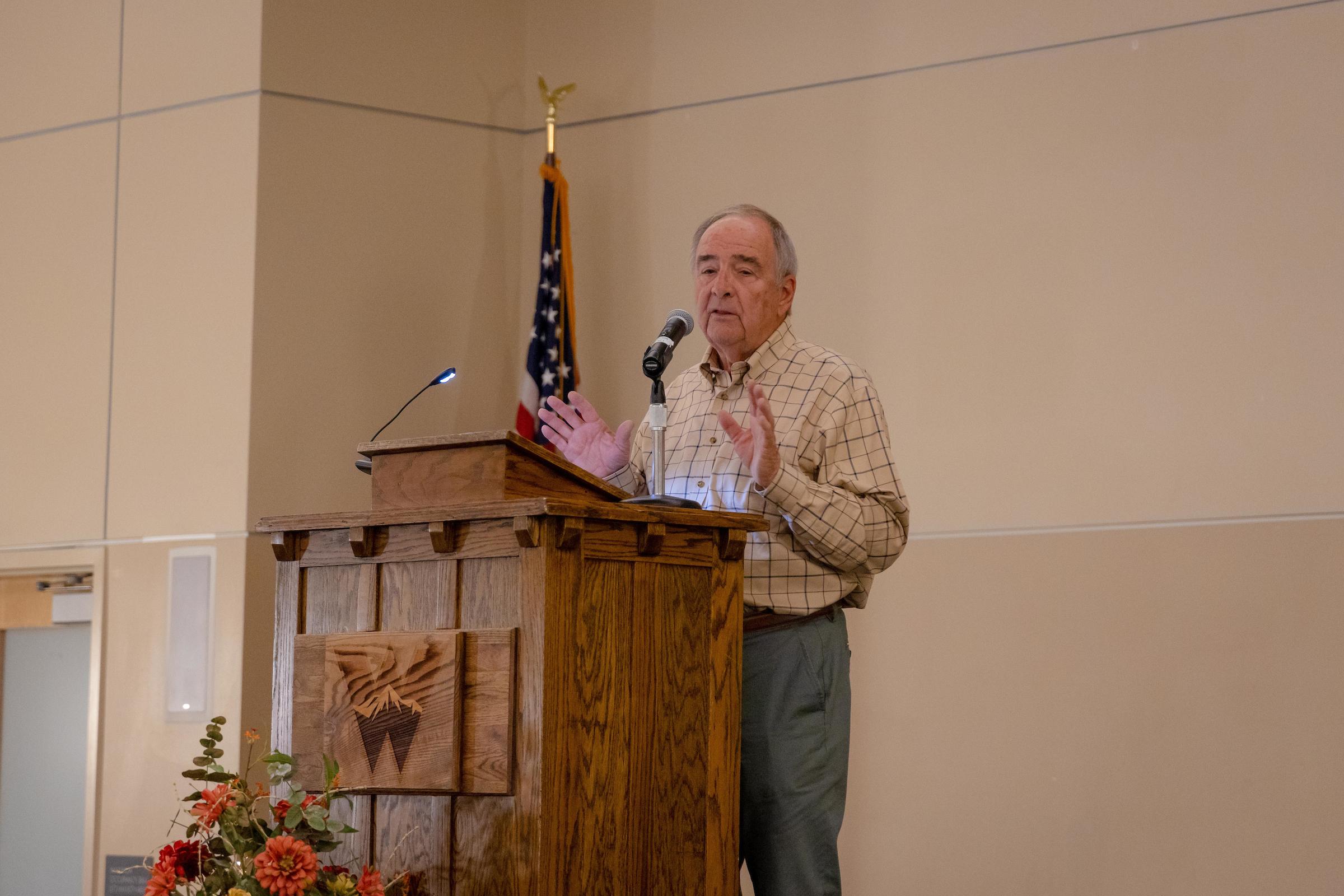 The Geiman Scholars Program was launched at Gunnison High School and Crested Butte Community School and currently has eight students in the first cohort. The next program application will open on October 31 and close on November 17, with participation beginning the following year. The latest commitment from the Geiman family will allow the program to grow to as many as 20 students per year with the goal of growing the number of Gunnison Watershed School District graduates attending college, which currently stands at around 60 percent.
Dave Geiman grew up on a farm in Virginia and received a Bachelor of Science in History and Political Science from George Washington University in Washington, D.C. He later received his MBA from the Darden School at the University of Virginia before embarking on a successful career in agriculture. Dave became engaged with Western after a visit with a former adjunct professor in Crested Butte. Dave and Jeanne reside in Kansas City.
"Jeanne and I are really pleased to be able to do this. We are both first-generation college graduates and were guided and supported by mentors and advisors who knew more about the opportunities than we did," Dave Geiman said. "We hope the program can do the same for students here and possibly further afield. Western is a unique and welcoming place that can make a huge difference in their lives."