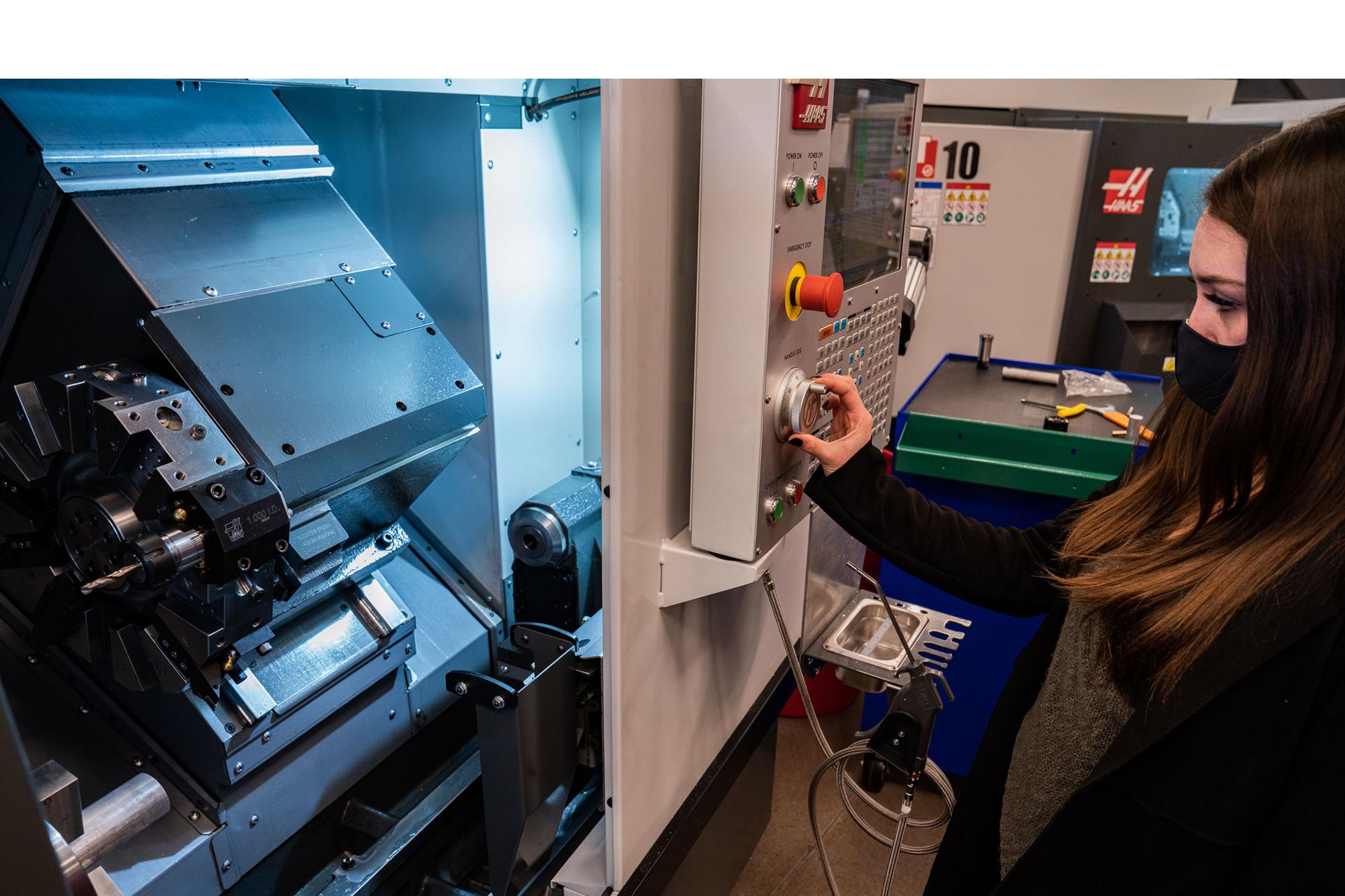 Mechanical Engineering – University of Colorado Partnership
Mechanical Engineering Accreditation Information
Scroll to bottom of section
Overview
Our mission is to produce creative and technically strong engineers who explore innovative solutions to complex global challenges. We do this with a commitment to our community by integrating across engineering, sciences, arts, business and other disciplines to produce students who possess the skill sets to improve society. Our graduates are ethical, globally aware citizens who will make the world a safer and better place throughout their careers.
ME Partnership Program Educational Objective
The Mechanical Engineering program contributes to the educational objectives described in the ABET Accreditation Criteria. Accordingly, the Mechanical Engineering Program has established the following program educational objectives for the B.S. in Mechanical Engineering degree.
The Mechanical Engineering program is designed to prepare students for successful careers with a positive societal impact in industry, academia, government and consulting. Our alumni are expected to:
Apply their engineering and computer science knowledge, critical thinking, creativity and problem-solving skills with integrity and inclusivity in a professional practice or in non-engineering or technical fields, such as law, medicine or business.
Continue their intellectual development through graduate education, professional development courses, self-directed investigation, and/or on-the-job training and experience.
Embrace leadership and collaborative roles in their careers.
Accreditation
Students completing the University of Colorado Boulder-Western Colorado University Mechanical Engineering Partnership Program will receive a Bachelor of Science in Mechanical Engineering degree from the University of Colorado Boulder. The ME Partnership Program will seek accreditation through the EAC of ABET after the first cohort of students graduate. For more information on ABET accreditation, please visit the ABET website.
ME Partnership Program Student Outcomes
In order to fulfill the Program Educational Objective, specific student performance outcomes must be met at the time of graduation. These student outcomes for the Partnership Program are:
An ability to identify, formulate and solve complex engineering problems by applying principles of engineering, science and mathematics,
An ability to apply engineering design to produce solutions that meet specified needs with consideration of public health, safety and welfare as well as global, cultural, social, environmental and economic factors,
An ability to communicate effectively with a range of audiences,
An ability to recognize ethical and professional responsibilities in engineering situations and make informed judgments, which must consider the impact of engineering solutions in global, economic, environmental and societal contexts,
An ability to function effectively on a team whose members together provide leadership, create a collaborative and inclusive environment, establish goals, plan tasks, and meet objectives,
An ability to develop and conduct appropriate experimentation, analyze and interpret data, and use engineering judgment to draw conclusions,
An ability to acquire and apply new knowledge as needed, using appropriate learning strategies.
Assessment
Accreditation is a process of continuous improvement that uses a series of assessment tools which measure how well the program is achieving the objectives and outcomes listed here. As a student, you will take part in evaluations of courses and programs both during your academic career and after graduation as an alumnus.
Annual Student Enrollment & Graduation Data
Enrollment in the Partnership Program is defined as the point when a student has been admitted into the BSME degree program offered through Western and begins taking the majority of their classes from CU Boulder faculty on the Western campus.
Enrollment and graduation data that encompasses Partnership Program data is also included on the CU Boulder College of Engineering and Applied Sciences website. Click the links below to view enrollment and degree data.