Knowing how to prepare for graduate school and life after college can be challenging to navigate. There are seemingly endless possibilities and careers to pursue after completing a bachelor's degree. Should you take some time to travel, jump into a job, move to a new city, or consider how to prepare for graduate school? You can take advantage of the colleges with the best alumni networks and discover how your school can guide your decision.
Understand your plans and how a graduate degree can help you reach your goals. Knowing how to prepare for graduate school is a lofty commitment and requires students to dedicate themselves to the pursuit. The School of Graduate Studies at Western Colorado University answers how to prepare for graduate school and offers many programs. You can find graduate student resources and an accepted student checklist. These resources aid in students' understanding of the requirements of the programs and builds the confidence to succeed.
How to Prepare for Graduation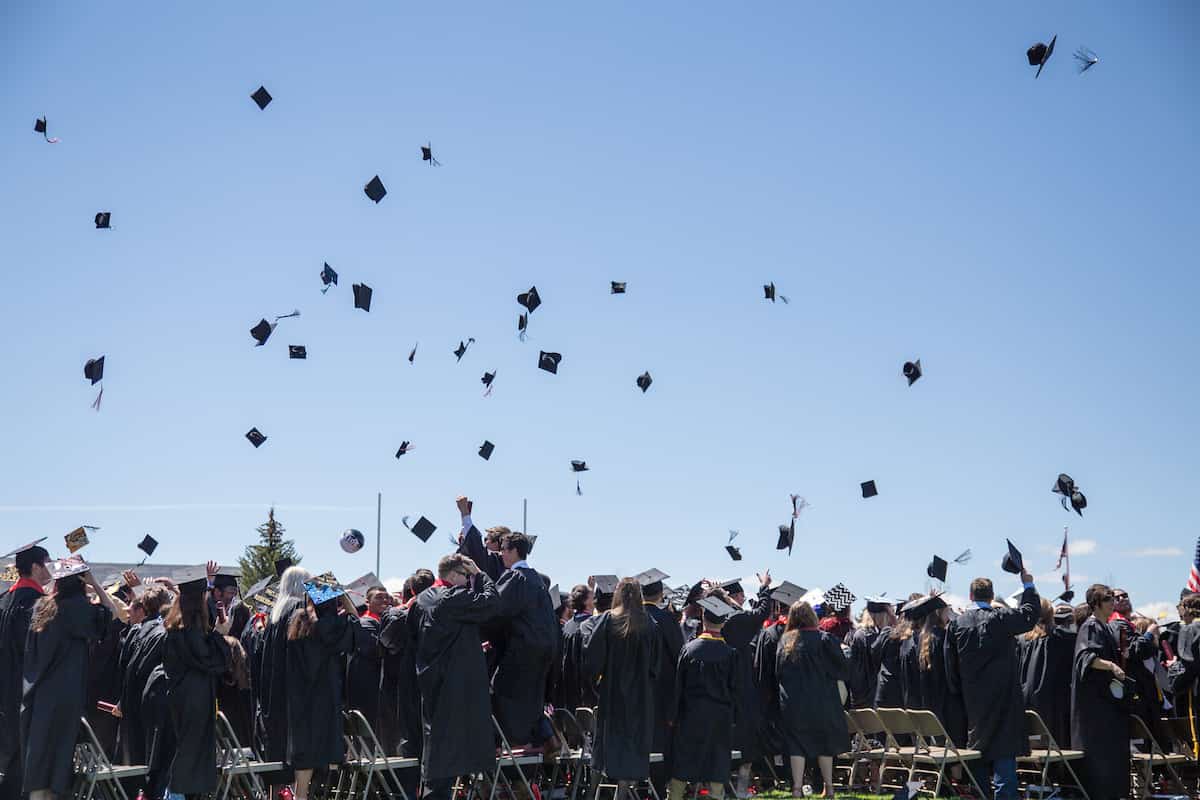 Before focusing on how to prepare for graduate school, students should understand how to prepare for graduation from their undergraduate college. If you are looking for tips on how to prepare for graduation, congratulations on your academic achievement. The first step in preparing to apply to graduate school is to complete an undergraduate degree. It can be daunting to think post-graduation as your time in college is winding down, but it is an exciting accomplishment.
There are many steps to take to know how to prepare for graduation. Here is a quick guide of rudimentary steps:
Stay focused on school work
Confirm your graduation date
Purchase/rent your regalia
Complete your bucket list
Plan a celebration
Graduating with a college degree opens many doors to many benefits of going to college. It also begs the question, should I go to graduate school? There is no correct answer, as each individual has different goals and expectations.
Should I Go to Graduate School?
Around 20% of college graduates earn a master's degree. As some college graduates question, should I go to graduate school, the minority choose to earn a higher degree. Studies who do complete a master's degree are extremely favorable of their decision.
Career Statistics
An advanced degree typically provides more career success and opportunities through higher wages and career satisfaction. The degree enables students to explore their professional passions more in-depth and provides the tools to take on more responsibility and rewarding careers. There are many perks to obtaining a graduate degree and statistics to help answer: should I go to graduate school? See some stats below:
| | | |
| --- | --- | --- |
| Category | Bachelor's Degree | Master's Degree |
| Average Yearly Wage1 | $56,000 | $68,000 |
| Unemployment Rate2 | 3.5% | 2.6% |
| Job Satisfaction3 | 84% | 88% |
| Adults over 25 with Degree4 | 37.9% | 14.3% |
| Completion Rate5 | 64% | 61% |
Professors & Faculty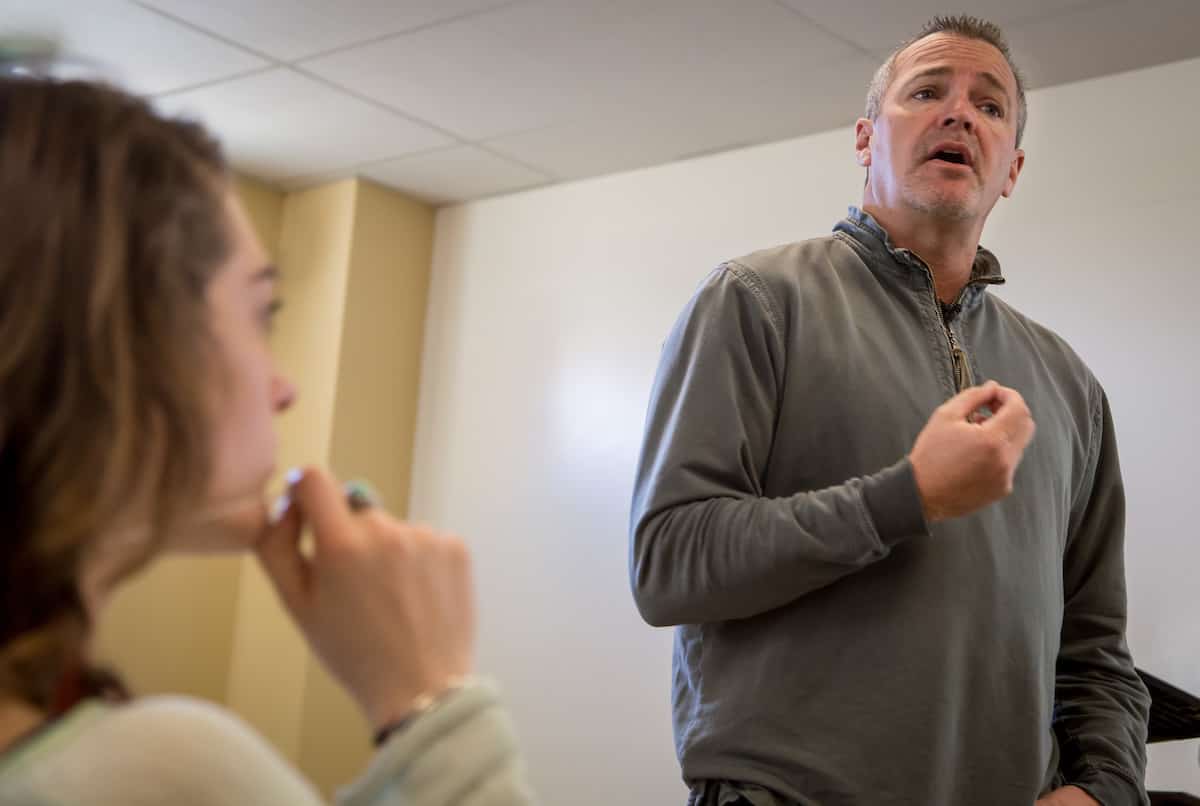 Pursuing a higher education degree enables students to have greater access to renowned professors and faculty members. These connections build an understanding of topics and engage students in a different way than in undergraduate studies. At Western, students work with professors that hold a Ph.D., M.A., MFA, M.Ed., B.S., MPP, M.S., or B.Ed. for their insights and expertise. The faculty work in small groups with students to complete the comprehensive coursework to prepare them for success beyond the program.
Students work closely with professors in and out of the classroom to gain valuable experience. There are professional and research experiences available to students who engage openly with the professors and faculty. The skills developed in the classroom translate to real-world situations and environments. The rigorous academic courses presented by the faculty prepares students to tackle any field they choose.
Network
Working in an environment like graduate school introduces you to a range of students of similar passions and varying interests. As many tackle the question, should I go to graduate school? Students will range in age and profession. Some students may be fresh out of college, while some may have spent a few years in the workforce. Every student has a unique set of skills to help them accomplish their goal of a graduate degree.
The variety of experiences provides students with a profound opportunity to network and meet professionals from different backgrounds. Not only will students network with other students as they complete the degree over time, but also with the faculty members from their courses. The networking potential is limitless as you meet students in your program and programs of different disciplines.
Challenging Curriculum
Students will enjoy a curriculum that challenges them to think critically and constantly ask questions. The experience will build new skills and teach students how to operate at a higher professional level. The courses provide practical knowledge for careers after graduate school and provide clarity and direction for specialization in a field.
Each semester will provide a unique learning experience and the skills will translate from course to course as students progress through the program. Many programs require capstone fulfillments to demonstrate mastery of the subject. This can range from presenting research findings to writing a thesis. The tools developed during the program teach valuable lessons that will translate to life after the degree.
Academic Requirements
When questioning, should I go to graduate school? There are particular requirements to be aware of for specific programs. Most graduate schools require:
Application form
Academic transcript
Cover letter/essay
Academic or professional recommendations
Graduate school exam scores
Graduate school requirements vary based on the school, be aware of the specific requirements for your school. Schools may request specific exam scores to be submitted, like the GRE, GMAT, LSAT, or MCAT. Make note of the submission dates to stay on top of completing the requirements promptly. Many schools will also list the average statistics of their students regarding GPA and undergraduate success.
How to Prepare for a Graduate School Interview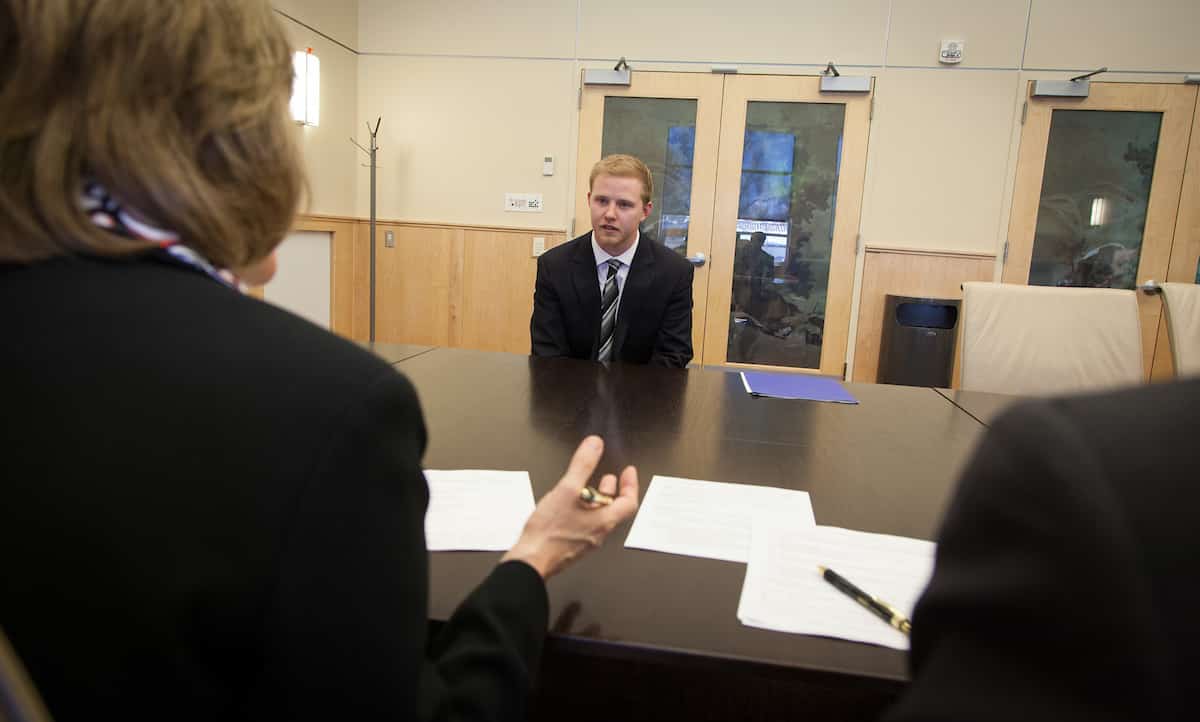 Knowing how to prepare for a graduate school interview can be a daunting task. It is an important part of the application process for graduate school. To know how to prepare for a graduate school interview, review the tips below for ways to prepare and feel confident. The interview process helps the university understand who you are as a person beyond just written words and letter grades.
Tips for How to Prepare for a Graduate School Interview
Review online resources for questions
Practice answering interview questions
Tell a story
Be clear and concise
Complete all necessary paperwork and requirements
Organize your portfolio
Know who you are talking to
Prepare in advance
Understand the program and school values
Highlight your strengths and passions
Follow up post-interview
There is no definitive guide for how to prepare for a graduate school interview, but these tips will help you feel more confident and prepared to excel for any interview.
Take the Next Step with Western
Graduate school is an exciting time for students and professionals alike as you take the next step in your career. Western provides comprehensive graduate programs for all kinds of interests and fields. Advance your career at Western.
Apply to Western Today
Explore your future with Western by applying today. Book an overnight college visit to spend time on campus and fall in love with everything about Western Colorado.
1https://www.bls.gov/careeroutlook/2015/article/should-i-get-a-masters-degree.htm#:~:text=In%202013%2C%20the%20median%20annual,%2412%2C000%20a%20year%20wage%20premium.
2https://www.bls.gov/emp/tables/unemployment-earnings-education.htm
3https://www.amacad.org/humanities-indicators/workforce/job-satisfaction-humanities-majors#:~:text=Over%2084%25%20of%20all%20workers,an%20advanced%20degree%20expressed%20satisfaction.
4https://www.pewresearch.org/fact-tank/2022/04/12/10-facts-about-todays-college-graduates/#:~:text=As%20of%202021%2C%2037.9%25%20of,points%20from%2030.4%25%20in%202011.
5https://nces.ed.gov/fastfacts/display.asp?id=40#:~:text=That%20is%2C%20by%202020%2C%20some,at%20private%20for%2Dprofit%20institutions.